Creating a 5 minute and $25 DIY mantel
The other day I shared our floors and room in the Philly Home Show space. It was definitely a Farmhouse feel for a studio apartment and had gorgeous furnishings and a few DIY projects that we created. I think what really pulled together the living room space, was the DIY mantel that we made. It was probably the easiest project, and cost $25 to make! I had so many questions about it when I posted it on my IG stories…so I had to create a post sharing just how to make the mantel. Just think, you can have this in every room in your house. Your bedroom, dining room, living room, rental home, etc. It's so affordable that if you get tired of the look it's not a waste and you can always use the wood again for another future project.
this post contains affiliate links for your convenience.
Materials to make a DIY Mantel
(4) 1″x 7″ pine boards 4′ long
(The ones we found were already cut to the 4′ length)
Corbels
Nail Gun (this is the one we have)
Screws (for extra secured shelf)
Stain (here's the one I used)
Assembly
Lay each board on the floor and begin to secure the 3 boards together as pictured below…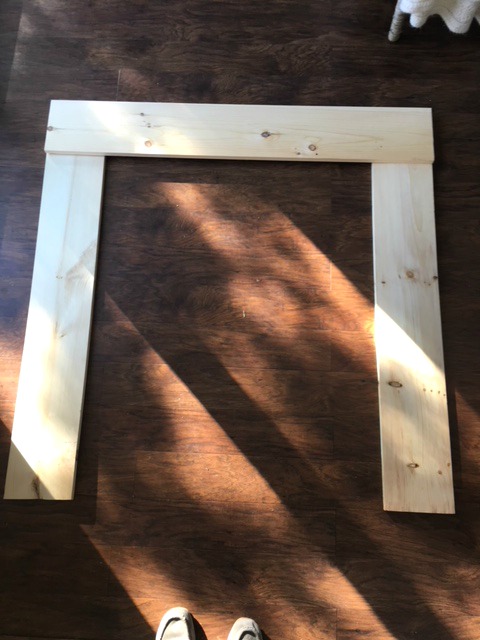 (sorry for the cell phone photos)
Once secured, add Shelf to top and add corbels for support. Use Nail gun to assemble and secure with screws.
Stain, and then nail into place.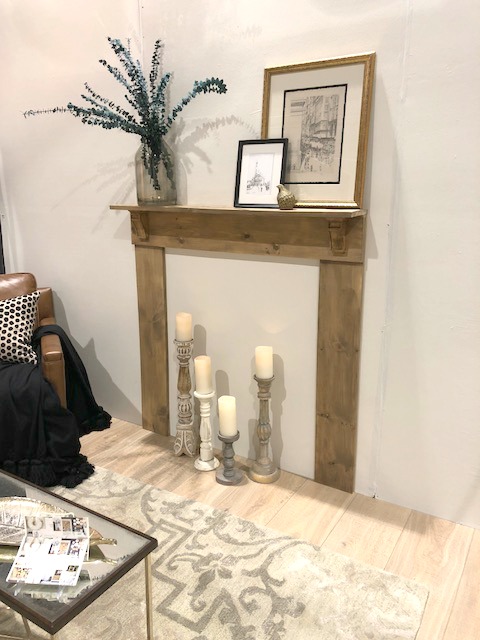 I thought about this later, but I think if I added that black paint inside the mantel it would really help to make it pop! Add some candles or logs, etc to inside.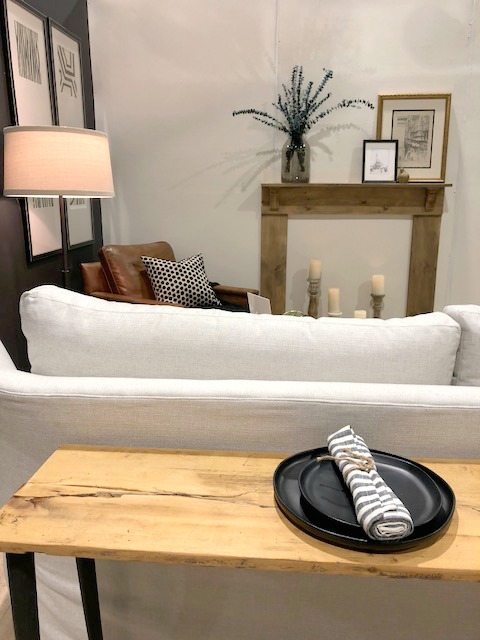 Please Pin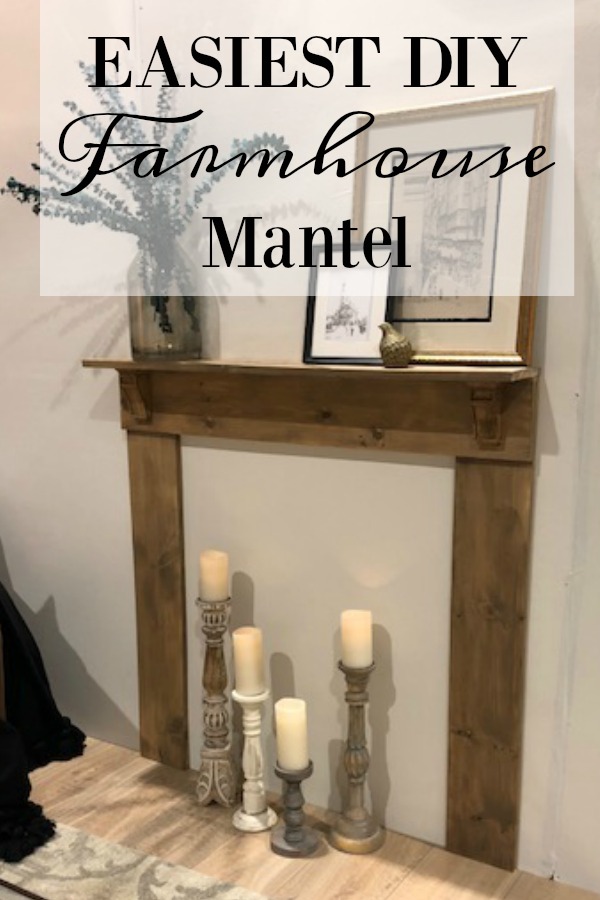 More DIY Mantel's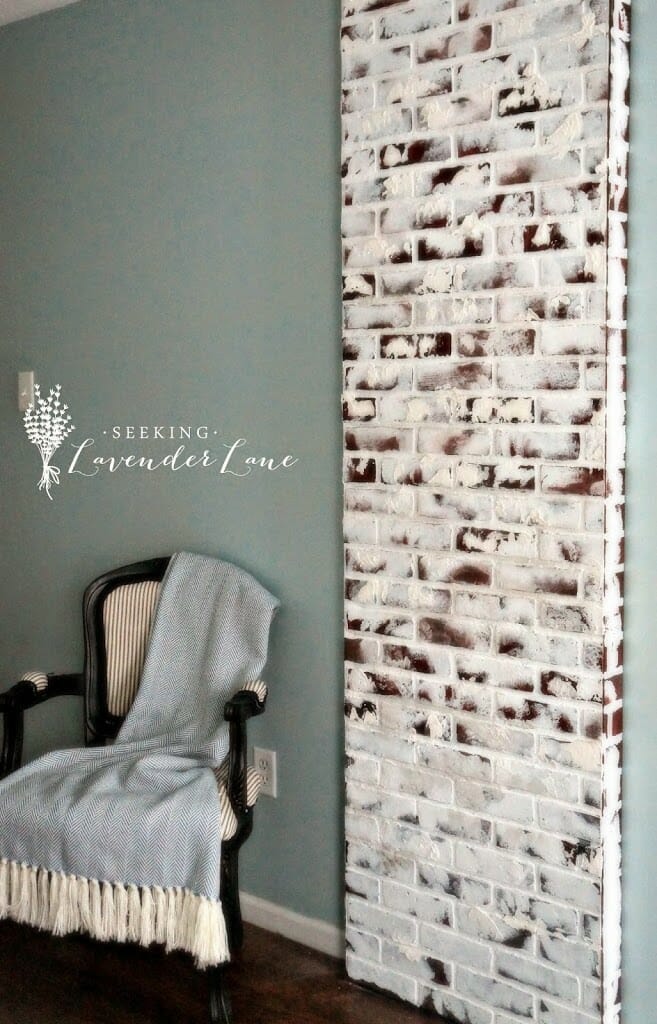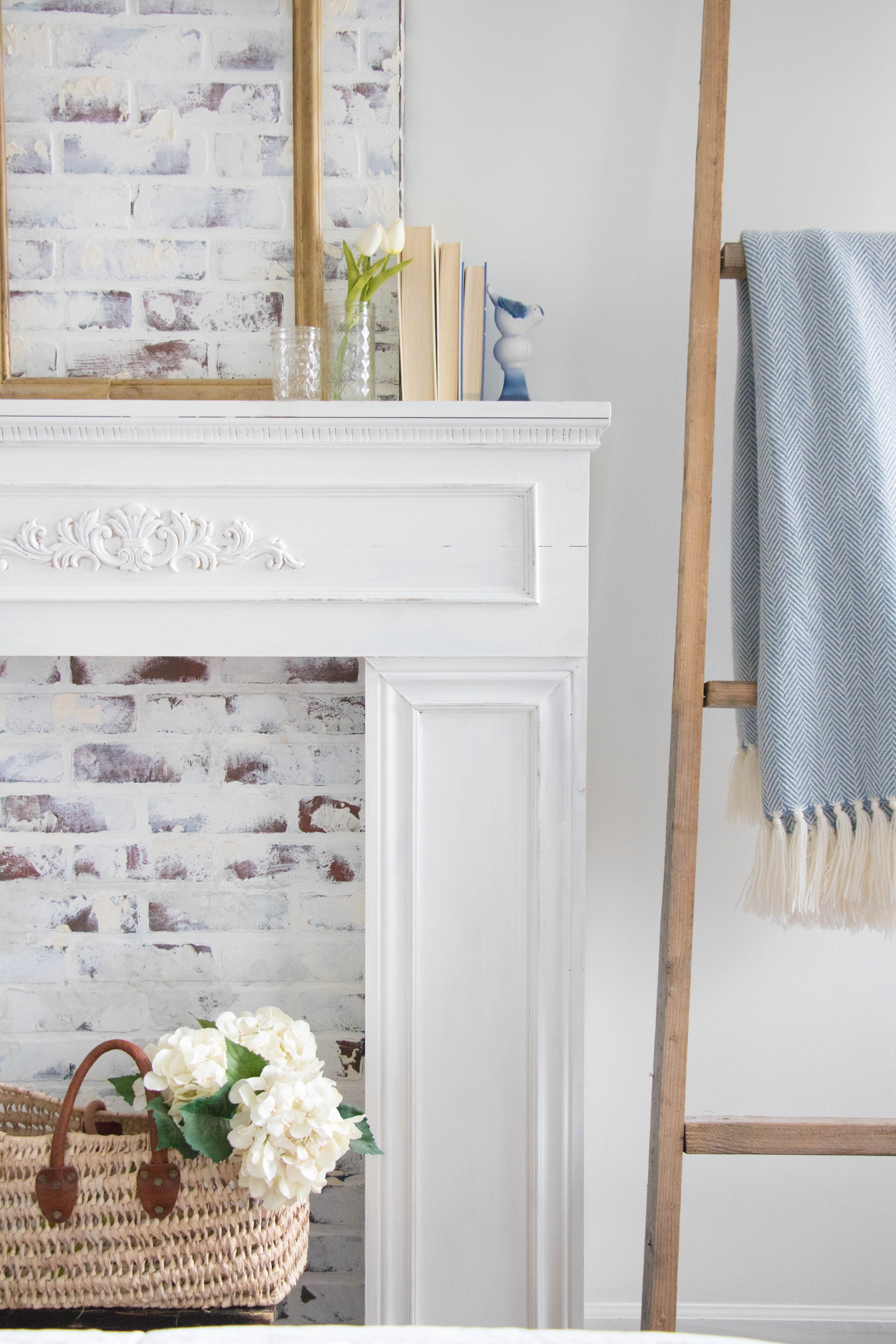 Painting the Faux Mantel white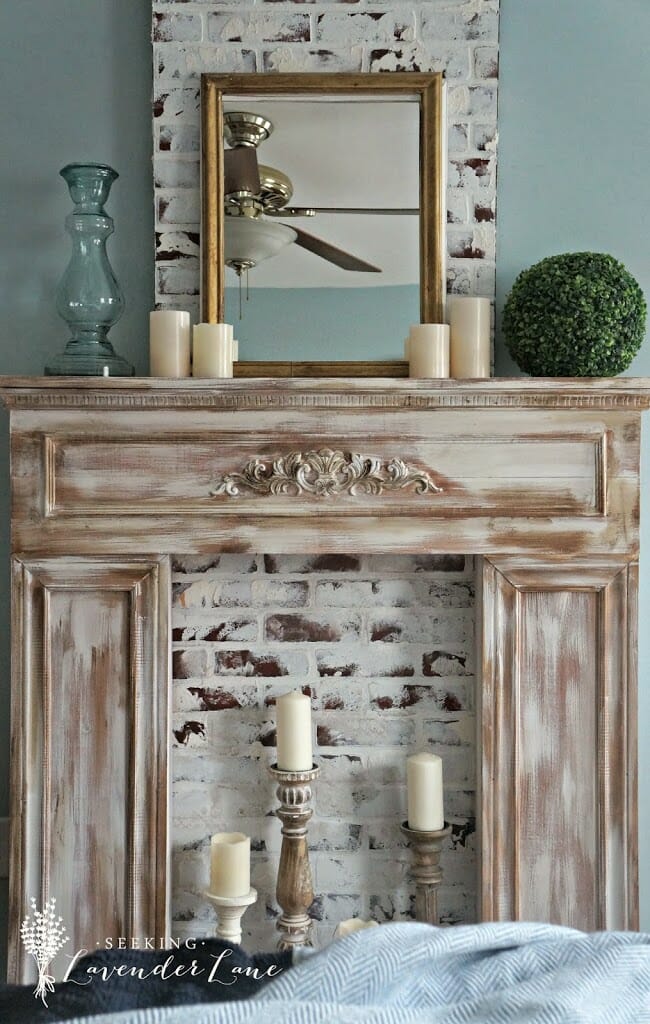 (Visited 4,740 times, 1 visits today)