What is French Farmhouse? And How to Accomplish the Look!
So, I get this question all the time, what would you call your style? Well, besides my more recent project (our RV), I would normally call my style French Farmhouse. Coming from an Italian background this kind of confuses me sometimes. You would think I would naturally gear for those Italian touches or being a "millennial" go for something more modern and fresh. Well, I guess somehow I've incorporated all of that to a certain extent and then found this love for the French culture and all things French. I sometimes consider my style "European Farmhouse" because I do think that a lot of European furnishings and decor are relatable and though something may not be exactly French, it has a European feel to it. Growing up I was always intrigued by the Fine Art my parents hung on their walls of my late Great Uncle. He was an unbelievable oil painter and most of his painting had a European look. I guess this kind of nudged me in this direction…and as I've decorated and re-decorated and tried a few looks out my style seems to sway in the look of French and European feel, but with a Farmhouse (casual) vibe.
So, in a nutshell-I think French Farmhouse style is an elegant version of Farmhouse style with more vintage inspired pieces and also furnishings and accessories that are slightly more embellished than American Farmhouse.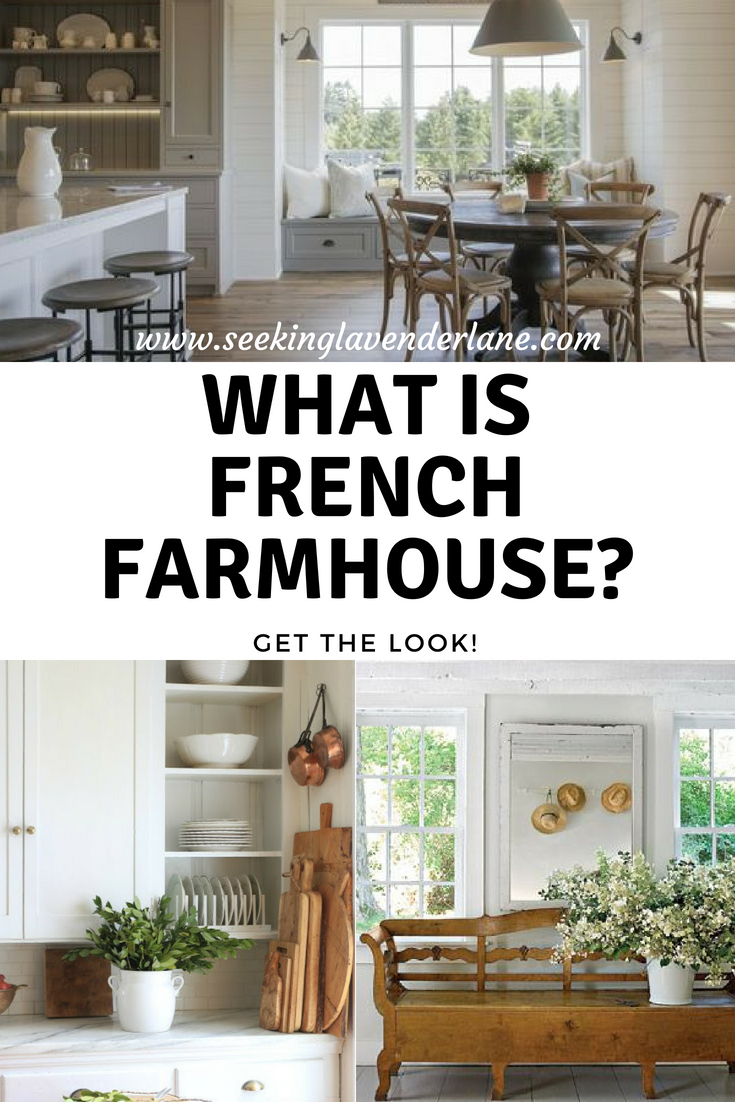 I do have to admit as I've decorated and been inspired by other's I crave a more "realistic" Farmhouse look and hope that with our new home I can accomplish this look even more. More authentic treasures and a collectible look.
So, if you're reading this you are probably also intrigued by the French Farmhouse look and kind of confused too as to what happened to French Country is that still a thing? Well, I think French Country is most definitely still a look and it tends to be even more ornate than French Farmhouse. I think French Farmhouse has been a combination of that Traditional French Country feel combined with the casualness of Farmhouse style. I guess the best way to totally cover the look is to show you. I am also including pieces to gain the look of these beautifully styled French Farmhouse homes to try to incorporate in your own home.
This post contains affiliate links that I make a small commission from, with no added cost to your purchase.
Description: This Kitchen I think we can all agree is a DREAM! What creates this timeless look for those that love a traditional feel that doesn't feel stuffy, are the neutrals combined with great textures, and a gathered feel. The shiplap walls are the perfect Farmhouse touch. Though some are straying away from Shiplap, if you select the right places to add it (such as this kitchen) it will feel less trendy and more appropriate. The light grays mixed with the weathered wood, light flooring, and patina fixtures are a true combination of the French Farmhouse look.
Get the Look!

Description: White, natural wood, vintage find (ex. vintage breadboards), marble, and copper! Add this to any dining or kitchen space and instantly adds more French feel to a neutral kitchen.
Shop the Look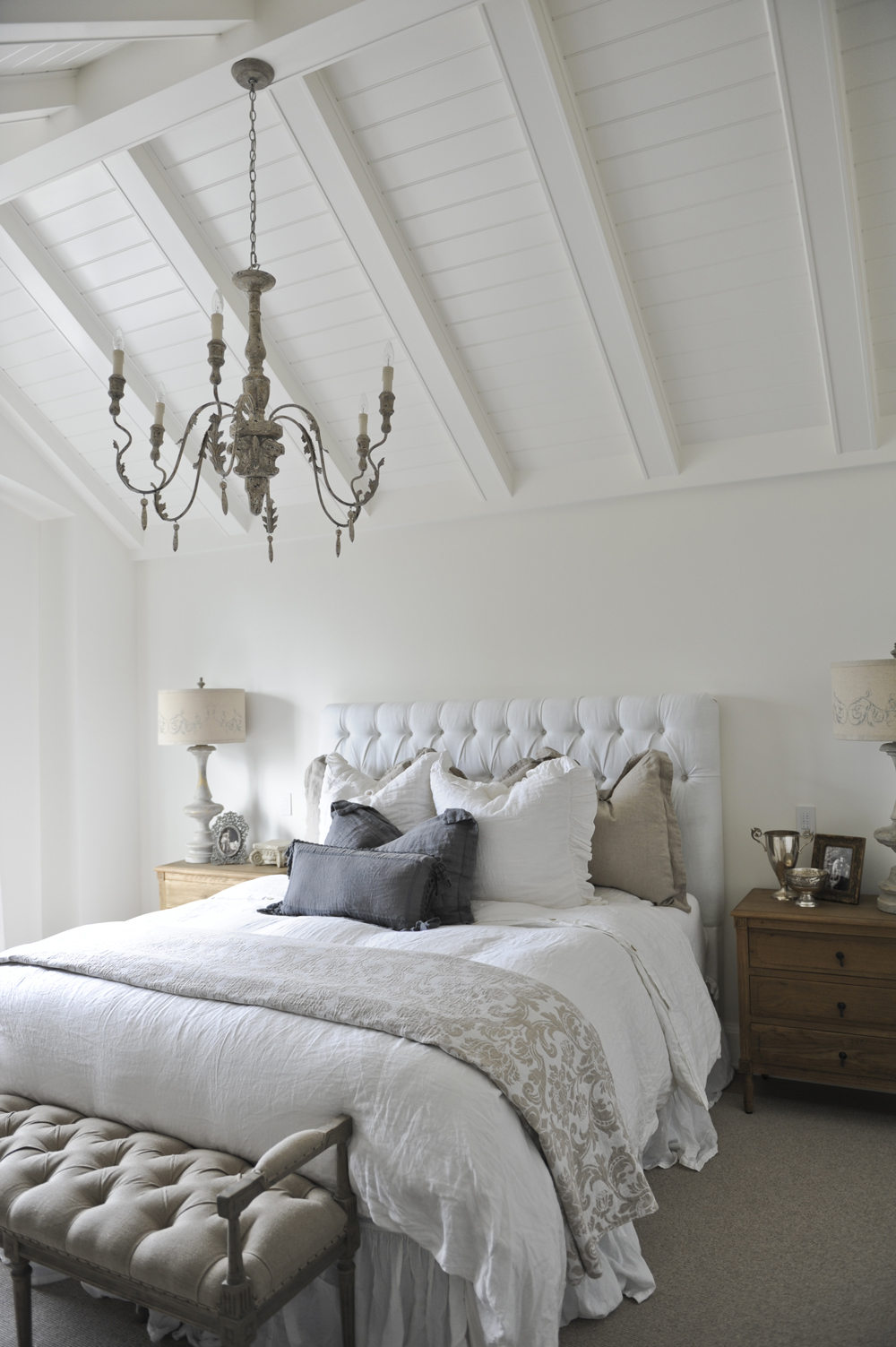 Description: fine linens, tufted bench, white walls, and a dramatic chandelier, give this room a serene French feel.
Get the Look

Description: Aged wood, white walls with wainscoting, french doors, slipcovered furniture, and olive trees!
Shop the Look

Description: Warm wood toned vintage bench, large mirrors, natural elements
Description: Terracotta Flooring, Deconstructed chair, Wood Beam, Concrete, stone.
Description: Ticking Stripe Bedding, Buffalo Check, White Walls, Concrete Lamps, blue and white decor
(Visited 179,046 times, 17 visits today)