Back for another day of beautiful photos to dream about the European lifestyle. Bringing in all the Old World textures, decor, scenery, and lifestyle. I hope these photos inspire you on this wintery Friday morning!
Starting this week's inspiration with a dreamy simple tablescape looking over this gorgeous Vineyard. A new account I found on Instagram this week and seriously…the jealousy is real!
This living room gives me all the feels! I know its an American home, but it feels like something you would find in a Parisian apartment. The marble cast fireplace, the glass cabinet and cremon bolt lock, and the gorgeous portrait all so fabulous!
These pink glazed madeleine cookies stole my heart! Honest confession, I've never actually had a madeleine cookie, but I'm thinking of finding a recipe and whippin' up a batch. I have a madeleine cookie sheet.
Gulp, the dreamy look of this space! Susan Burns Design is another favorite account of mine. I'm probably one of the first likers on her Instagram page on each new photo.
This image just feels so vibrant and simple! Just how I want to roll out of bed every morning! Love Gal Meets Glam she has stunning style.
A great read on living the lifestyle of French Women! It makes you think how you can live a simpler life with fresher ingredients and stop and smell the roses more.
I hope you enjoy this round up of European Farmhouse, a weekly post about European lifestyle and beautiful images. See WEEK 1 and Week 2 inspiration.
PLEASE PIN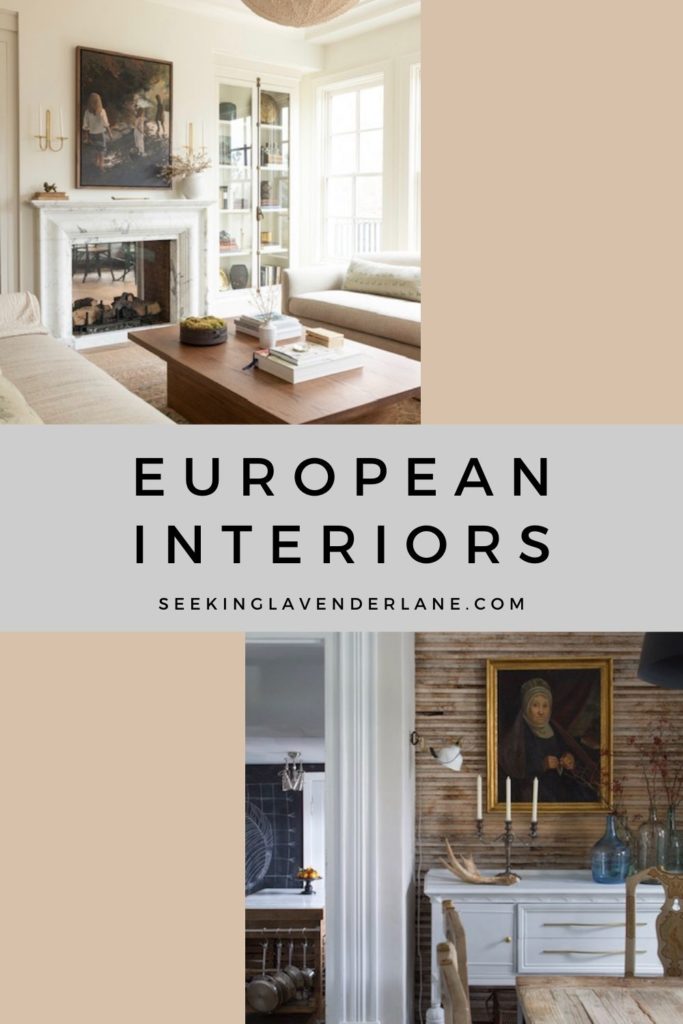 (Visited 3,745 times, 5 visits today)