Happy Tuesday! I have been so excited to share with you all my bathroom makeover. We finished this right around New Years and it has been such a pretty little change. We started the makeover of the bathroom when we first moved in. Unfortunately, I had not taken a photo of the before, before. Lets just say it was BAD! Just think blue wall paper with flowers and a floating pedastal sink, and a beige toilet. It was probably the first thing I wanted to fix besides the kitchen. I think we lived with it like that for about 2 months and then fortunately we ordered a gorgeous pedastal sink and faucet. The toilet stayed a while and we thought we could make it work if we painted it with porclain white paint (haha don't try this at home). So about a year later and we bought a new beautiful Kohler toilet. The bathroom still felt unfinished and I knew that I wanted to take it to the next level, eventually, so over the winter break we did.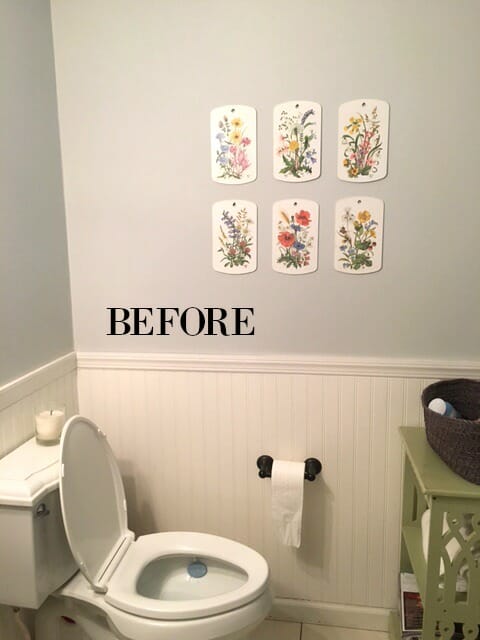 The first step we took was to paint the blue-gray wall a nice fresh warm white color that I chose from HGTV HOME by Sherwin-Williams. The color I chose is "Pure White" and it made such a nice fresh look to the small space. We had already put beadboard on the lower level of the wall, andI knew the white on white wouldn't work so we chose to do  a dark gray.  I had this paint from a previous project and even used some of it on the linen closet makeover that I shared two weeks ago.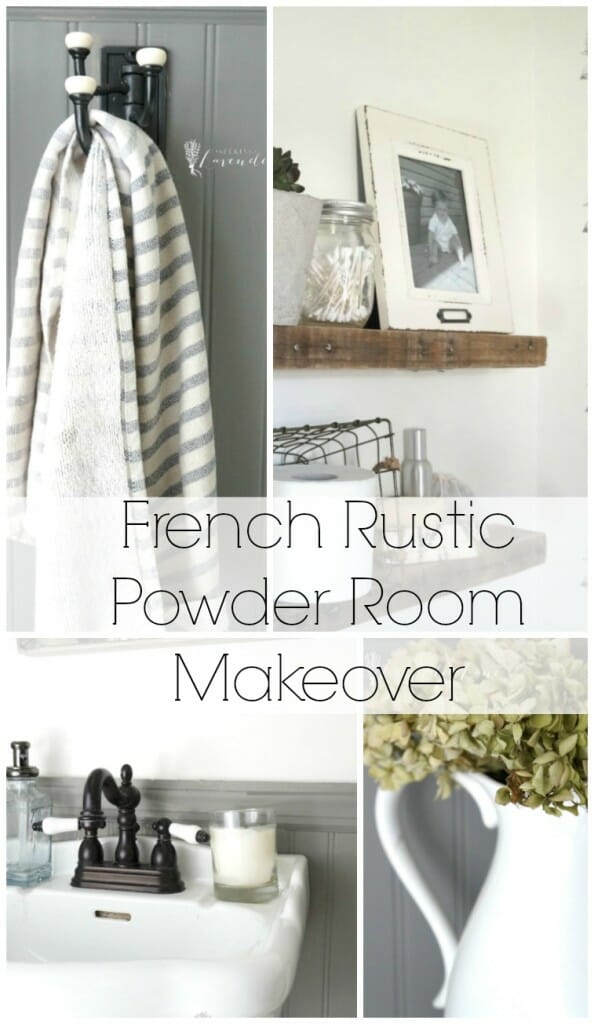 Once the paint was done it was time to add some interest to the walls. I added the Stamp Wallpaper to the main wall. This instantly added that unique touch I was looking for and that nod to that French Rustic Flare. The stamps were suppose to feel like a an old stamped letter, but with a pretty Hydrangea image. I was really excited to finally use the pallet wood that I had "rescued" and add some chunky shallow floating shelves.
Really, that was about it I couldn't wait to get my butt to homegoods to buy the finishing touches for the space, which included a small rustic table, frames, and some lavender soap. Nothing feels more French then a lavender scent, and the bathroom smells like lavender every time you're in it.
This is when you know you have a great bathroom: 1. When it looks pretty, and 2. when it smells pretty!
Now my photos are not my favorite, the space was very hard to photograph it being very small and very dark. I did use my brand new Umbrella lights
, but the space being very small it was still hard to set them up as well as I would have liked to. Especially, without getting the glare of the light in the reflection of the mirror or picture frames. So this is definitely one that I have to say, it looks better in person. Anyhow, so happy with the changes in here, the space is now perfect and affordable with some DIY touches.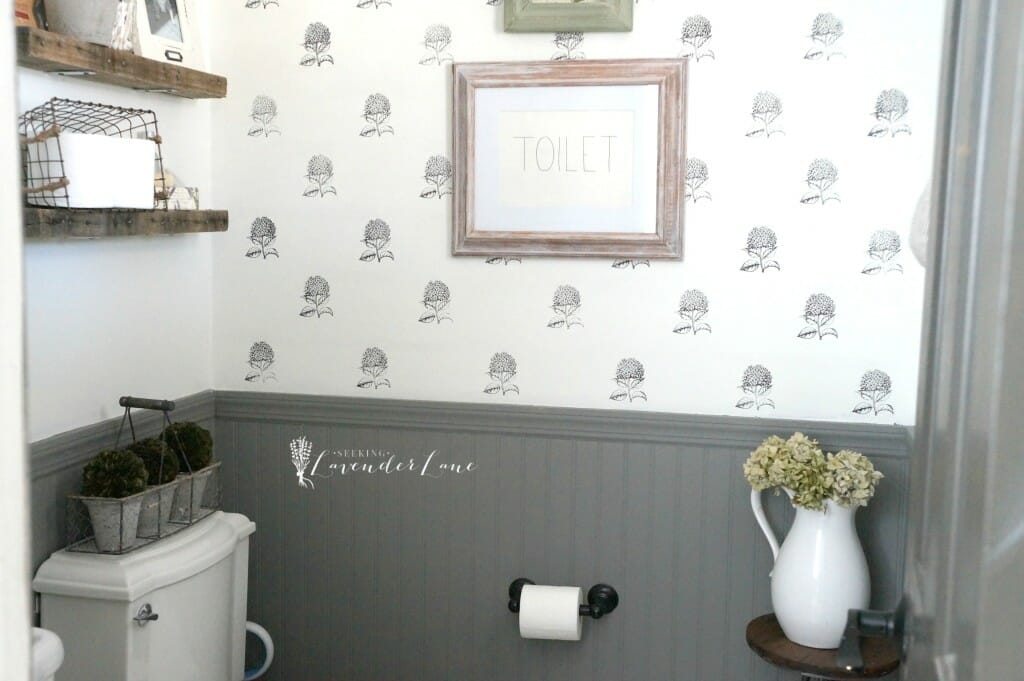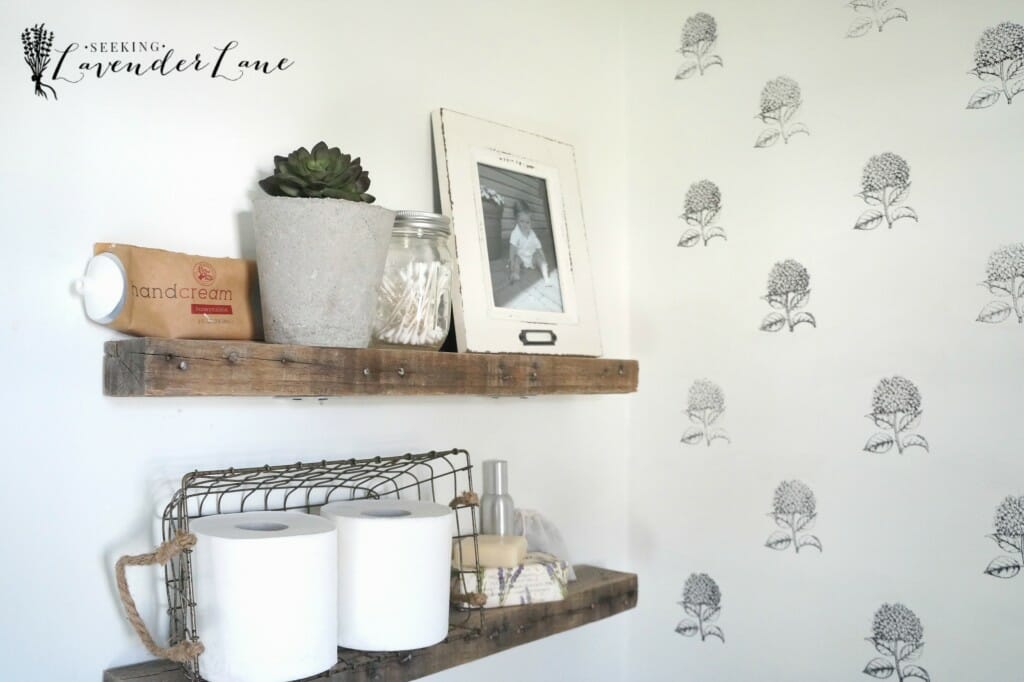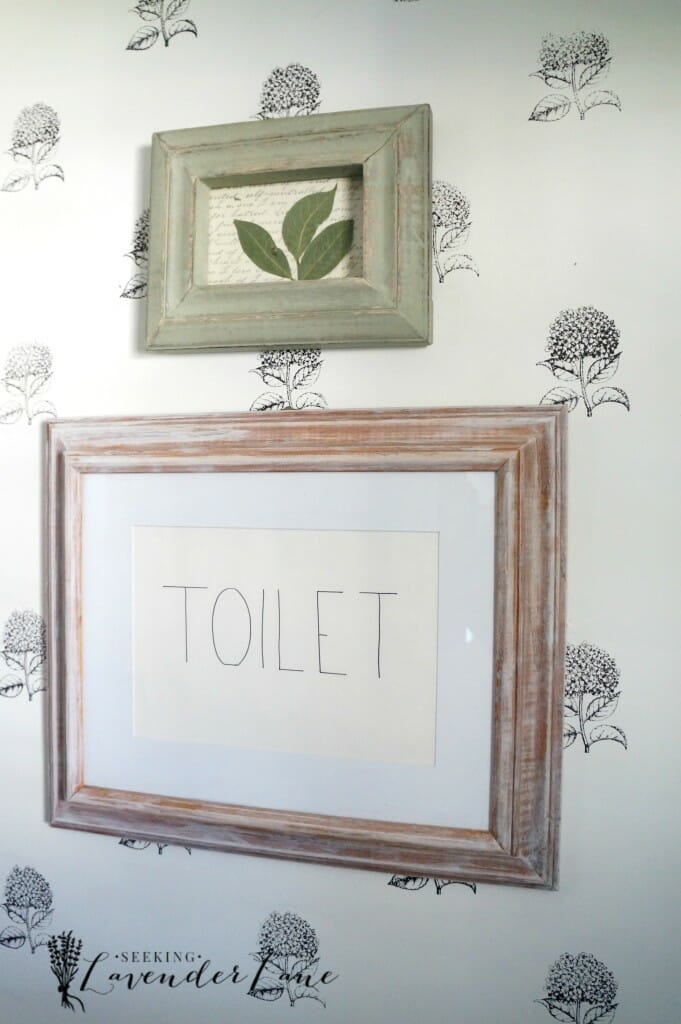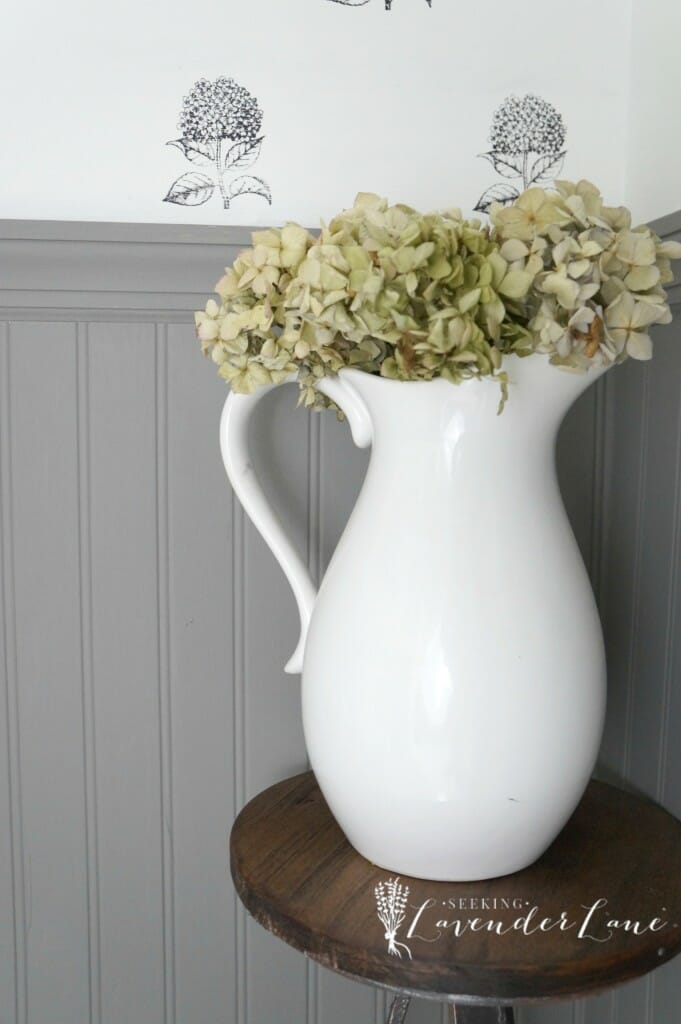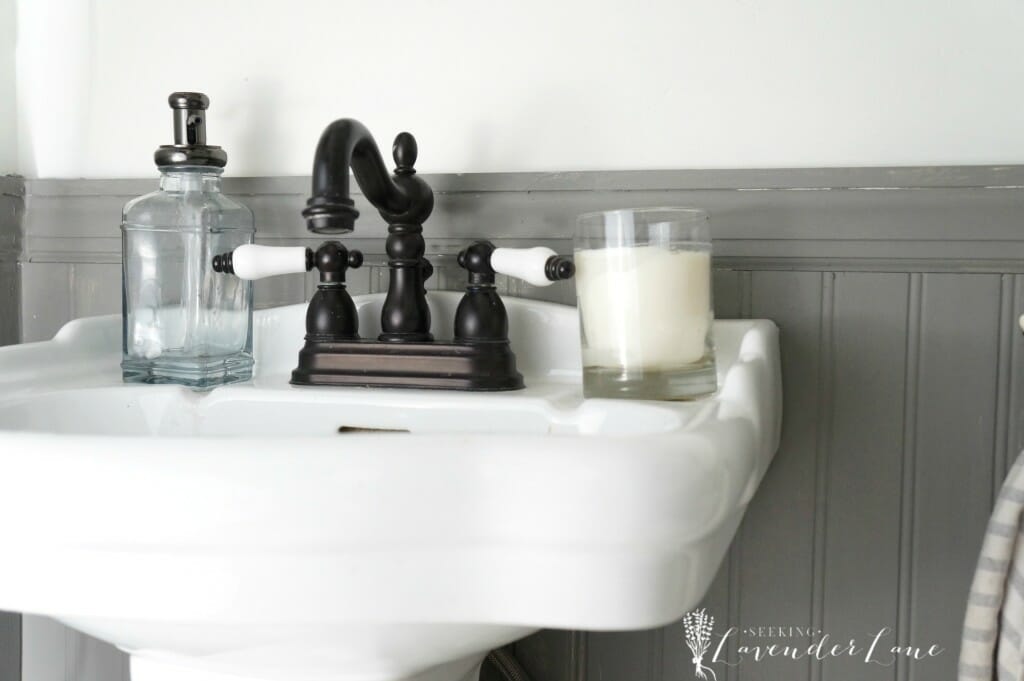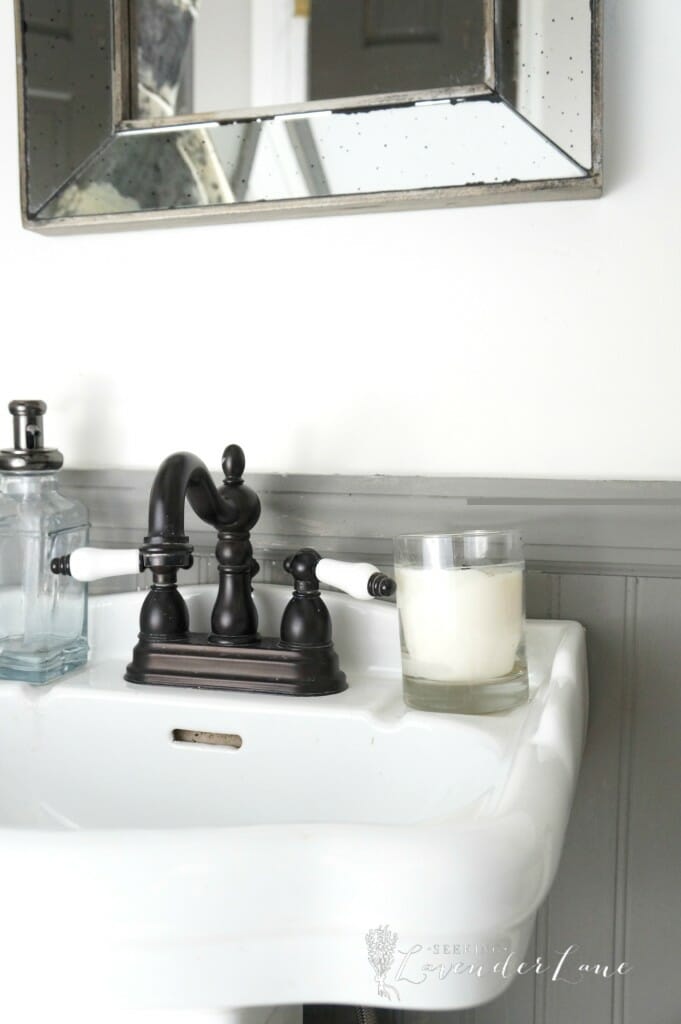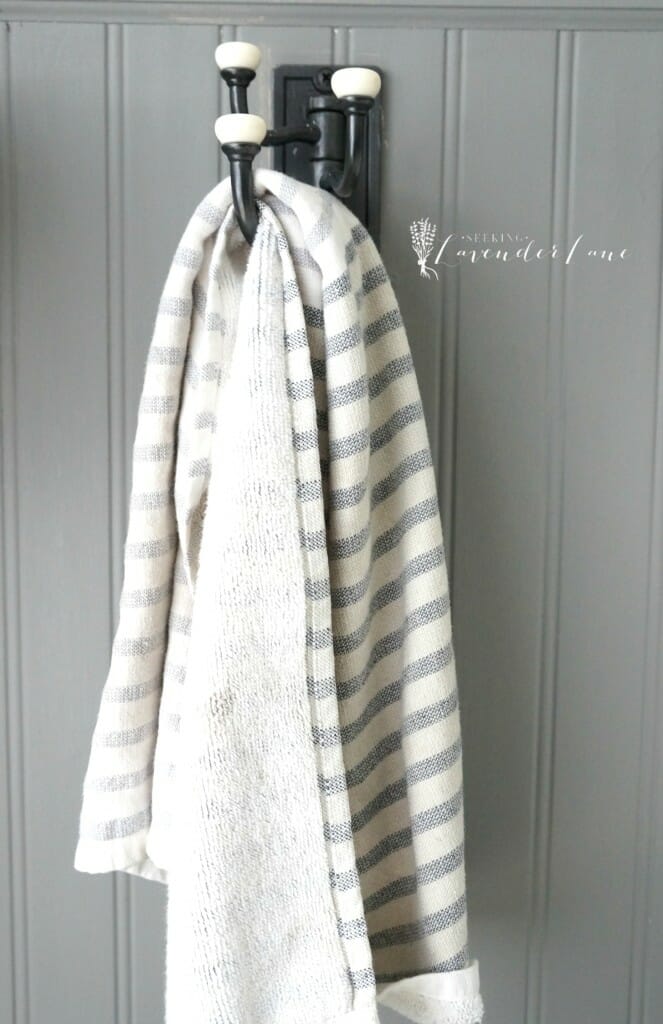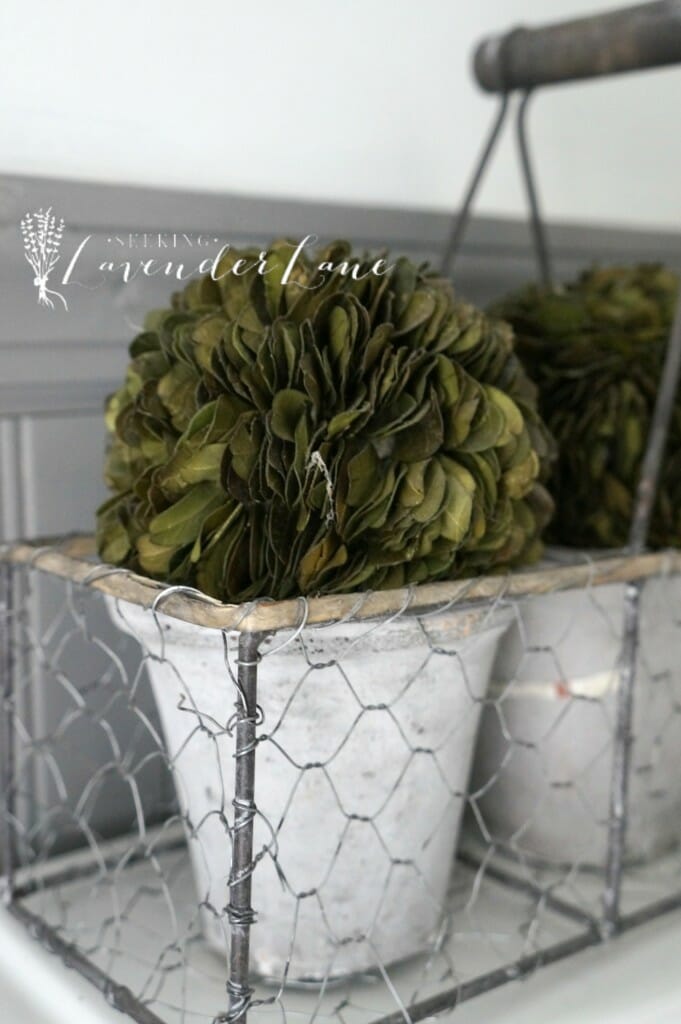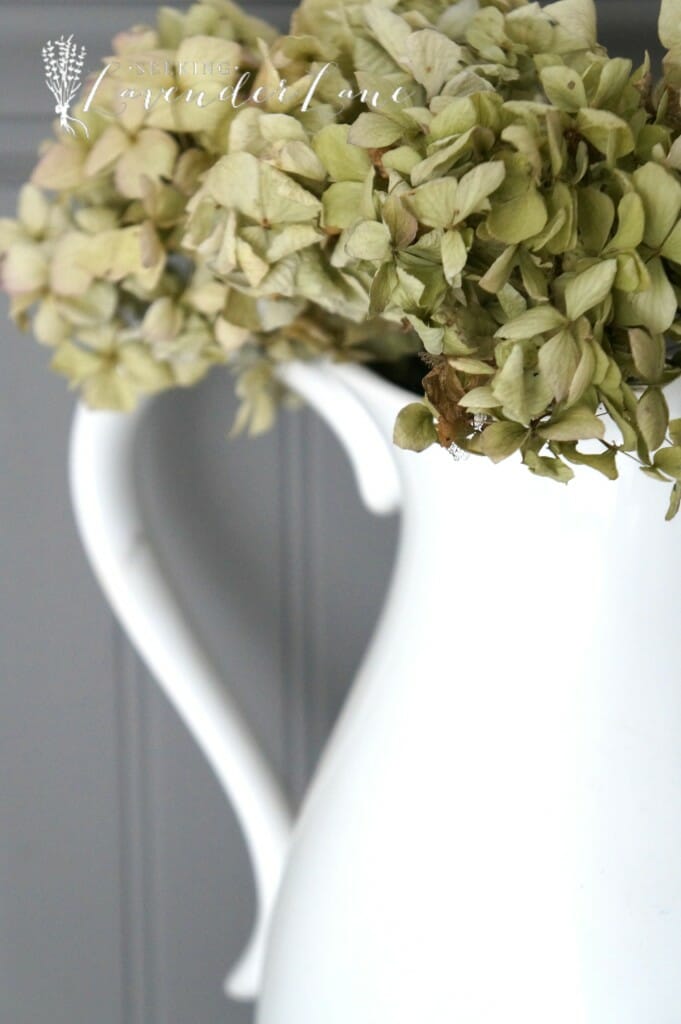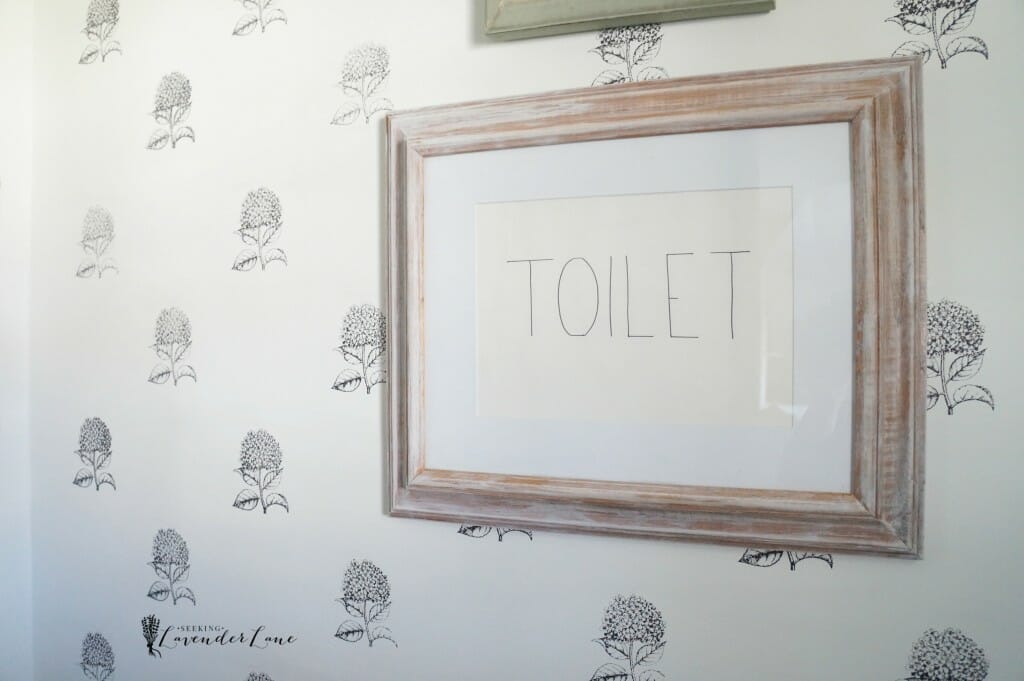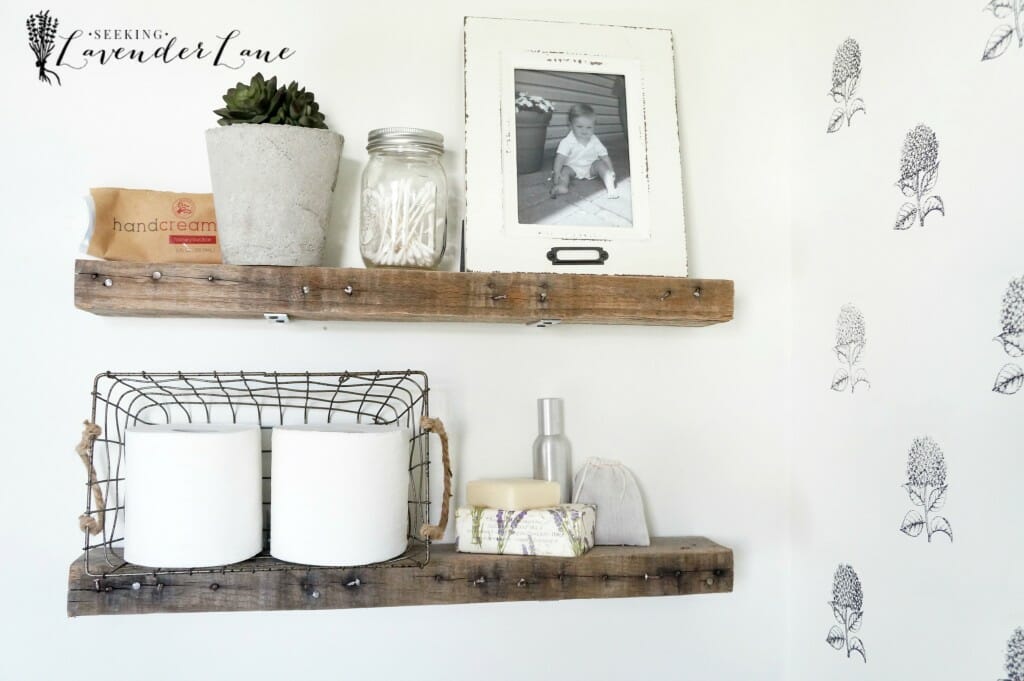 Source List:
Stamp
Picture Frames: Homegoods
Faucet (no longer available-but this one is similiar)
Table: Homegoods
Towels: Homegoods
this post contains affiliate links
thank you to Sherwin-Williams for supplying the "Pure White" Paint.
PLEASE STAY A WHILE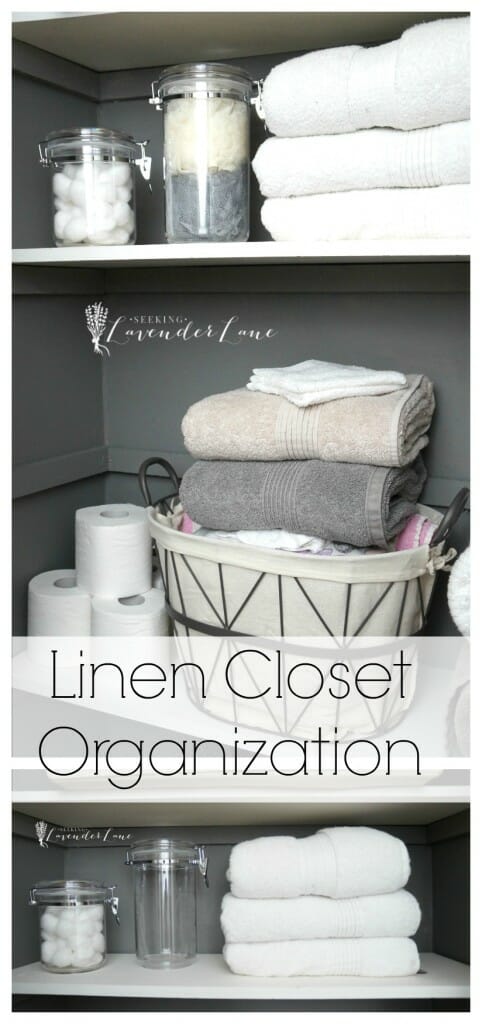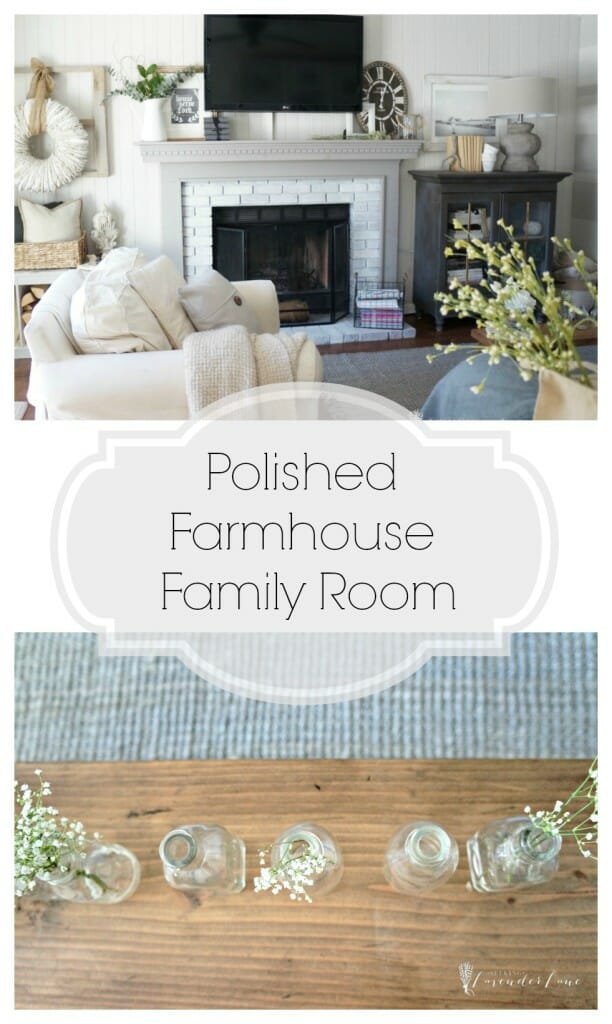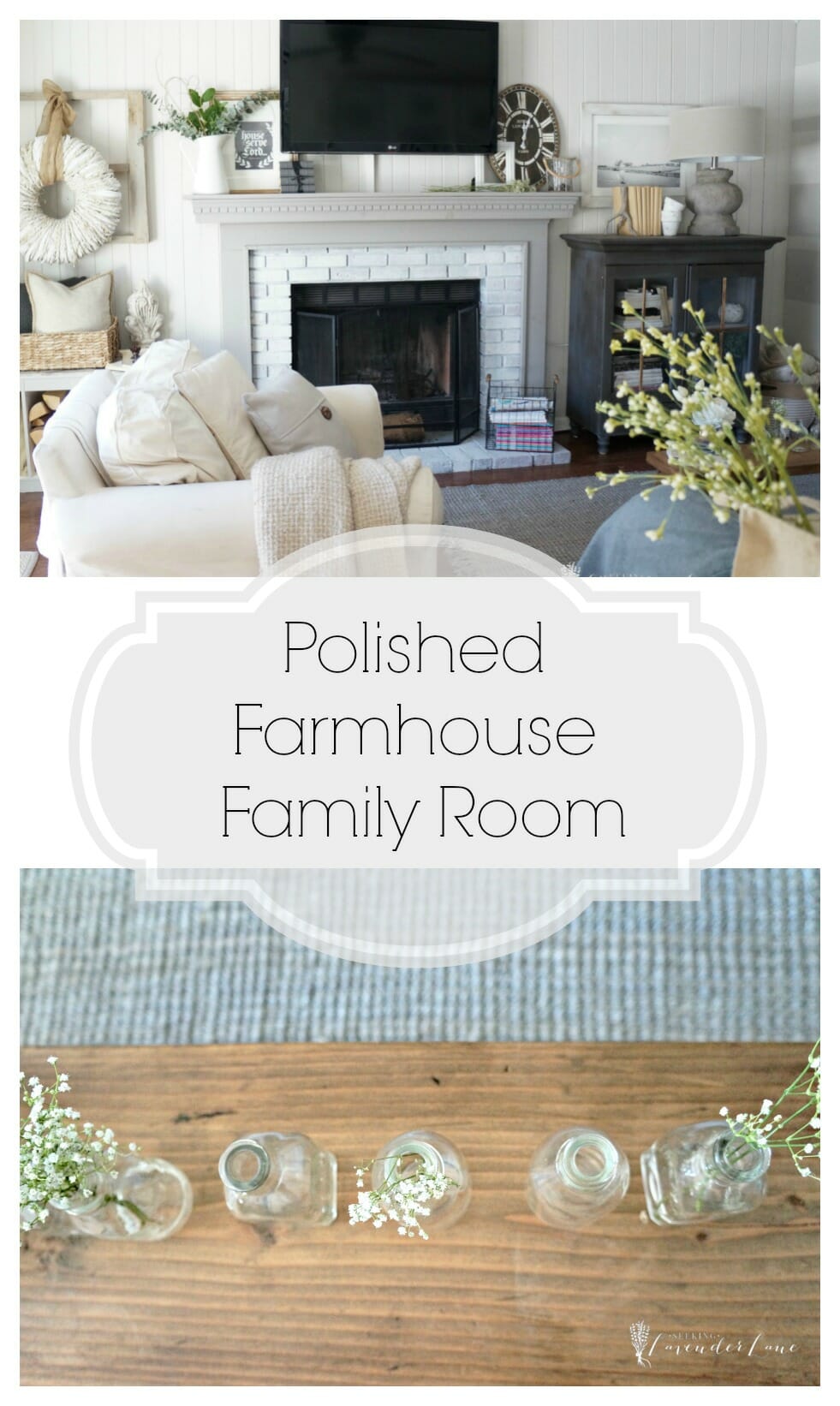 Polished Farmhouse Family Room
(Visited 1,165 times, 1 visits today)