Alright major confession before you get too far…this is not going to be a pretty post…yet. I am in the process of doing a makeover in the powder room and wanted to break down each step with you. I think I am most excited for the stamp wallpaper accent wall that I did. I was not quite sure if this was going to work out or if there were any tutorials out there explaining how to do this. I thought about stenciling the entire bathroom, but honestly I'm a little lazy for stencils lol. I love the idea of stencils, but I feel halfway through the project I may get to antsy and want to give up. I am one of those quick results kind of people. I hate waiting days or even hours for a project to be complete, I can't ever wait for the finished look!
So I really wanted to accomplish a wallpaper look, but without the wallpaper crazy process and same goes with the stenciling. I am going to admit this is probably the easiest way to achieve that look! and super cheap! My theme for the room was a Parisian rustic dramatic look (what else is new).  I think small spaces are usually a space that we think should be decorated bright and clutter free to make the space look bigger…but here I feel that in a powder room since you're not getting much more space might as well go bold and dramatic.
Materials
Stamp 
 Stamp pad
Level
Pencil
The first process was to paint the entire bathroom. I'll share the before picture during the reveal, but for now I'll just share that I did the beadboard in a deep gray and then went white and bright on the walls. Once I had my white walls I knew I wanted to do something dramatic to them. I think in my head I was imagining a repetitive pattern almost like a warn vintage french postal marking. Instead I found this pretty hydrangea flower (which totally feels french to me). I went about creating a grid using my level to draw straight lines with a pencil and repeating the pattern throughout the wall. Spacing out the image enough to not become too busy. The important part about using the stamp is to use ink…just as you would on paper. It very well can work with paint, but using the ink adds that clean lines to the stamp image. After the first two lines I think I was becoming slightly doubtful on the look, but I knew I had to at least complete the wall to see what I had pictured in my head. The hubby kept walking back into the room and glance over at the wall for a few second and then admit that he just didn't get it and didn't see the vision…but he trusted my "designer vision" for it.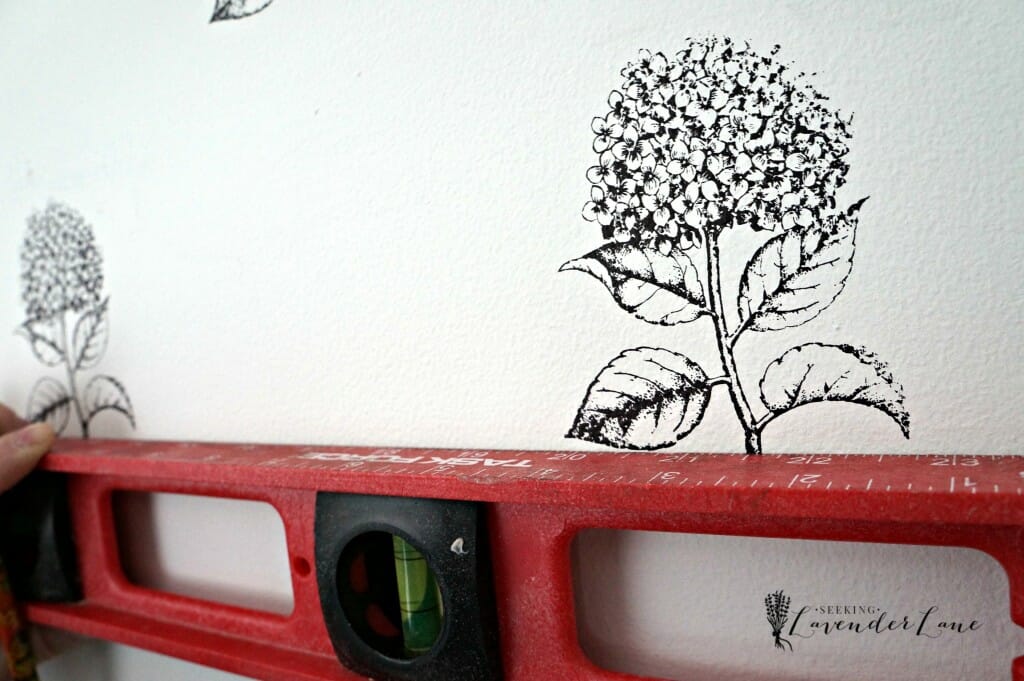 So after I say about an hour I had the wall complete. The hardest part is just drawing the lines and making sure your measurements were right. Since I'm so impulsive the first two lines I thought I could wing it and try lining them up without using a measuring tool….well of course that didn't work out so well and my first two lines are…yep…crooked. Shhh…you'll never know! So go the extra mile and be sure to measure. Once you get the stamp on, it really is impossible to fix with paint, especially if you're going with white walls like I chose. I tried correcting one of the stamps and it barely covered I would of had to at least do 3 more coats to get that covered well.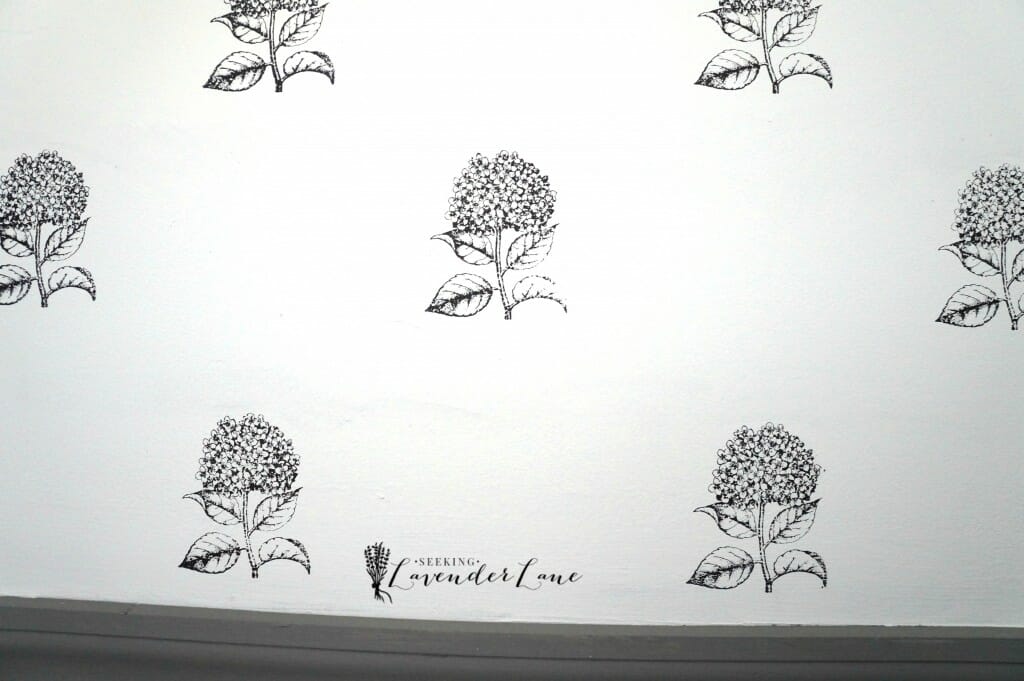 The good thing the stamp dries really quickly and the project should go really smoothly if you mark all your lines. I considered doing the whole room, but kind of loved how the one wall looked. I plan on adding some frames to the wall with maybe a little trip to Homegoods tomorrow. I chose to do some of my stamps faded and some bold…only because I thought it gave that illusion of a warn postage look. It was just my preference here and I like that look. You can for sure do each stamp exactly the same pressure making sure to press on each corner and side of the stamp to make a perfect image. I think it's different and something you have yet to see. I'm sure it will become one of the conversation pieces in our home (even though  I think my entire house at this point is a conversation piece).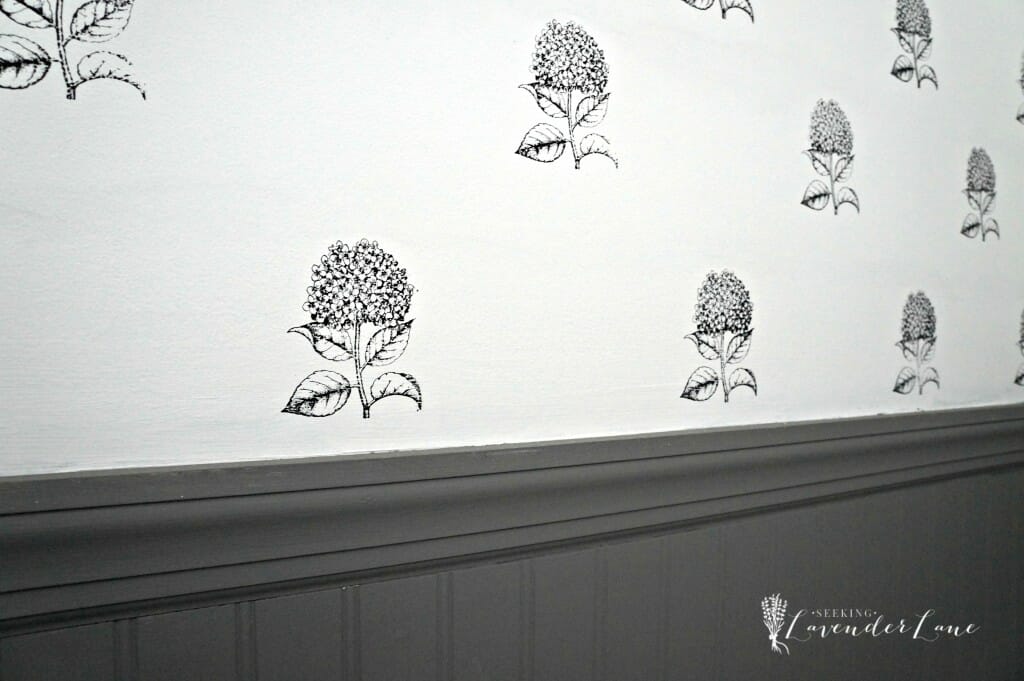 We have a whole lot more coming up for this room including some floating shelves, and some decorative accessories. Unfortunately, I don't have the original original before. When we first moved in the powder room was one of the first projects we hit. We changed out the sink and the toilet since they were both old and ugly. There was actually wallpaper in this room originally too  just awful looking. So I will only be able to share the way the bathroom looked with those changes already done, but it for sure felt really boring. Already the room feels so dramatic and unique, can't wait to complete the look and share with all of you. Keep watch for step 2!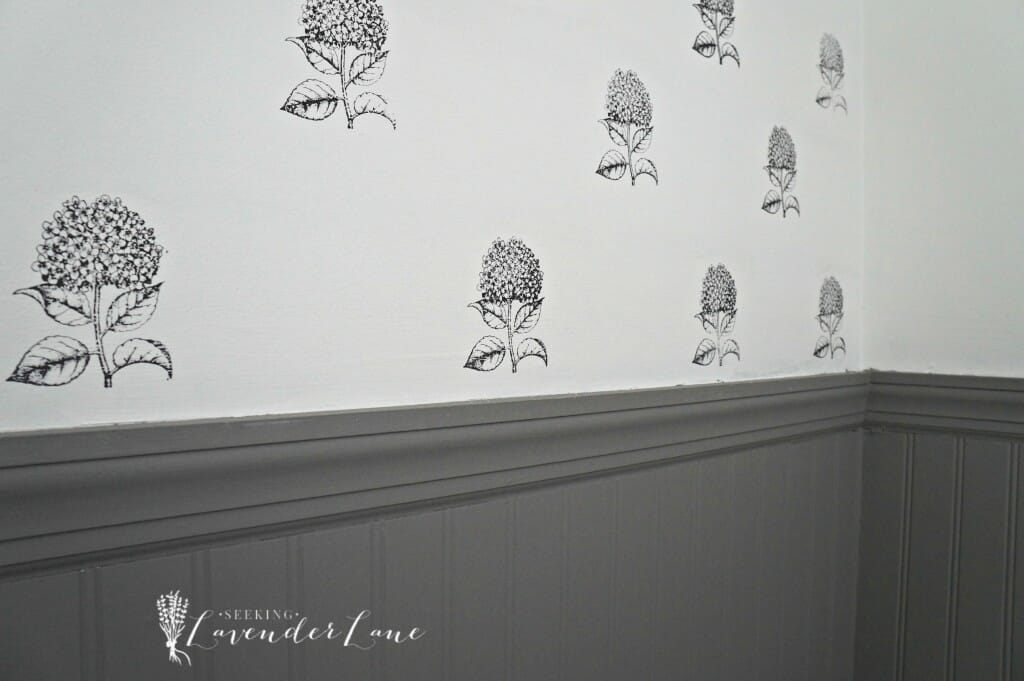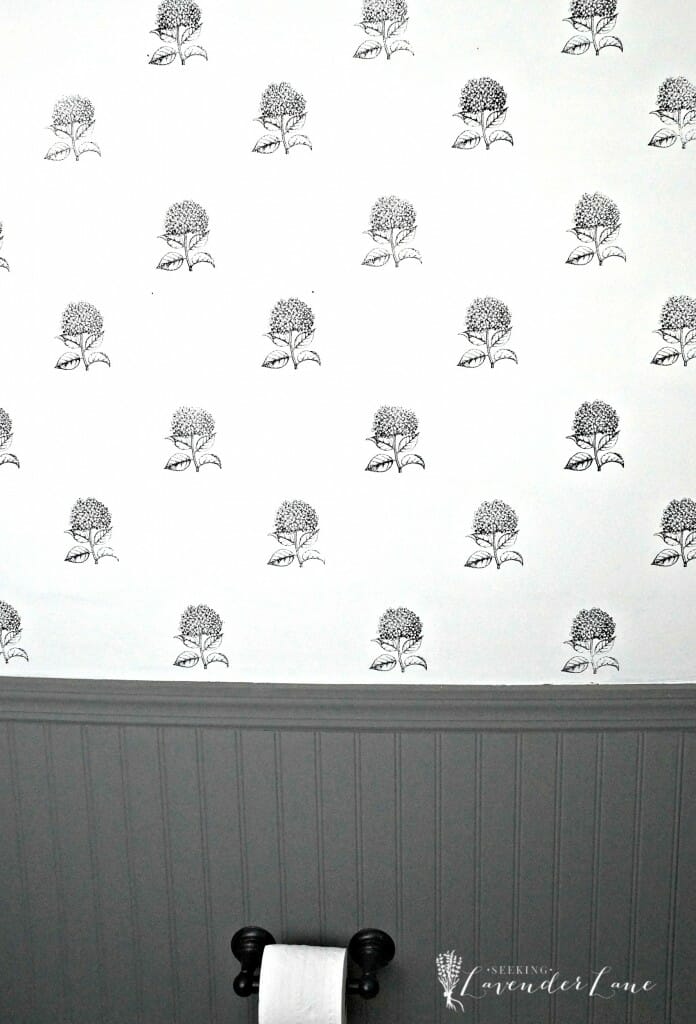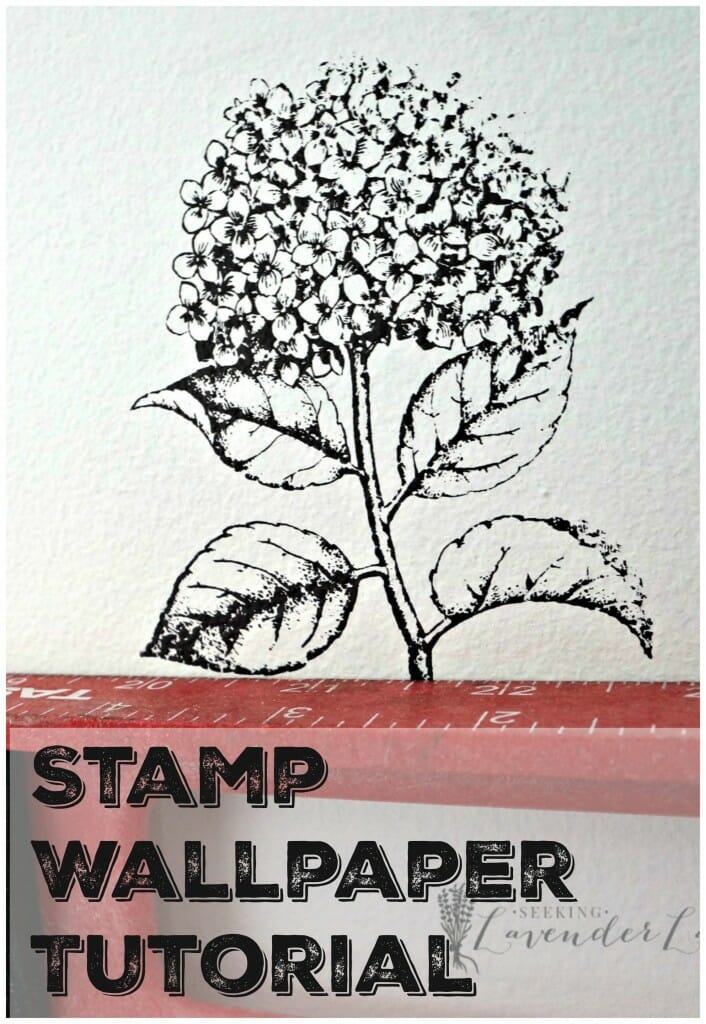 Linking With: savvysouthernstyle.net
PLEASE STAY A WHILE