Last week I shared some top trends we expect to see in 2022, but what about just simple ways that you can switch up some décor in your home for the new year? I am currently on the hunt for items in the shop that we can add for this spring, to help you all achieve that European Farmhouse dream, but what else might help you update your shelves, sofa, and tabletops with a little accessory switcher-oo
As I have shared in the past much of textured items will continue to be on trend. Think authentic pieces that feel "found" "real" and not so store bought. Though I see a ton of Instagram design accounts rushing to the store to pick up the latest Target finds, I do believe much of what will be "in" this year will come from your grandmother's décor closet, your goodwill finds, and that amazing authentic found piece. Even artwork…lets lean towards adding more authentic art that we love and less of the printable options. I know its hard to sometimes locate these kinds of pieces you can always have both…but don't over accessories with Target finds and faux vintage…lets try to truly add more found more "you" and maybe even a little more Grandma to your home in 2022.
Vintage:

So how can we accomplish this with adding maybe your favorite piece that you found at Target? Well, for starters…lets try not to have too much "new" in one area of your home. Adding a pretty vase or throw pillow that's new mixed with something you found at the flea is a recipe for success! It's simply how I decorate my own home. I'll find something at target that I really love, I know its on trend, the colors are great, and it'll help me transition to that new season…but…remember less is more when it comes to "store bought" finds in 2022. Add that throw pillow with a "found" vase on your coffee table and that's a recipe for successful decorating.
New:

What else if you just can't always be at the local good will or don't have great flea markets in your area? How about more artisinal… fall in love with a photographer, artist, potter, candle maker ; ) and add these to your home. It'll feel more intentional and there's nothing like supporting locals and artists. Instead of pouring your creamer with a store bought pitcher find one that a local ceramic maker can do for you that sits next to your coffee cups and spoons in the morning.
Pattern:

Etsy has a ton of vintage and artisinal finds that you can fall in love with! I love browsing all the talent out there and it's like my own online craft show/vintage stop!
Artisinal:

Lastly, think texture and pattern in everything you do this year! Patterns as I mentioned in the trend report post is going to be HUGE so whatever you find with block prints, tribal prints, floral prints, granny-chic prints BUY IT and the texture on vases, sculptures, and even tabletop pieces will be what will give your home character in 2022.
We currently sell special items that feel "found" and support local artisanal with our shop, lavenderlanemarket.com You can find our hand poured soy wax candles here too!
Please Pin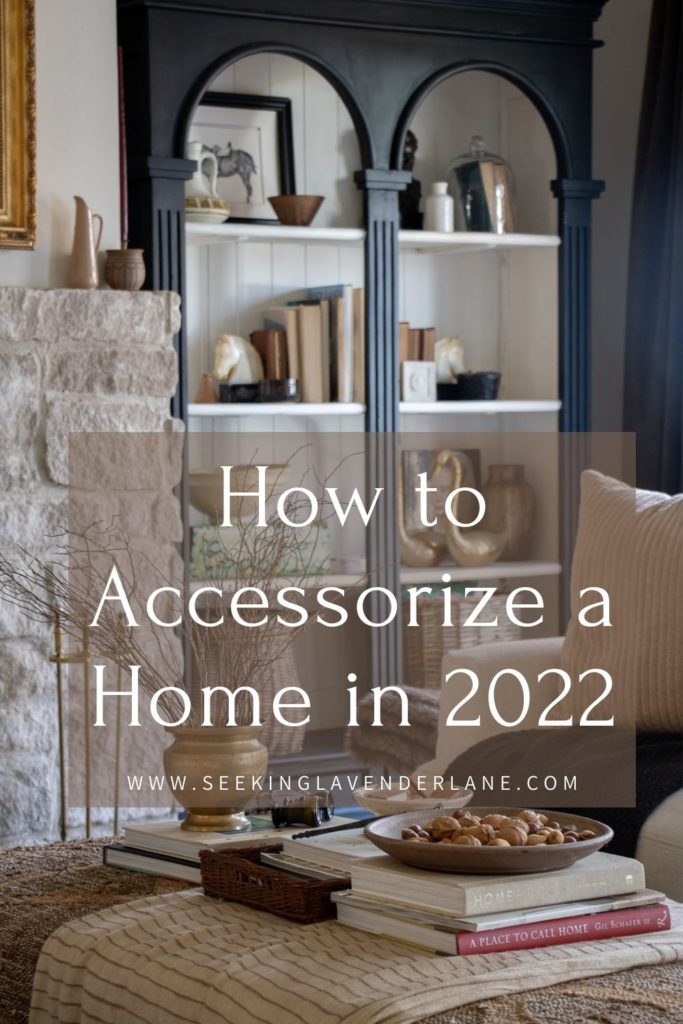 (Visited 1,703 times, 1 visits today)