Kirkland's Terrain Lane Collection, new products including this adorable Lemon pillow.
With April here, now's the time to really add that pop of color to your neutral home. As you all know I have been on a lemon kick lately and I found an adorable lemon pillow from Kirkland's new collection Terrain Lane. The collection is all about adding beautiful pops of yellow and green to the home with warm wood tones and simple touches. You have to stop by and check out the new collection and see the pretty pillow that I added to my home from their new collection.
This is a collaborative post with Kirklands, but all opinions are 100% my own.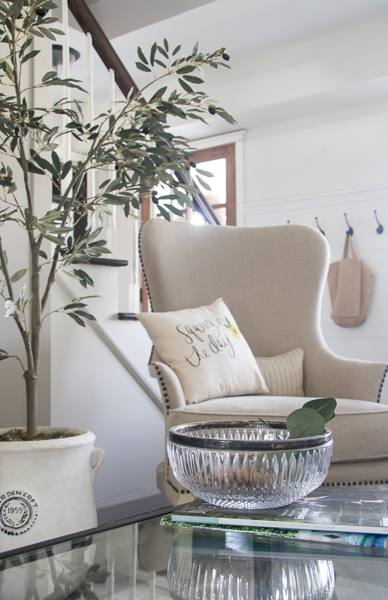 I felt my European Farmhouse living room needed a little bright Spring touch with this adorable lemon pillow. I am loving how it pairs so well with my olive tree. The subtle yellow and green accents pair beautifully with this neutral living room space. Originally the look I was going for was European Farmhouse, with the neutral colors and olive tree accent. Now adding this simple lemon pillow, I feel like I am taking a summer trip to the countryside of Italy. The "squeeze the day" saying just adds a smile to my face and brings a little joy to the space.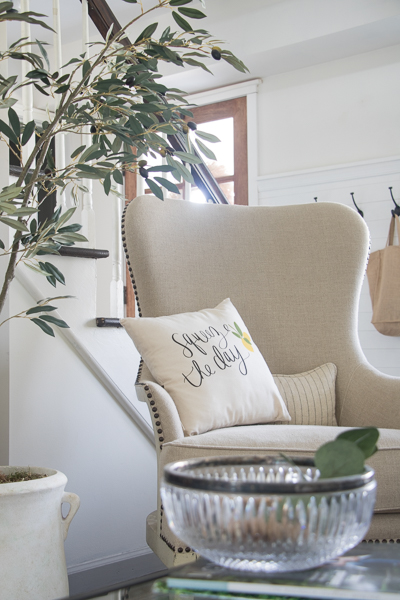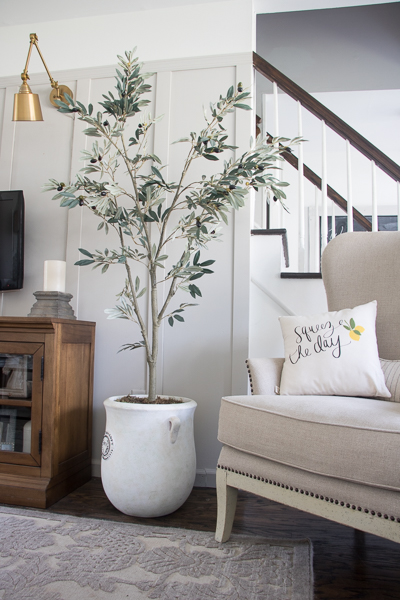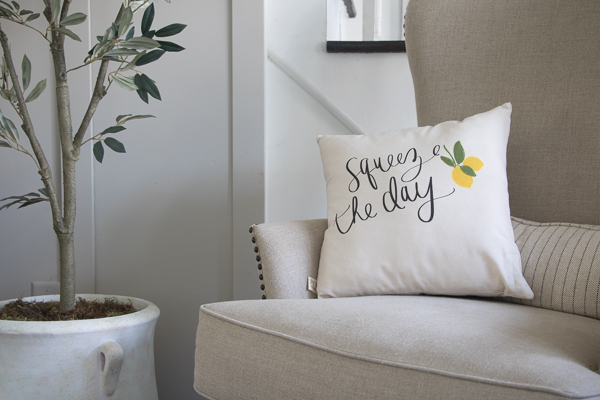 The entire Terrain Lane Collection from Kirkland's is so adorable. I love the wooden bowls and lemon accents, along with the baskets and galvanized containers. You can now shop at your local store, or browse their online selection. 
Take a look at the collection and comment below on what your favorite piece is!
(Visited 90 times, 1 visits today)