Can you believe we are 4 days out from Christmas? I don't know about you, but even though I started Christmas November 1st I am feeling like it came so fast! I still have quite a bit to do "festively" though I am mostly all wrapped and done shopping…but part of me is not ready to see Christmas come and go yet. So I thought so many of us may be feeling this way this year and though Christmas is 4 days away, there's still a few simple things we can do that can help us enjoy these last minute Christmas Festive times. Don't give up yet…time to turn up the Christmas Cheer!
We did a ton this season and always try to make sure to pull together our traditions…my hubby even made an official Holiday document of what movies we watch and when, when we are allowed to eat pumpkin, drink eggnog (though I'm skipping this year), and magical evenings like Polar Express when we push the couches together so we can all snuggle. We really get into it! The kids love it and so do we…we know these years are so precious and we want these special memories for the kiddos. Its really about the time together that we are building!
Here's a list of ideas for you all that may either be feeling less festive this year, feel like the season came by so fast with your busy schedule, or you've just run out of ideas. I hope you find it inspiring and add some of these to your new traditions!
As you know I am big on the senses in the home, its truly how we can "experience" home! That's why I created a candle line. I wanted to be able to share my love for home and style (including scent style) with my readers here and so
fleur & flame came to be. But there's also other ways…if it's too late to grab one of our Christmas candles for the season. One of my favorite ways of adding a festive fragrance to a room is with stove top potpourri!
I made this one this week…and I am sharing it HERE on my Instagram reels.
Okay so now that we have the house smelling good… let's grab some festive sweets, crafts, and décor!
You might have a little "me" time leading up to the big day, so I say make yourself an extra special cup of coffee…Here's a great site with some tasty Italian Christmas Coffee recipes.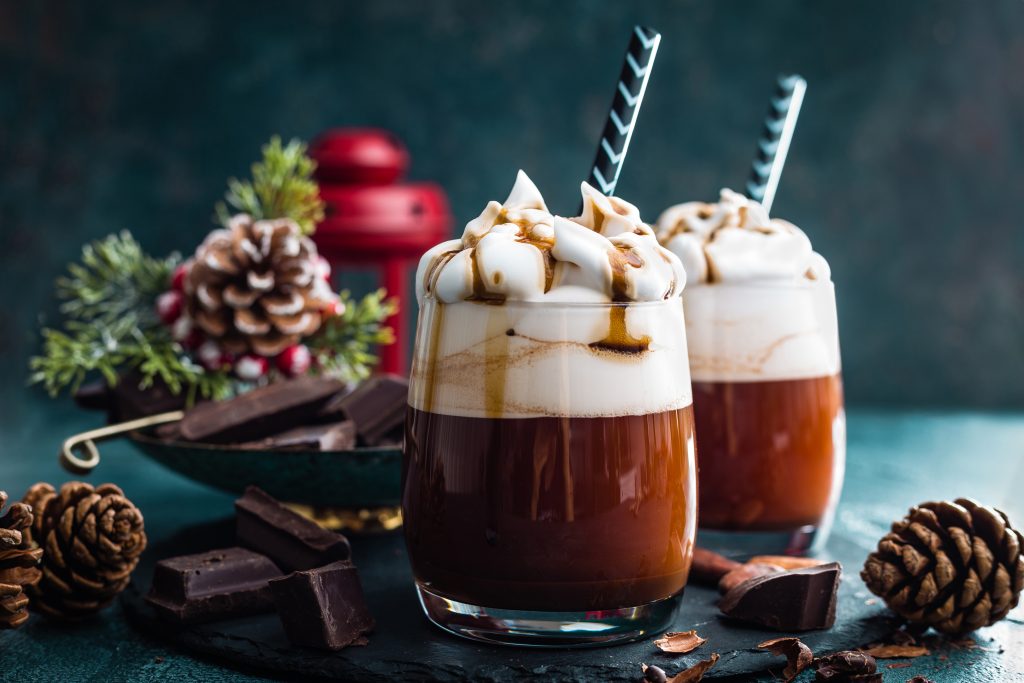 Running out of time to make Christmas cookies??? Can I be honest I was having an unlucky streak this weekend…my cookies weren't turning out too good. So I have a few more favorites this week…but we know time can be tricky, so why not some easy peppermint bark! That's always a hit and easy to make and gift for neighbors and last minute gifts!
Speaking of last minute gifting…there is always someone left on the list and usually it's not that immediate family member. It's the bus drive, your neighbor, the last minute cookie exchange party host…so how about something fun to enjoy a little seasonal fun and great gift idea that feels thoughtful!
Just feel like making your home a bit more festive with a little creativity???? How about some simple pomanders? They smell good and are classic Christmas decorations. Add them to a bowl for a festive last minute feel.
Maybe its just some wrapping that you need to do, but want to add a little more personality and pretty to these boxes. These tags are the perfect touch!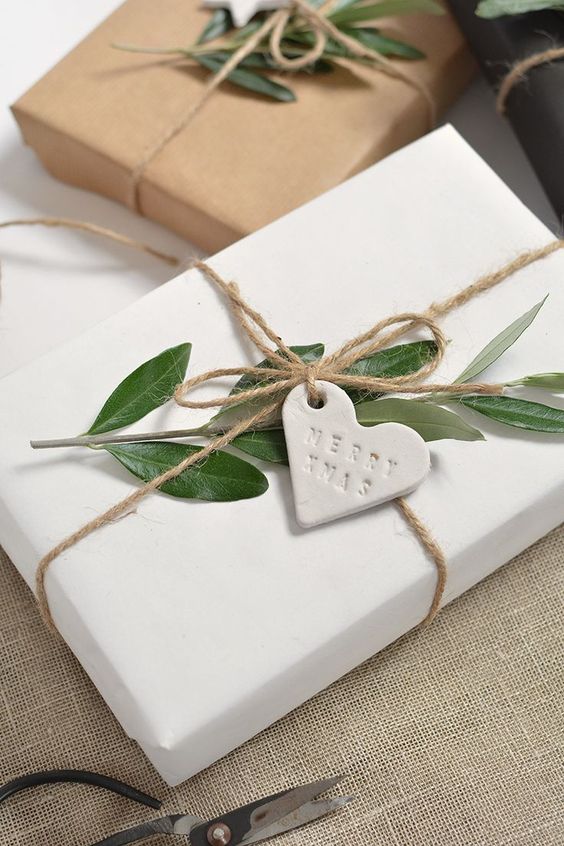 If you have your kiddos or grand-kiddos home with you, these (lunch bag stars) are a great last minute way to feel festive and decorate a wall, photo wall, or even hang from a Christmas chandelier.
I can't take too much credit for this one, but my friend Ellen from @featherglass on Instagram shared a similar tutorial a few seasons ago and I had to give this a try! These dollar store nativity figurines turned to a chippy vintage looking nativity set, is easy, fun, and beautiful!
How about some card-board tags, ornaments, or a topper to a plate of cookies! I know we all got some left-over cardboard boxes hanging around! My garage was overflowing this weekend!
Needing some table ideas as you set for a Christmas brunch or dinner? How about something simple anyone can pull off…grab some vintage or store-bought bottles, candles, ribbon, and a cedar branch to make these Scandinavian inspired candle holders.
Now, don't forget to take care of yourself too! Its a ton of cooking, cleaning, and running around these next few days…grab a nap, a cup of tea, read a book, finish watching those Christmas movies, and enjoy!
Merry Christmas my sweet community, I can't tell you how much happiness you have brought me in these last 8+ years of blogging. I know so many of you are like kindred spirits and we enjoy these home moments and creativity so I hope 2021 was another great year for inspiration that you were able to bring to your homes.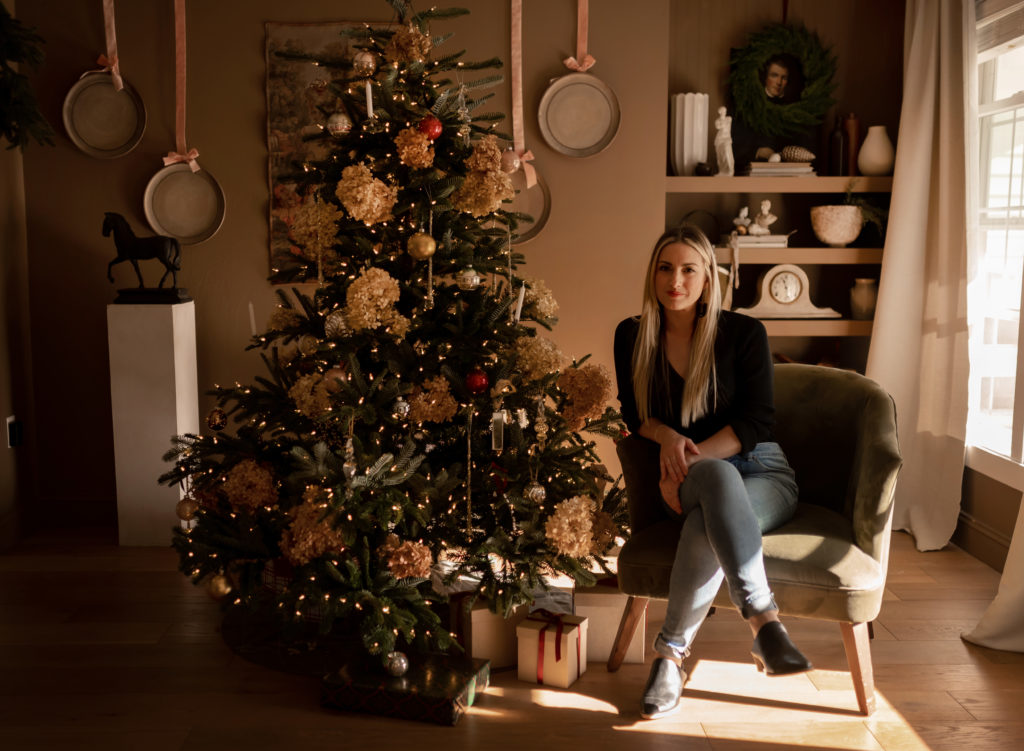 Blessings,
Deb
PLEASE PIN FOR NEXT YEAR!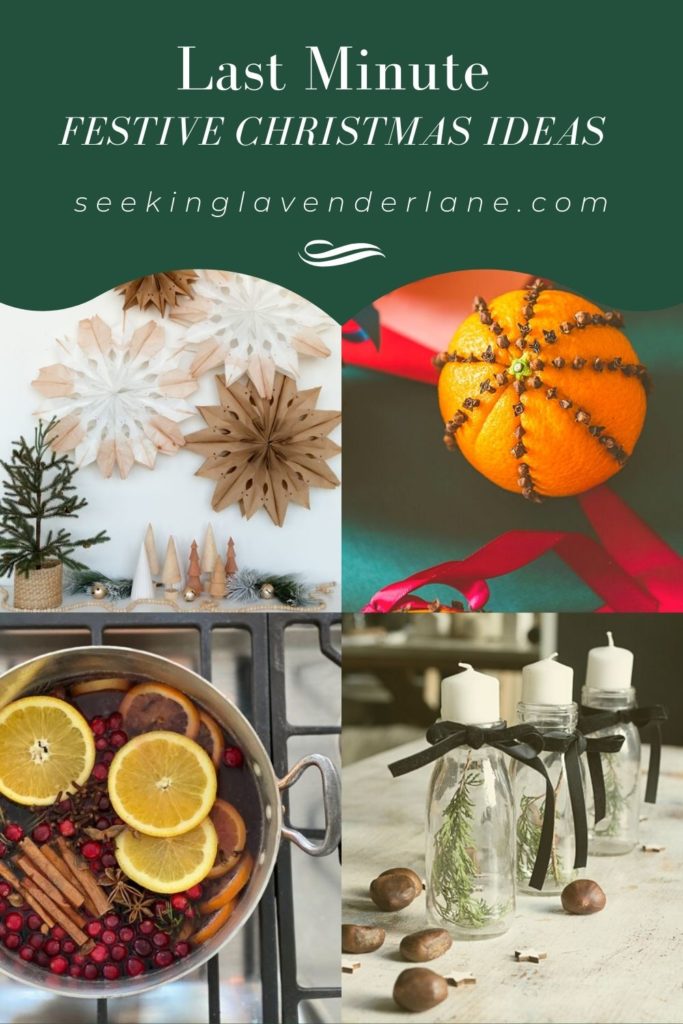 (Visited 933 times, 1 visits today)