Last month I shared our office space reveal. It was a fun makeover that feels so refreshing to our home. A big reason for the change was that I wanted to have a brown backdrop for our Christmas tree, when we turn this space into our Christmas room. I shared a few weeks ago our Christmas tree here, but I wanted to share a few more snaps of the space decked out for Christmas.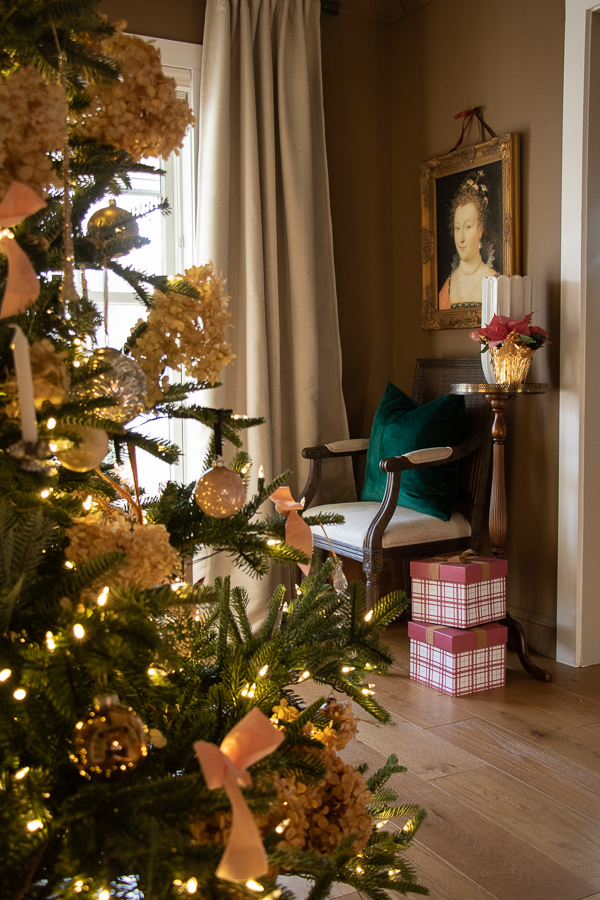 I added our framed Rosalee print here styled with a ribon, green velvet pillow, and some gift boxes. A simple corner with a festive feel.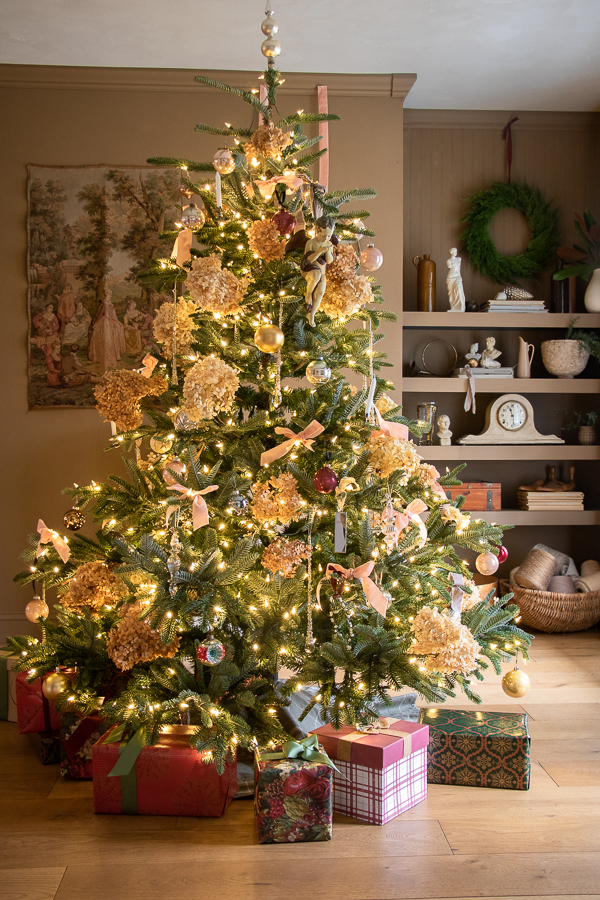 Our tree is the perfect centerpiece to this room, and we just love spending time in here or watching it glow from the main room.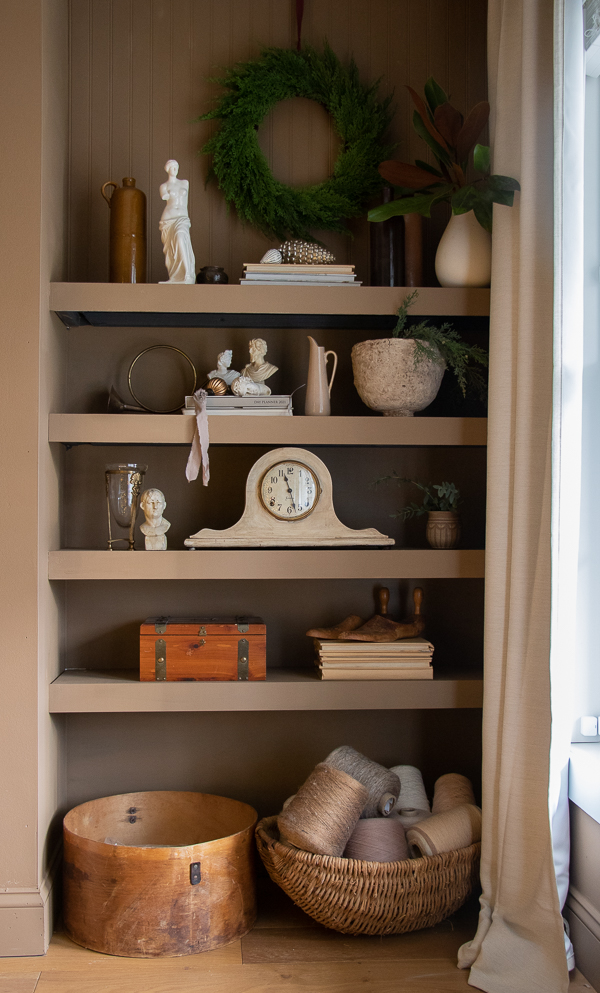 Styled shelves for Christmas should always be simple. I never love a shelf that feels like it threw-up the season. So adding small elements with your décor you have year round is a perfect balance. I shared some shelf styling tips for Christmas last year in this post.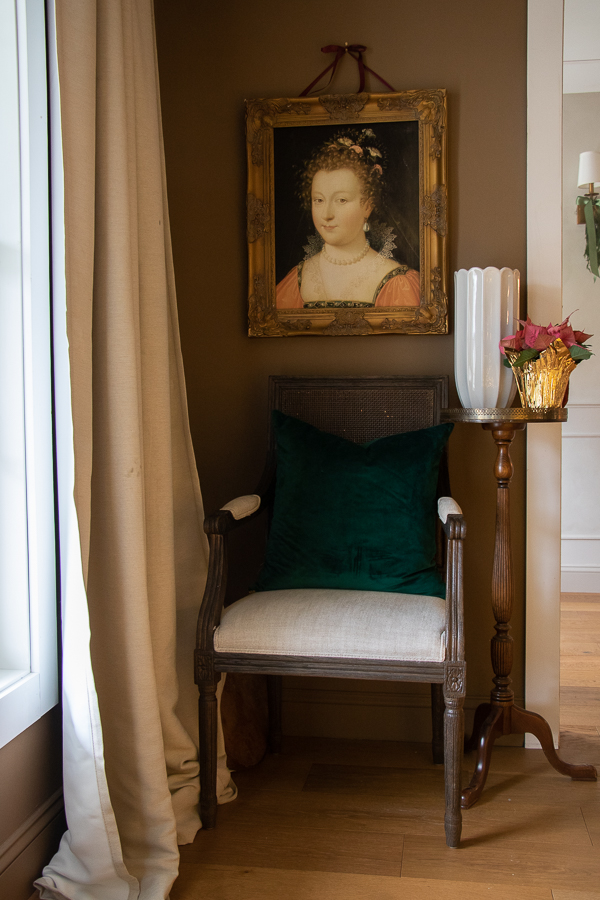 The touches of pink in here with the ribbons, I knew I needed a pink poinsettia. It feels like classic Christmas and that touch of pink to this side of the room is a good balance from the tree.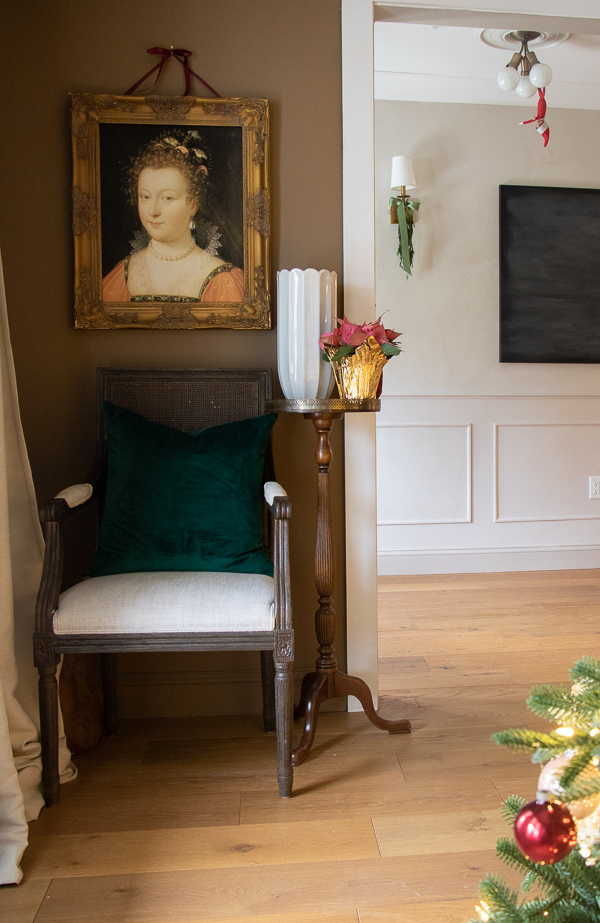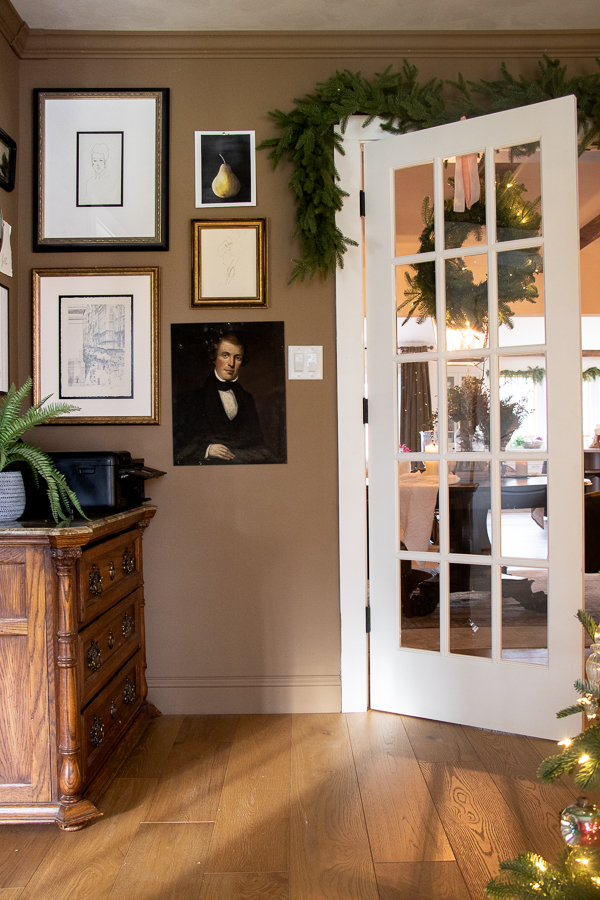 We finally added our gallery wall back up…it just took us a few months of pictures piled on the floor, but it feels so finished now.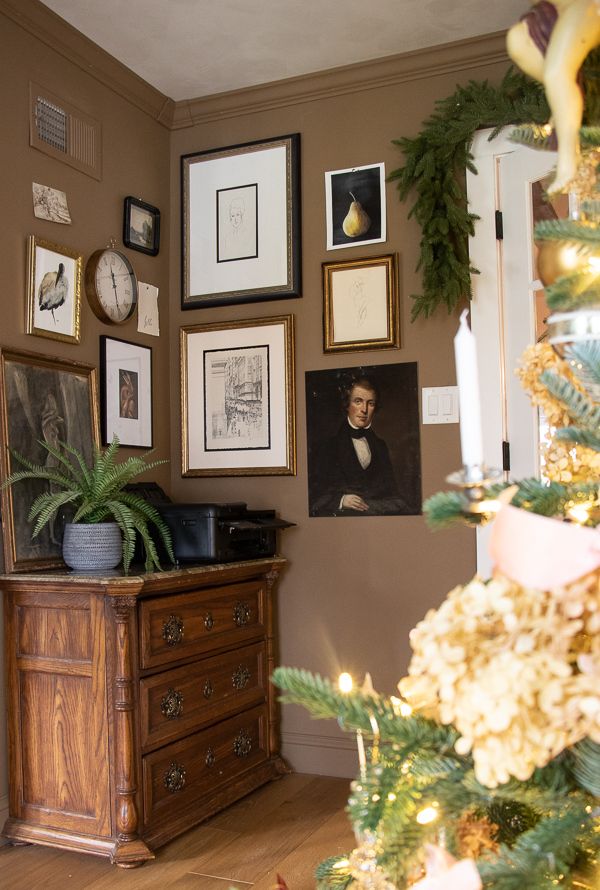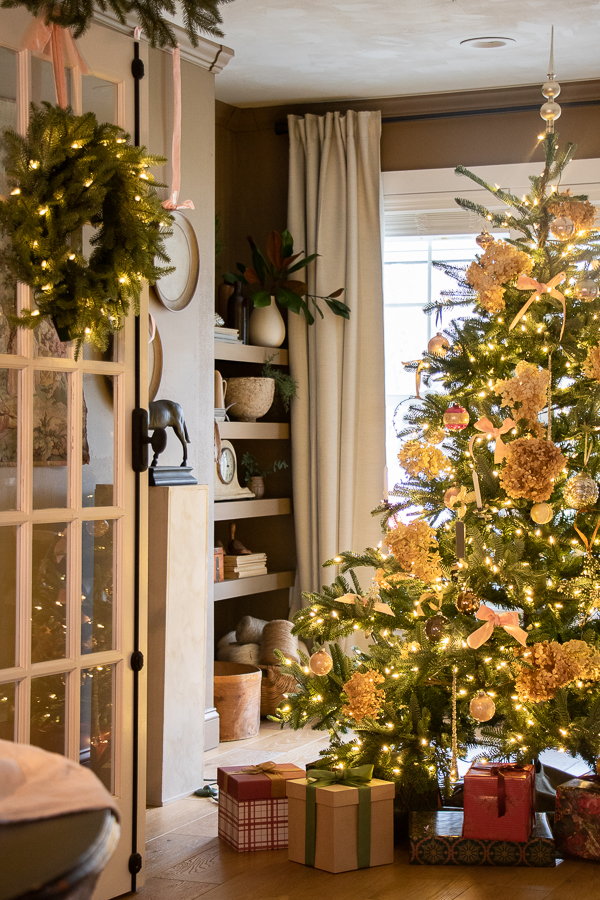 And the view from the rain room with our french doors open is so magical! A view I will certainly miss when the Christmas season is over.
Source list:
Thanks for stopping by! I would love if you could share and save!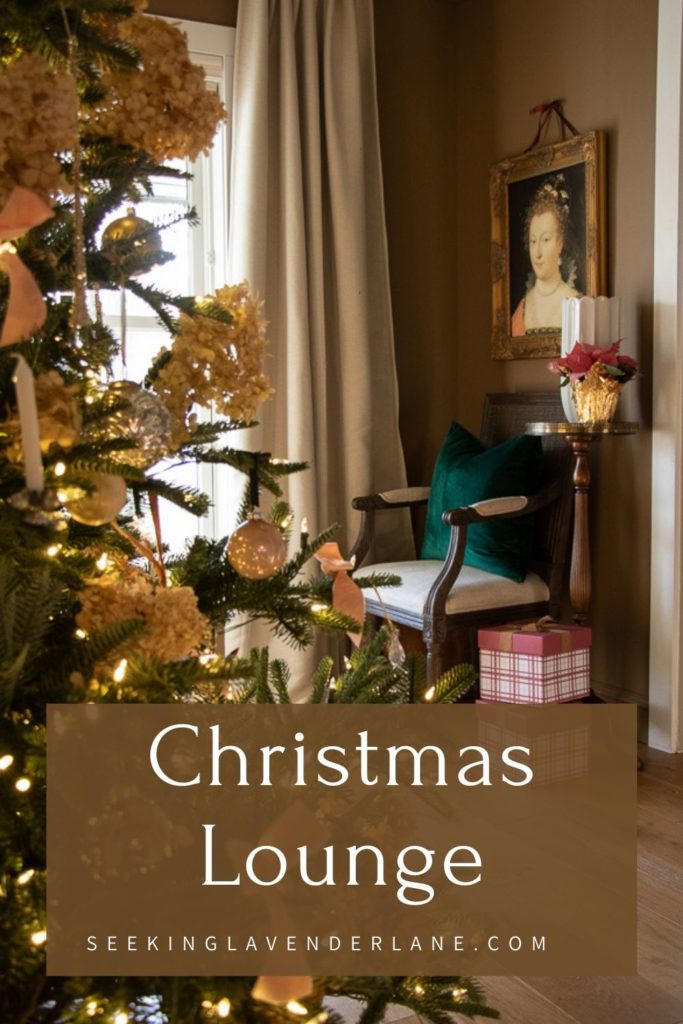 (Visited 1,131 times, 1 visits today)