I can not believe it was a year ago that we were working on our daughter's room. I remember trying to finish the space up for Christmas, but truth be told…it took a lot longer. I think we finished it up around March and I shared the reveal of her English Cottage Bedroom here. Well, I was very eager to dress up the space for Christmas this year. Adding Christmas décor to her room every year is very special and fortunately she still allows mom to put my own spin on it when I know she really just wants LED fluorescent lights (sigh) maybe next year.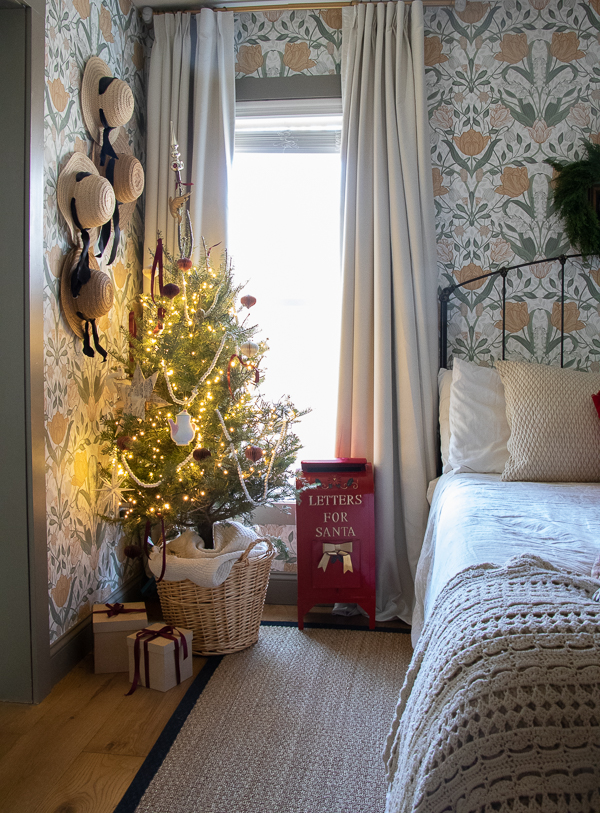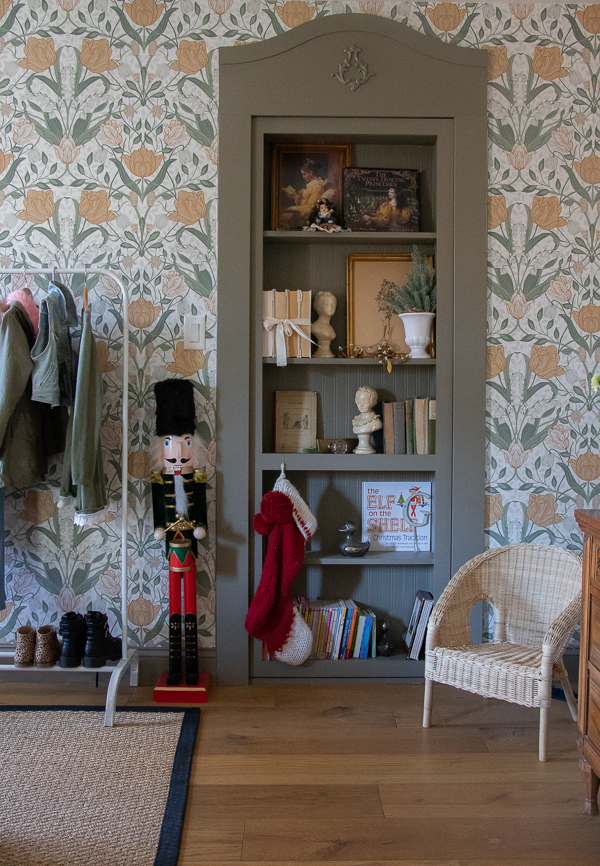 Having the green accent color in this space, I thought would pair so well with some pops of red so I chose to add red in here this year, and a real Christmas tree, some European Christmas elements like paper ornaments, and simple touches like a wreath around her petit portrait above her bed.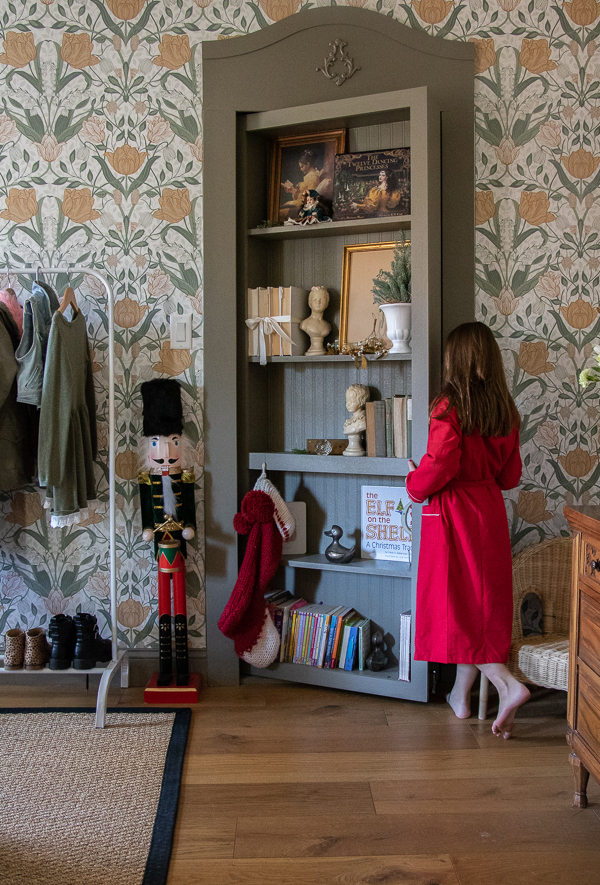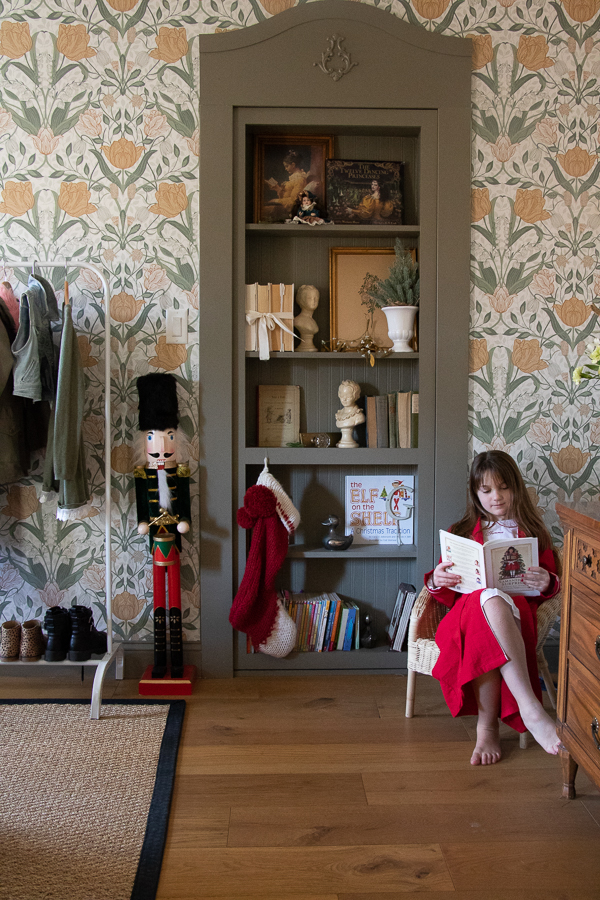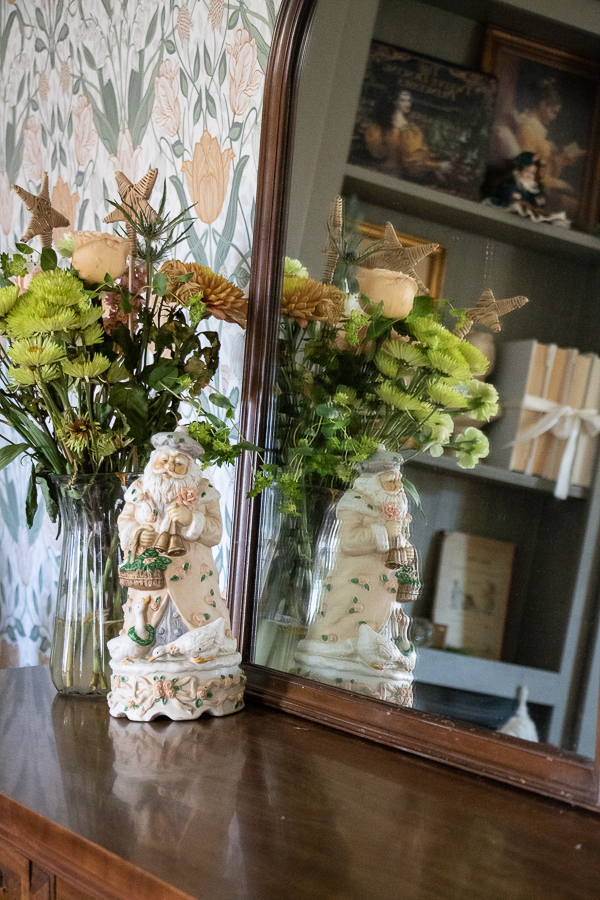 One of my favorite finds this year thrifting, was this little ceramic Santa that I found at the Good Will a few weeks ago. It was meant to be, because the colors were a perfect match with her wallpaper and at the bottom of the Santa's feet if you look closely are two pekin ducks! I couldn't believe it…so I snatched this up for $5 too!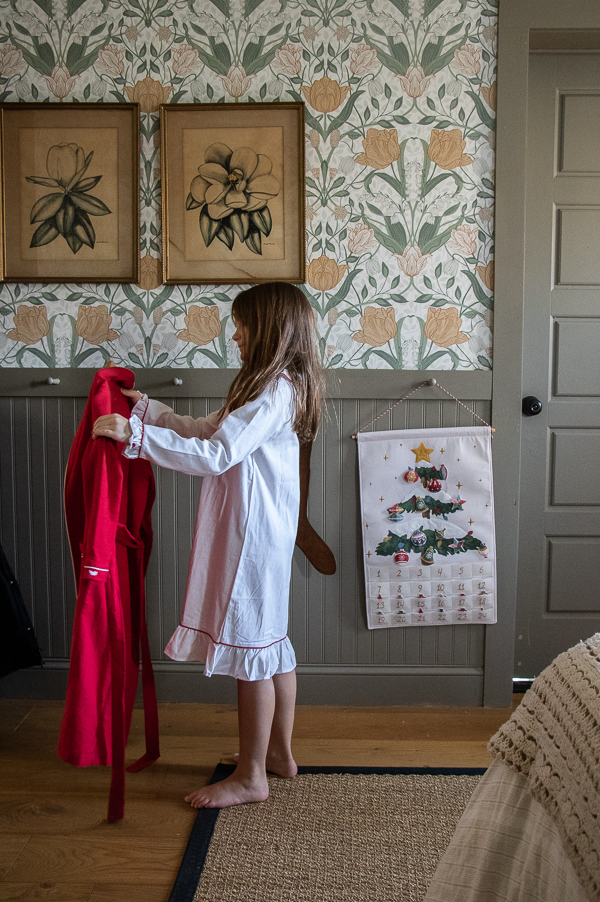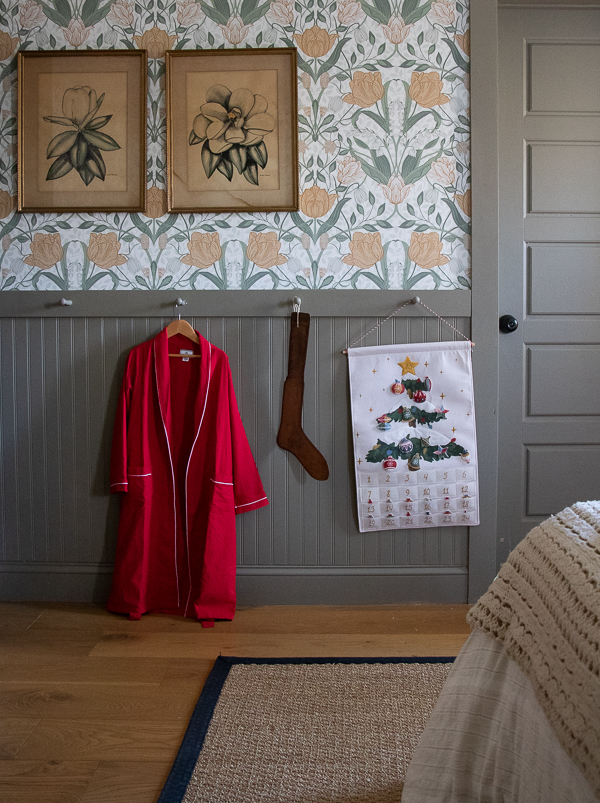 Her nightgown was the perfect Christmas nostalgic feel along with the red robe. Both are from Petit Plume which is a clothing shop from England
The bed was looking a little boring with all the neutrals ( I still haven't found bedding I love for her room yet) and so it needed just that pop of red and honestly this pillow might be the most charming that I found at Target.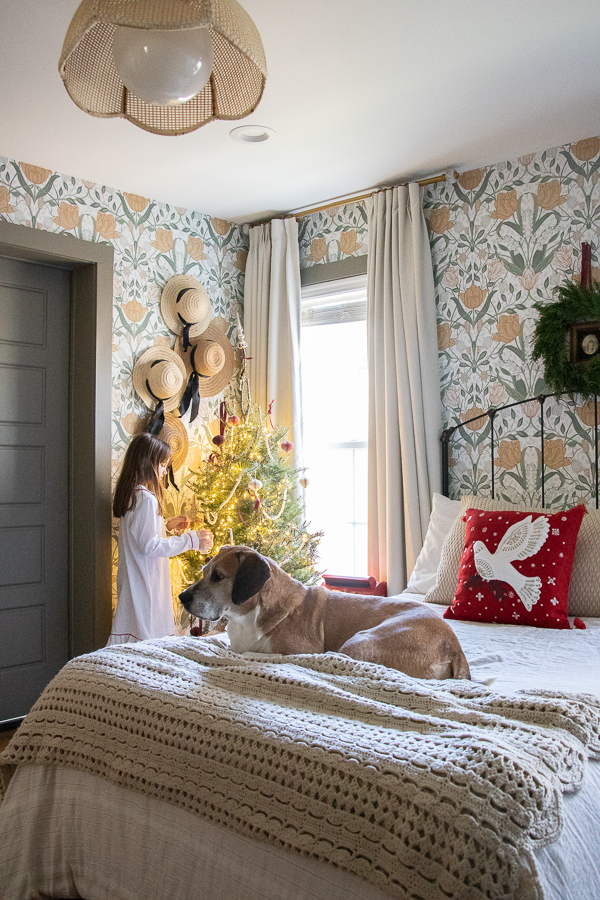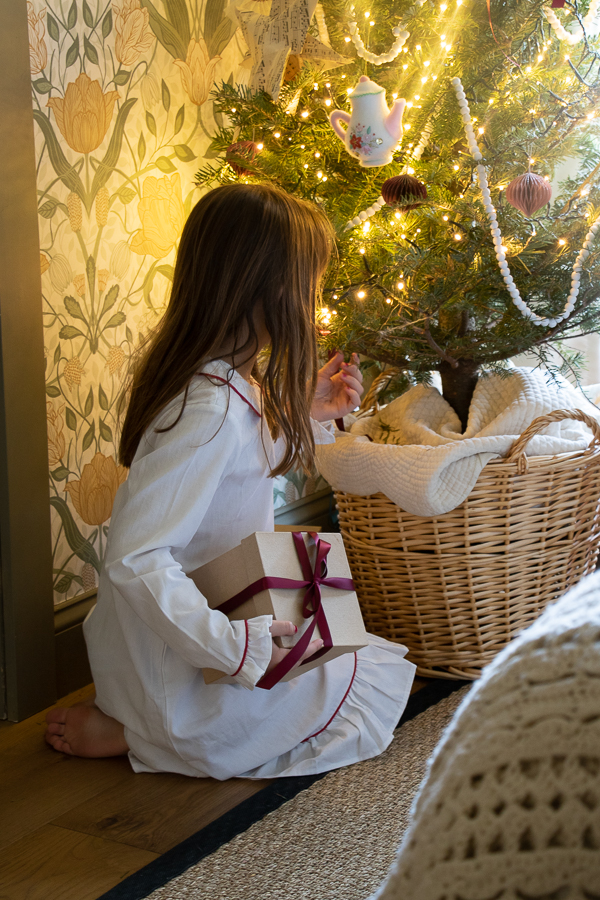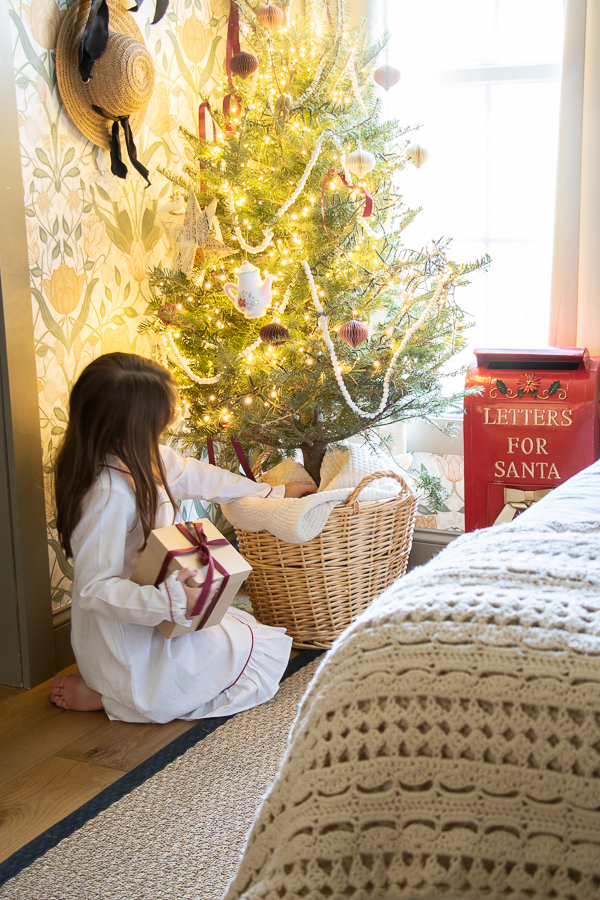 All these elements were a great blend for the English Cottage Girl's Christmas Bedroom. Keeping it simple just a few touches is all a room really needs.
Please Pin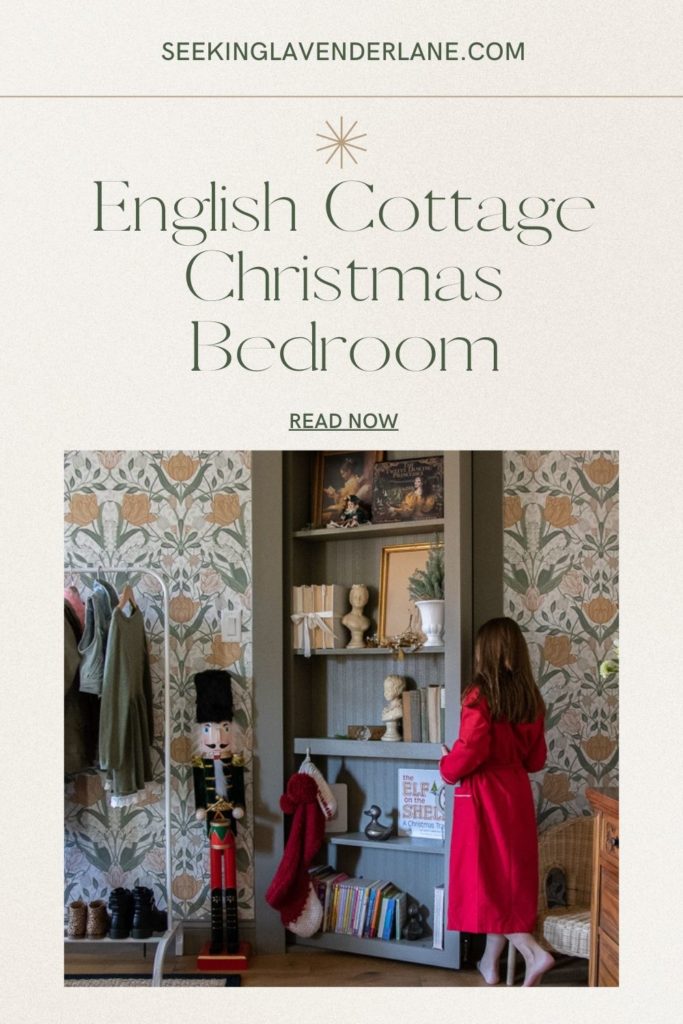 Thank you for stopping by! I hope you get a chance to check out her Christmas room from year's past!
(Visited 1,385 times, 1 visits today)