Sometimes I feel like I have to have this grand idea for a blog post in order to post. A full room reveal, shopping sources for a new season, a great DIY, or a seasonal tour, but sometimes I forget the simplicty of writing and running my own page is that I can really share my heart, simple moments in the home, and just something inspiring in small ways.
That leads me to todays blog post of just adding some sweet lilacs to my kitchen and home. Its a seasonal treasure to see lilacs growing on the side of the road here in NJ and they don't last very long, so It's about scooping them up while you can and enjoying their spring fragrance and beautiful purple hue. Can I be honest purple is not exactly my favorite color but there is something so wonderful about the lilac purple, am I right?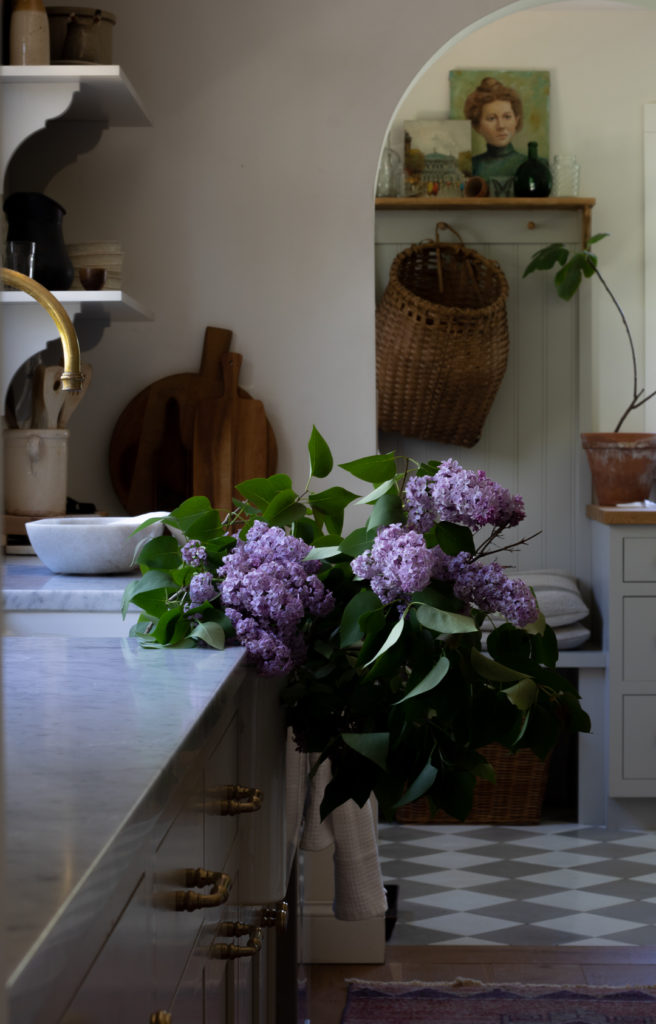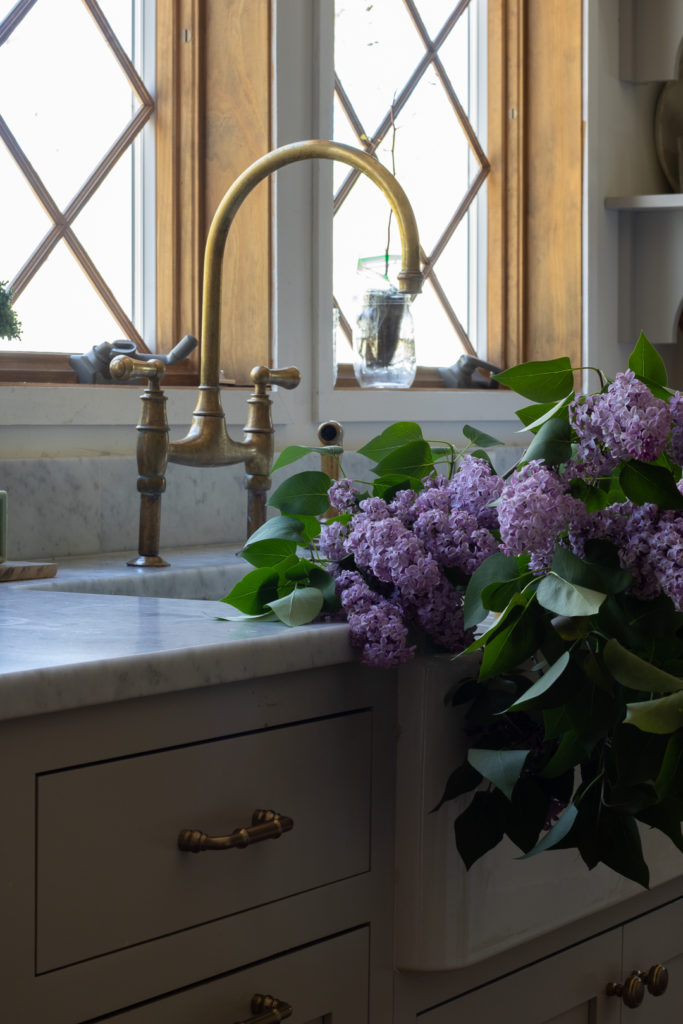 I hope this post reminds you that you don't have to always be keeping up with the Jones's or renovating a bathroom or buying that overly expensive 2×4 wood at them box stores right now to make your home a happy place. FREE is always good and sometimes most satifiying to me because I feel less guilty. Finding the perfect foraging green to bring in the home and embracing the season for it's new little gift of joy like these lilacs I can imagine God looking down and saying well done daughter…that's how I want you to enjoy my treasures to you on Earth.
I have to say I have been super busy with life and business lately between my candle line, fleur & flame, and planning for the future of that, working on sponsors for a charitable project we are hoping to embark on this summer, and the constant cleaning and mom-ing, I am pooped! I love a big project because its fun to see your vision come to life, but sometimes it also steals you from the small moments because those are being sucked up by the constant work and clean up of tools.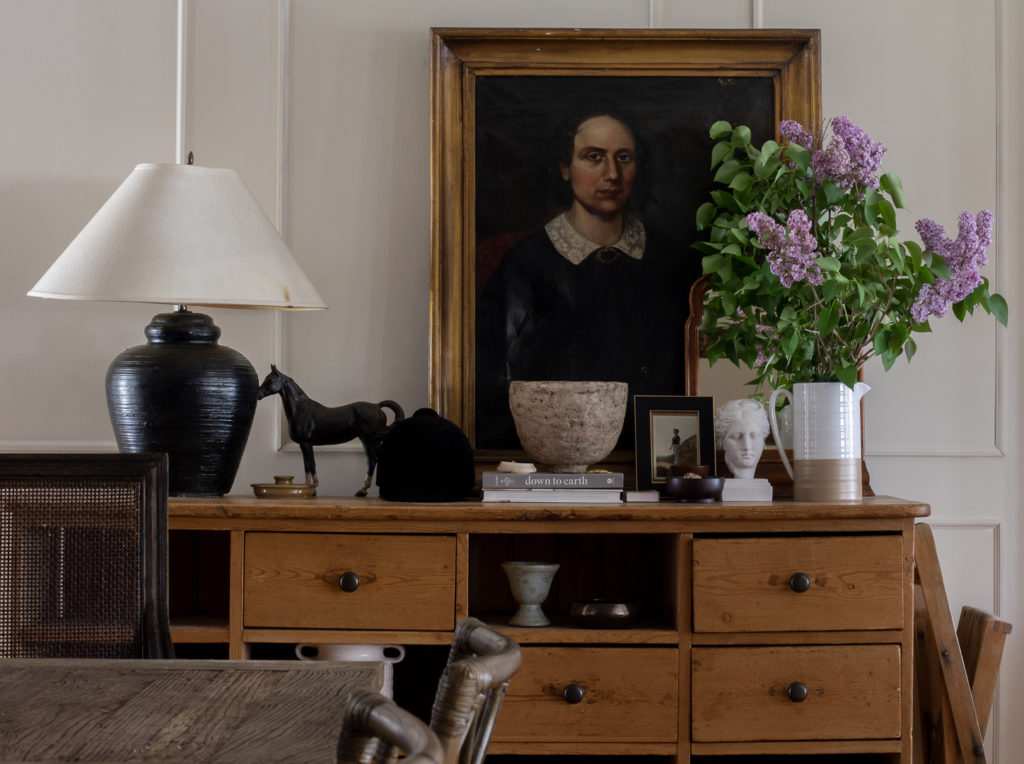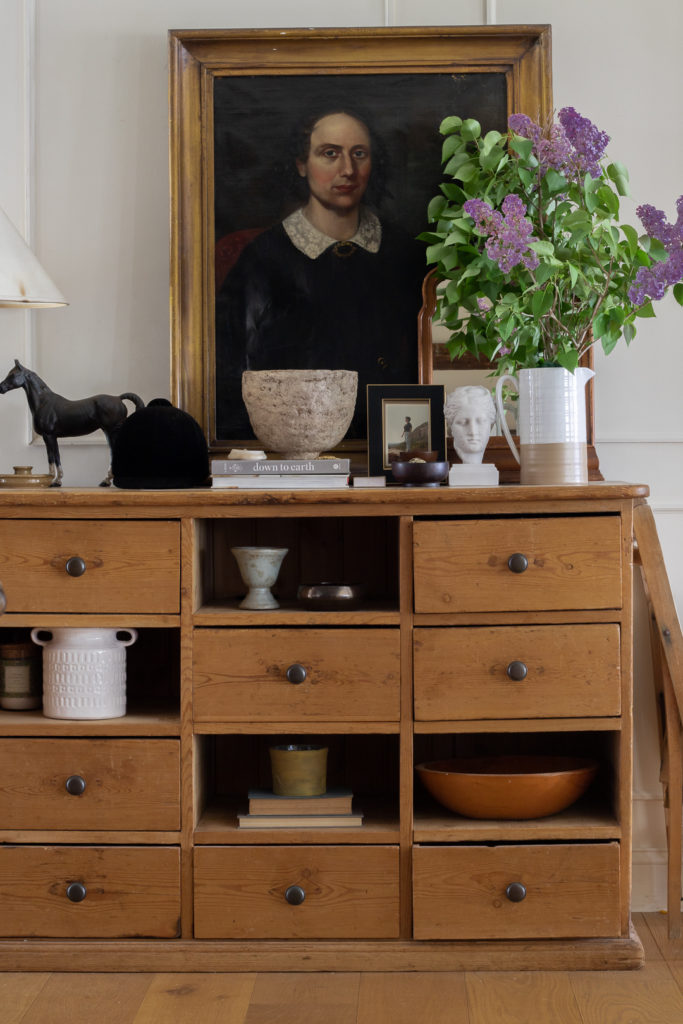 So, my little moment of snipping some lilac branches from the road and placing them in the sink and finding the right pitcher and placement for it was just that perfect slow down and love for home that I got this spring. And don't lets this sweet moment totally fool you, this was not me skipping in a white dress and pretty vintage clippers heading down a field to cut, I got these down the road from the passenger seat of my Jeep sticking my entire body out the window to grab a few branches before another car pulled up behind us lol.
Enjoy my friends, make the moments and home a pretty place to be!
(Visited 2,163 times, 1 visits today)