Living in an RV while we build our house!
We have less than one week until we are officially out of our home. It's been a crazy busy journey, especially this past week. It's mostly just packing and cleaning and then throwing that yard sale I had last weekend…we are constantly on the move. I wanted to take a quick break and catch up with you all. Especially, if you don't follow along on IG then you may not know all the in's and out's of what has been going on in our lives. So, long story short we purchased a house (which we close on April 25th), it's going to be about 4-6 months of construction work, and so while that's going on we needed a place to live. We first found a rental that was willing to work with our short stay, but that didn't quite work out since they threw some extra charges on us and I wasn't feeling comfortable with the idea of all this money going into a place we would only be at temporarily. So, then after chatting with some IG friends and doing some thinking, we thought…maybe we should purchase an RV! So, we did! Our plan is to that we are going to be living in an RV while we build our house.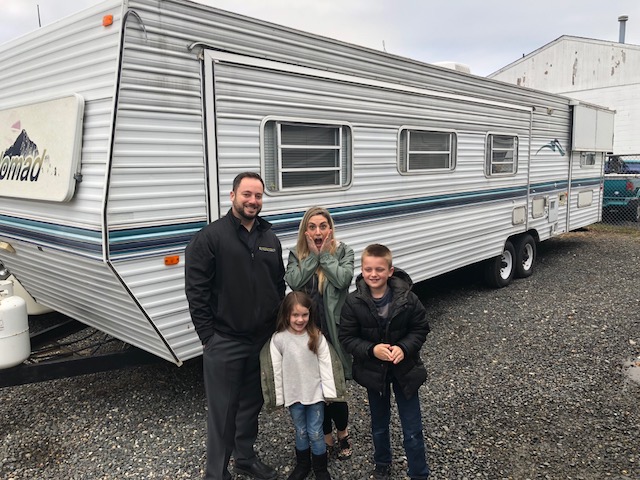 We could park the RV on our lot and then just be able to stay there for the Summer until the construction is done. Weekend after weekend of searching new, old, used, expensive, cheap…we finally made the decision to buy the very first one we had our eyes on. It was "vintage" which I liked because it needed some updating, and it was cheap!!! Woo-hoo let's just hope it wasn't too cheap haha. We got it from an RV lot which was great because they were able to run everything for us and even do the emergency checks which made me feel comfortable since we would be living in this for a while and with my children. The only problem we were having was that our water and electric would not be hooked up right away so we would need a temporary place to live until that was all hooked up and the renovation on the RV was done. So, we officially found a winter rental (which is a beach house off-season) that we are able to stay in until the end of June. So that's where we'll be going, starting the end of this week. We feel like it gives us a second to breathe after moving and will allow us to get everything up and running on our property to use for the RV and to get the RV lookin' all pretty.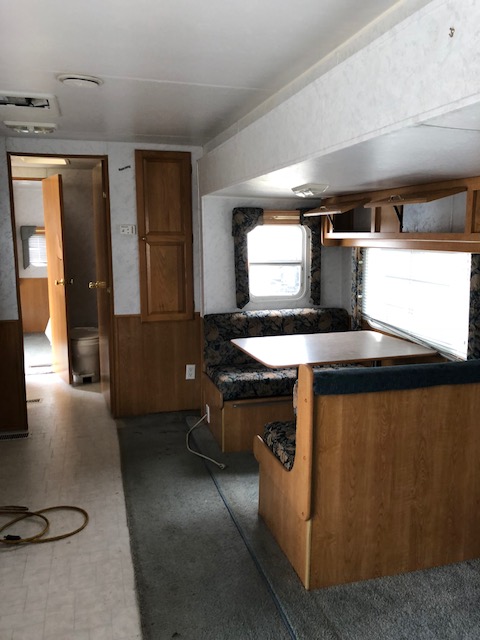 So, you know what that means…
Pretty RV makeover coming to the blog! I can't wait, we are even more excited about this journey then we were before. We get to get our hands dirty again, invest in a project, and have it be a fun living experience for the summer. We feel it will definitely be more memorable than just being in a rental for the kids…and we get to enjoy our new property too while keeping an eye on the contractor and team at the house ; )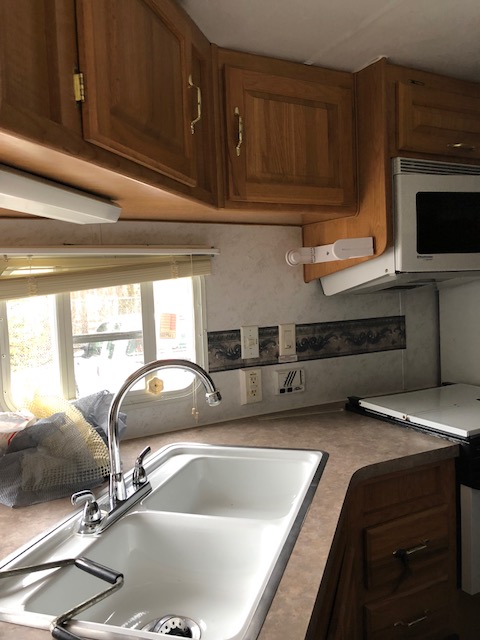 So, the RV may not be too pretty she's a 2000 38′ Nomad. I loved the texture of the exterior though because it looks vintage, and it has great room inside. Our plans for the space include creating a bunk room for the kids, new floors, painted interior, painted exterior, painted cabinets, backsplash, and just a really vintage fun vibe. I'm thinking a little less "me" in this space and something a little more hip haha. You know a little bohemian mixed with 70's style and some color. Whhhattt???!!! I know, but I'm excited to also be able to broaden my design skills and try something different. I just think you can't go safe in a space like this. You got to go bold or go home right? We had seen some pretty nice looking RV's that we considered just financing and then trading in after but though they were pretty, clean, and new…they were boring! I want this to be fun and funky looking with a ton of personality. So here's what I need from you..I need you to help vote on the design for the space.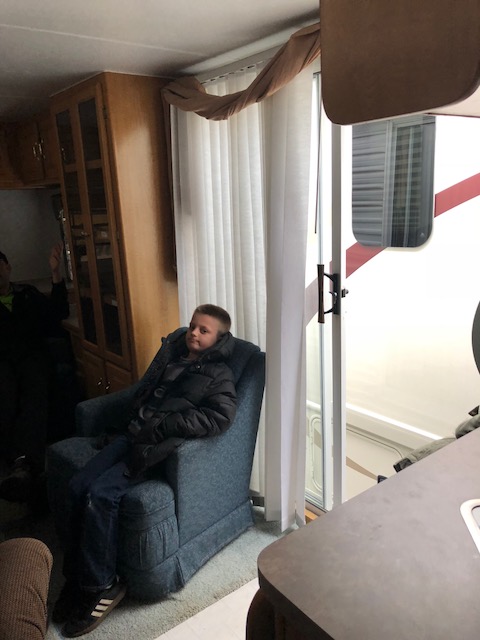 I've got two options and I just can't make up my mind. My plan is Black exterior and White interior…but for cabinet color I'm so torn between these two looks…a blush cabinet or a green cabinet. I plan to do copper accents and then have some pretty greenery hanging around.
So cast your vote in the comments and tell me which one we should go with! We will be starting on this project probably in the next 2 weeks so I've got to get my paint!!!
The next time we chat our lives will be totally different, excited and scared all at the same time! Lots of prayers needed as we embark on this journey.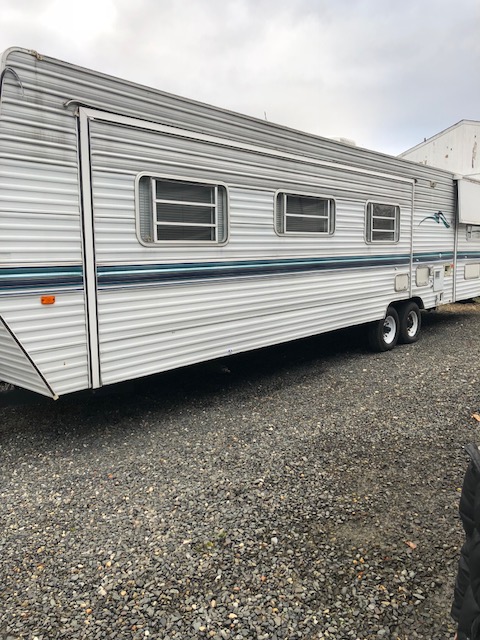 RV design Options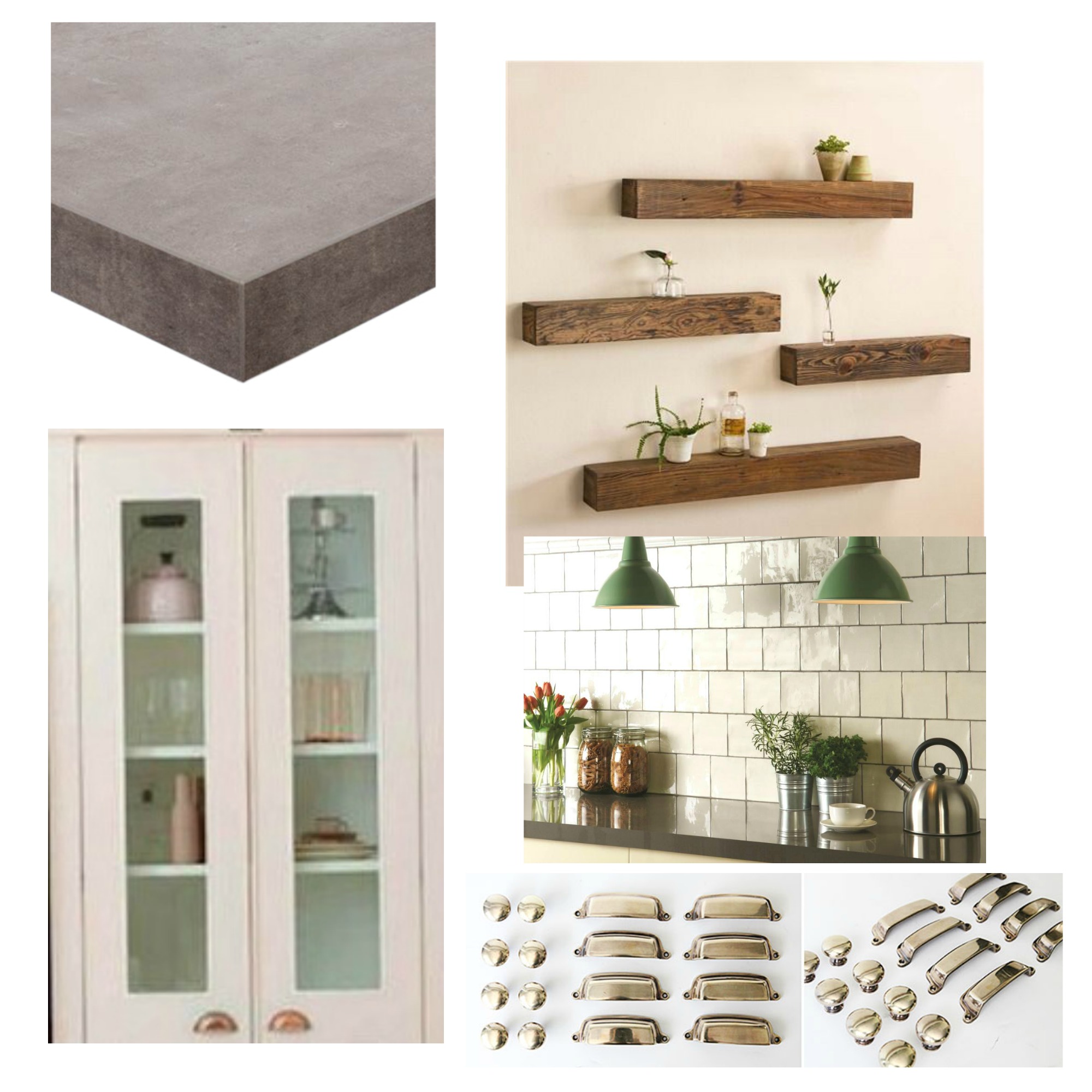 Option 1: Blush Doors simple backsplash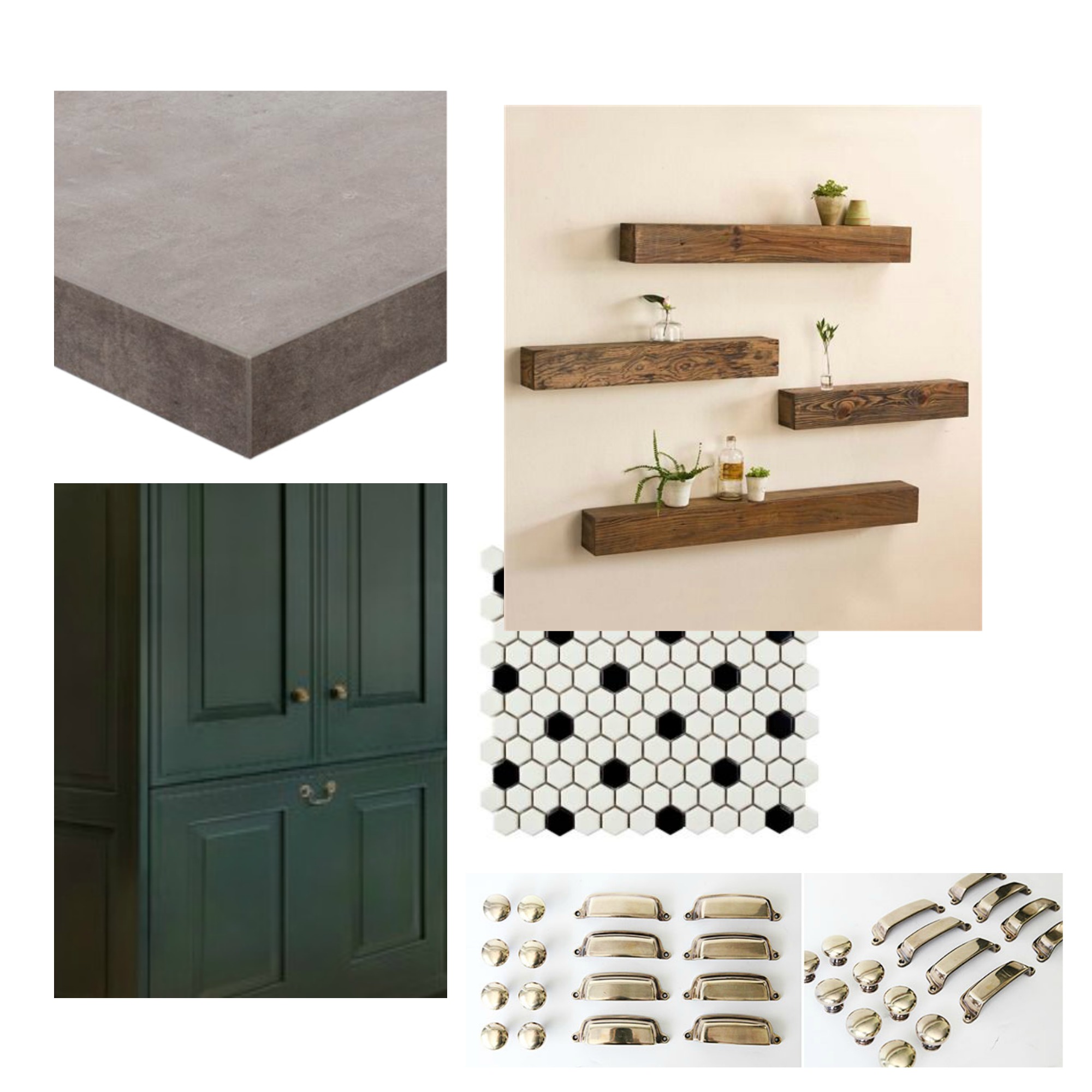 Option 2: A little bolder with a dark green cabinet and black and white hexagon backsplash.
OH, and I think we need to name her…leave that suggestion below as well!
(Visited 546 times, 1 visits today)