Step inside our Christmas Living room with a neutral and vintage inspired style
Today officially marks my very first Christmas Tour for 2017. I've teamed up with Kirklands and an amazing group of bloggers this week, welcoming you in our homes and offering an awesome $500 Kirklands Gift Card! I gathered a selection of their Christmas products to add beautiful touches to our Christmas living room for the season. It is probably one of the rooms I am most excited about decorating for since making over this space a few months ago.
This is a collaborative post with kirklands, but all opinions are 100% my own.
This year for Christmas it is no surprise I was going for neutrals! I added some red two years ago to my Christmas tour, but I just love to stick with my neutrals since it feels most like my home. For the family room I went with some vintage brass accents green and black as well.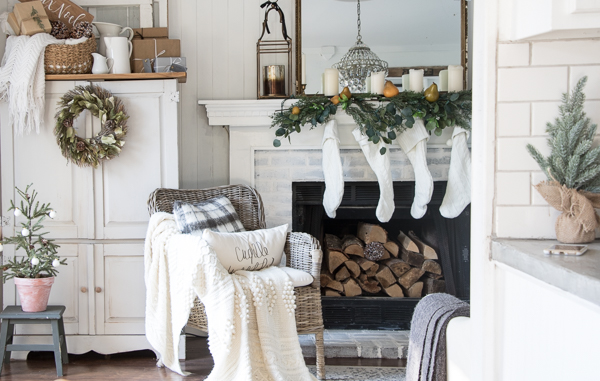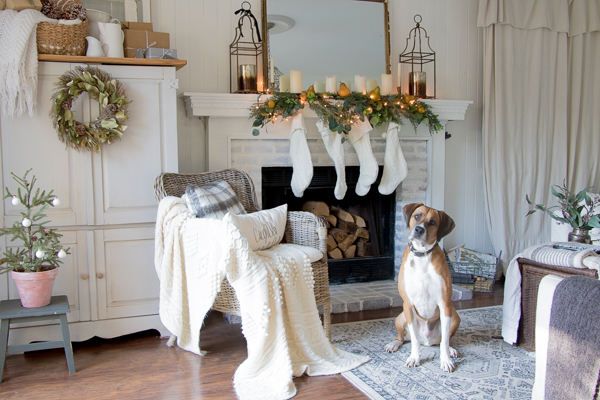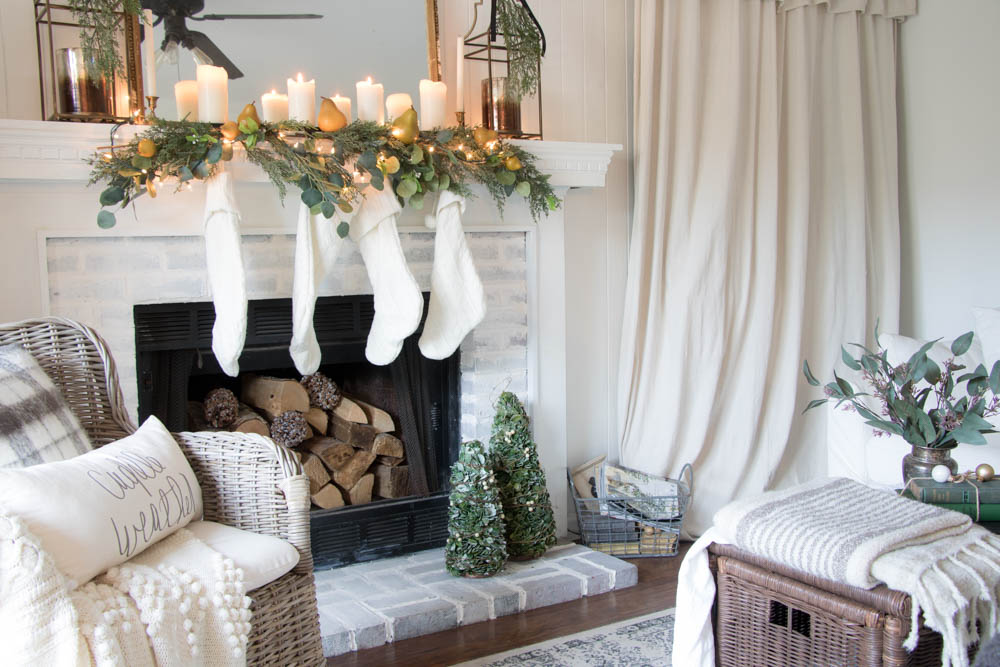 The entire space started with those gorgeous lanterns. I just love how they worked beautifully for Christmas, but could also be used again throughout the year. I added some faux greenery to the front with that touch of black ribbon.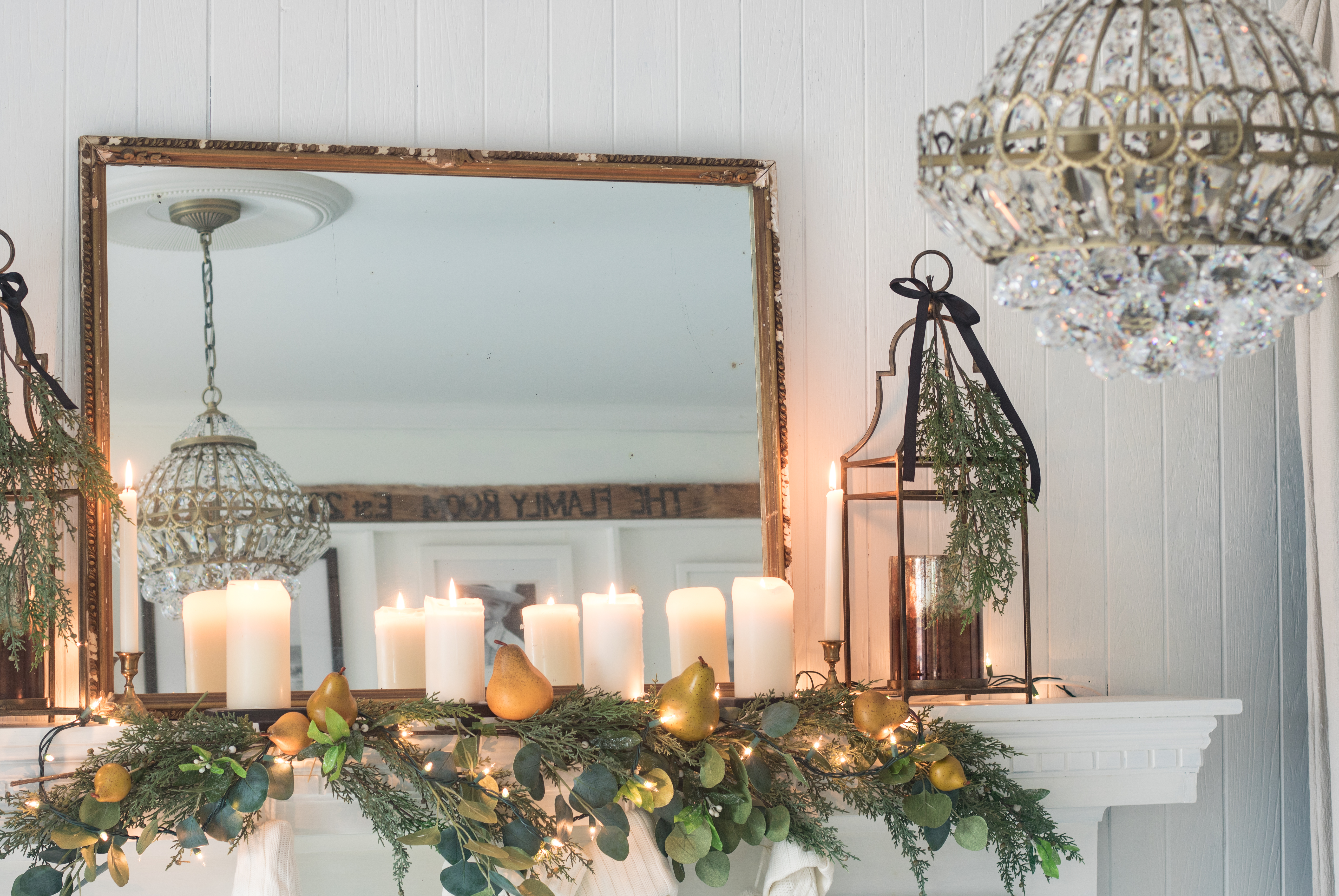 The garland I made myself and I love the eucalyptus and touch of pears for a natural feel.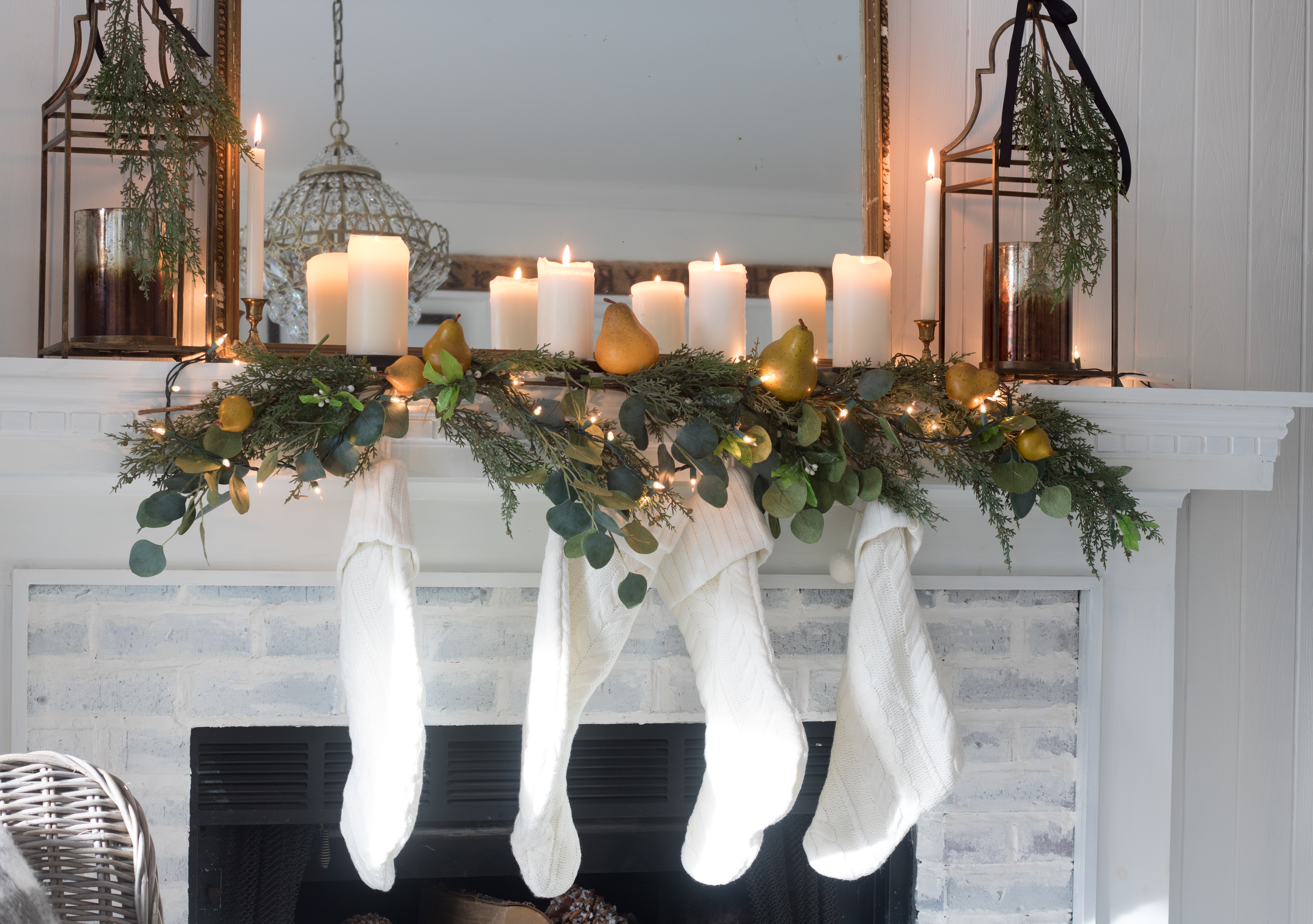 Of course this view is much prettier with the new chandelier which adds more of that vintage feel to this Neutral Vintage Christmas.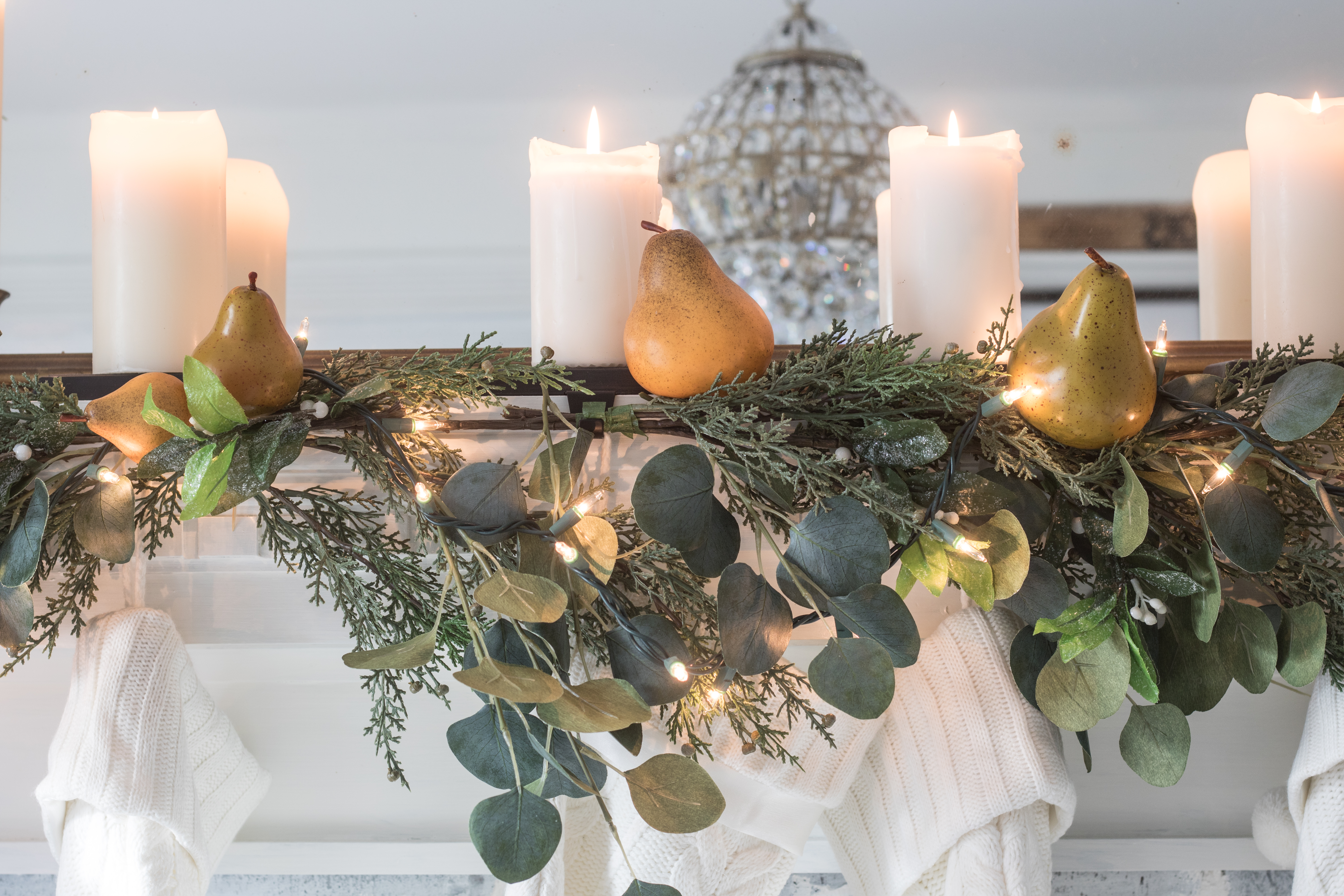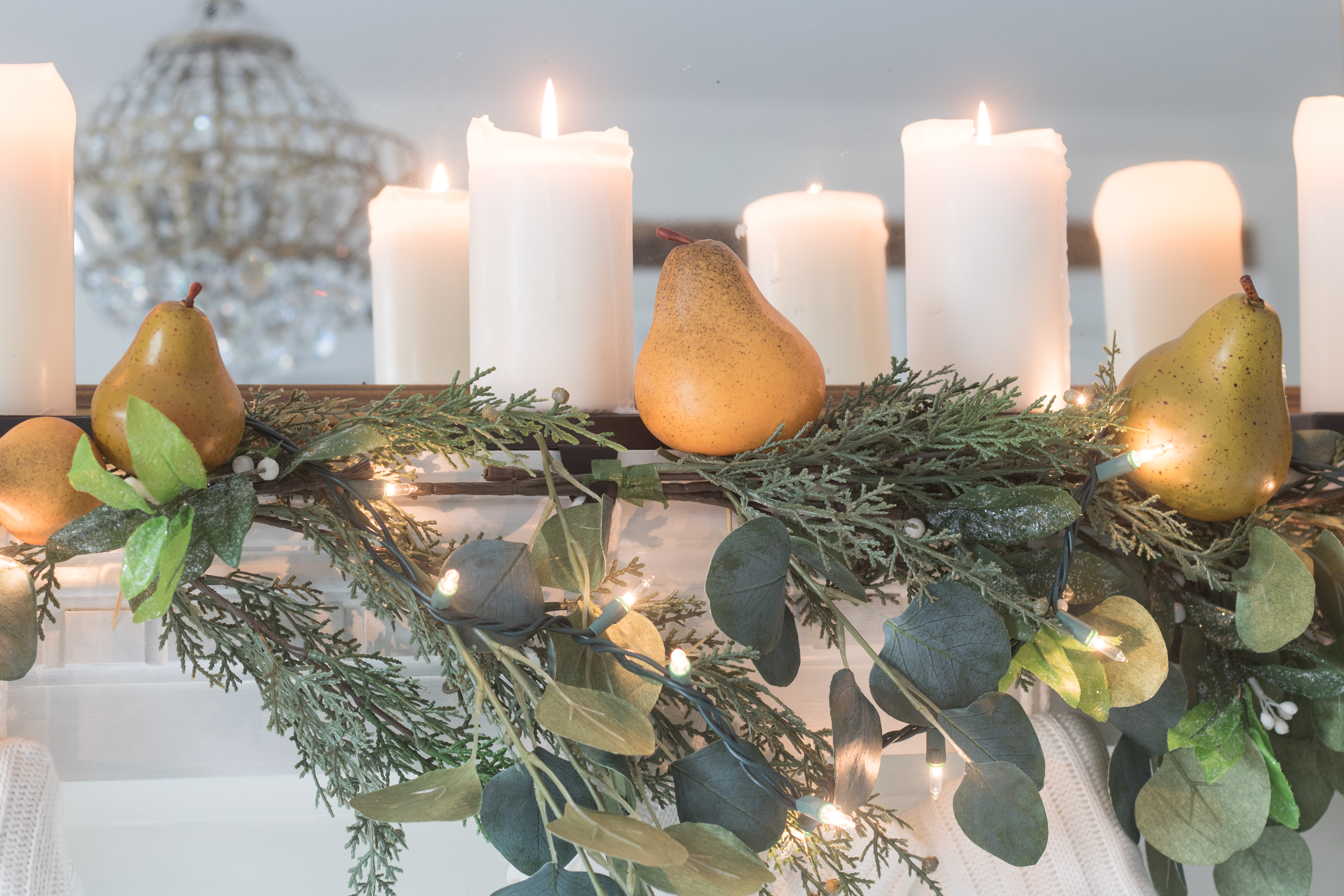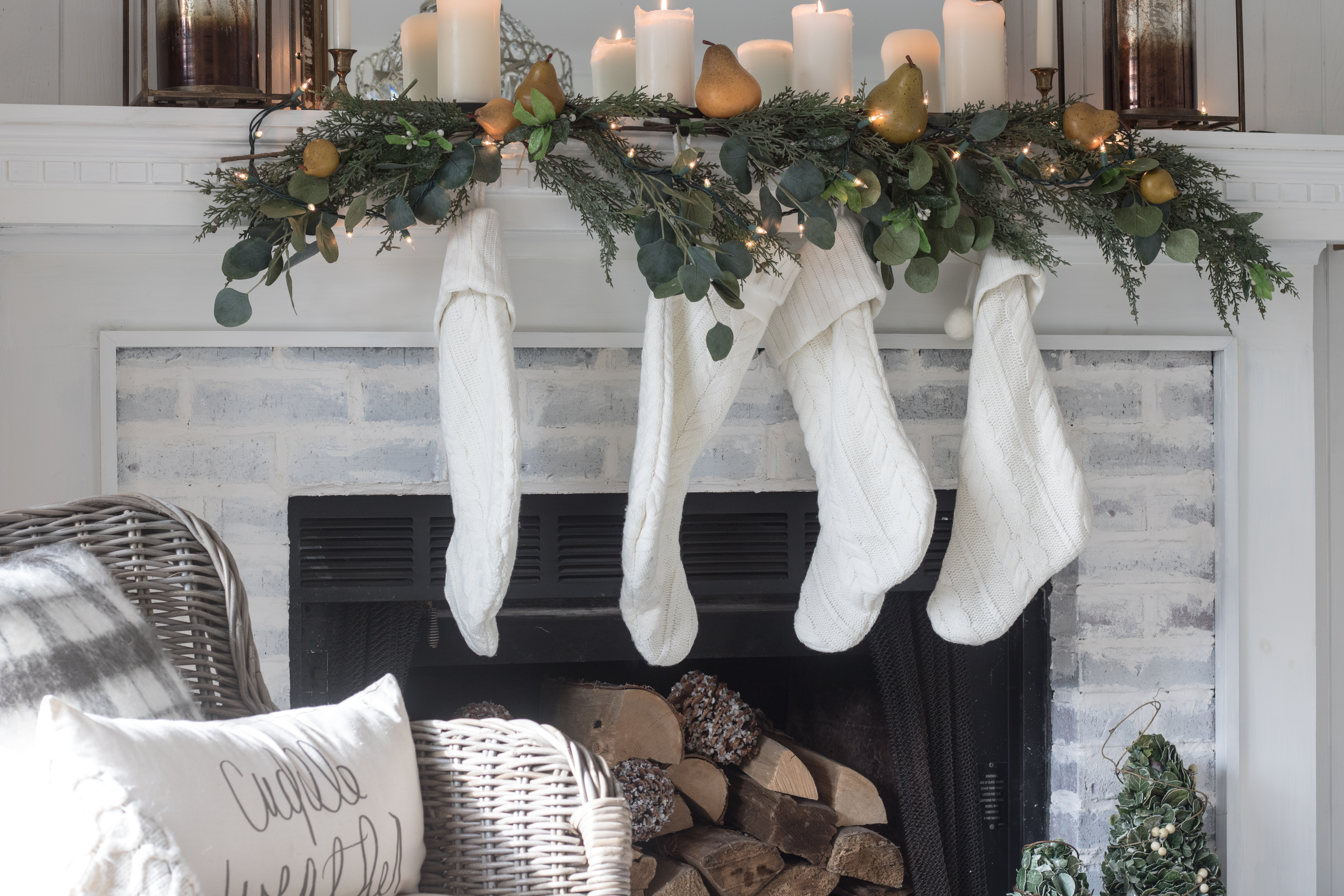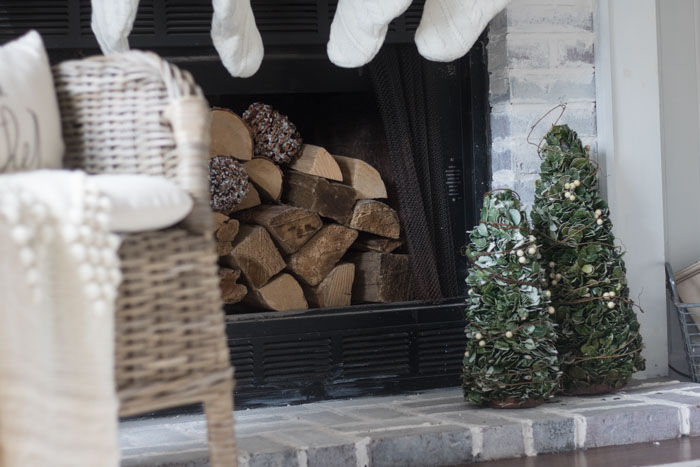 I just love how natural and pretty these Preserved boxwood Christmas trees are also a great find from Kirklands.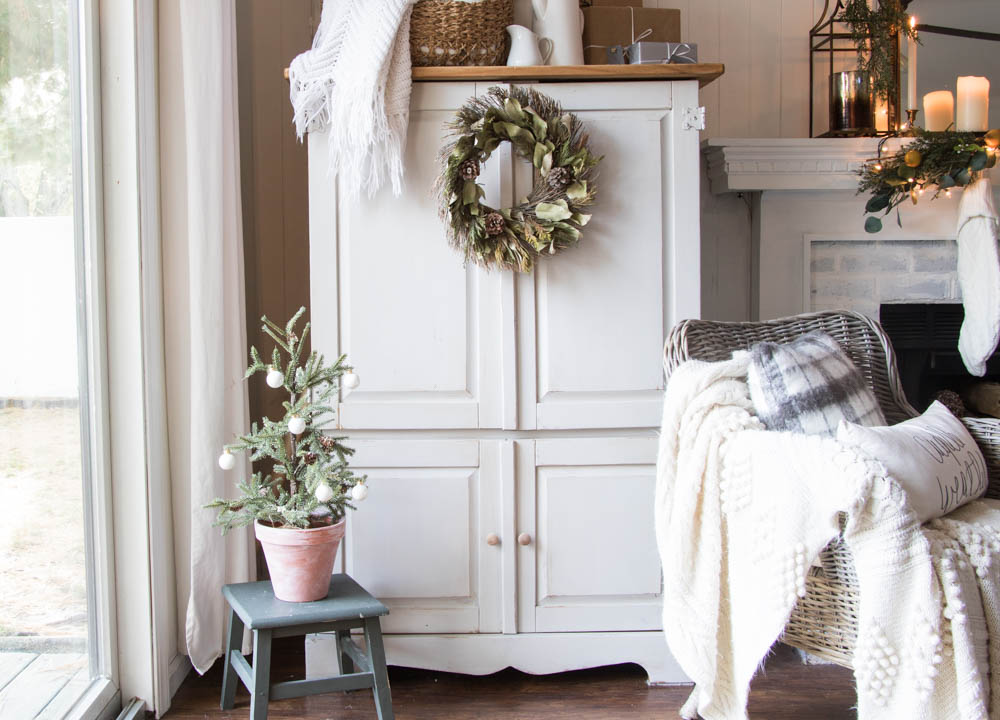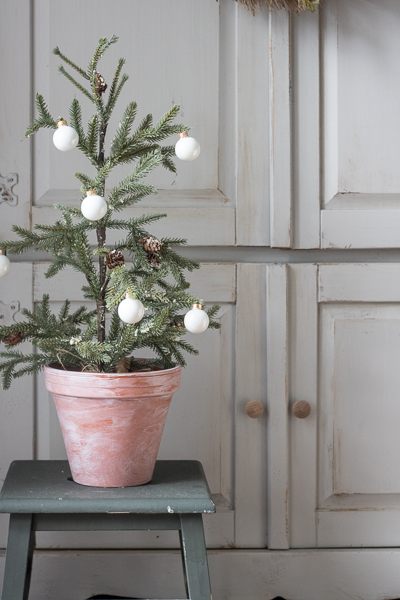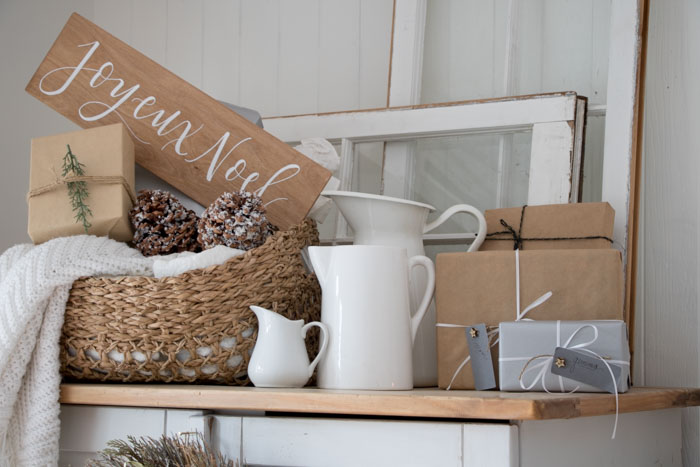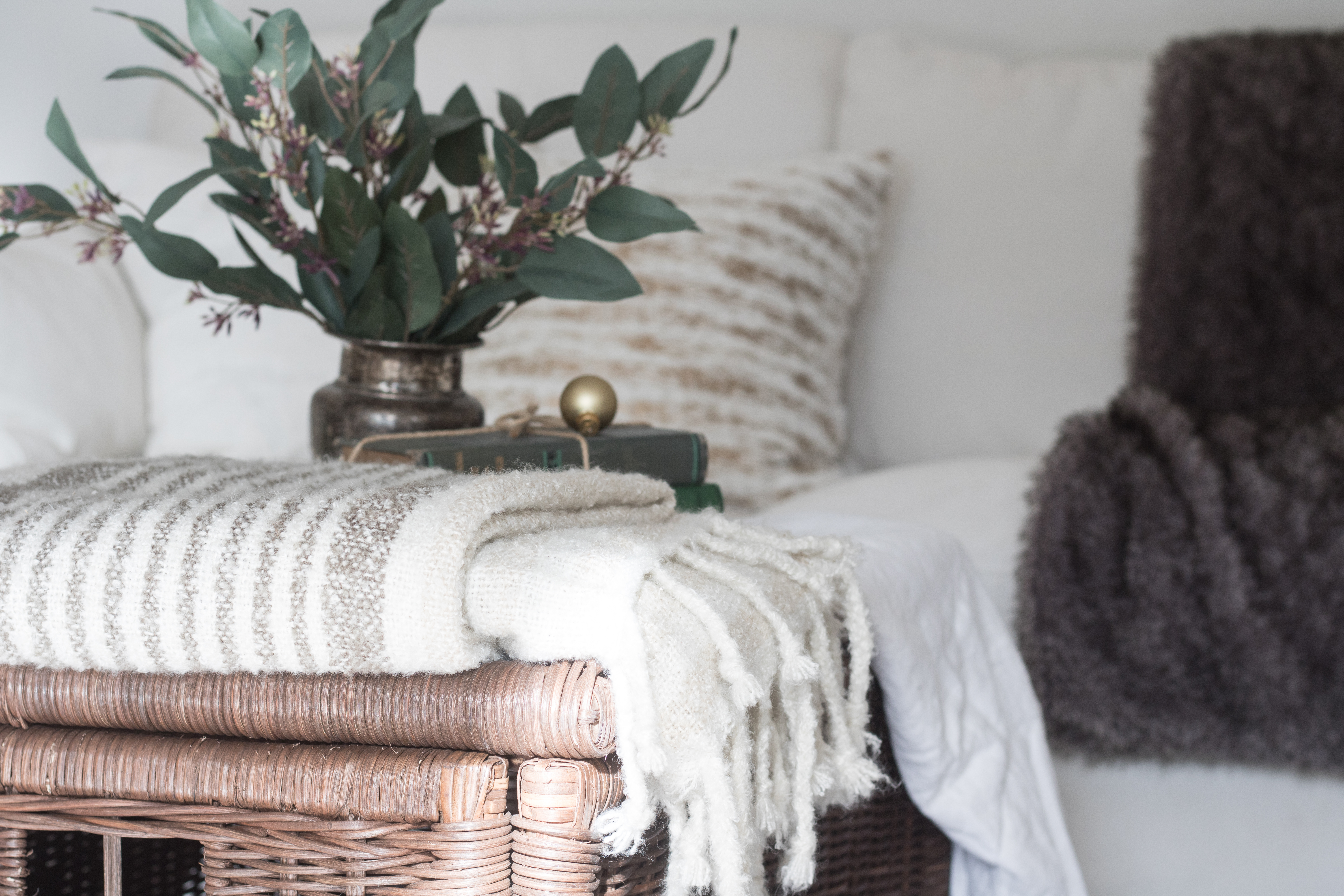 I added this festive but subtle pillow with that metallic embroidery which helps to tie together with all the white and gold in the space.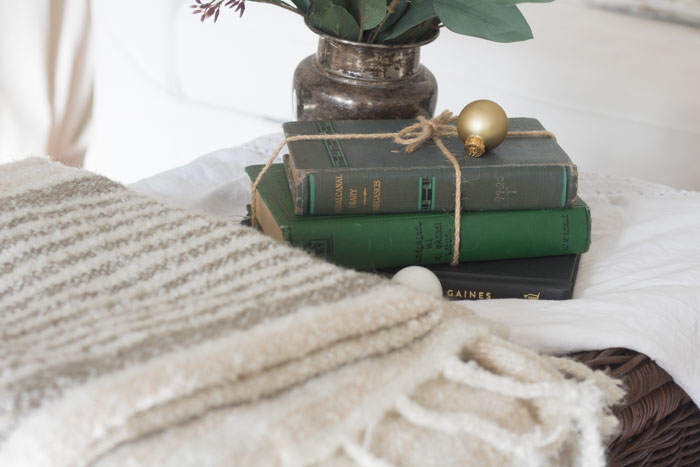 Last little touch from Kirklands was this framed music sheet of "amazing grace"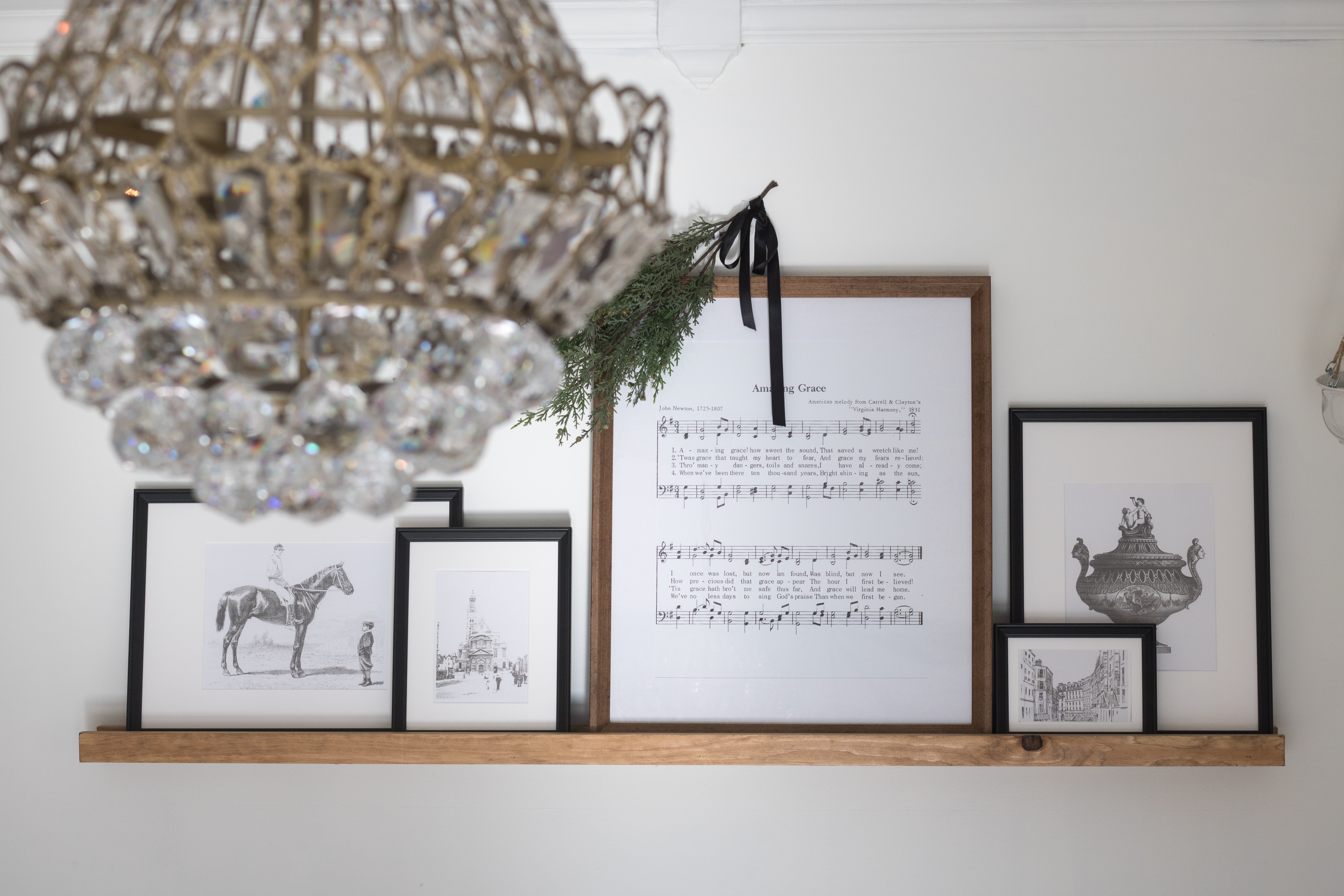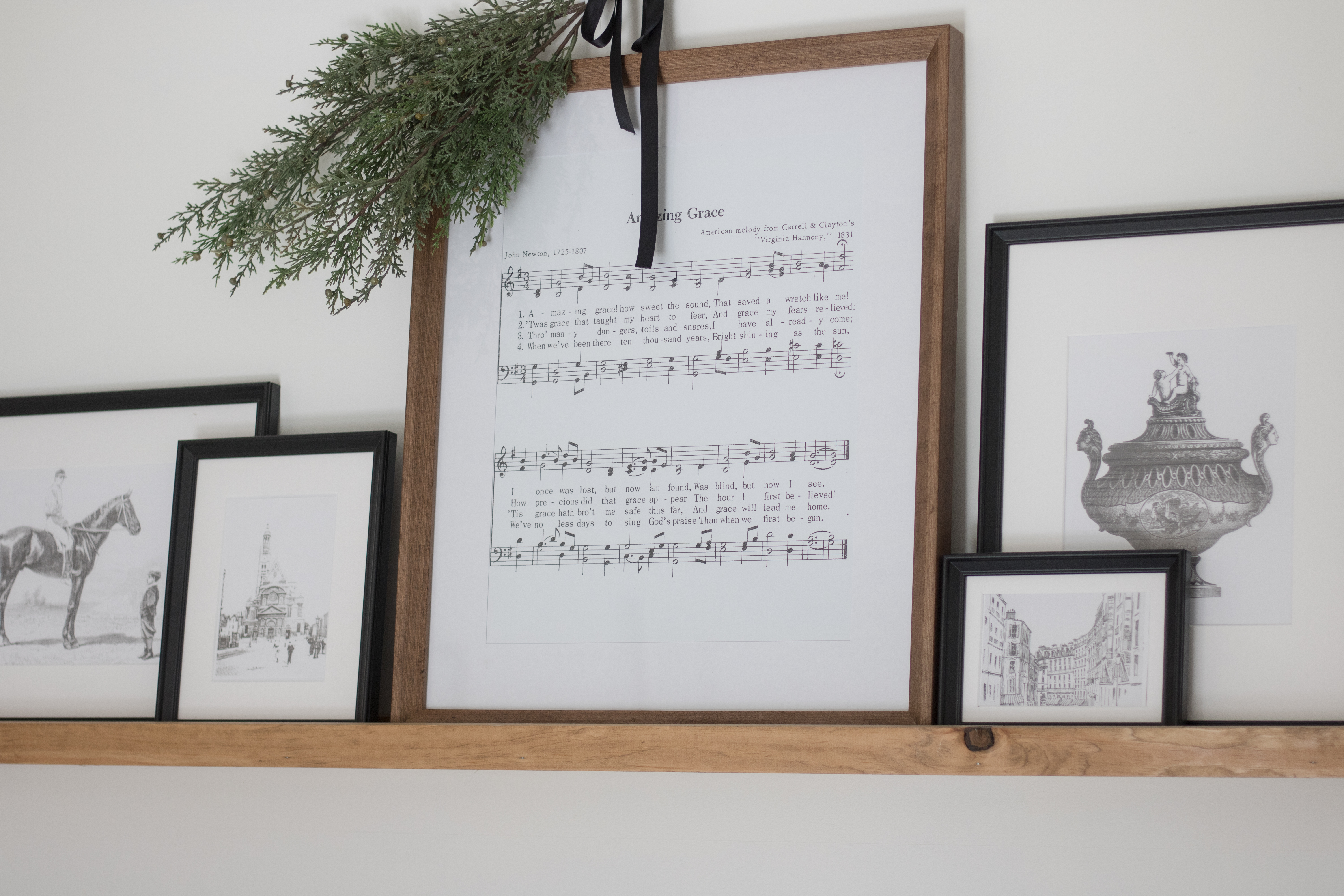 I hope you enjoyed this cozy and neutral living room space. We can't wait to light our first fire in here and cozy up for the Christmas season.
Please Pin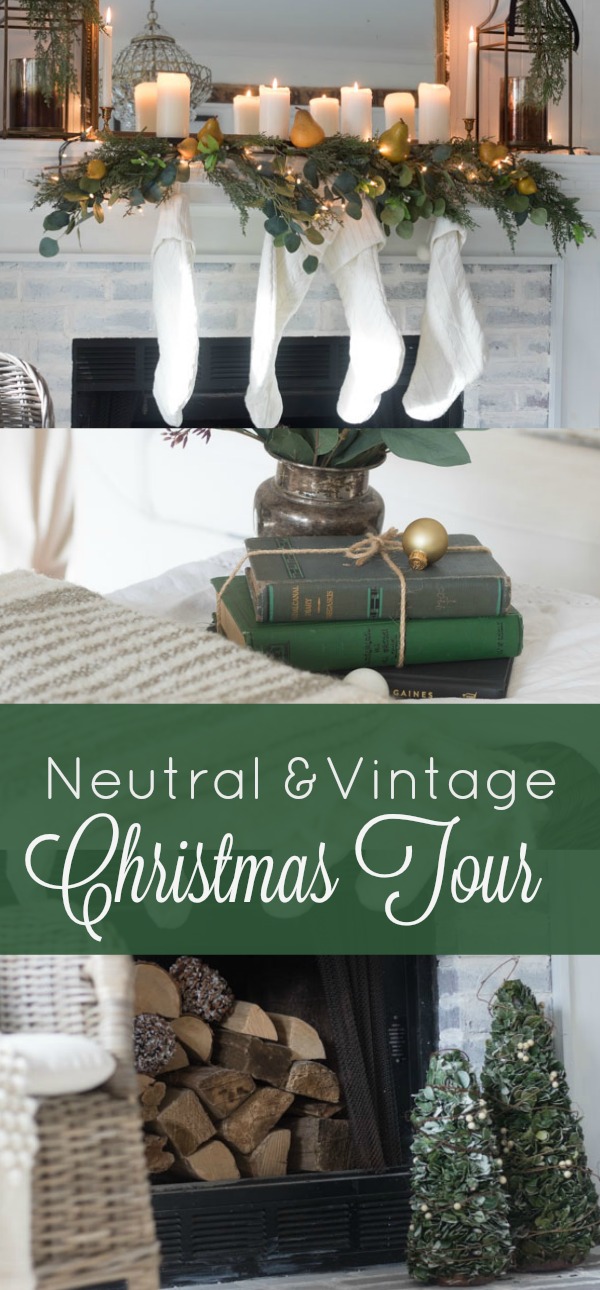 Be sure to enter the GIVEAWAY for a $500 Kirklands Gift card!
Be sure to stop by all the other beautiful tours this week!
Mon., Nov. 13:
Tues., Nov. 14:
Weds., Nov. 15:
Thurs., Nov. 16:
Fri., Nov. 17:
(Visited 734 times, 1 visits today)