I can honestly say one of my favorite aspects to design is selecting paint colors. Though I am a neutral girl I truly love the process of selecting colors and painting. It can be just selecting the perfect white, a moody charcoal, or even admiring rich colors for future projects. I can't say I think a bright pink or green would look so great in my European farmhouse home, but I could definitely admire them for a future project or even to inspire someone here that may have a traditional home that needs a little fresh up-to-date style. Trending currently in design is a style called grand millennial AKA "grandma got style", and current shows like, "Homework" on the fabulous Magnolia Network are showcasing rich architecture with bold colors that were once popular in the Victorian era. I mean I'm kind of loving it even with my neutral lovin' heart.
Here are a few images that inspired me and some trending colors that I see being selected from your swatch wall next time you are at your local Benjamin Moore. This all started when I stopped in last week to select paint for our she-shed that we have been working like sloths on. I picked the great color and can't wait to show you the progress photo soon.
#1 Smokey Rich Blue shades– this bathroom makeover from @kismet_house is superb! I'm pretty sure my jaw hit the floor when I was scrolling IG last week. It reminds me a lot of Debonair the color I used in my son's room from Sherwin William but maybe a tad bit more gray.
I picked up Dusty Cornflower from Benjamin Moore as colors tow watch for, and it is such a striking color!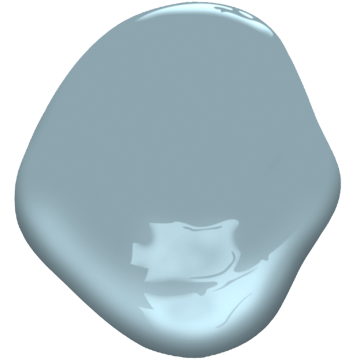 #2 is moss green! Green has been hot for a while now and I don't see it going anywhere. It's a great way to add color when you do love neutrals and earth tones. This one in particular catches my eye every time I see it! It's so chic with the all white and wood tones.
Some of my favorite green's from my stop at the Benjamin Moore store this weekend are: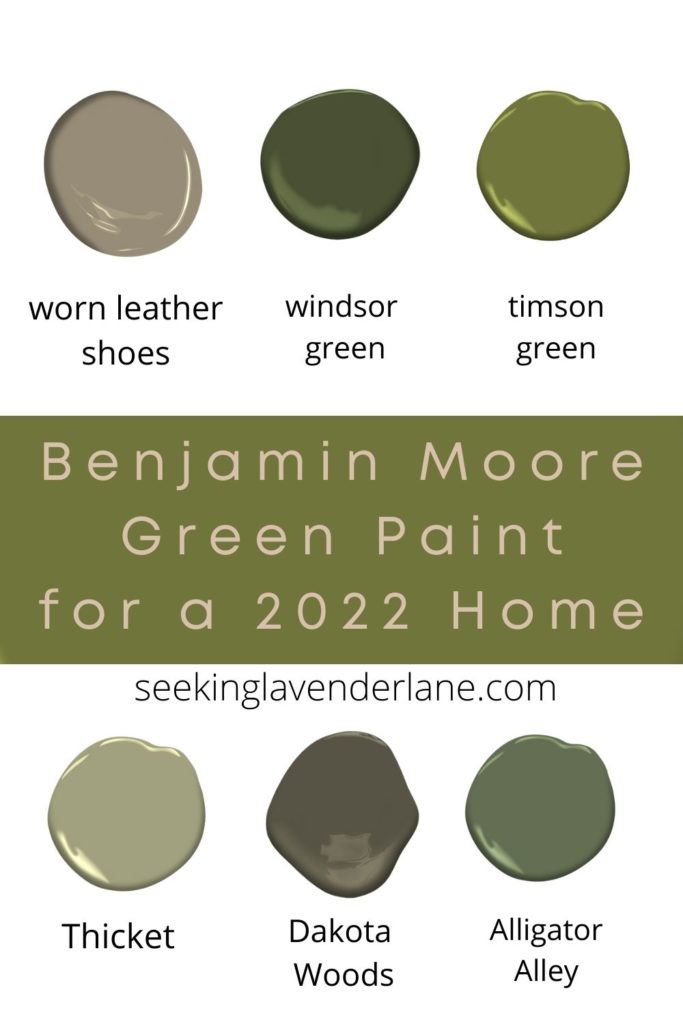 Alligator Alley is such a gorgeous rich apple green!
#3 Muddy colors! Greige, taupe, and brown are the perfect way to add warmth and drama to a neutral home. I grabbed quite a few beautiful samples and….I picked the perfect shade for inside our she-shed Durango by Benjamin Moore.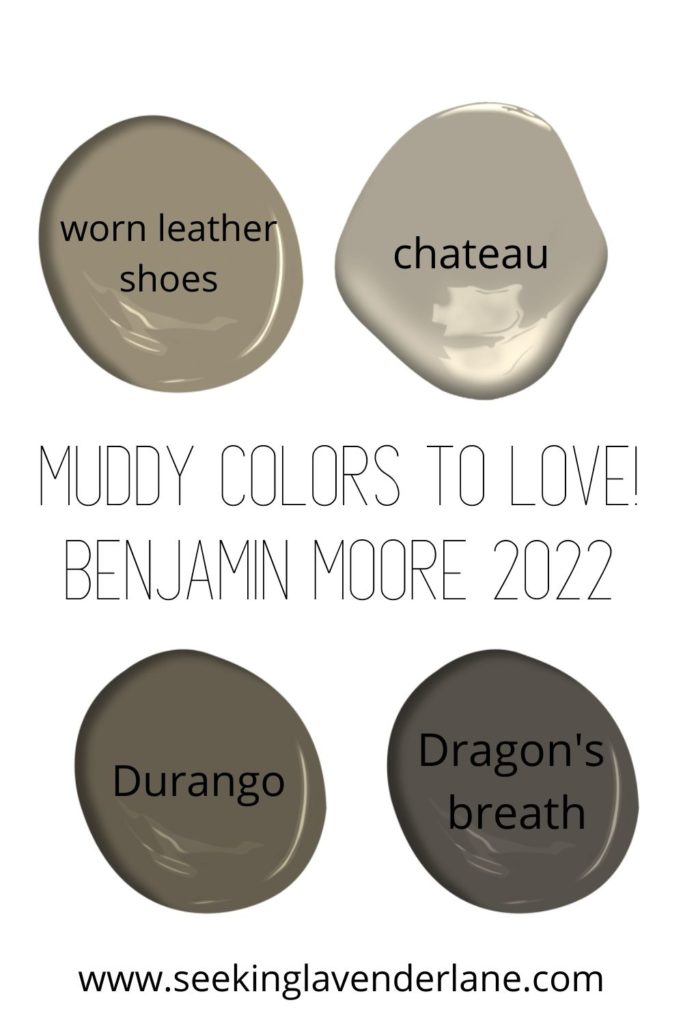 Last you may be surprised by this next trending shade I saw a lot of that really surprised me and made look around my house a few times for just maybe a room I can paint in one of these shades....BERRY!!!! I mean the perfect sorbet color, English rose, and yes…that early 2000's re-imagined burgundy. Here's a room that always inspires me and the 3 colors I could not stop staring at in the swatch aisle.
Left to right: Cascabel Chile, Raspberry Glace, Tea Room
I hope these colors inspire you and make you think of your home a little different as we end 2021 and start 2022. Colors and paint can be the easiest way to give your home a "trendy" makeover since its' mostly affordable and can be fun to paint a room as a weekend project and watch it completely transform.
Please Pin and Save for later!!!!