Potting Shed: Shed Makeover
Does anyone else obsess over potting sheds? I think they are the most adorable rooms, and I know the day I land a green thumb and don't have small children anymore, I will officially have one! And if not, I'll just get myself a she shed. So, since the day has not arrived I did a mini Shed Makeover on my super ugly shed…and I'd like to call in my "potting shed" It looks like one, but what you'll find inside is a yucky small storage shed filled with a lawn mower, yard equipment, and anything else my hubby stores in there. So, pretend with me…and Let me share a view of the outside of my adorable Potting Shed.
This post contains affiliate links for your convenience!
BEFORE
Of course, no makeover is complete with a really horrible before photo!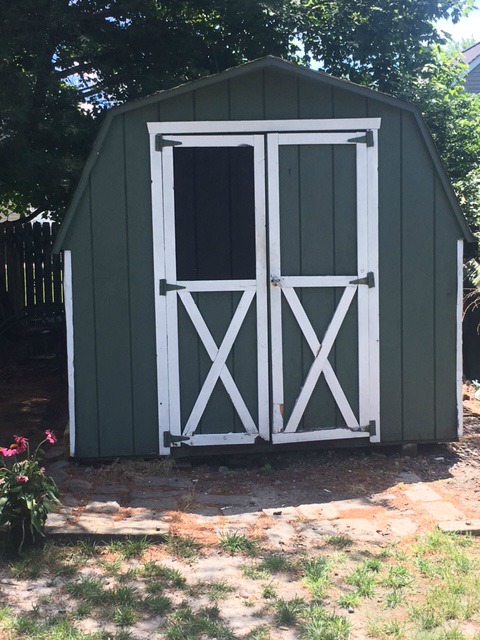 What Does a Good Potting Shed have to have?
-Potting Materials
-An Adorable Exterior
-Windows
-Lots of Flowers
-Tons of Charm
Alright, well I accomplished all of these, except for the Potting Materials (unless you count some terracotta pots hanging around).
So, the worst part about our shed not only is it small and honestly it's falling a part (we just can't afford a new one), is the color! I mean sorry for those that love forest green, but the only place I like to see that color is on my plants (and you know that doesn't last long around here lol)
So, the biggest change I made, was adding some paint to the exterior! I looked up some shed paint colours and honestly I had to go with my all time favorite color- Benjamin Moore Simply White. You the hubs warned me about it getting dirty (story of my life when I want something white in my house), but it turned out exactly how I wanted it!
Here's the thing, I know my backyard shed is falling a part, and I know I need a new one, but since that wasn't the option then at least paint can solve the problem by making it cute for the time being. It took me to coats of paint (not terrible since I was going from dark green to white), and then I added a few cute accessories and that's it!
Here's my new pretend "potting shed"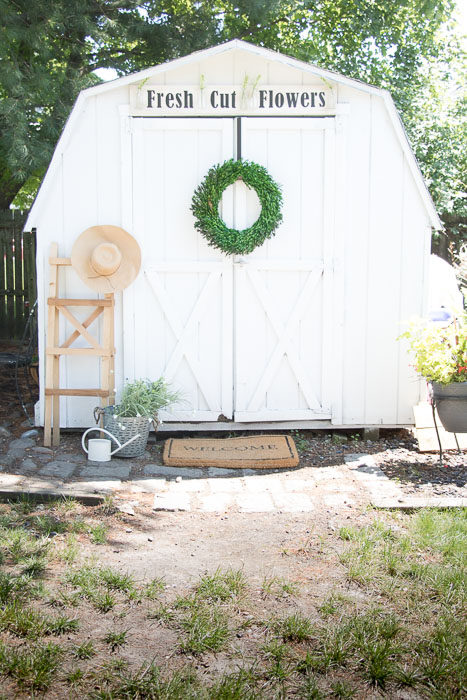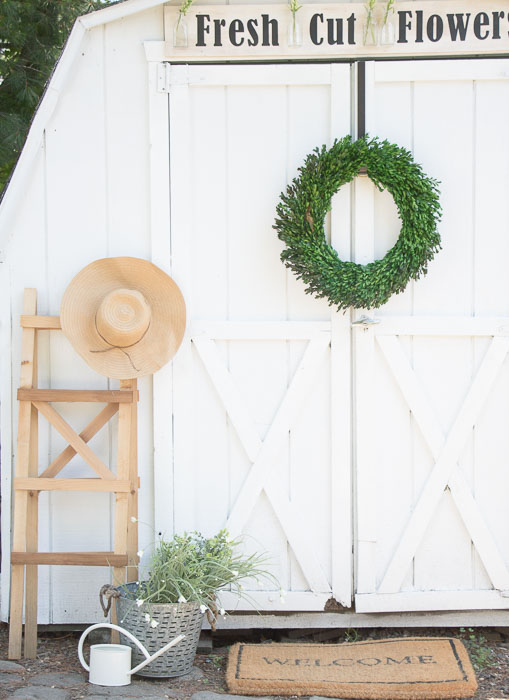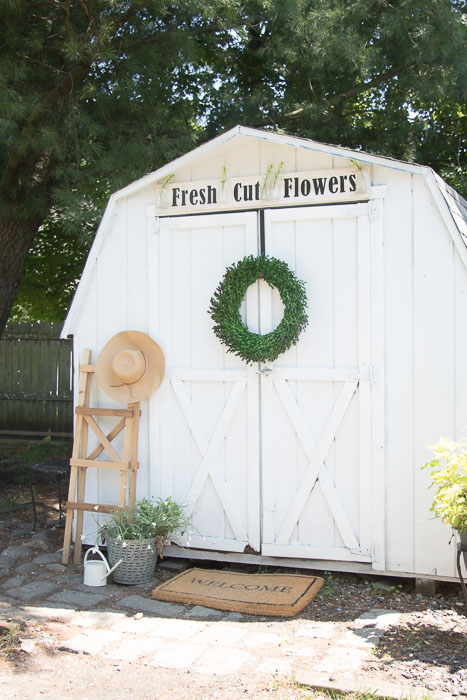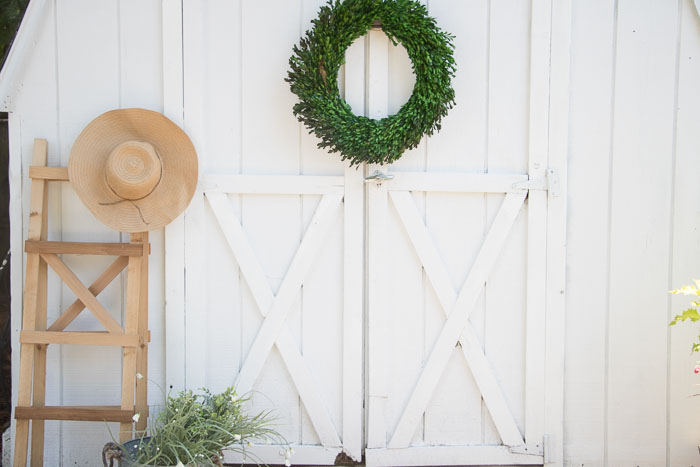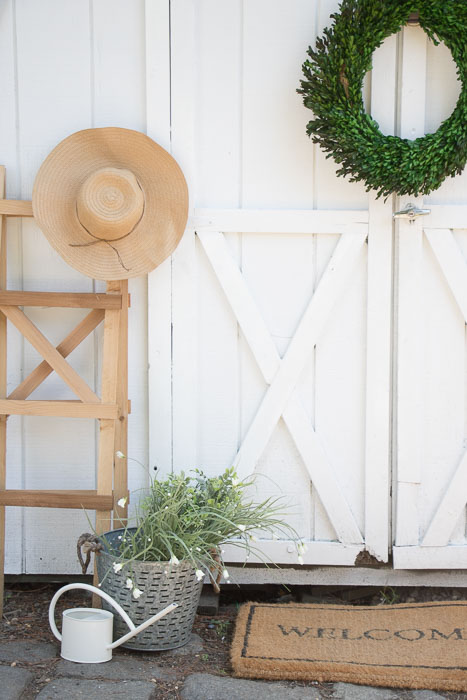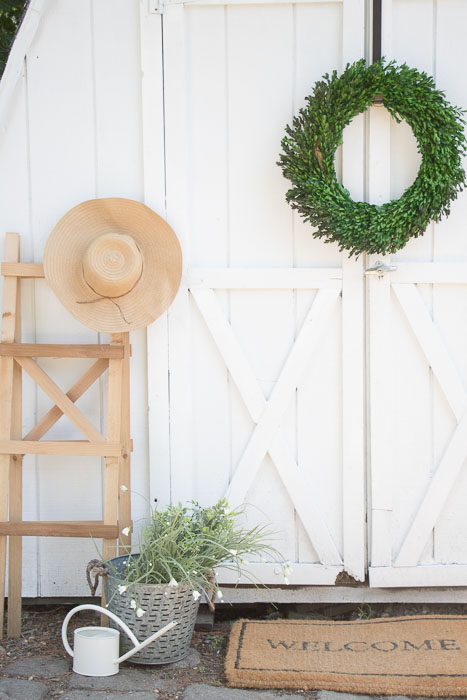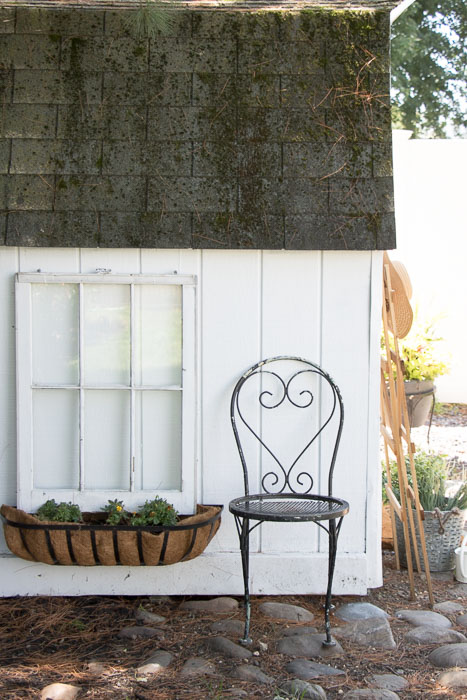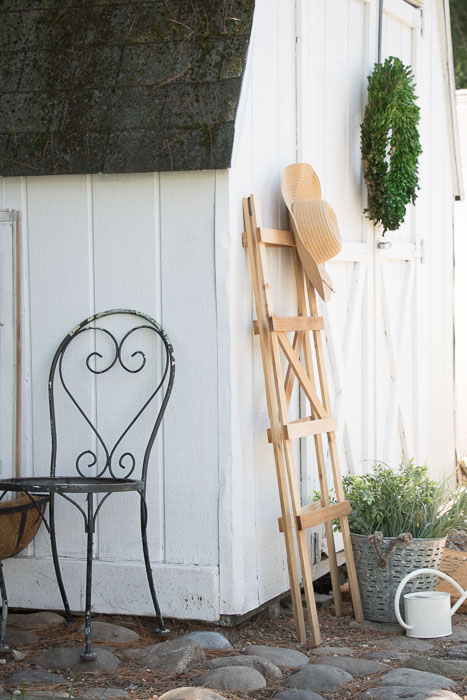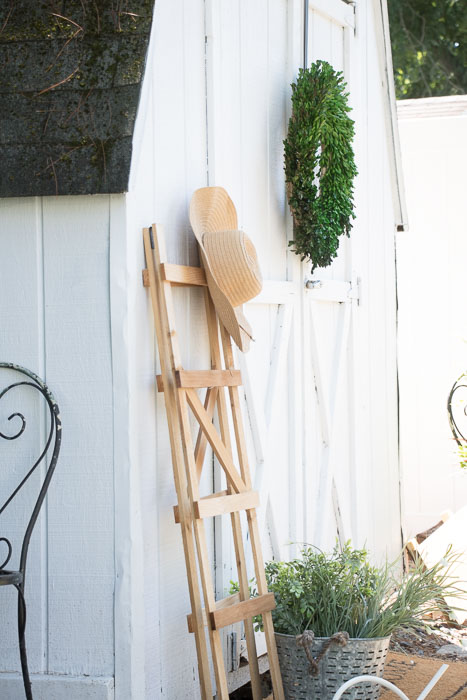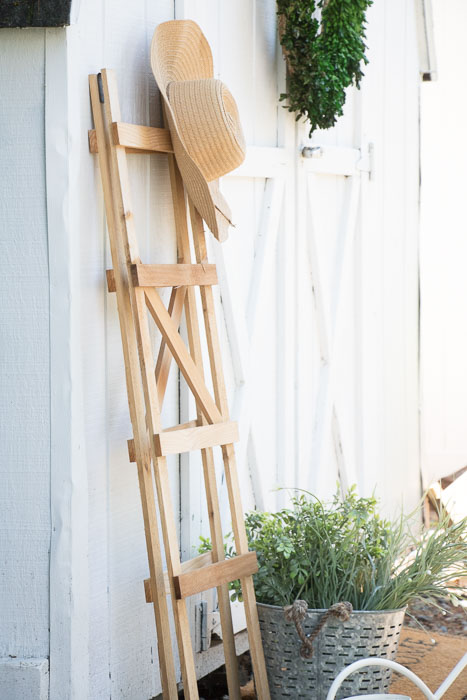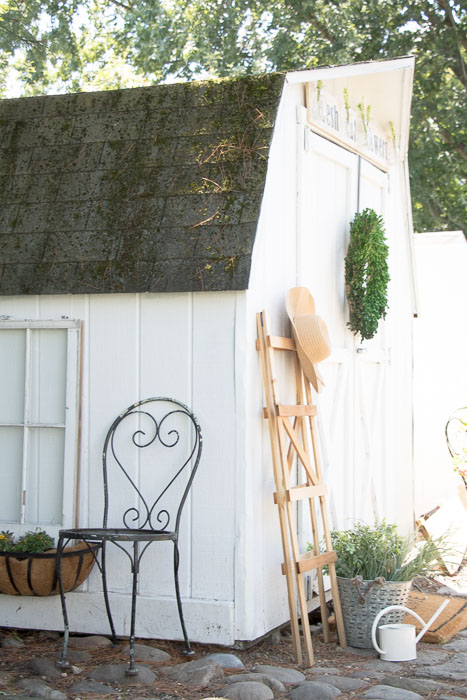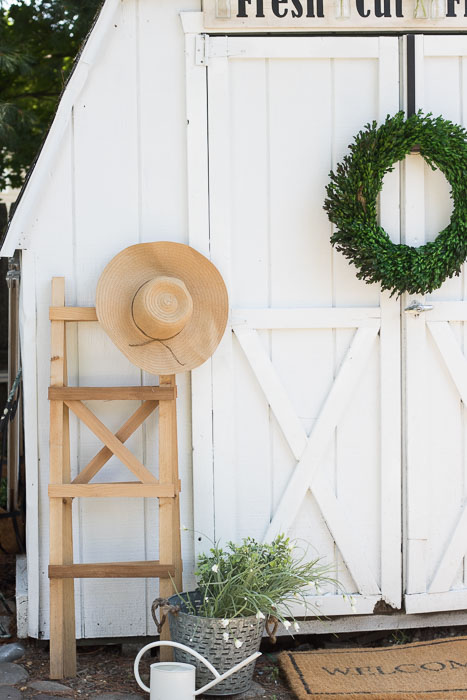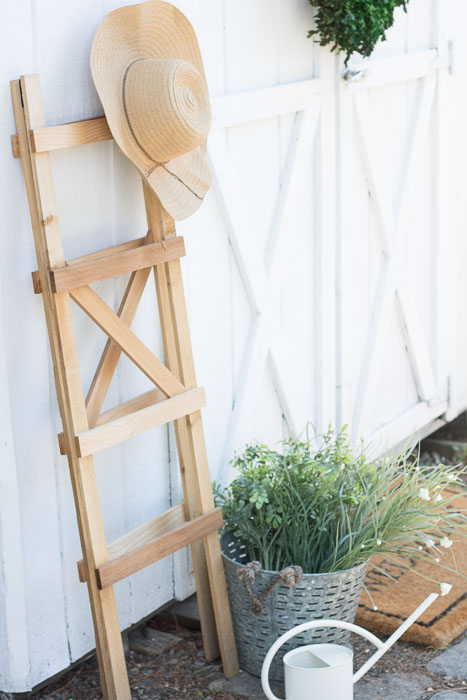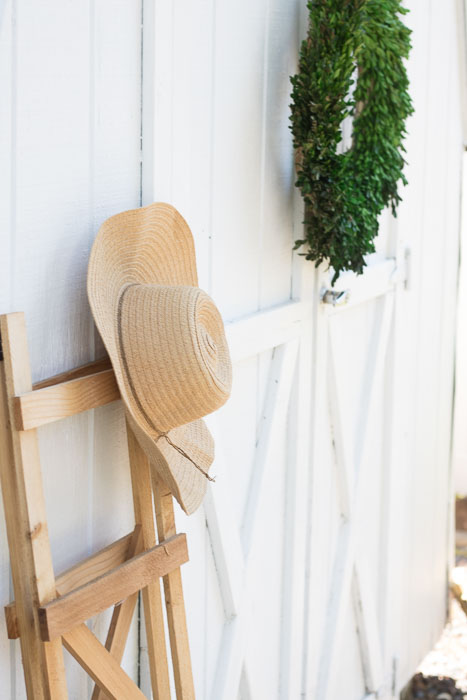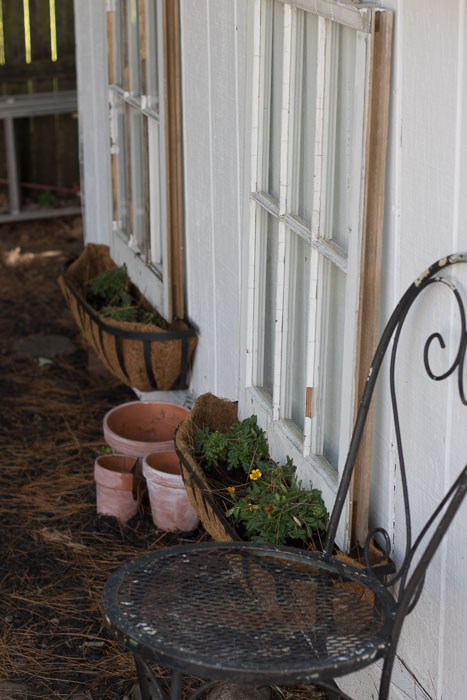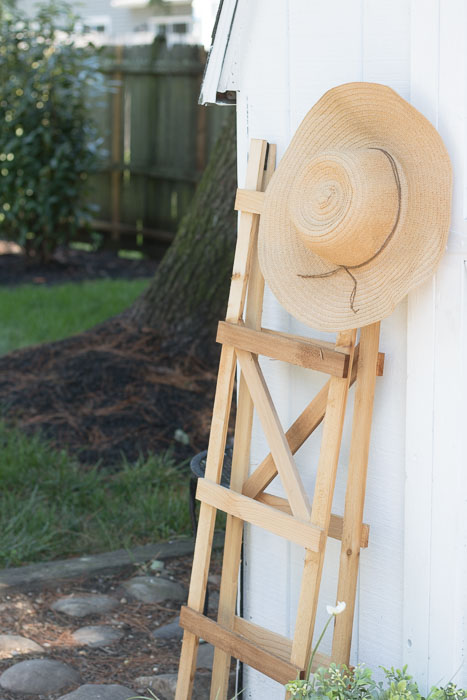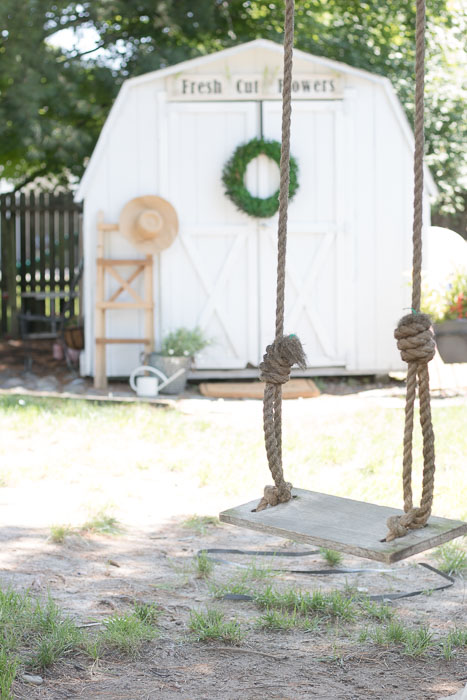 I hope this gives you guys some hope on your hopeless shed. Sometimes just adding a little paint and a few cute accessories make for an entirely new look. For now, I can pretend the inside is bright cheery and has an amazing endless supply of terracotta pots and the rest of my yard wasn't surrounded by failing grass and flowers that are already dead halfway through summer.
Shop the Post

Sharing is Caring

PLEASE STAY A WHILE: More Outdoor Projects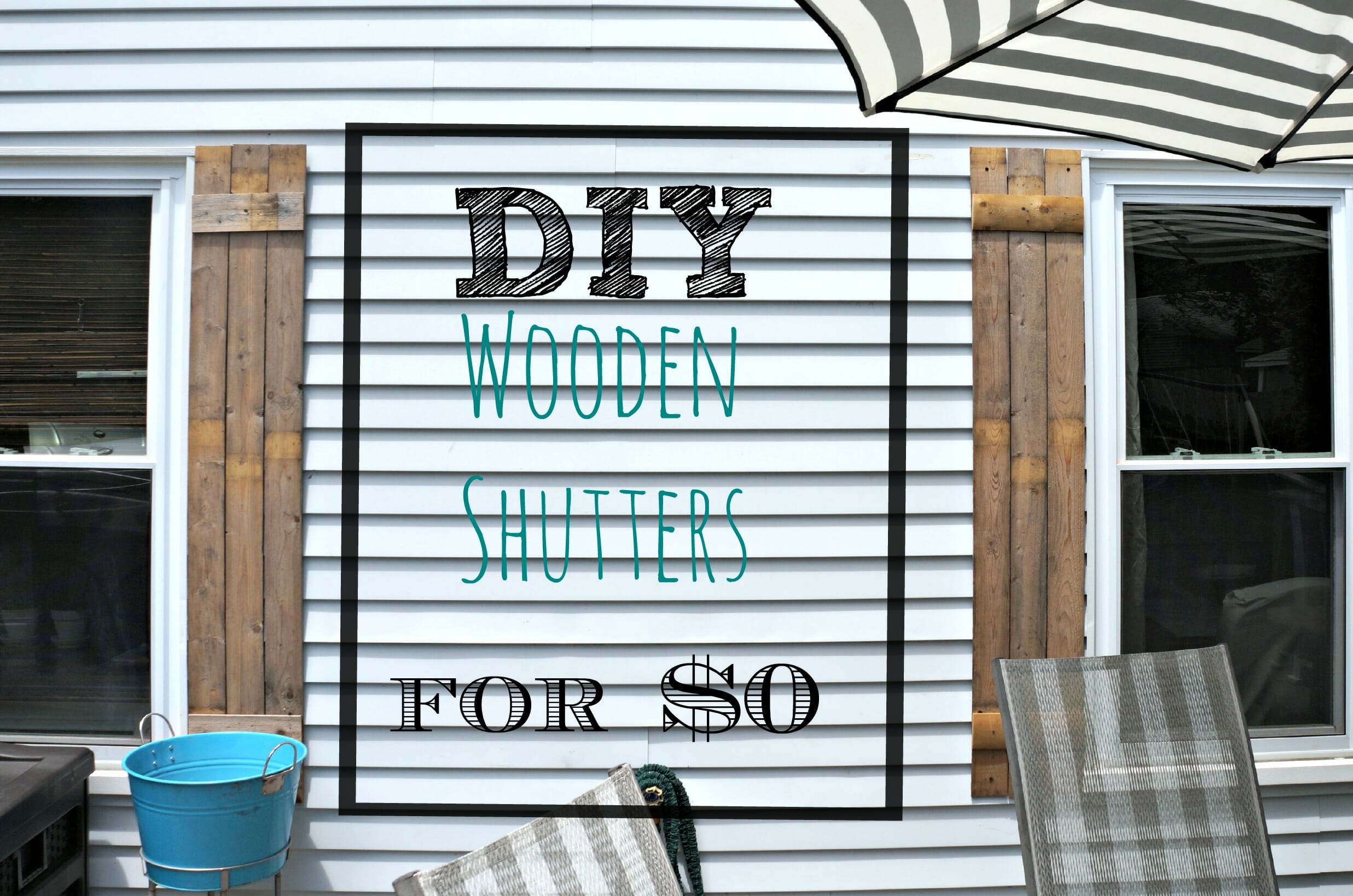 (Visited 2,878 times, 1 visits today)