Top 10 Prettiest Wallpaper Rooms
When it comes to design, today we tend to get riskier with our choices, whether it's a planked wall, crazy DIY table, bold cement tiles, or an accent wall that grabs your attention. All of these are risky design moves, and as designers we are intrigued by all of these bold new ways to add interest and style to our homes. What's another way to add personality and bold style is with what we once thought was only found in your grandmothers back bedroom, is now taking the role in fashion forward style. It's Wallpaper! The hardest part to getting started with wallpaper, especially if you're not a designer…is deciding if the style you're choosing…is it cool or is it not. Also, where should it go, how much should you have of it, and deciding on going bold or simple. Well, I've got the Top 10 Prettiest Wallpaper rooms, that should inspire and get your heart pumping for wallpaper. These may not all be right for your home and style, but they definitely will get your eww about Wallpaper to an oww!!! I guarantee Wallpaper will be the biggest trend in 2018 and I think it's here to stay for a while.
This post contains affiliate links for your convenience. I make a small commission from your purchase with no added cost to your product.
Pretty Florals and pastel colors are a perfect style when selecting wallpaper for a bedroom, especially a child's room. It's already playful and whimsical style will set the entire room for the perfect girly vibe.
An all neutral powder room can have a quirky style with some pretty wallpaper with pops of color.
Thinking to not go with an all neutral Kitchen? Adding a wallpaper backsplash and accent wall will bring excitement to your space.
This black and white dreamy floral wallpaper adds just the right personality to this space, can you even imagine it without it, now that you've seen it's gorgeousness?
This chic and vintage space, shows how "grandma's" wallpaper got a makeover with style but still with timeless a timeless look.
Just love anything with birds and florals for a bathroom. This black and white wallpaper is another good example of how it adds so much style to a space.
Just love this unique style wallpaper to the entryway, how coastal and vintage does this feel?
Ever thought about starting small and adding pretty paper to a closet? This paper made a small closet a beautiful nook with surprise.
Oh this looks familiar! This is where I added my own floral "vintage" style to my master bedroom. This paper is even prettier in person.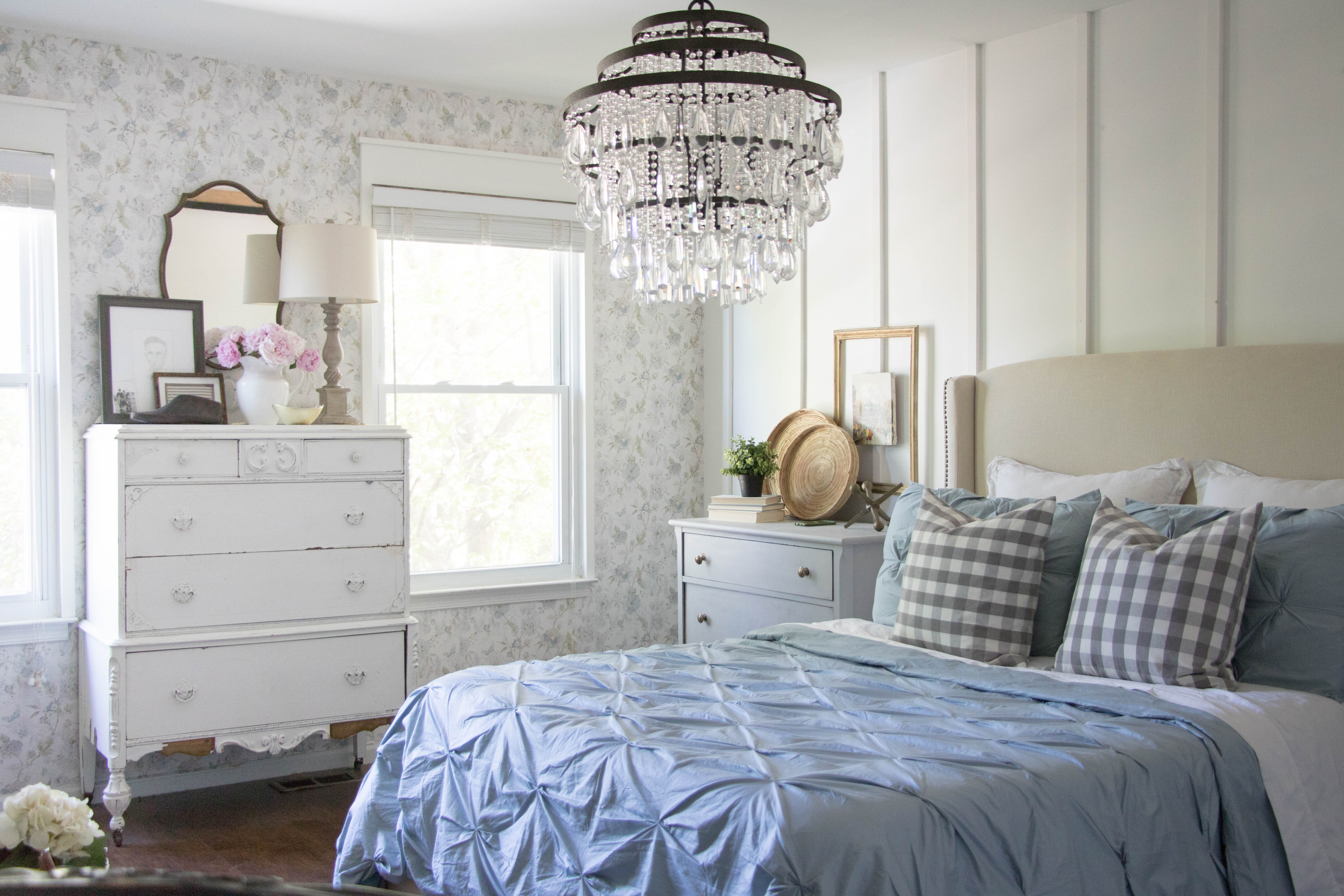 This photo of wallpaper is beyond bold and beyond risky….but boy did this risky style pay off!

My Wallpaper Picks to Get You Started
(CLICK IMAGE FOR LINK)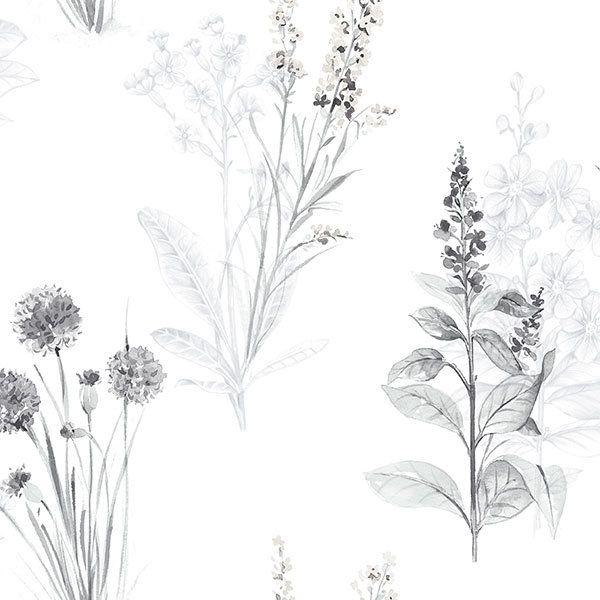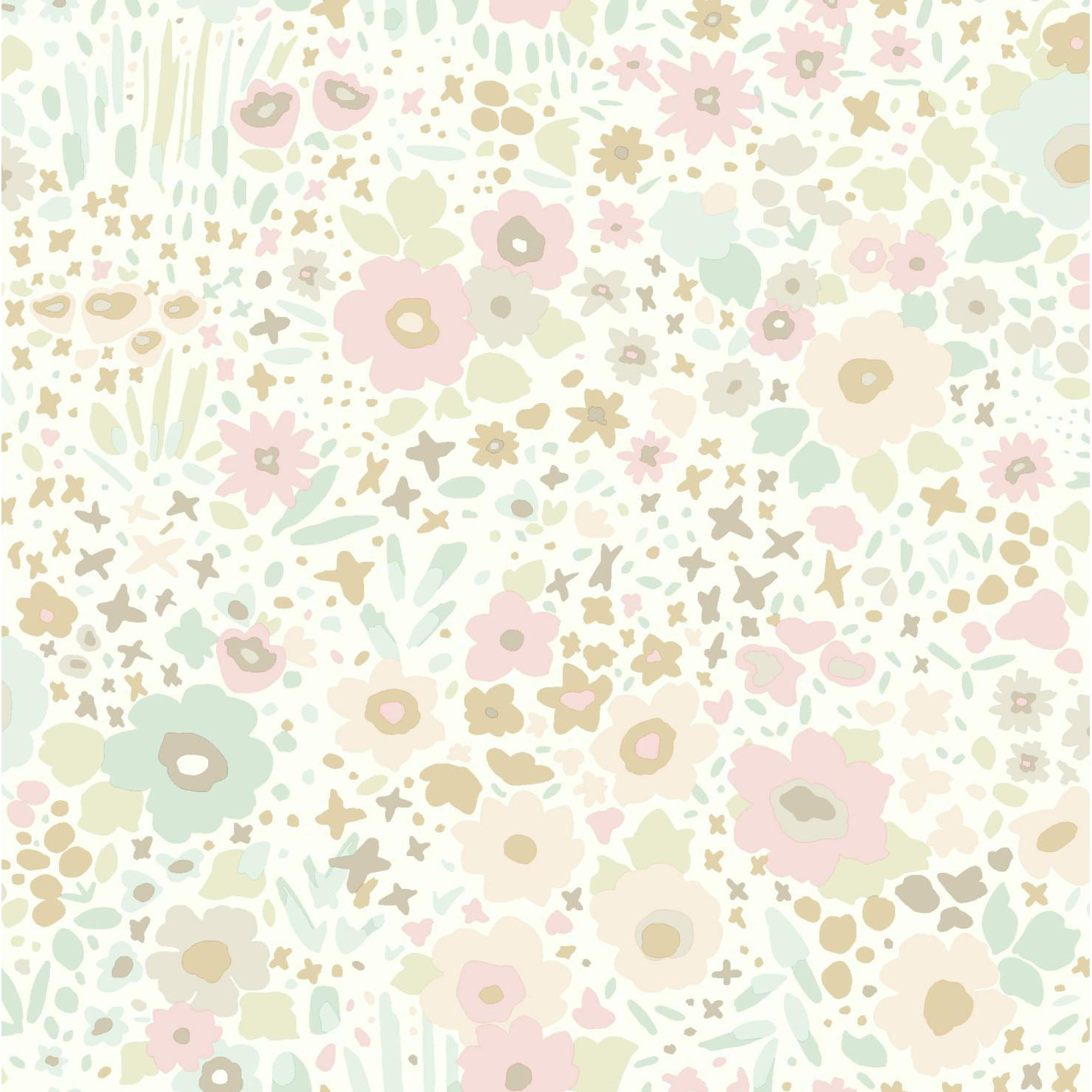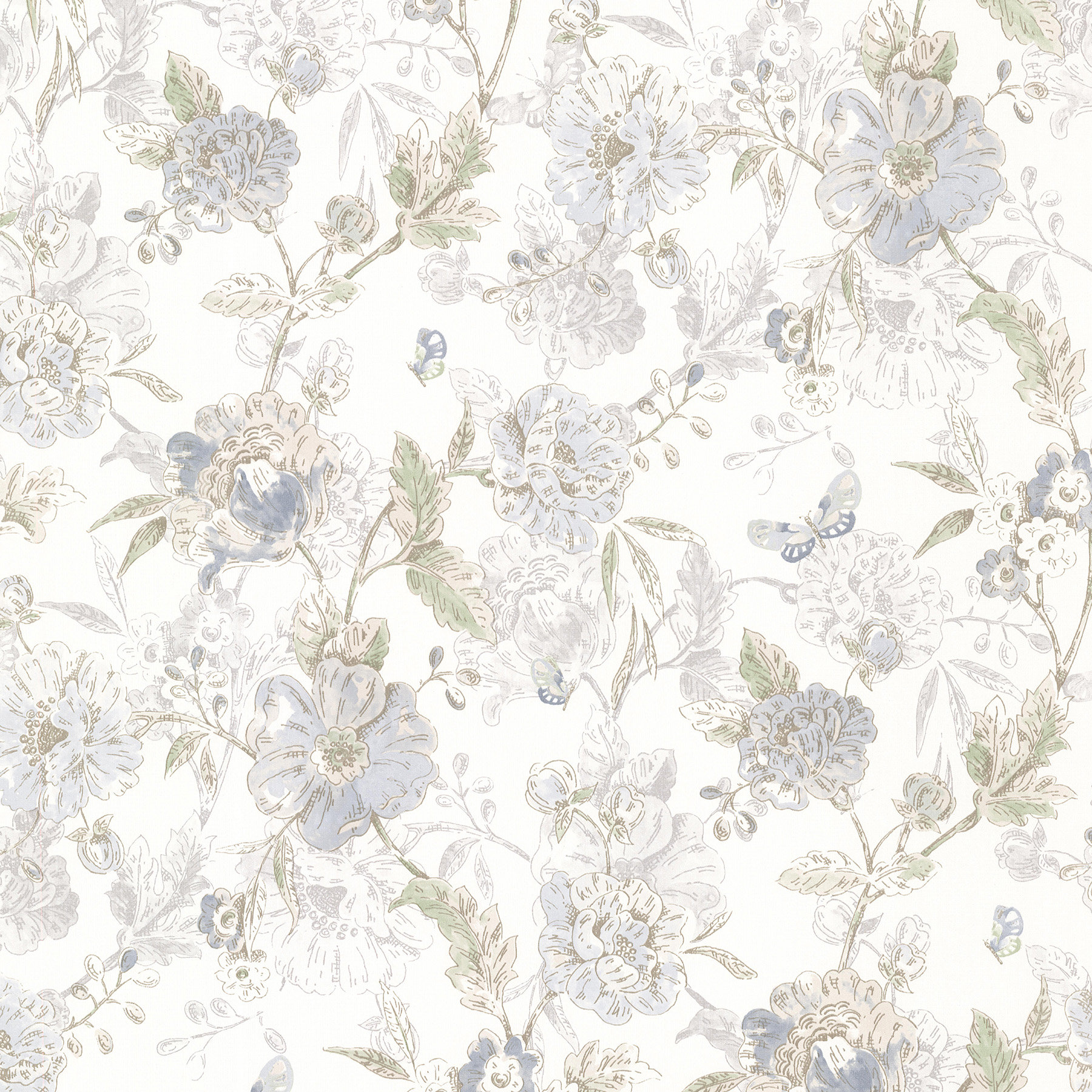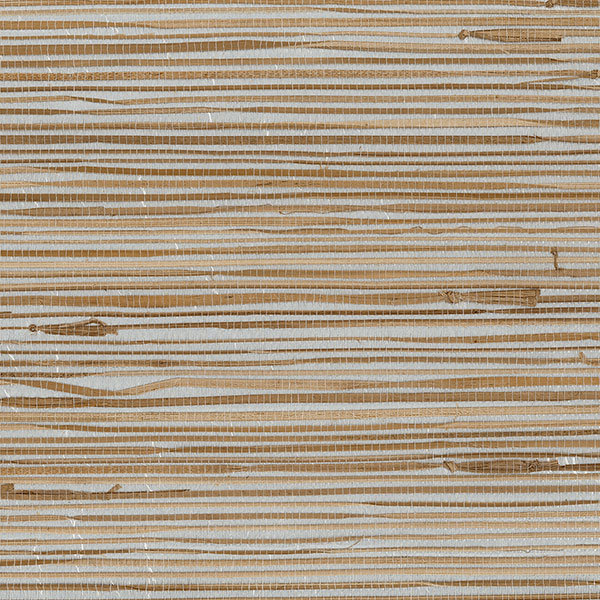 k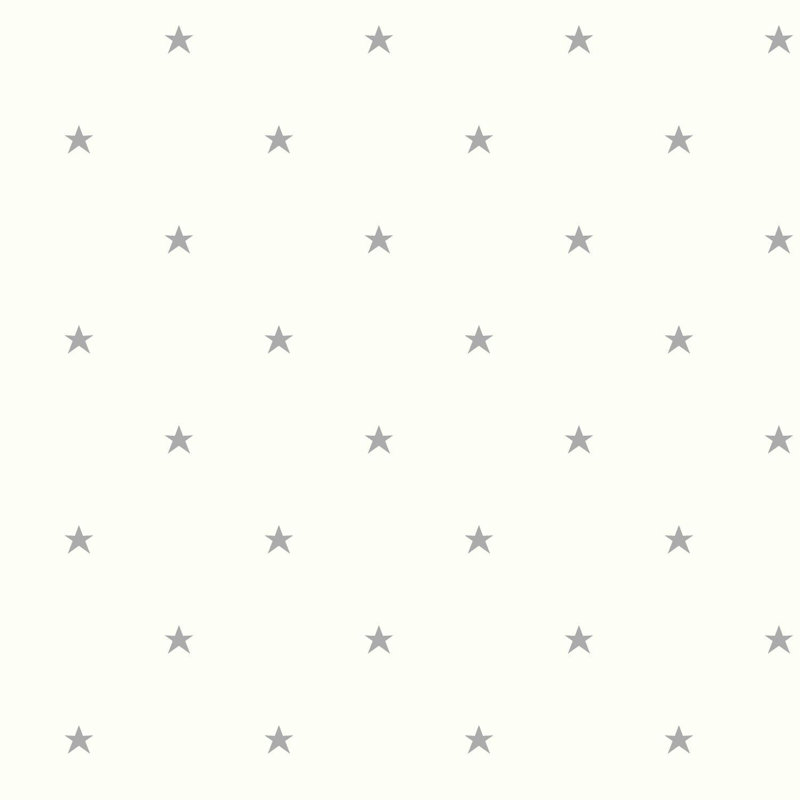 j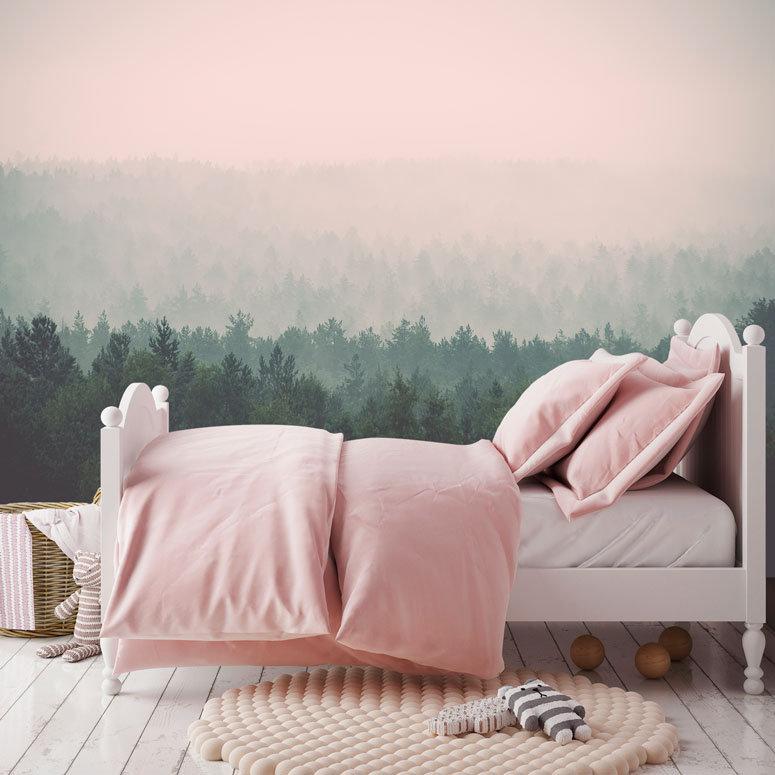 j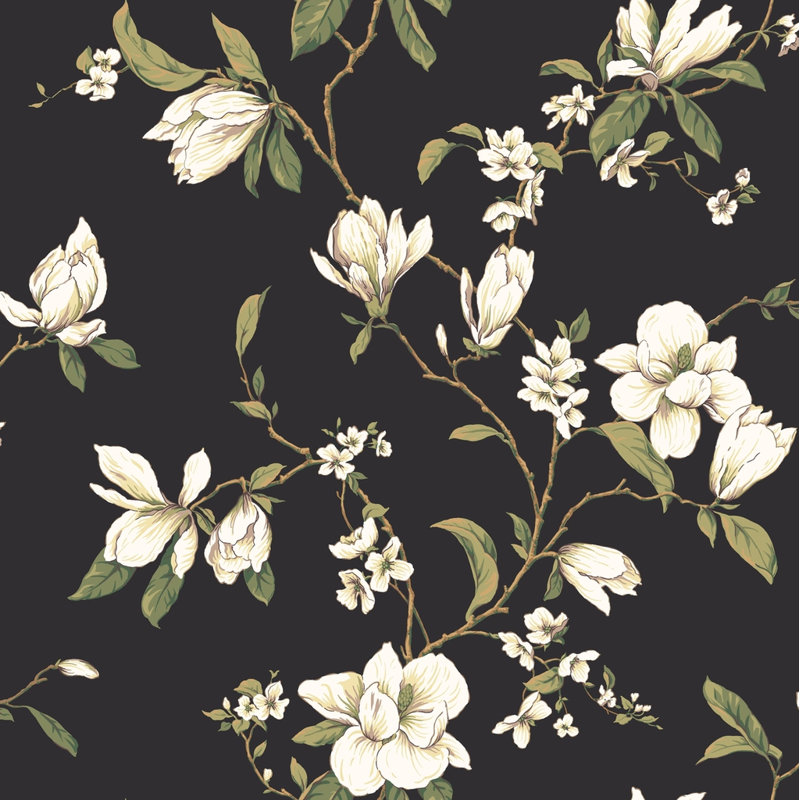 j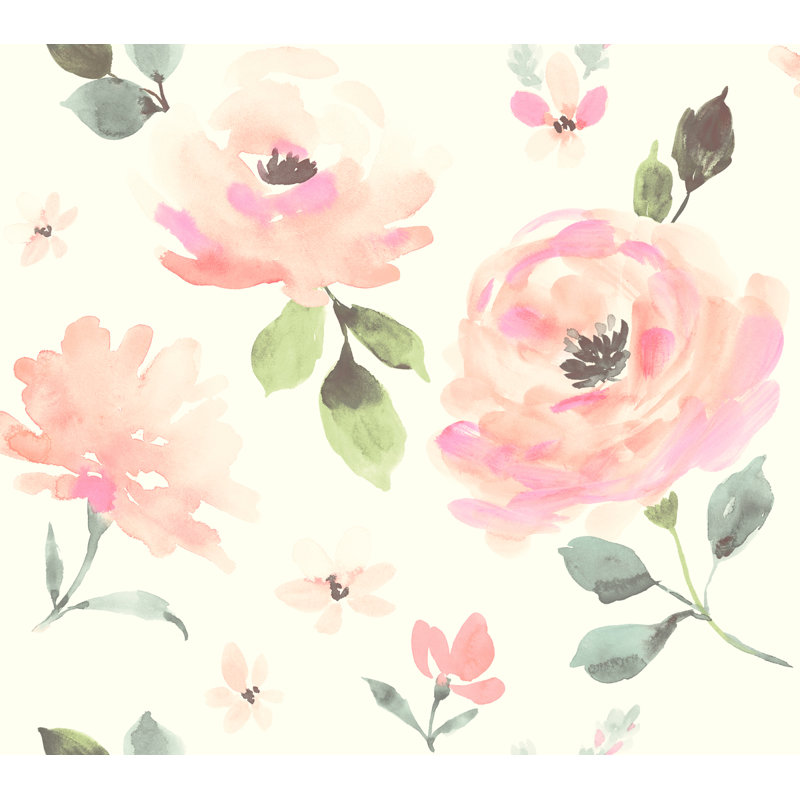 More Wallpaper Makeovers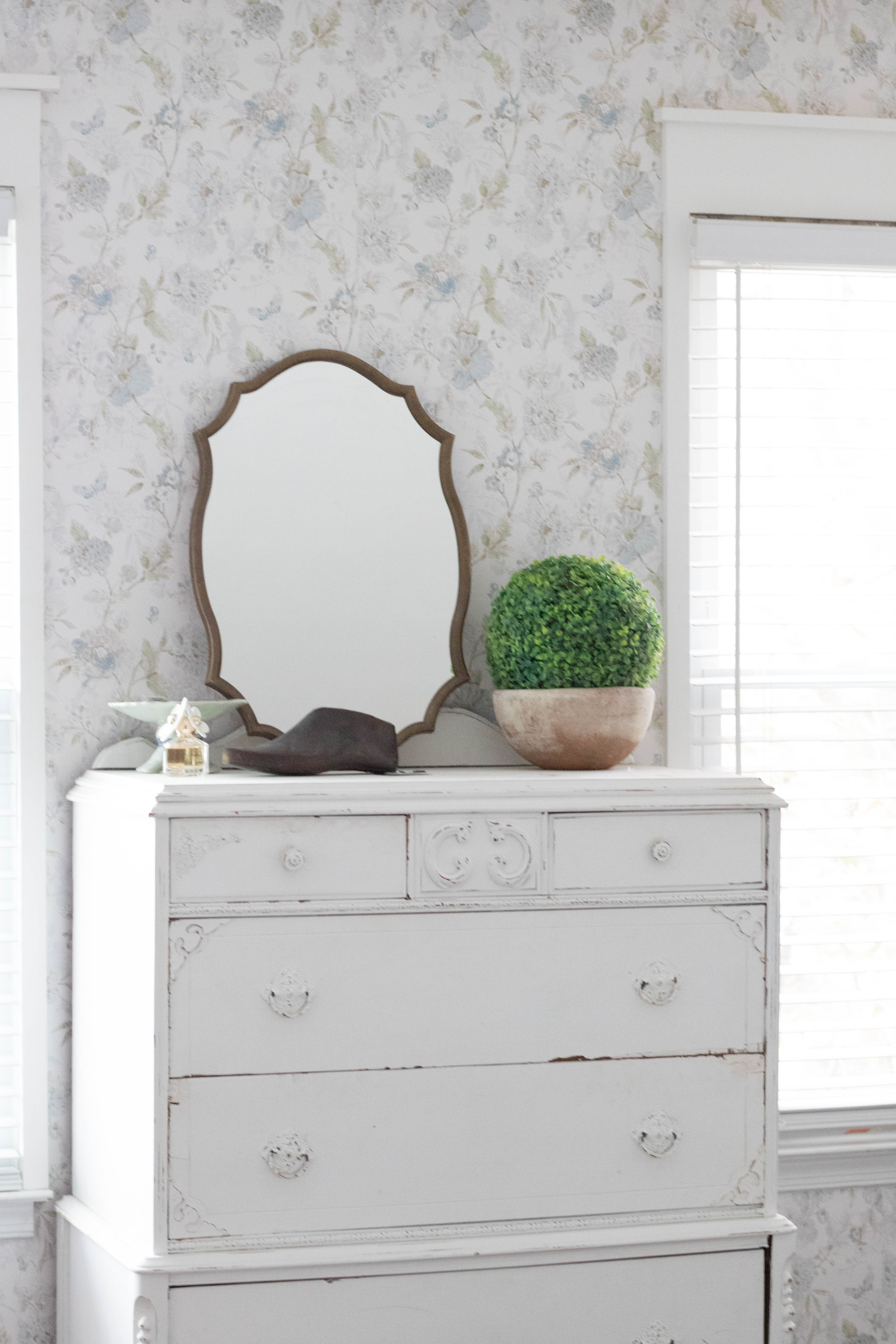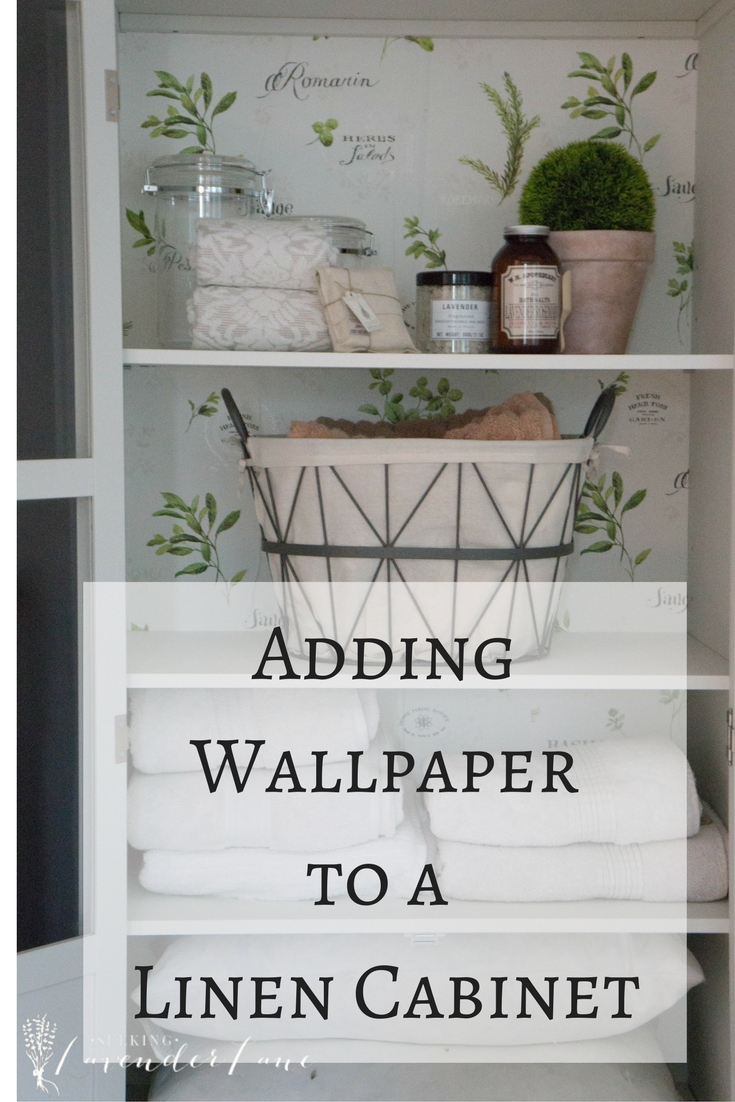 Adding Wallpaper to a Linen Cabinet
(Visited 4,868 times, 5 visits today)