RV Living: Modern Furniture for your RV
Well, she delivered today! We officially have our RV on our new property and we are so excited to dive in and start the design process. I can't believe we are actually jumping into RV living! I've got a few things to figure out still with design and now that it's delivered I think I can make some final decisions about it all. I'm still on the fence about the color selection…but I am leaning towards blush cabinets and accents of green, blush, black, gray, wood tones, and brass. I feel it will most definitely give the RV that retro/Modern feel. I have been on the hunt for furniture that will bring it all together with that modern mid-century look. As I said in my last post when we announced that we were buying and living in an RV for the Summer during our renovation on our new house, that I wanted to go for a totally different style that I am used to. I am loving the idea of creating a modern "cool space" for the RV. It also allows me to step outside my normal decorating style for a challenge. So, though I may not typically love the modern bohemian style for my home…I can totally appreciate the amazing clean lines and stunning shape to a modern mid-century style.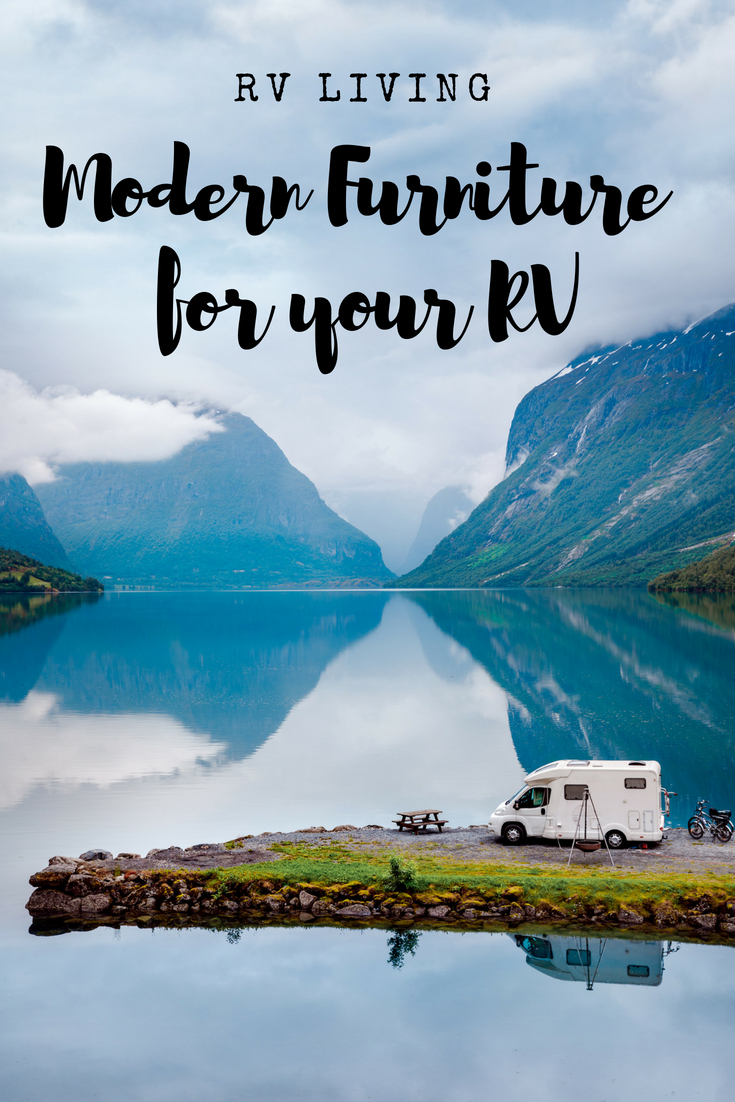 So as I was on the hunt for some furniture I teamed up with Joss and Main, one of my absolute favorite online shops and combined some of my favorite finds for the RV look. I think you will for sure see the look I am going for with some of these furniture choices. Also, if you are looking to do an RV makeover this summer hopefully this inspires you to get a little edgy with your camper style.
Well, I think what's most important is finding a great pull out sofa. Every RV needs one…but gosh the one that's currently in the space is hitting the curb this weekend. So, I wanted to find something that not only matched the style and color I was going for but also would be comfortable sleeping for the hubby and I as we decided to give the backroom to the kids and create a custom bunk and hang out room for them. We felt they needed that more than us and we just could not find an RV in our budget with the bunk room already. So, finding one that was stylish and comfortable was most definitely on the top of our list.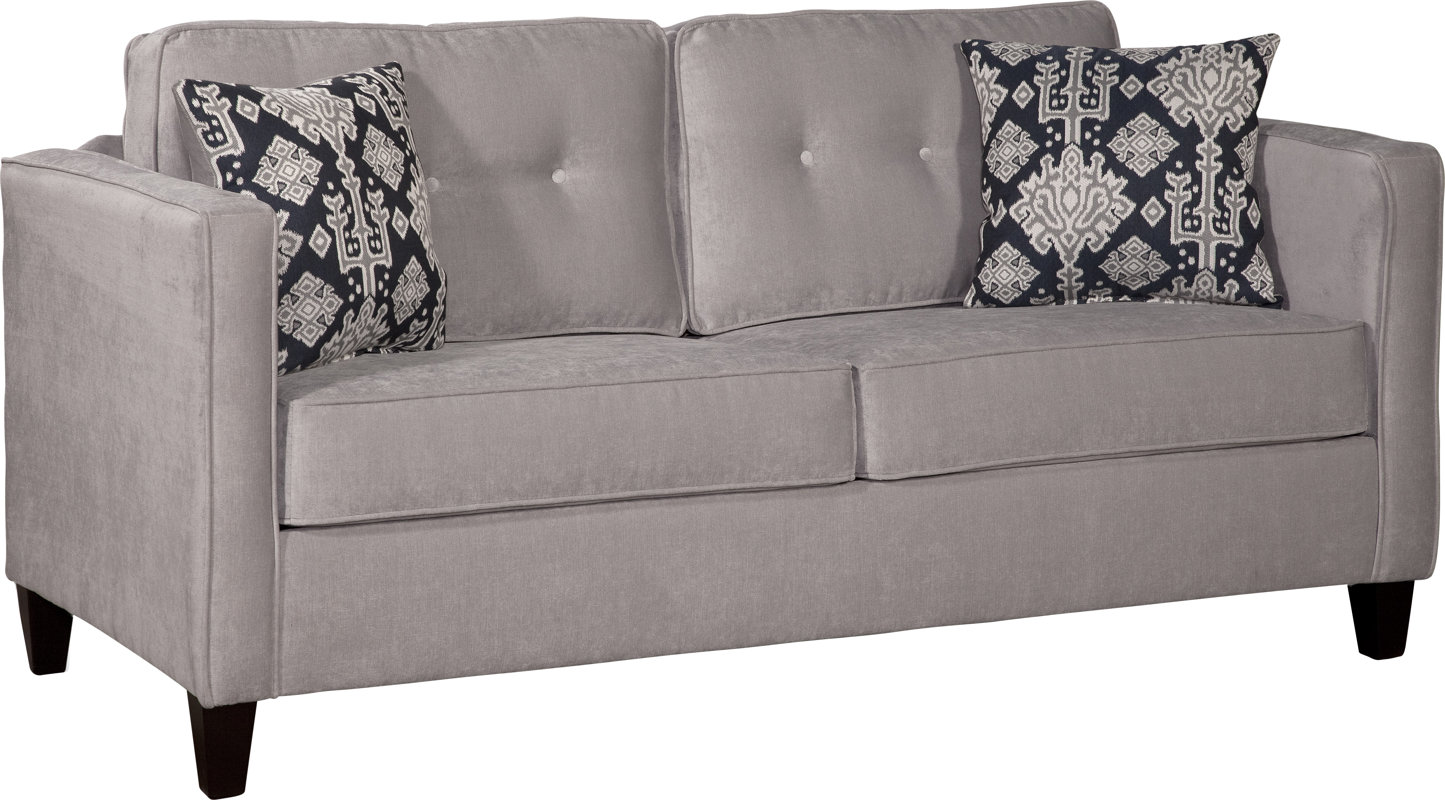 This may be the one we end up going with because it has a full pullout mattress and is super affordable with clean lines and will fit nicely in the space.
We plan to remove the built-in dinette as we want something "less RV" and we thought finding a great clean line table and adding some chairs to it will make for great style in the kitchen.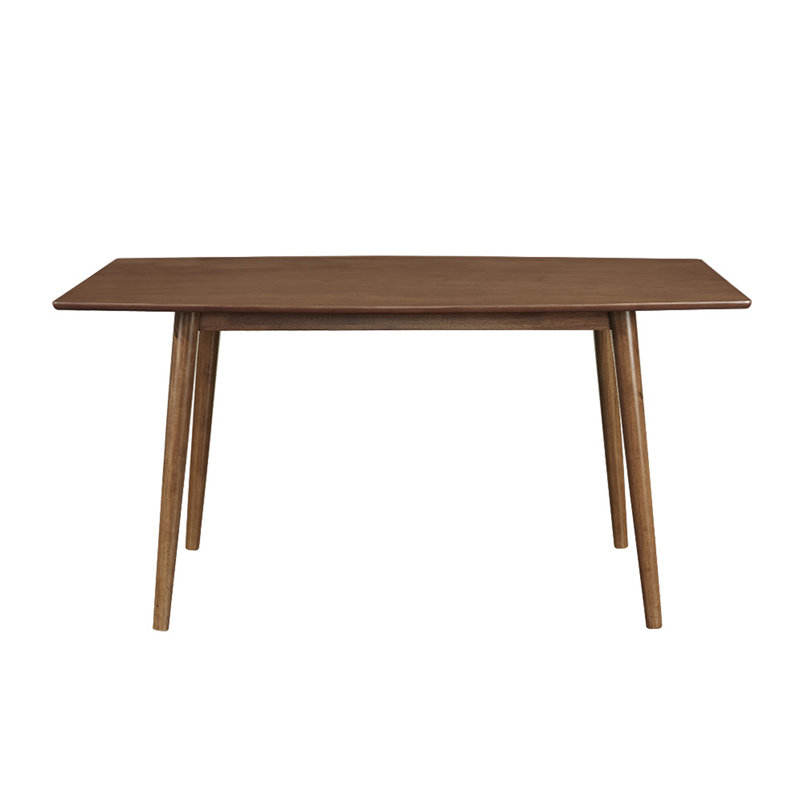 I am leaning towards the Weller-Mid because of the shape and clean lines. Definitely, do not want to go bulky in the RV and I think this would pair nicely with any of the chair options. We may only do two chairs in the RV to keep for more space and then create an outdoor dining area for us to sit outside and eat most of our meals since we will only be in the RV during the summer months. Definitely be getting a canopy to keep out the bugs while we eat outside all summer.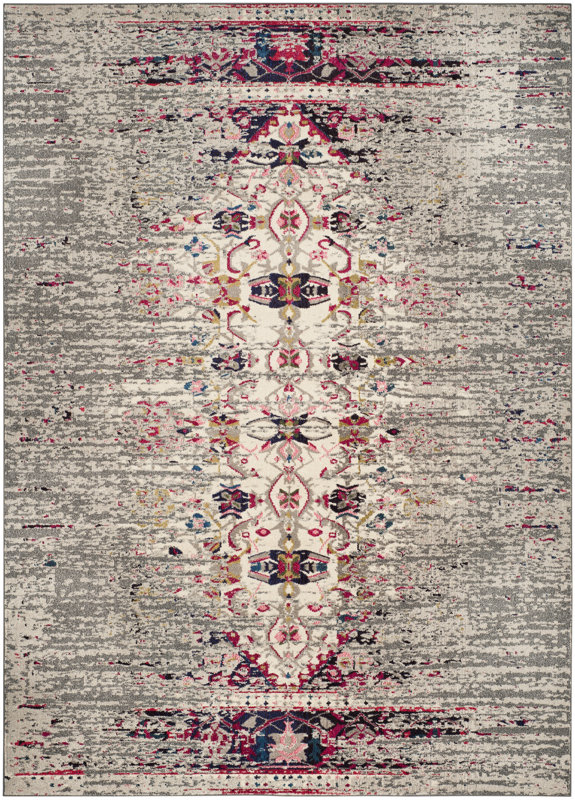 An area rug is going to be really important in the space since it's going to bring all the colors and textures together. It also is going to bring tons of personality to the space. We just love this Newburyport Pink area rug because it brings together the gray of the sofa but the pink of the cabinets.
See below more favorites from Joss and Main's website as they have so many great styles that will match this retro-midcentury look that I am going for in the RV! I also can't wait to shop their site for my new home as they have so many beautiful pieces for that French farmhouse look that you all know I love.
(Visited 657 times, 1 visits today)