This post is a round up the Top 10 European Farmhouse exteriors! You may ask what is European Farmhouse? Well, its a great combination of old world charm and architecture that you would find in the countryside of European countries.
With spring approaching all the outdoor projects are on my brain. I love getting back to yard work and planning for green days again. Sometimes my mind could wonder too much and I start thinking how I would love to add some stone siding and maybe copper gutters to bring our modern farmhouse exterior to a little more Old world charm. I don't see that happening anytime soon, but I thought what a fun post to round up the top 10 European farmhouse exteriors to inspire not only European aesthetic in the interior but also the exterior too.
I shared all about how to achieve authentic farmhouse in a previous blog post.
#1 The Modern English Cottage
Starting with this beauty that embodies European Farmhouse charm with it's German schmear facade, arched doors ways, and sloped roofline. Not to mention the charcoal painted trim is the perfect contrast.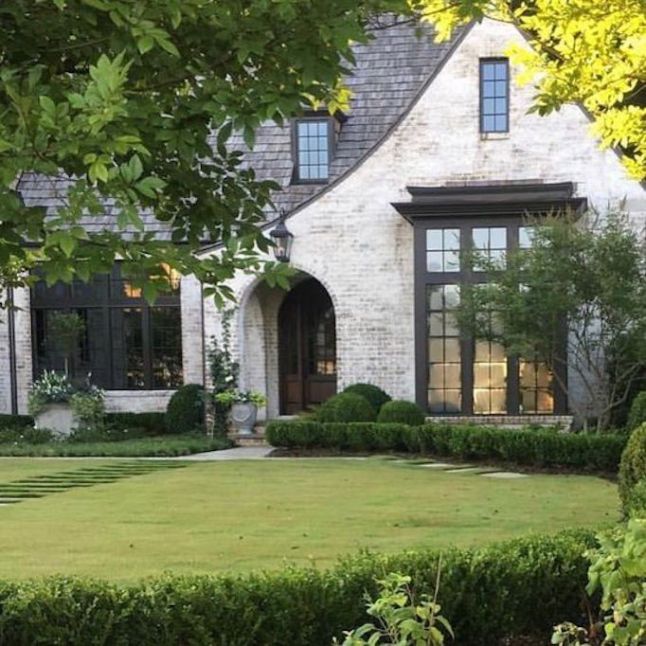 #2 Dutch Colonial
This stunning updated dutch colonial has all the roof line angles that bring that "special" factor and the cedar roof with copper gutters is certainly the way to bring European flair.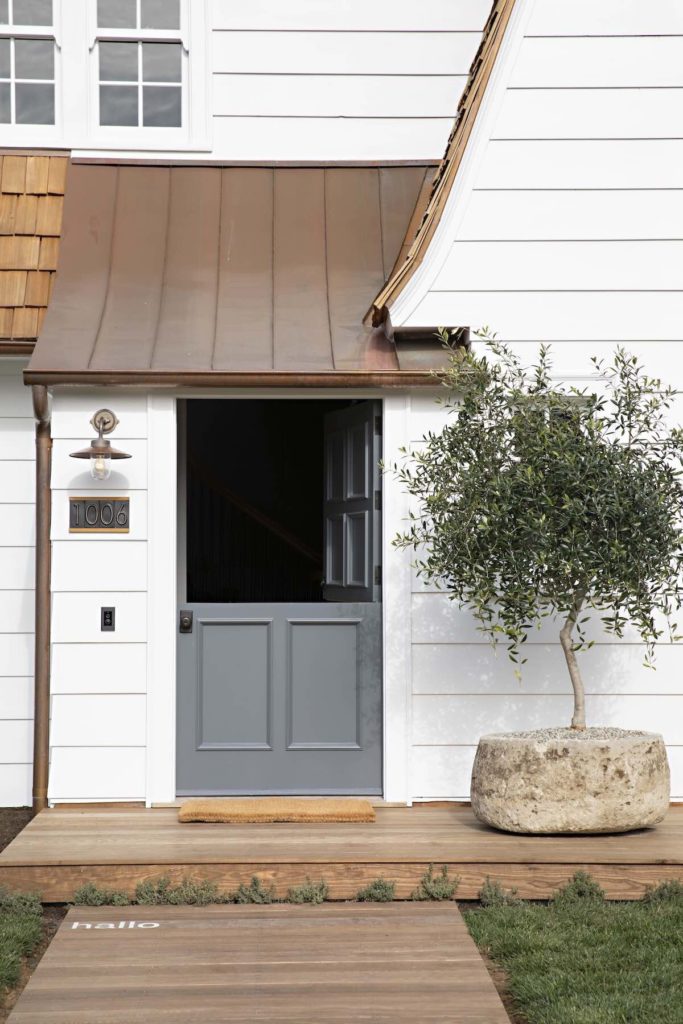 #3 Tudor Cottage
I love a great Tudor home, initially I called my style for our home A Farmhouse Tudor because I love the diamonds windows of a Tudor home and the traditional charm. I think a Tudor is a 1940's European inspired home. Love this cutie Tudor style European charmer.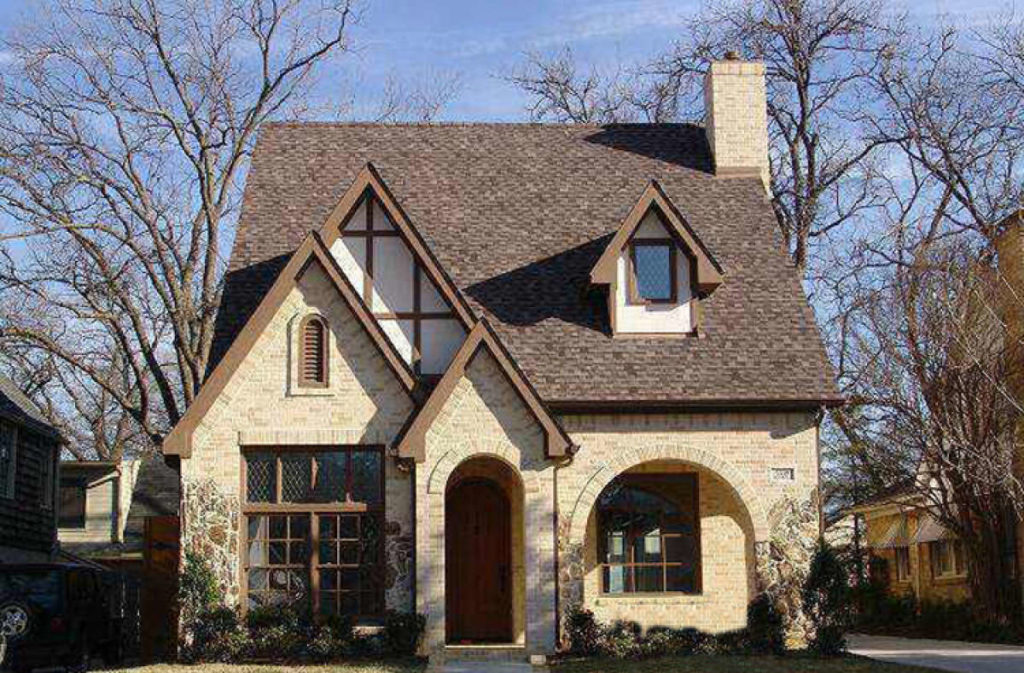 #4 European Ranch
This has the European stone charm and the wooden beams. The shutters also add to the European charm. It feels a little more rustic then for my taste but that's why I am calling it my Ranch than farmhouse.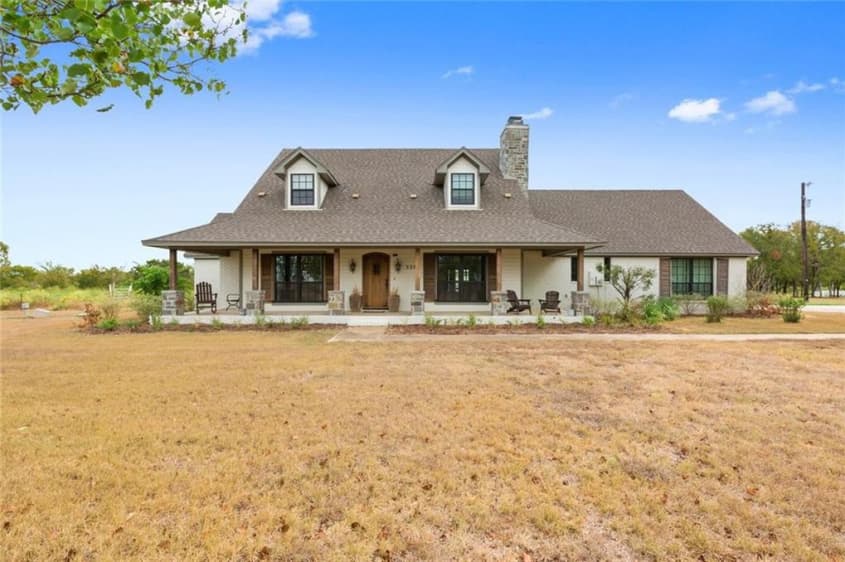 #5 European Haven
This amazing jaw dropping home has the elements of painted brick and reclaimed wood that just feels special! Lets not forget the cedar shade, sloped roofline, and that tall Italian cypress for vertical drama.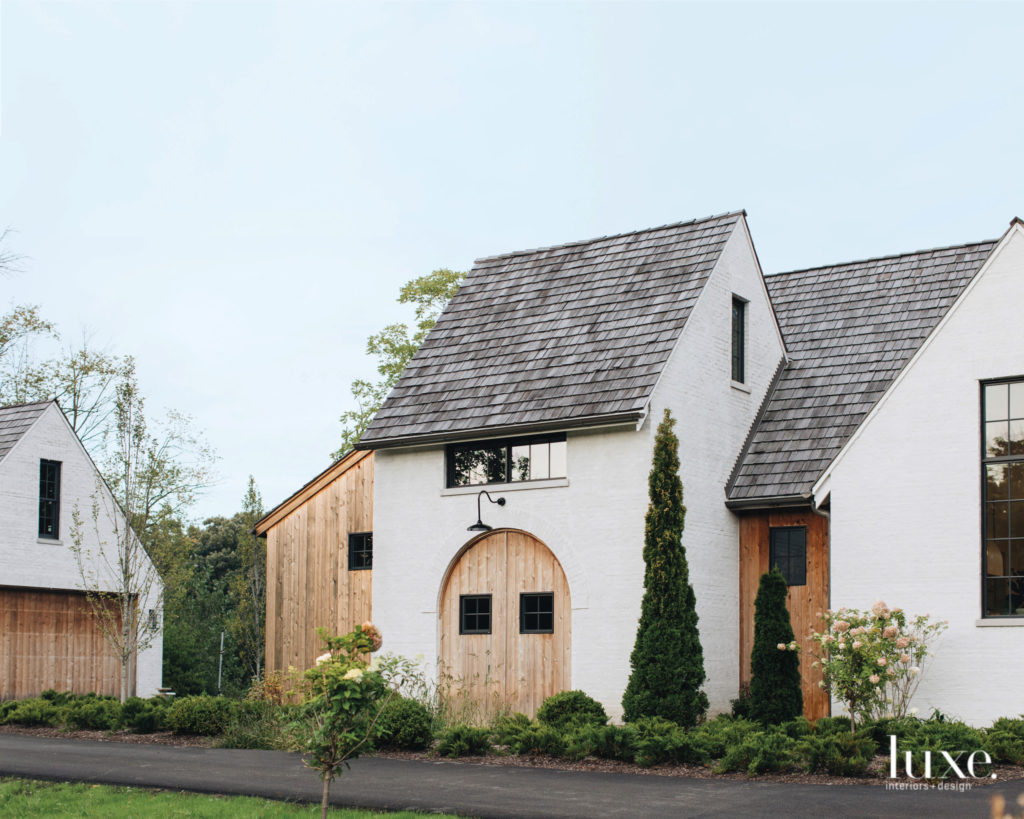 #6 French Cottage
this stunning ranch home makes me think timeless and Old World, nothing modern here!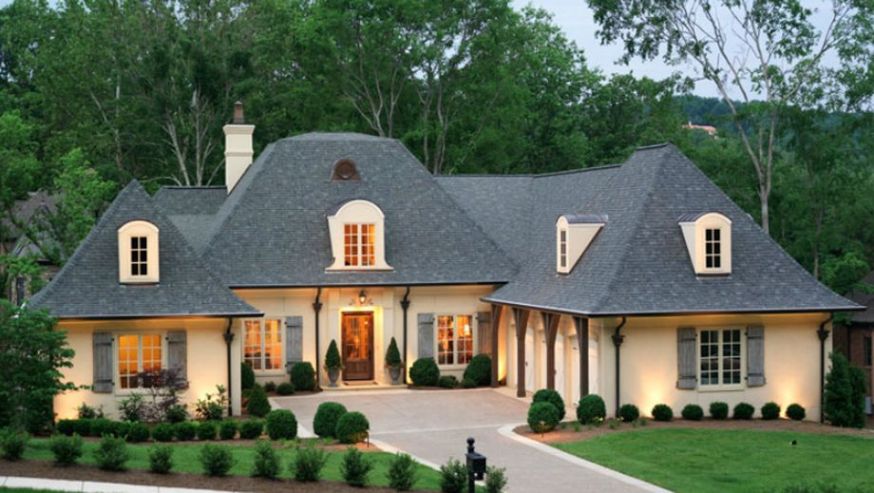 #7 European Magnifique
True charm and stone on this property, not to mention the coordinating landscaping. What I love about a great European design is the shutters that face outward as if they were flung open to smell the lavender fields.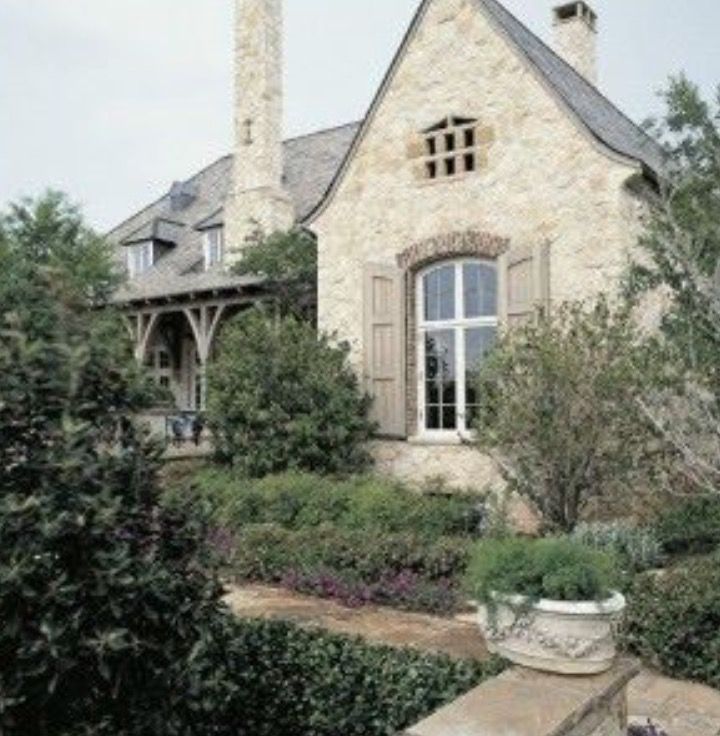 #8 French Country
Traditional and styled home with amazing roof peeks. Plaster walls and traditional lantern lighting.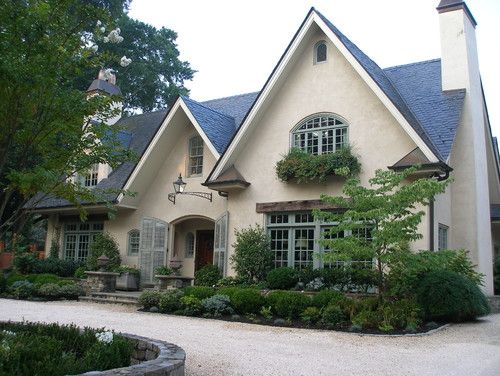 #9 Modern European Farmhouse
This reminds me a little of my house…maybe I should add shutters?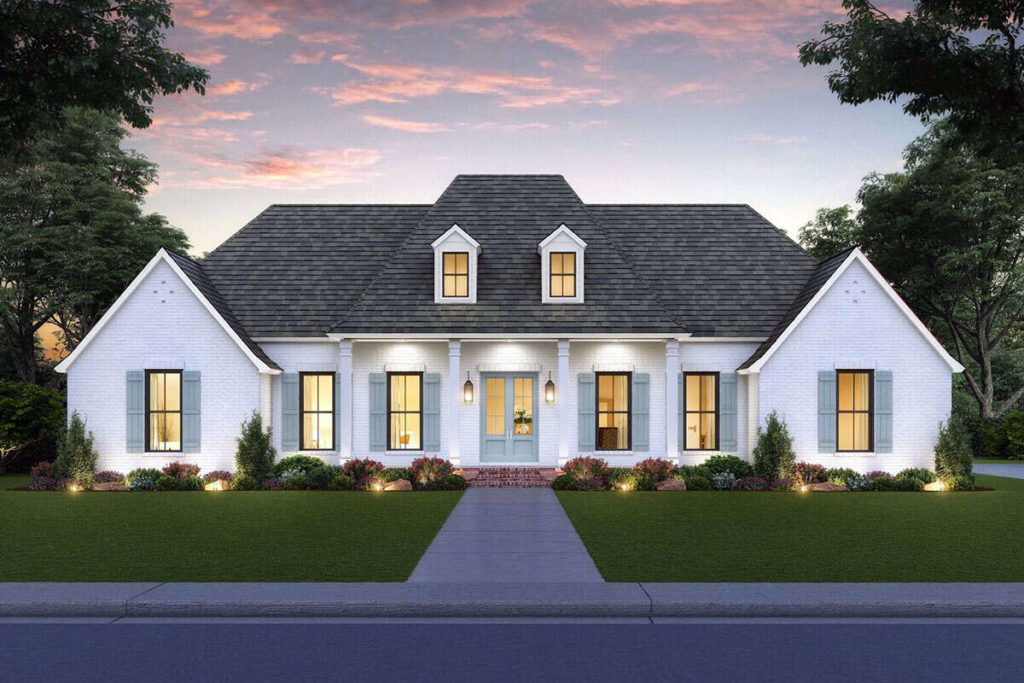 #10 European Farmhouse plans
These stunning plans show how to elevate a boring builder grade to added character like with the side stone walls.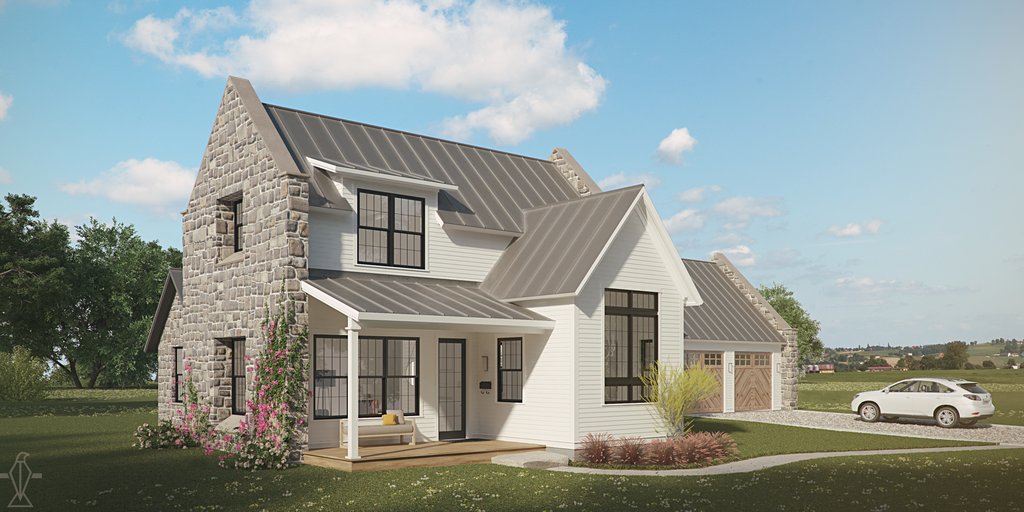 PLEASE PIN for your dream European Farmhouse exterior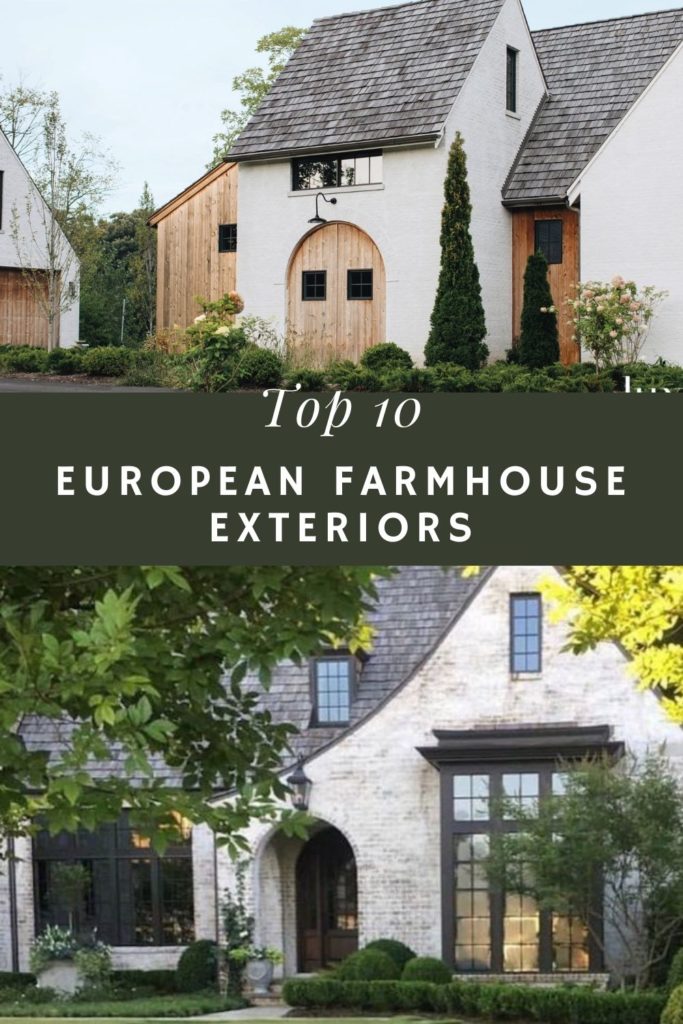 Interested in more amazing exterior round ups???? Check out these BELOW!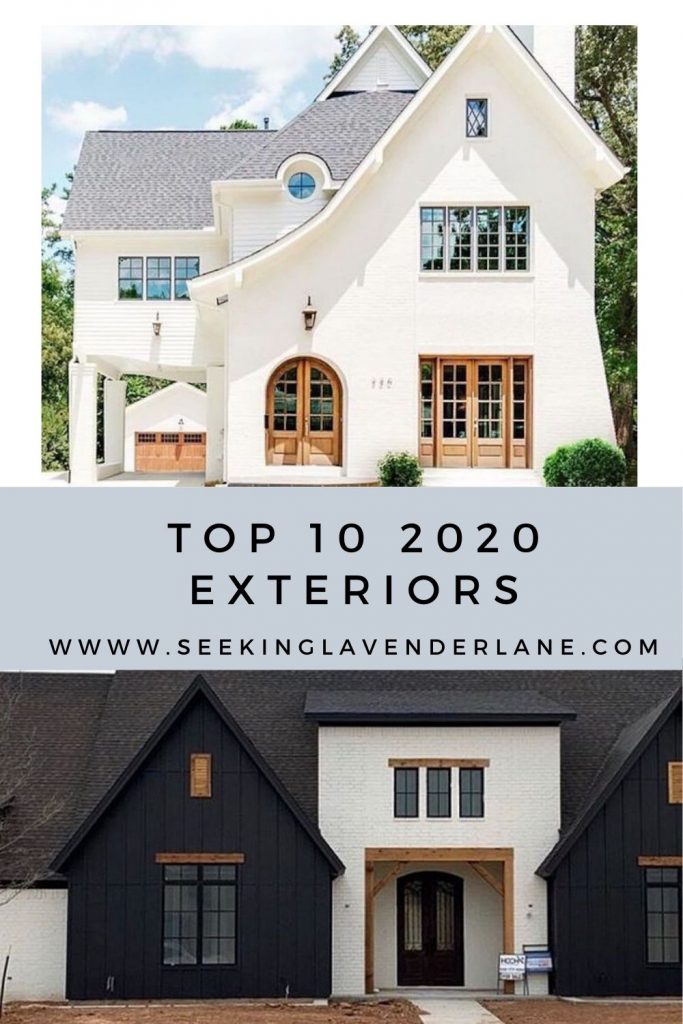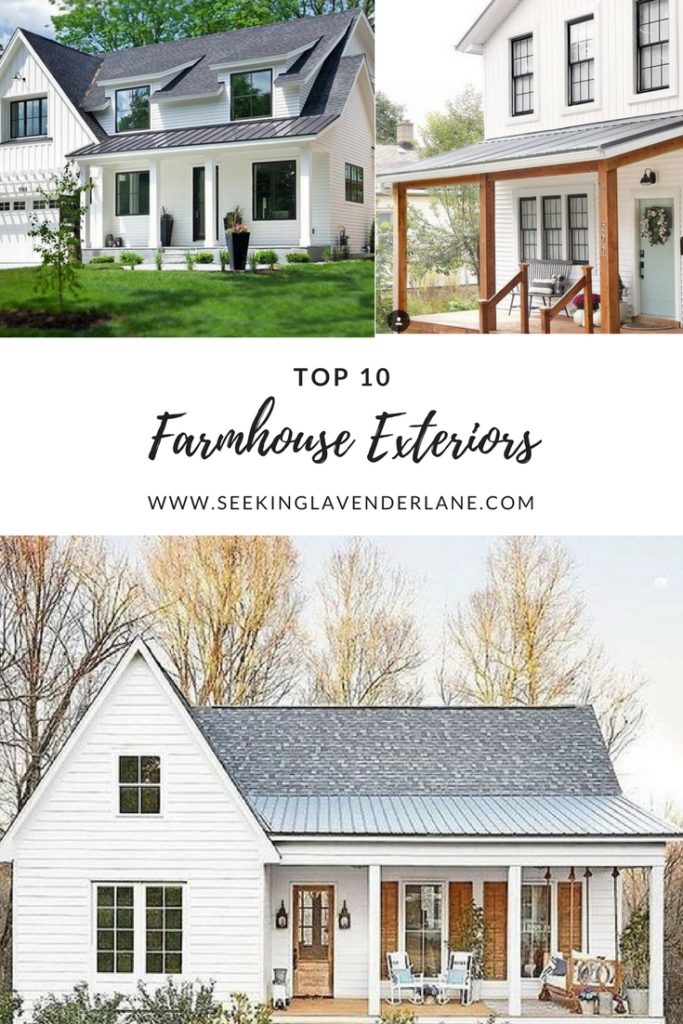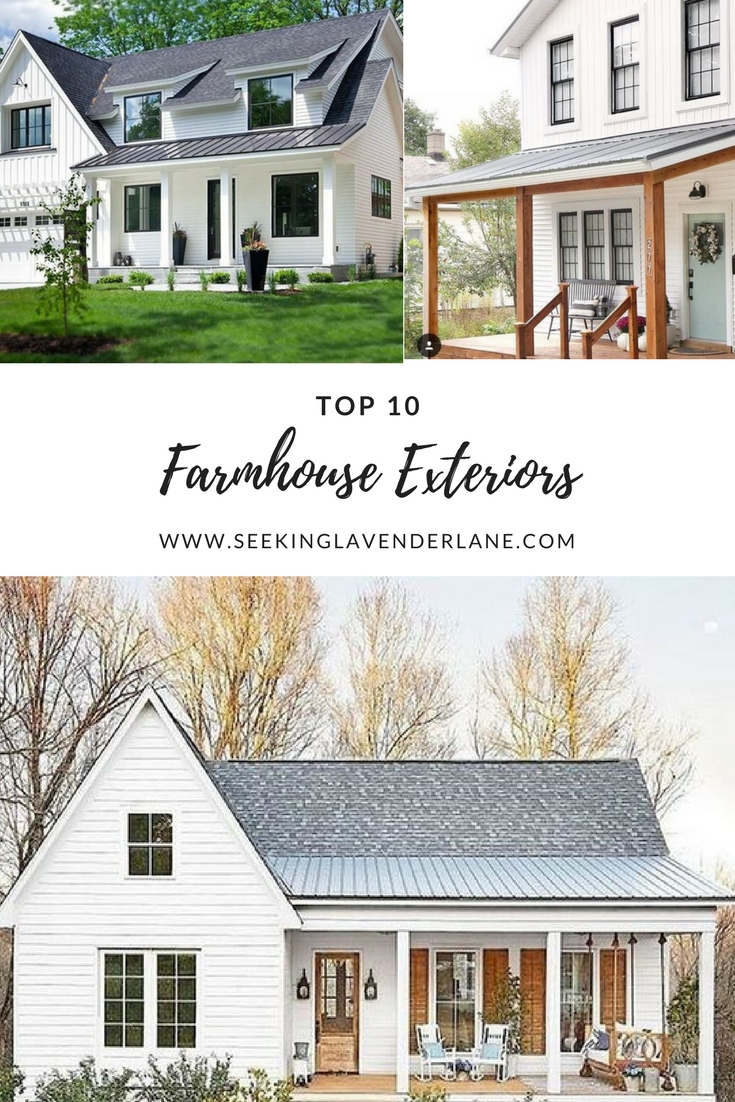 (Visited 9,602 times, 2 visits today)