Top 10 Fixer Upper Episodes
Well, as you all know, tonight is the Fixer Upper Finale. I've been dreading this day since I started watching this show. I never forget the first episode I watched I remember thinking…wow this girl has the same taste as me. Little did I know Joanna Gaines was going to be a HUGE celebrity and Farmhouse style was just about to explode. I remember her "shiplap" comment and here I thought it was just called planked walls. Anyway, Joanna and Chip could not have been a better inspiration, distraction, and role model for us all. They truly bring an hour of complete joy to television each week and their love for God, family, and design are what I can relate to most.
This week, I wanted to do a tribute and countdown to my absolute favorite episodes of Fixer Upper. Though there were so many, there are definitely a few that stick out in my mind and those that I could watch the episode over and over again. Some days I feel I could just call Jo up for my own upcoming renovation…but maybe if it weren't for their show and their amazing-ness I may have never embarked on such a journey myself. I can't wait 'til the day I can share my own fixer-upper with you all. For now, let's be inspired by all the amazing work that Chip and Jo have put together and prepare for our final episode of Fixer Upper this evening. Any guesses how it's going to go down? Do you think it'll be the best Fixer Upper yet? Idk…but I certainly will miss them and their inspiration.
I LOooved these windows and shutters in this great room. This makeover is simply amazing!
The layout and stunning beams with the view on this house were breath taking!!!! I especially loved the unique entrance they added to this house.
This makeover on the Bed and Breakfast property was so stunning. I love the character that Joanna added and the built-ins on this makeover are my favorite.
The neutral colors and that black and white floor were a combo made in heaven! This was one of those makeovers I thought Joanna designed for me.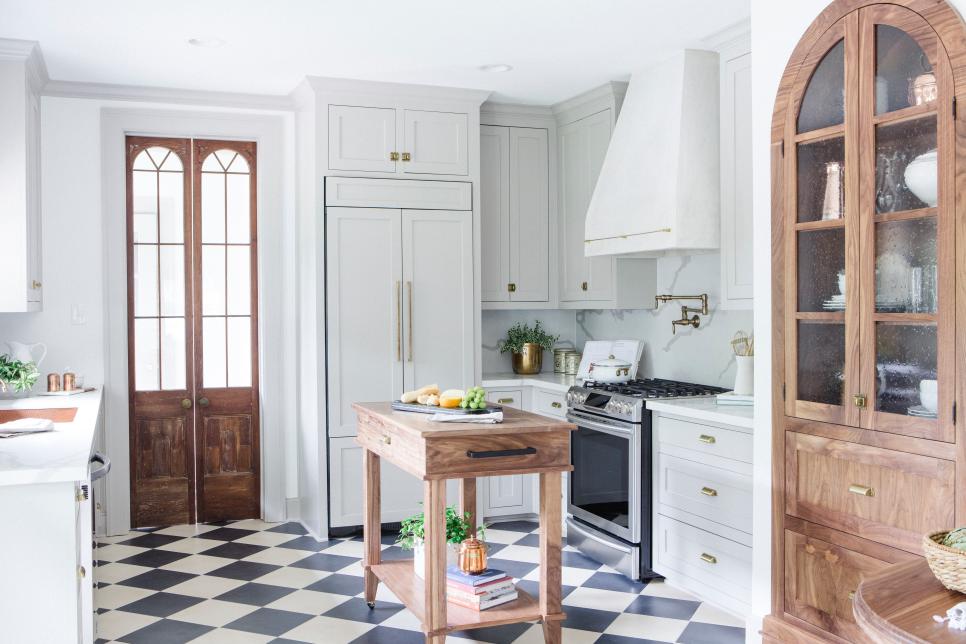 I absolutely LOVED this episode. It may have been one of the most expensive makeovers on Fixer Upper and it certainly shows. Look at that gorgeous marble fireplace and that amazing Range hood.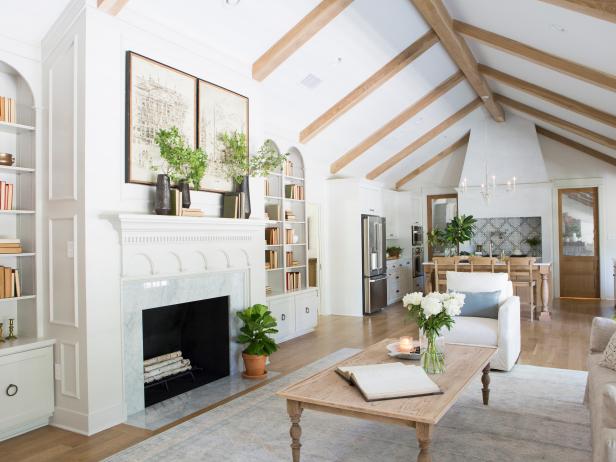 I loved this entire house…but this dog spa was my favorite room in this entire makeover!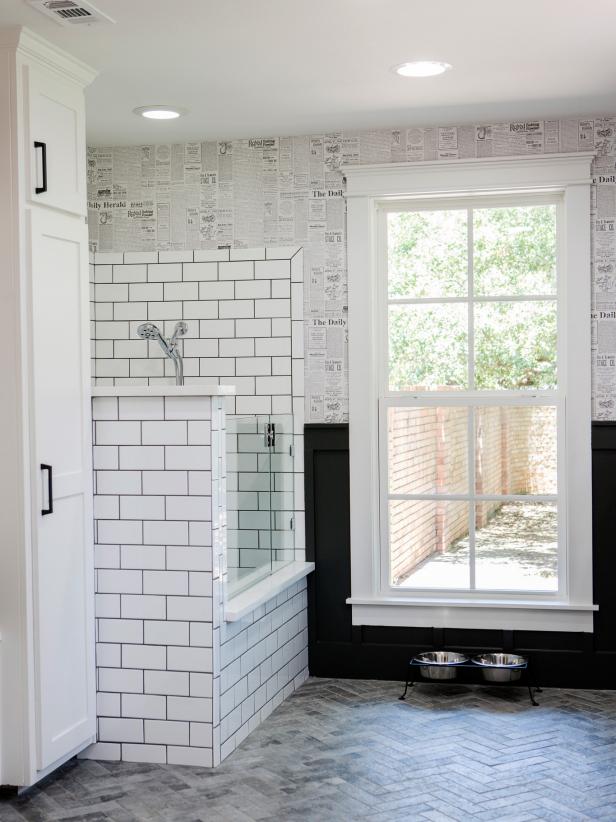 This was one of the most dramatic makeovers and by far one of the coolest. I just LOVED the lower level dining room space and the high contrast black and white interior and exterior.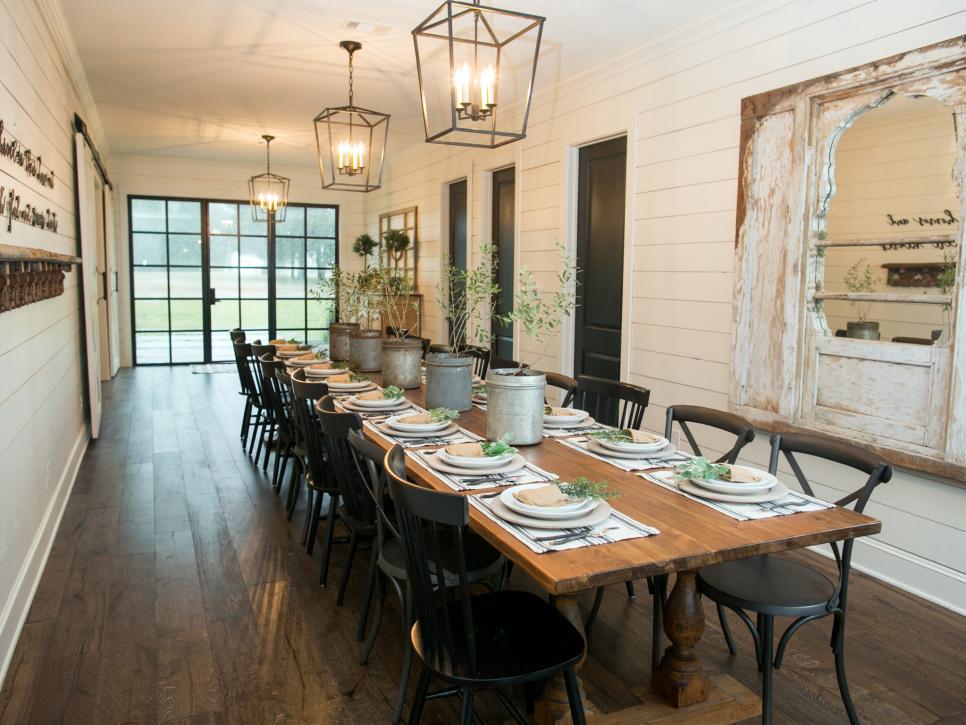 This Season 3 episode had one of the prettiest breakfast rooms and I just adored the amazing window planter boxes on the front of the house. I say this was certainly a classic Jo fixer upper and one of my all time favs.
I think this was the first episode I could officially say I was jealous of Joanna Gaines. What a dream Garden Shed this was, with the copper gutters, white cedar shake siding, and let's not forget that unbelievable window inside.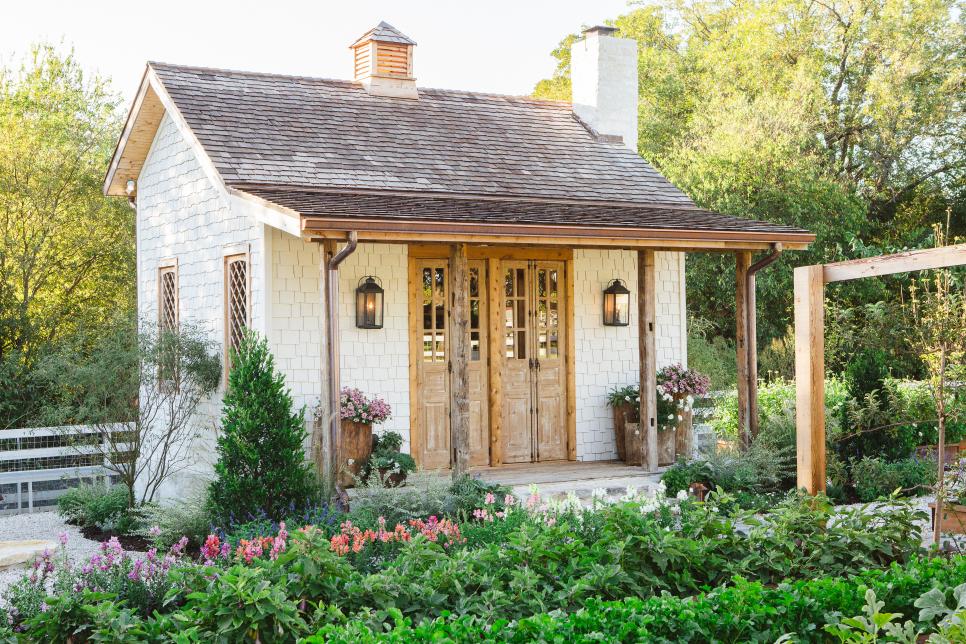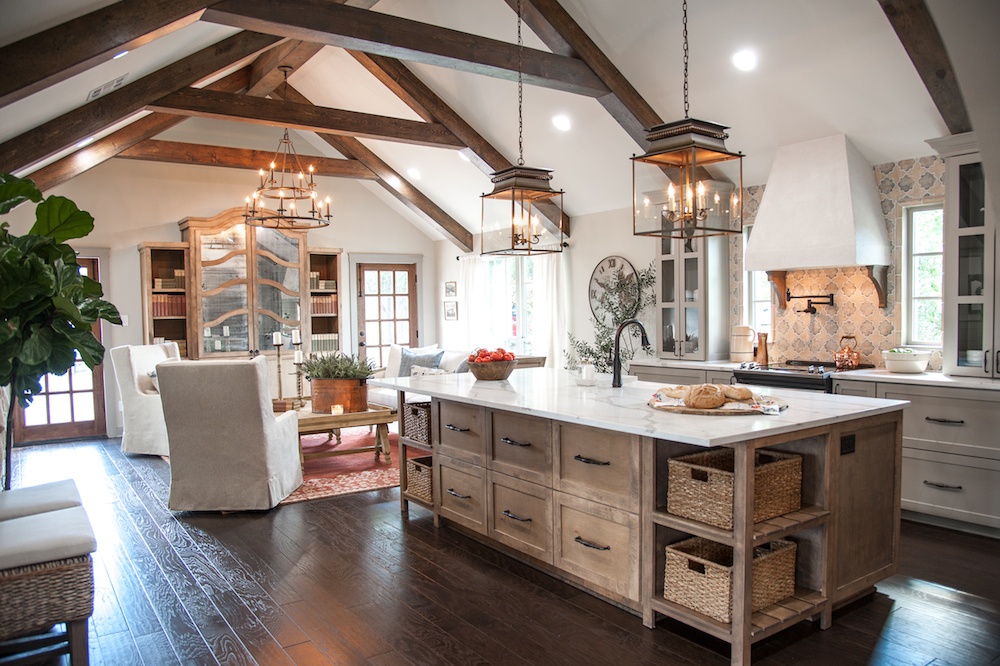 It probably is my love for European Farmhouse, but this amazing kitchen and the rest of the unbelievable makeover that took place in this episode is my #1 choice. If I could live in any of the homes made on Fixer Upper, this would be my top choice.