Another wonderful blog hop featuring Simply Home! A blog hop where a few ladies and myself share some inspiration for your month. With this week being stationary I made sure while doing my last bit of grocery shopping to pick up some fresh tulips to spark some joy at home. Flowers are always a go to for me when I need a little pick me up and need a little change to the home. Spring, I love buying some tulips since there is nothing quite more "spring" like some tulips. I love their floppy little stems and the variety of colors. This year and opted for something a little "rosey" in color and I knew I had the perfect "tulip" bowl for them that I had picked up a few weeks ago from Christmas Tree Shops.
Taking the time to cut back your stems, fill up a vase, and perfectly arrange your tulips is a great way to de-stress and find simple pleasures at home. It's something I share a lot about in my Home Healing group, and this week…I needed just that. Take it a step further and photograph your process.
I'm not flower arranging expert, but I plan to pick up some tips from my neighbor and friend Dana. If you think you want to further your flower arranging skills, she just released a flower arranging course that you can check out here.
This month my lovely friends are sharing our inspiring homes with flowers. See their links below!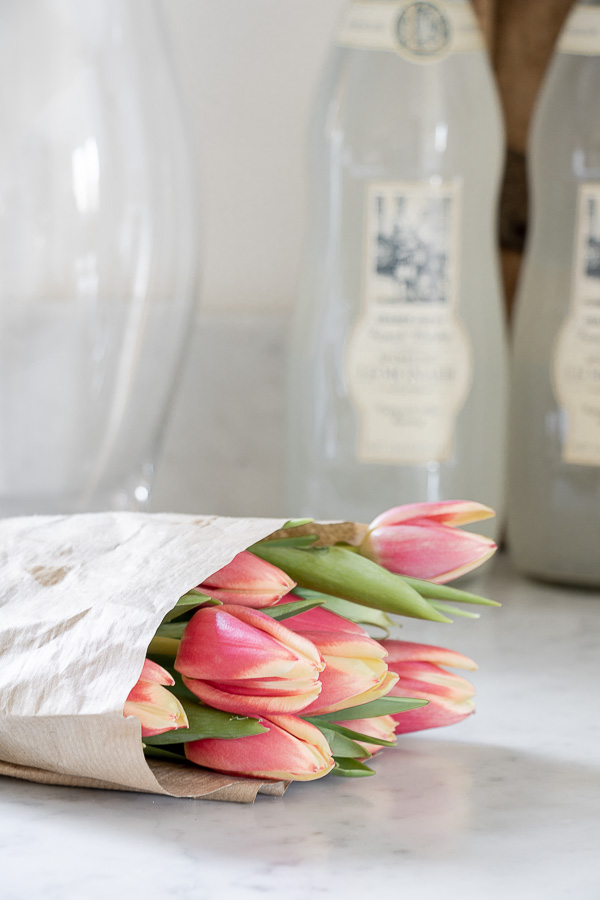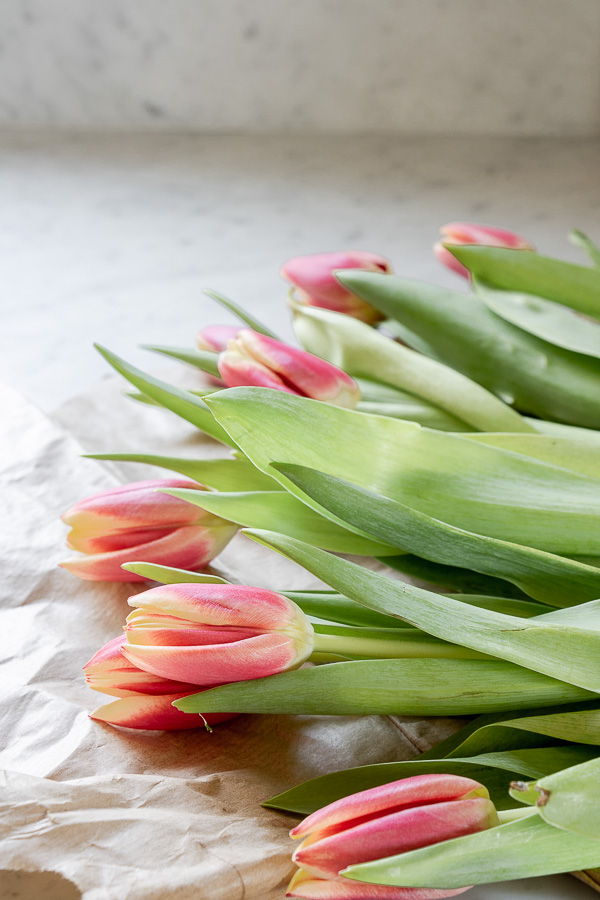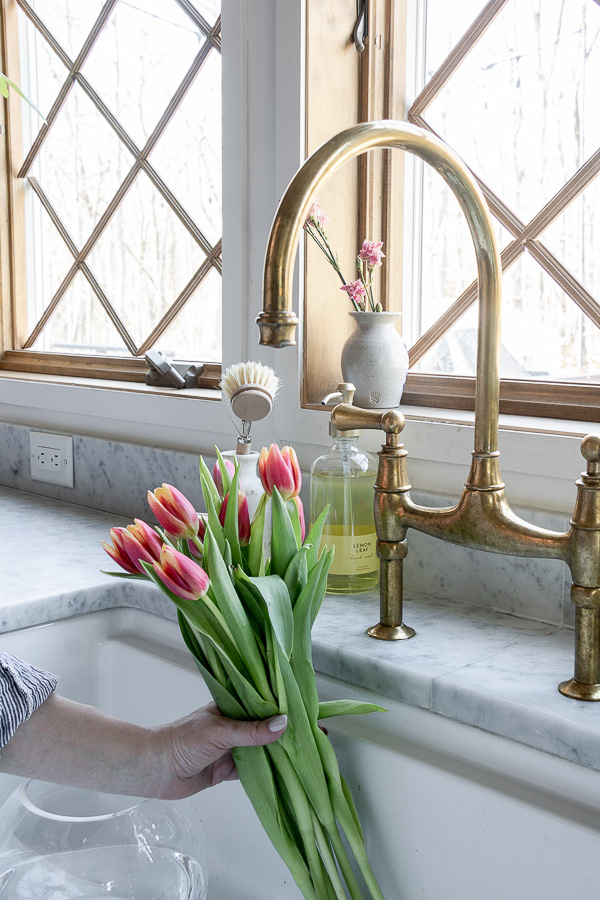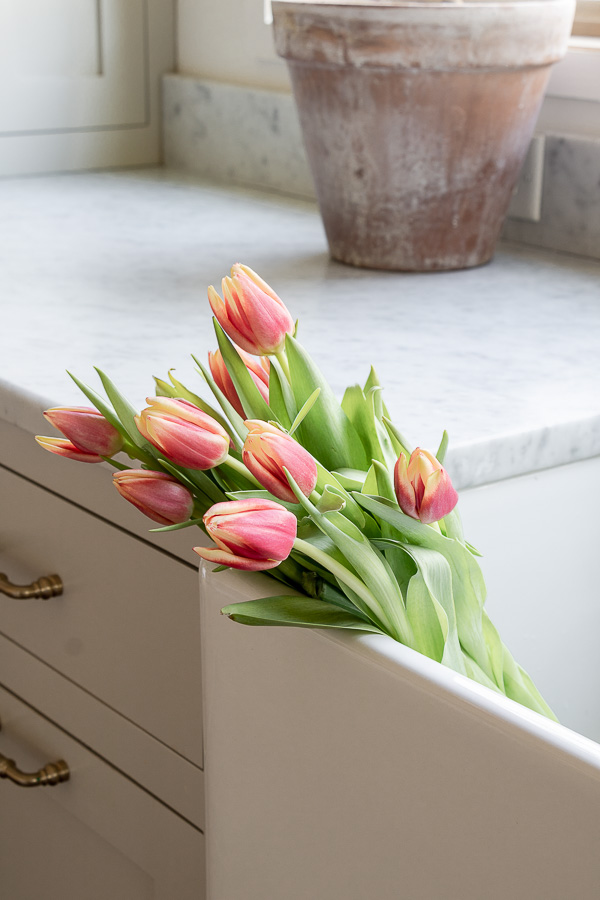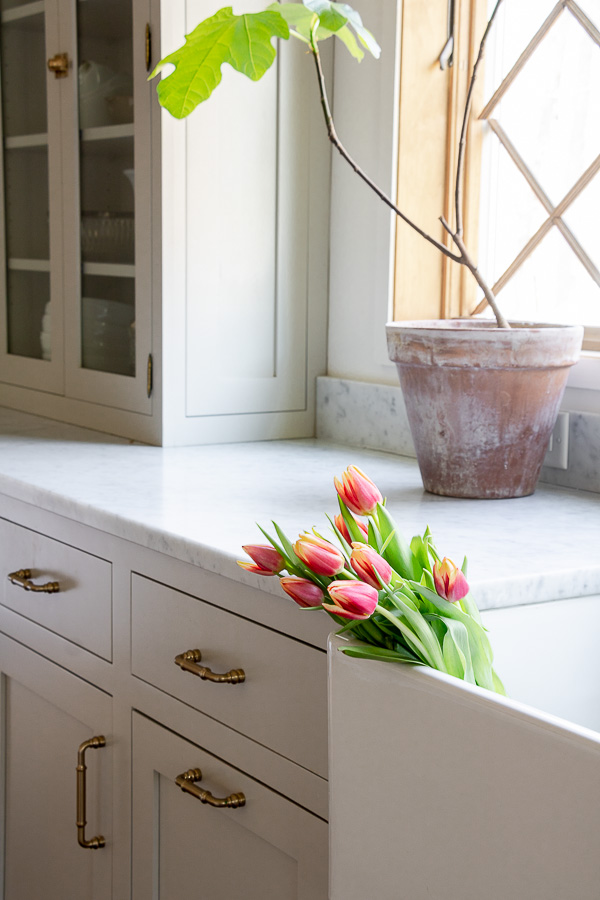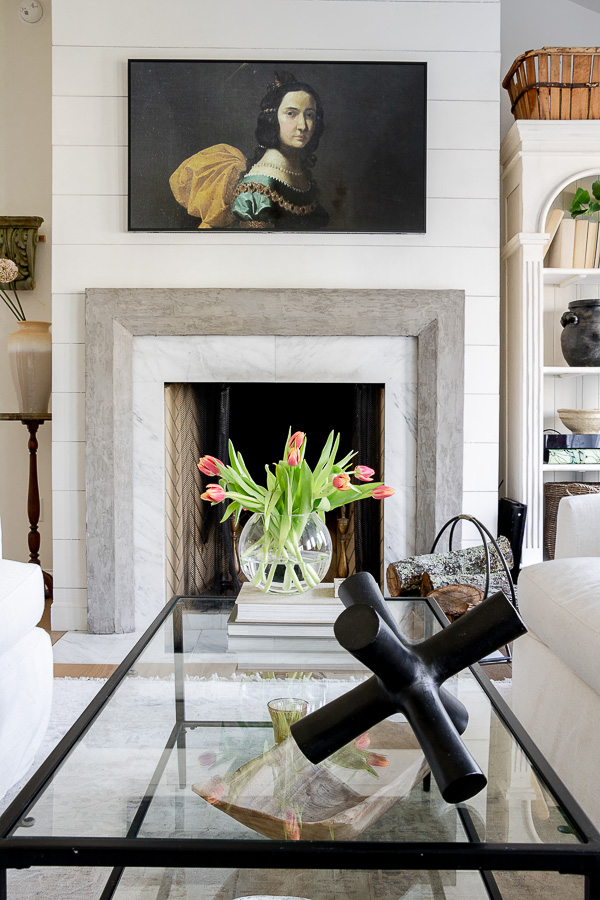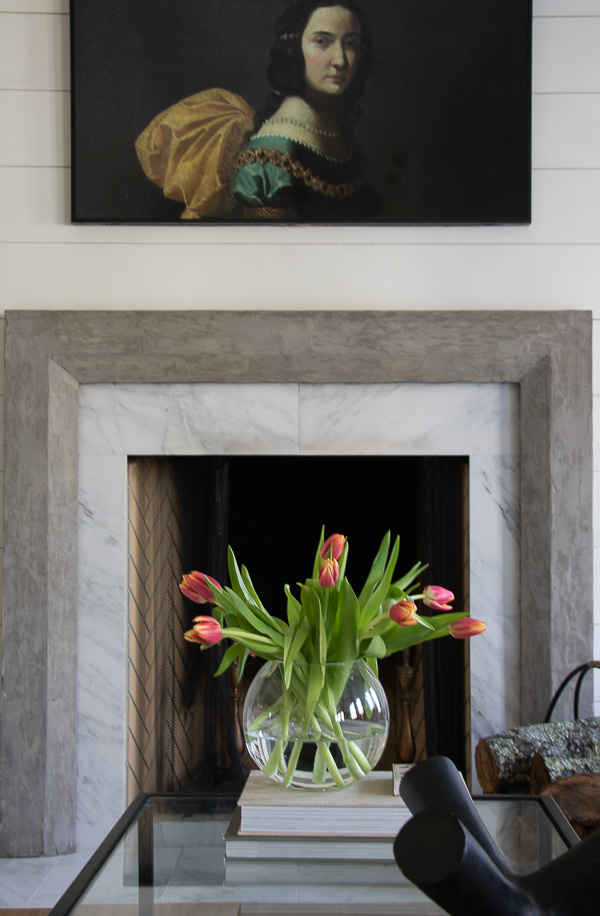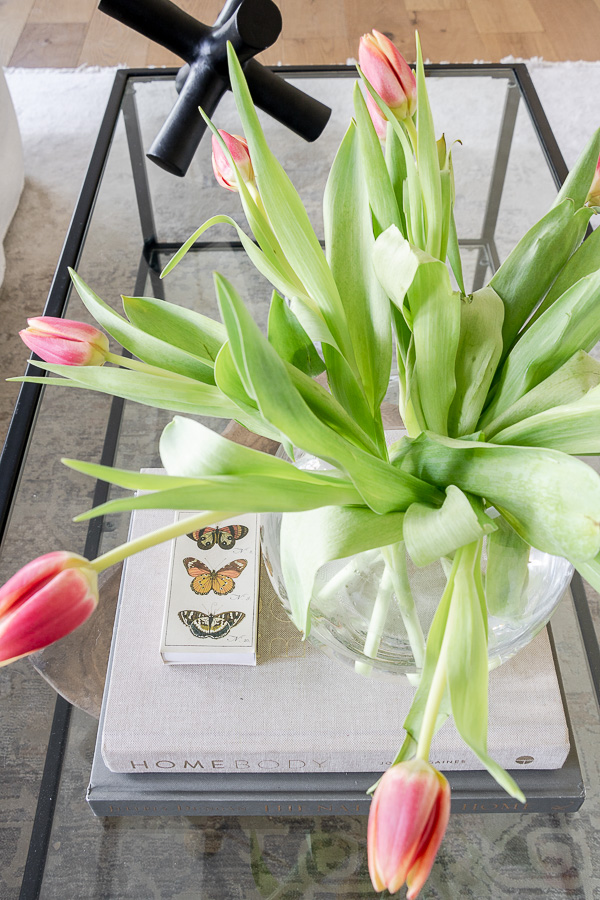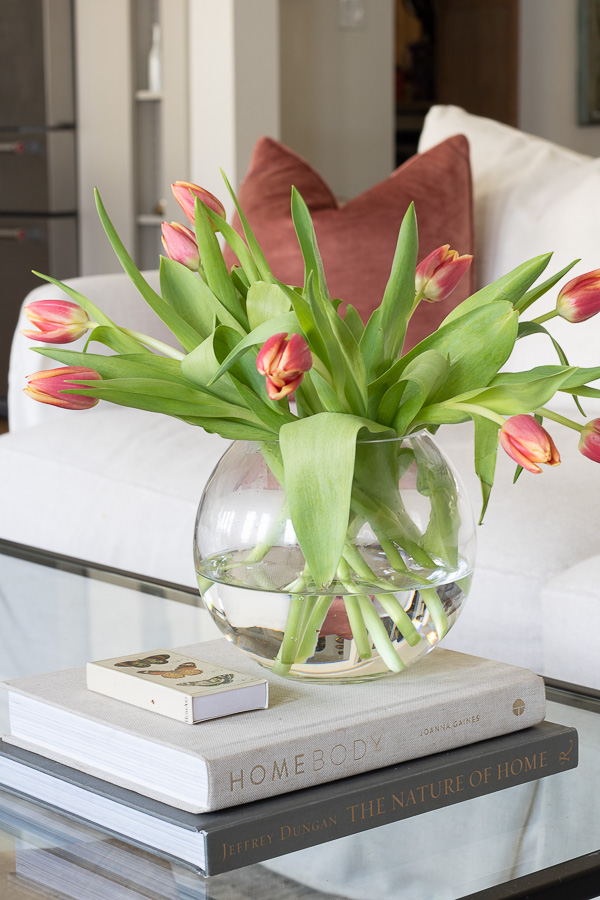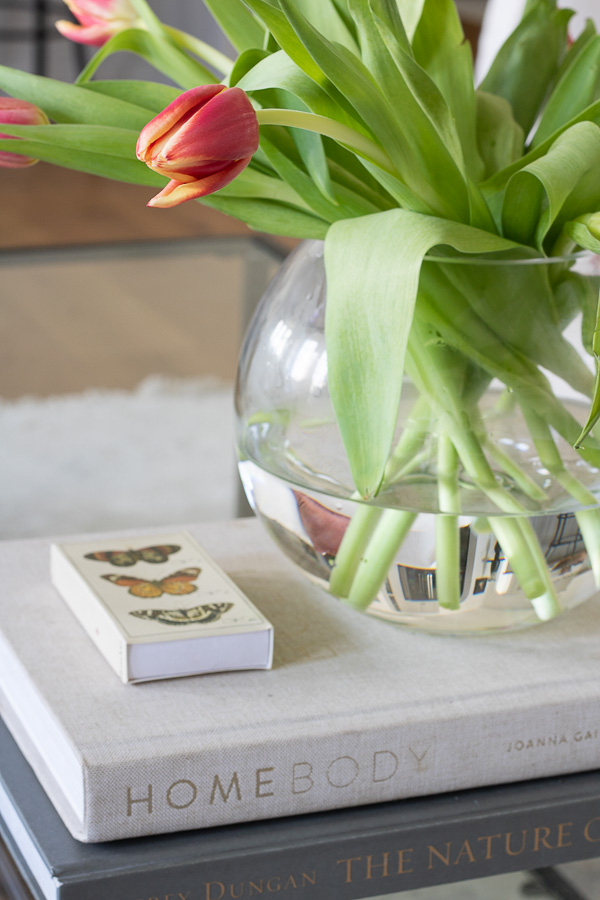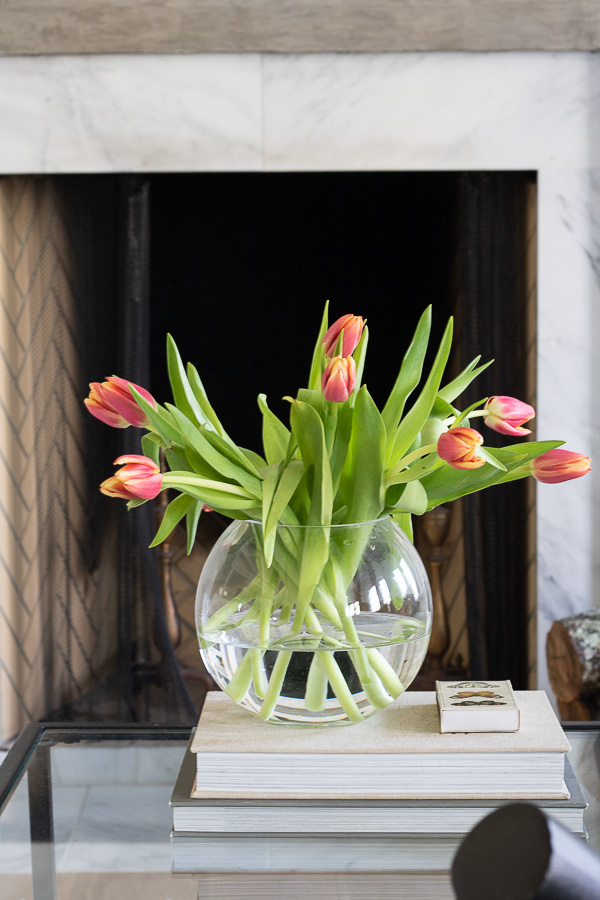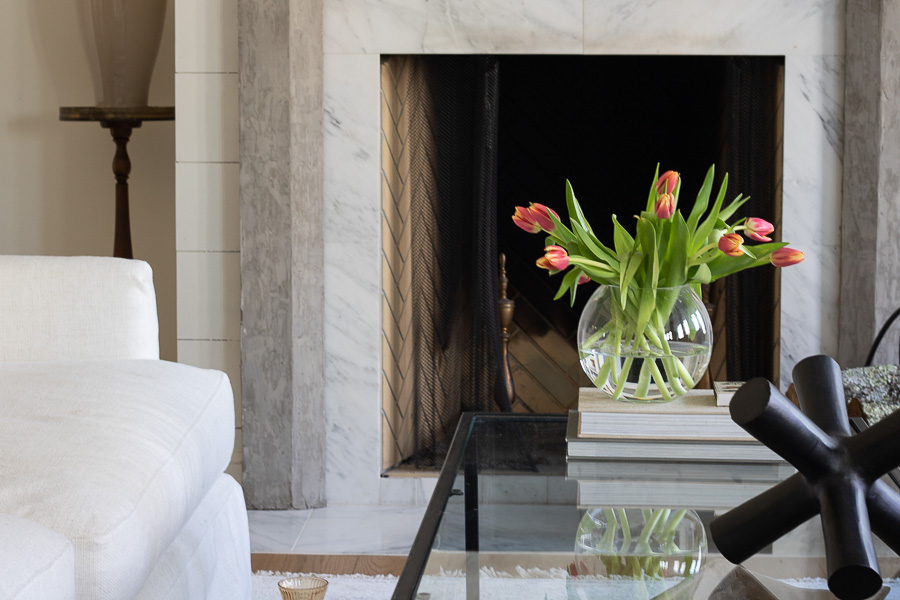 Thistlewood Farms: How to Decorate with Flowers for Spring
Tidbits: Look Inside these 7 Books on Growing Flower Gardens
Maison de Cinq: Decorating with Flowers on a Budget
Seeking Lavender Lane: Tulips for Spring
Shades of Blue: A Spring Floral Arrangement
So Much Better with Age: How Flowers Bring Joy & Calm
Don't forget to also add some healing in your home with your candle of the month subscription! I just released a new candle subscription line called "fleur & flame" for all those french lovin' ladies that are obsessed with a good candle like myself. ORDER YOURS TODAY for April's candle!