Hi there friends I have a room update for you all for winter! I am so excited about some of the new pieces from Annie Selke that came in and we were able to put the living room together for winter with some beautiful warm global textures. I think I wanted to avoid the traditional "chunky knit" throw pillows and the traditional way to cozy up the home for winter…so instead I decided on tons of global textures and I am loving how warm and inviting the living room looks and feels. If you don't know already I am a BIGGGG fan of black and brown together, it probably is my favorite color combo! As we have been living here longer I keep adding more of those colors or tones to the house even if its with wood or artwork. So, when deciding to add a little winter hue to our living room it only felt fitting to add a little more brown to the space, especially since we have the black bookcase.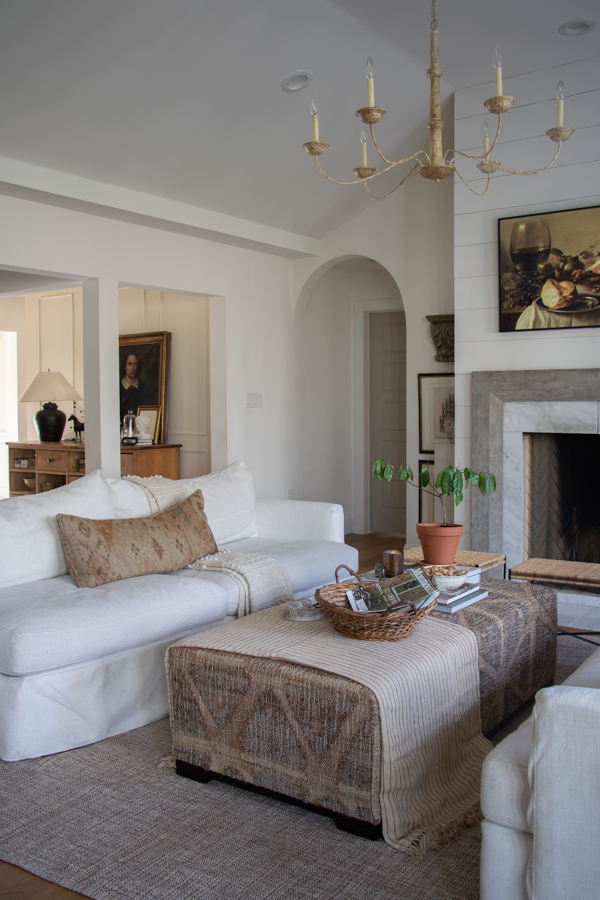 One of the BIG, big things I wanted to do was to update the living room with a new ottoman or coffee table. The glass one was pretty, but I was desiring change. I had been on the hunt for a new coffee table for months and well, I just couldn't find anything I loved. So when Annie Selke asked me to be one of the featured designers on their website, I started searching their website for what could be added to my living room for a more pulled together cozy-designer feel. That's when I saw the most amazing ottoman and I knew that would be the main piece I would work around!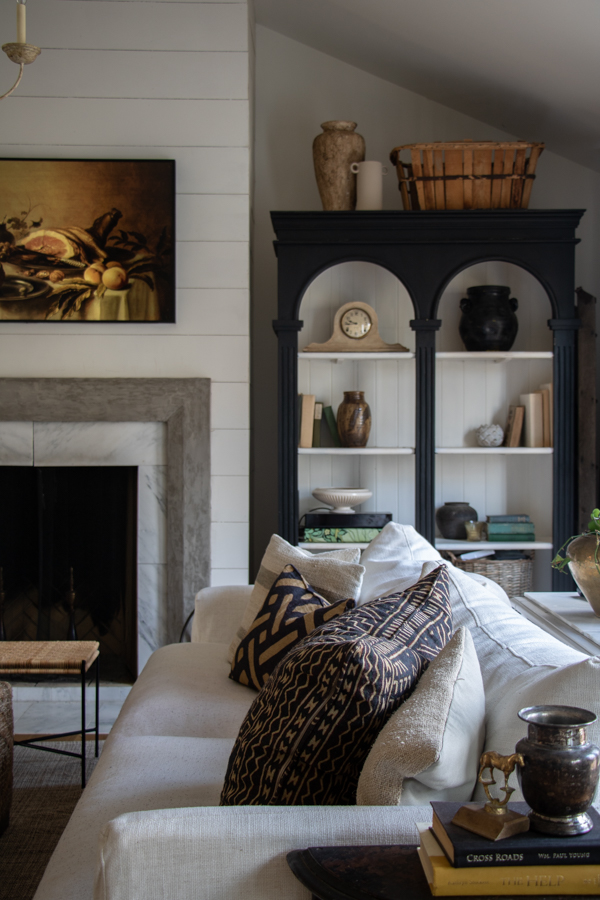 The look and feel were perfection when the ottoman arrived and it was like it was meant to be here always! I did a little styling to the ottoman which was a whole new ball park for me and then tossed in the new throw pillows and I never want to leave now!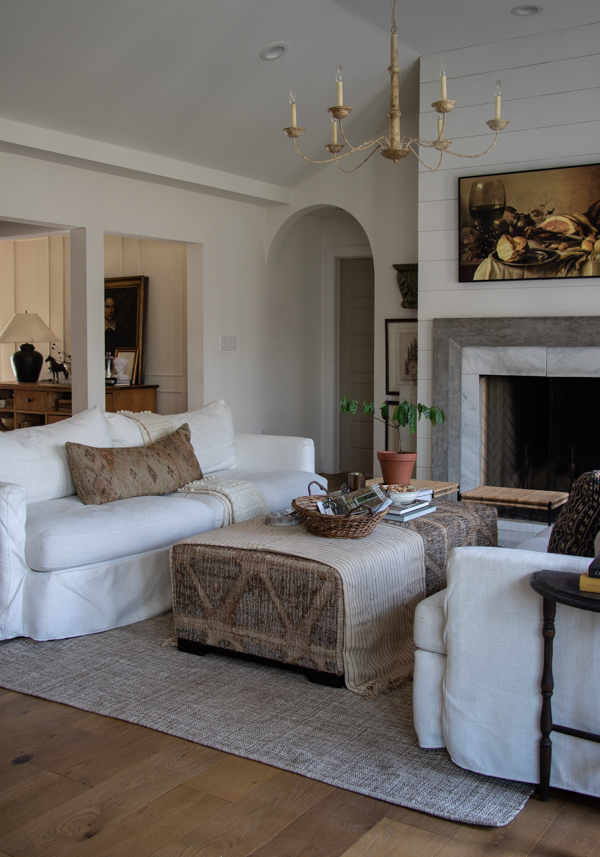 Then….our fireplace fell a part! Did you all catch that on my instagram stories? If not…no worries I'll explain. Our marble decided to pull away from the mantel surround and so now we are scoping out some stone work to finally make our dream fireplace come to life. I'll be doing an entire new post with that, but the fact that this furniture and new accents from Annie Selk fell into place and now we are searching for stone to add…it'll feel like a whole new oasis. I envision Turkey meet Europe…meet the New Jersey suburbs.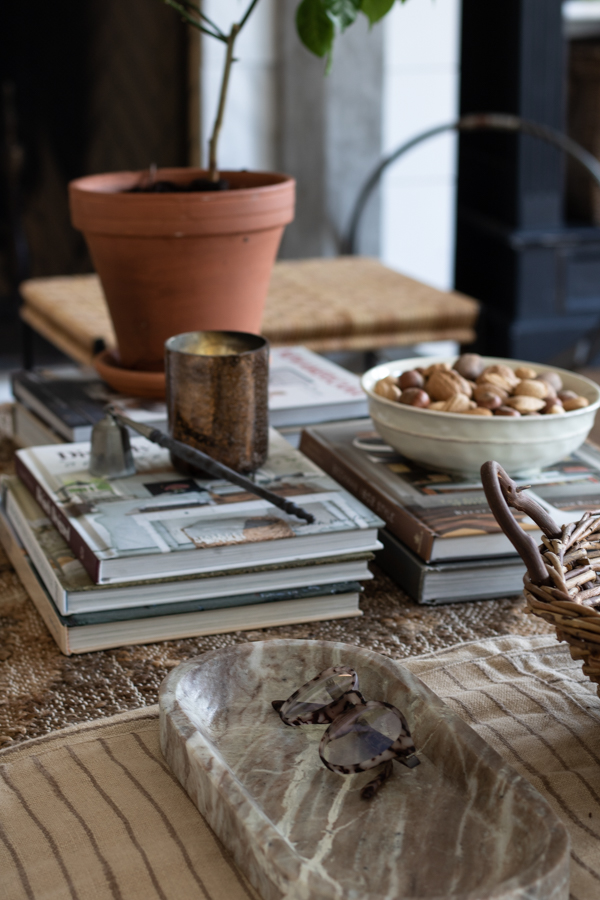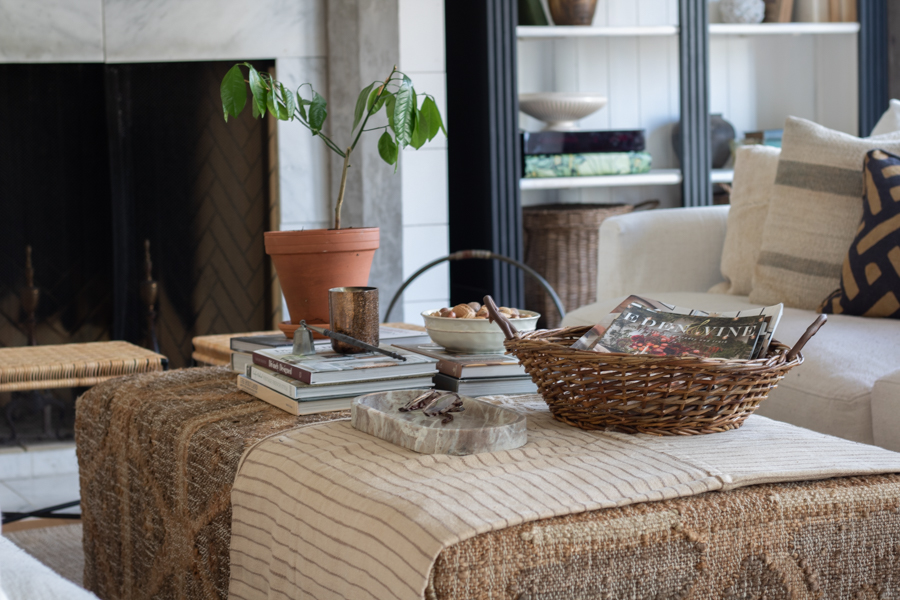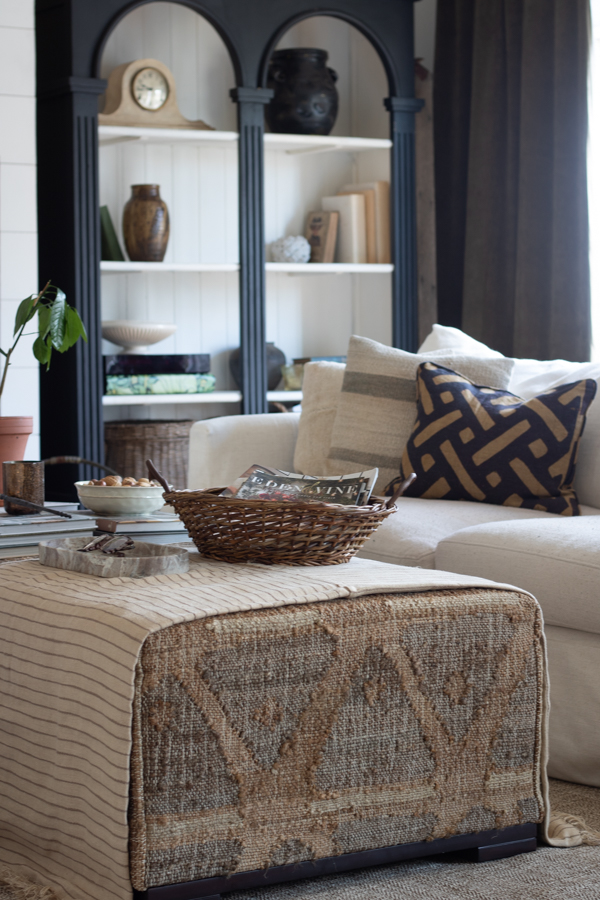 Oh and then last little bit I added our new DIY plinth to the corner of the room with this vase I bought on FB marketplace with some cut dried branches…and well it certainly makes winter look pretty!
I hope this inspires you all that winter can be done in so many different ways. For winter 2021 with the trend forecasts I've been reading think browns, warm neturals, and tons of texture! After 2020 we are desiring warm-nostalgia!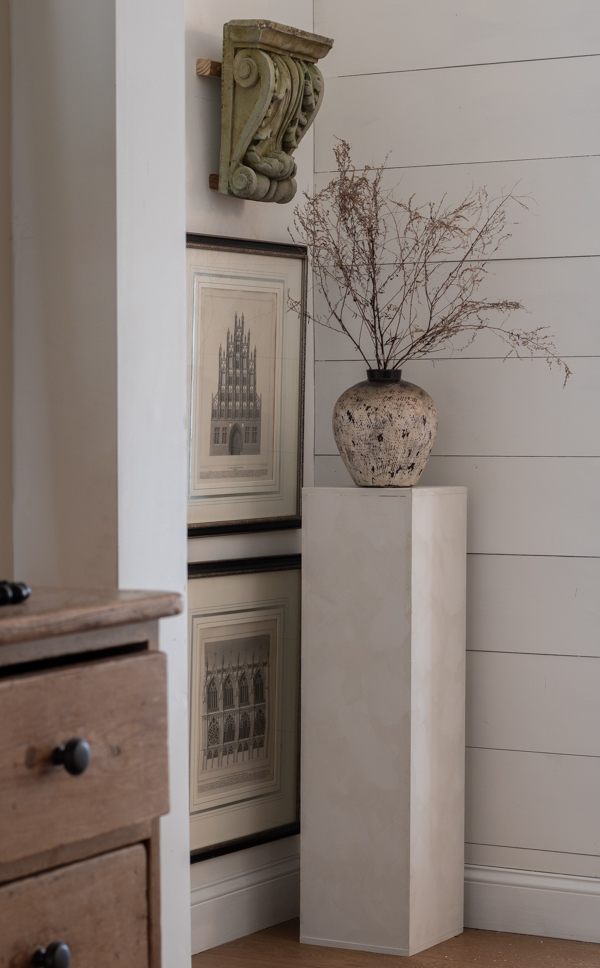 Happy New Year friends! See sources below!
(Visited 3,817 times, 1 visits today)