If you have been following along a bit on Instagram then you know I have been working on Gemma's room again. It's been a slow makeover, but wanting to make sure we get it all done just right this time. I plan on leaving her room until she's 18 so no more changes…well maybe just slight changes, but I want it to be a room she can grow with. So I put together a design board and I'll share some inspiration photos and ideas that within hopefully the next month will be a beautiful English Cottage girls bedroom.
Right now for 2021 wallpaper is going to be HOTTTT! Its a traditional style that has come back and is better than ever! What I love about the return of wallpaper is that it's not just for an accent wall or some modern print…we are seeing a ton of William Morris prints return and traditional block patterns that make for an elegant style. I decided for the space I wanted wallpaper throughout the entire room and a pattern that would be feminine, sweet, but not too childish. Again a room she can grow with. I also decided I wanted the paper to go from ceiling to floor except on the one wall where she has her bead-board wainscoting and pegs to hang her jackets and bags.
Here's the BEFORE of how her room has been looking: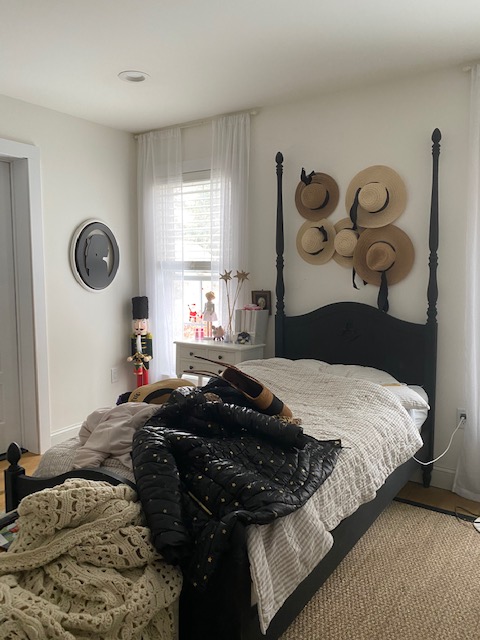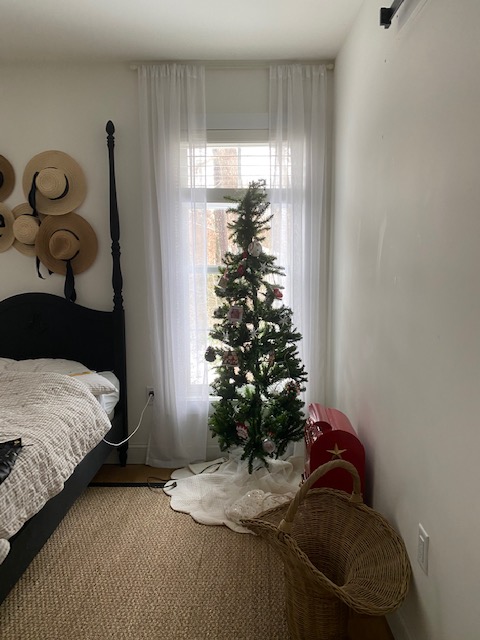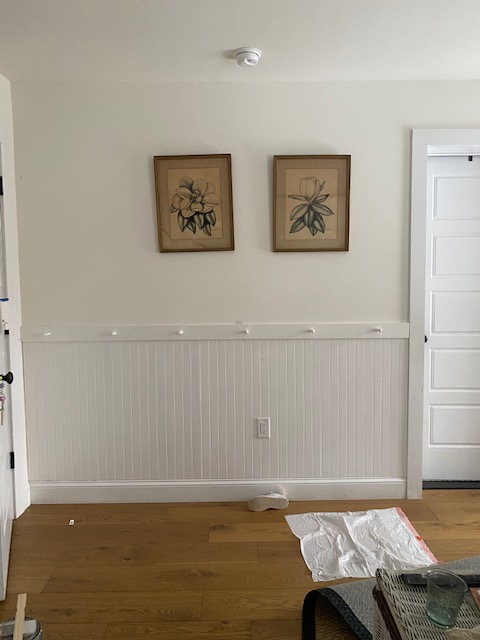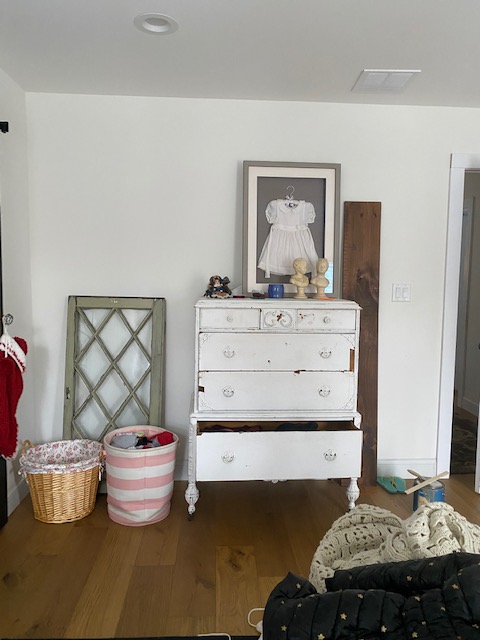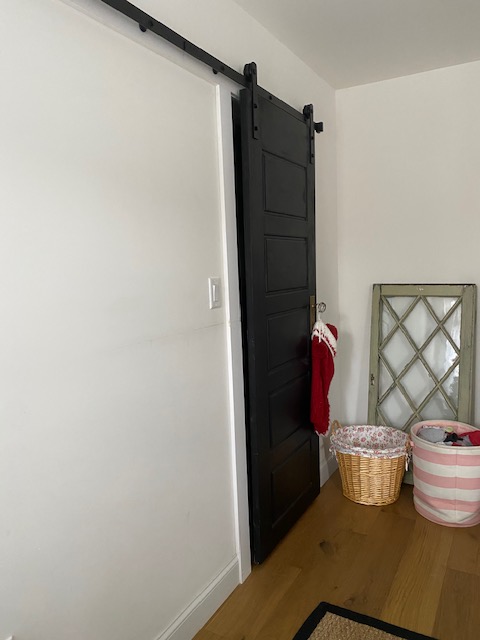 We knew she needed a bigger bed and again I wanted something that would be great for all ages and timeless. So I explored the Charles P Rogers website and found the most beautiful of headboards and beds. They are actually the oldest bed making company in America and make their beds right here in New Jersey!
A few more details I am trying to get right is the curtains and dresser. I've been on the hunt for something vintage and I think wood for the dresser so it feel English cottage but warm too. The curtains I've been stumped on, because part of me would love to do a great roman shade but I think a curtain will be a lot easier to find and less expensive. So I have a few more final details, but I wanted to show you the first design board that I came up with for this English cottage girls bedroom.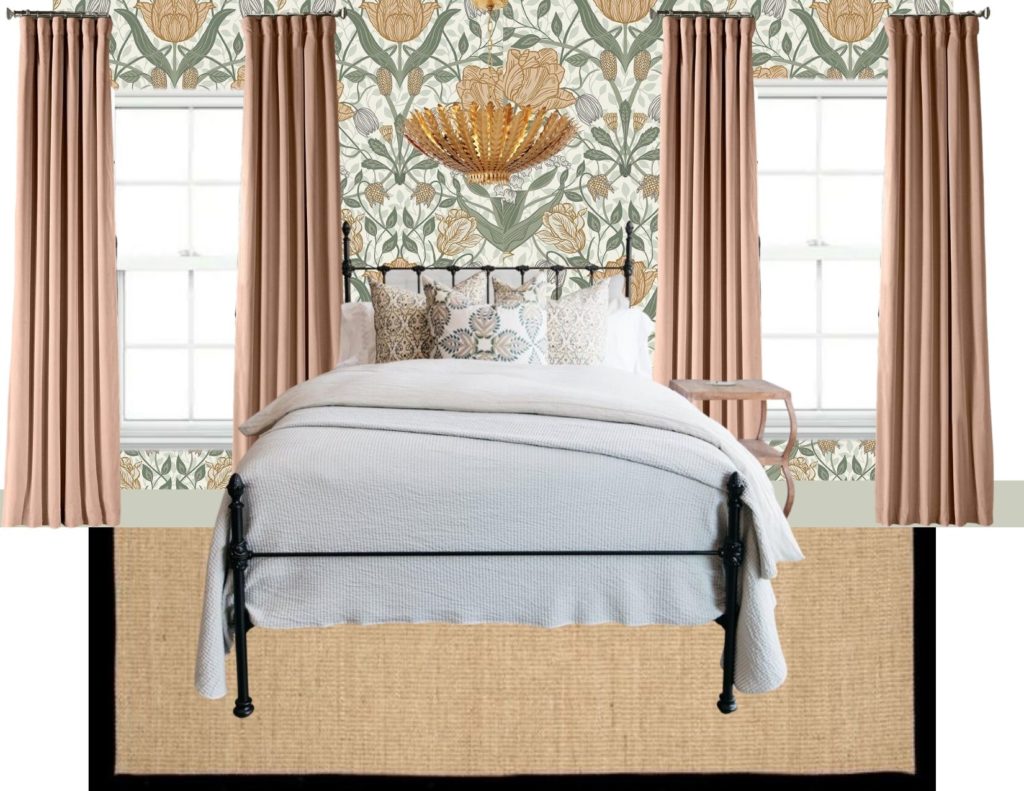 So far we have the bed which is currently on major sale!!!! We chose headboard only and the black Iron gold finish.
This wallpaper from Brewster Home, I love their options of wallpapers and if you scroll through their Instagram you will be inspired by so much of the pretty paper ideas!
Here's some more English cottage bedroom inspiration: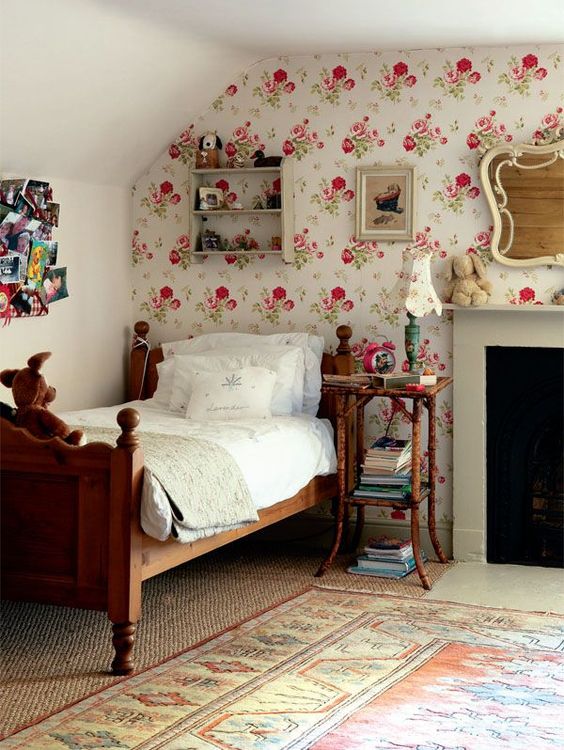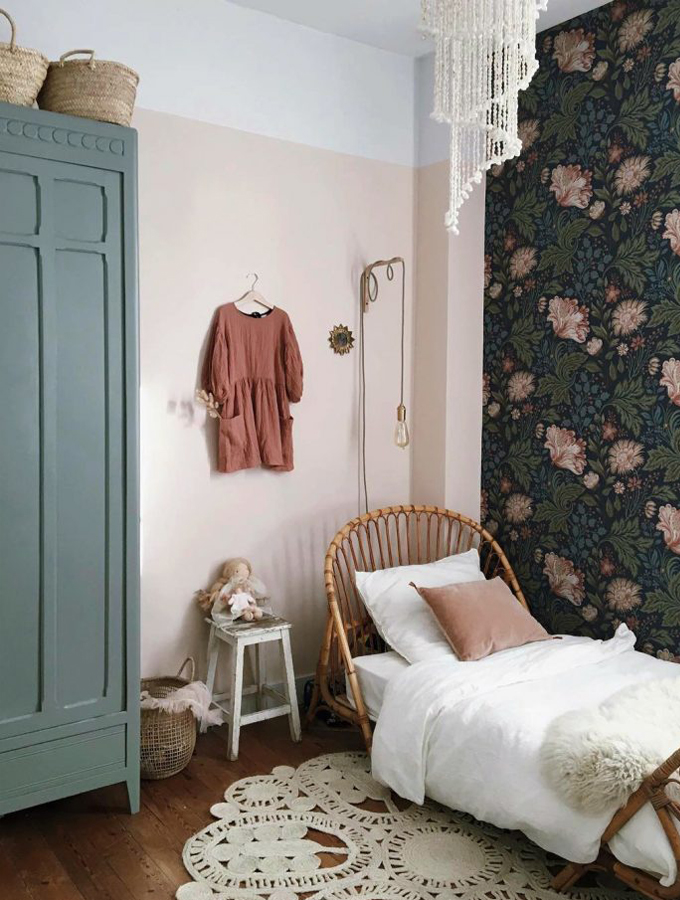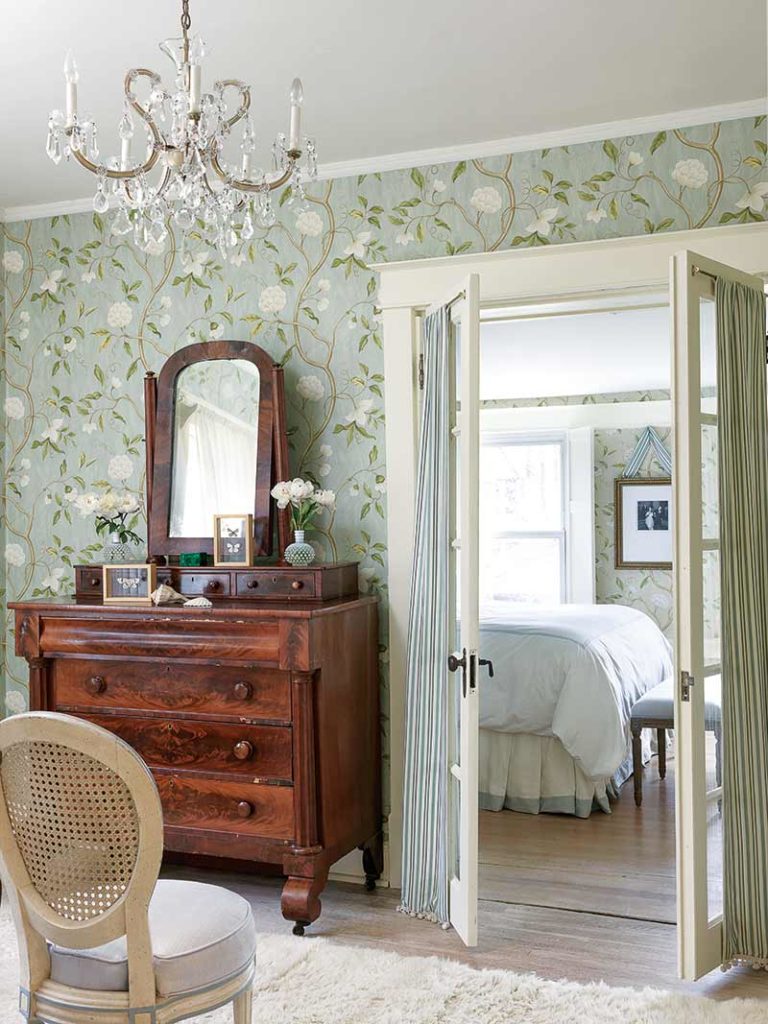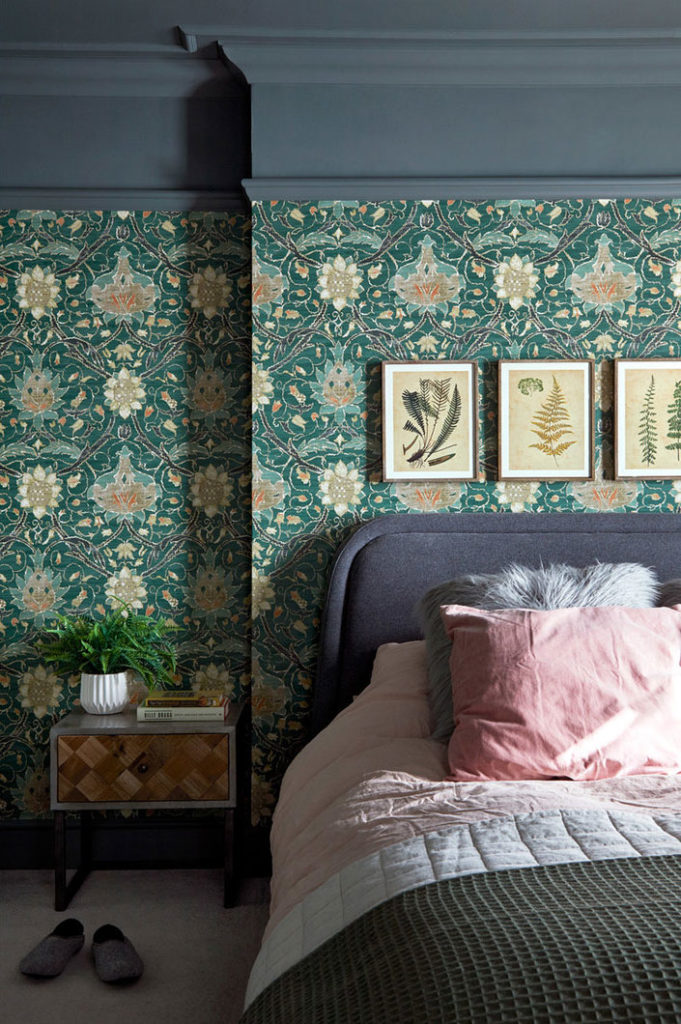 and if you didn't catch it on instagram yet, here's the first photo I am sharing of the wallpaper and painted trim.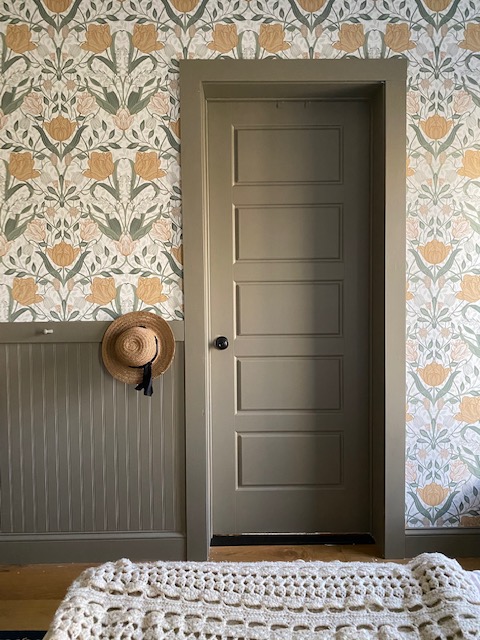 (Visited 6,195 times, 1 visits today)