Adding Character to your Home
Well, as you know they say it's all in the details. That is definitely the case with our house as much as I want to make big decisions I also want to choose those simple touches that really make the house feel special. Some of those small details are adding character to your home. I had worked with Nostalgic Warehouse in our last house when I switched out our door hardware for some gorgeous porcelain door knobs. They were so pretty and really popped against our dark gray doors. You can see and read about them here. 
Well, we were making the decision on our front door and I realized how I needed to select hardware. I did not want something that clashed or felt typical, I wanted something that really made a difference with the doors and so I knew Nostalgic hardware was my go to for knobs. They truly have quality products and the styles and the option to be able to customize the look, was exactly what I love.
Are you following along on Instagram????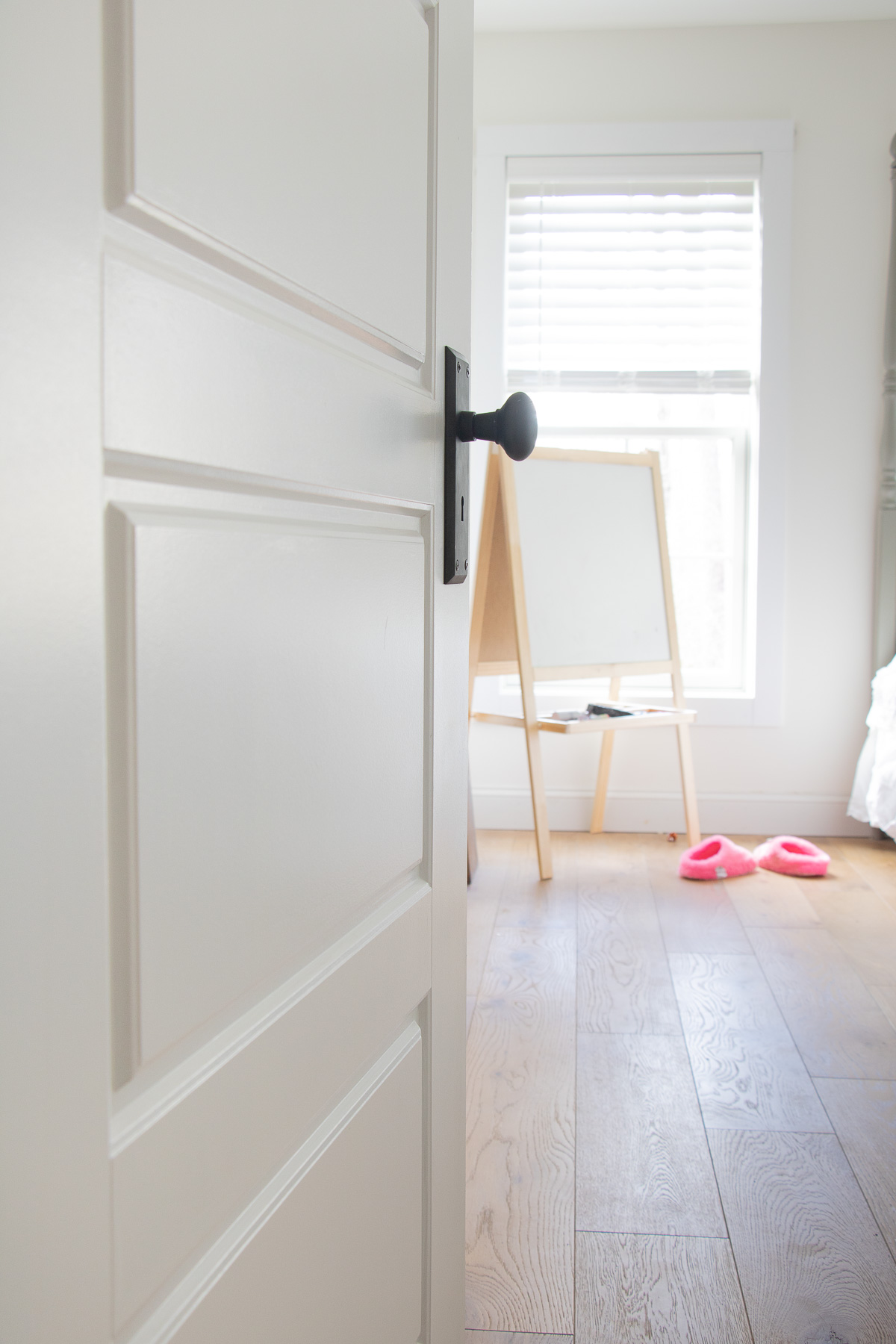 I chose the New York style plate this time, for our interior doors, because I love how it adds that old world feel. These plates and knobs are truly a way to add Character to your home. My favorite detail is the little keyhole as it adds such a sweet touch. The knob I wanted to be simple, even though I totally contemplated doing the crystal ones. Maybe in the future it could be a good option to switch or for the master bathroom! So the knob type is also the New York style.
j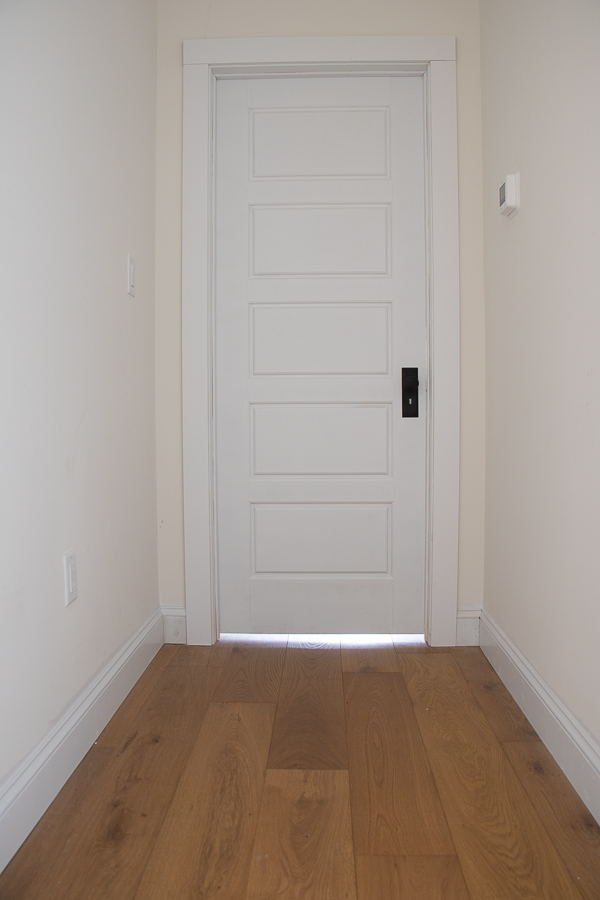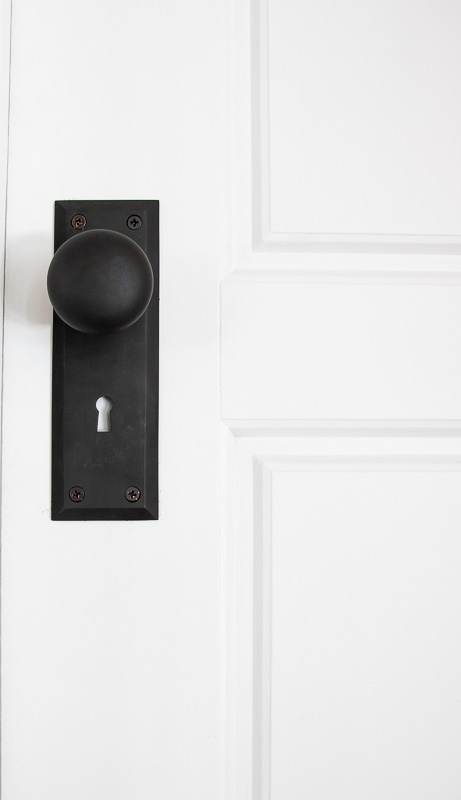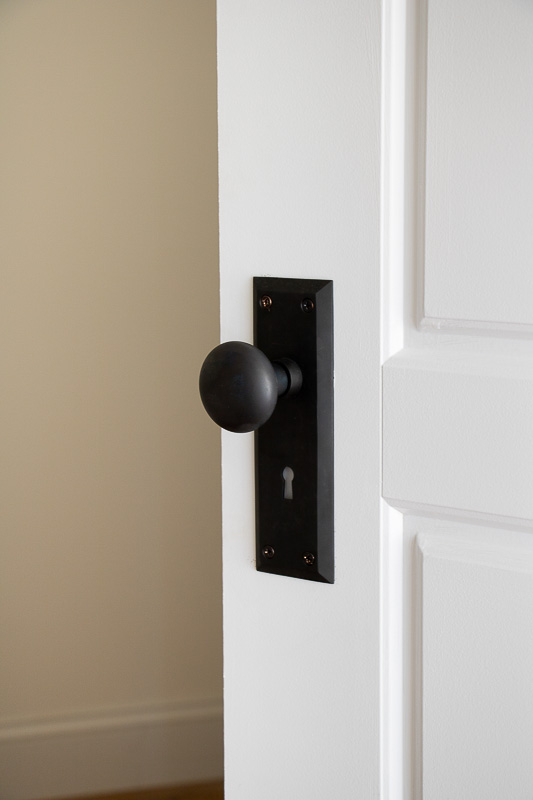 For our exterior door I seriously gushed hard when I found the vintage brass finish and the gorgeous handle. I wanted our door to really stand out since it's the first thing you see when entering our house. I guess I like the "New York" look, haha because this too was the New York style in the exterior handset. For the inside I chose the Deco style. I just thought since the front door was separate and different from the rest of the doors I could go a tad fancier here. I will say this door knob made all the difference. It's like the jewelry you select for your outfit. It finishes the look and in some cases makes it!
j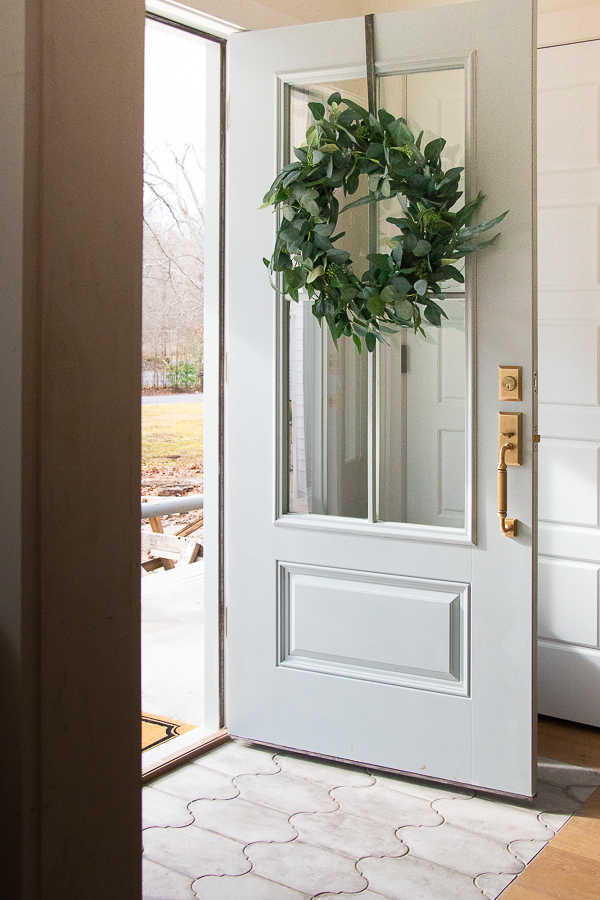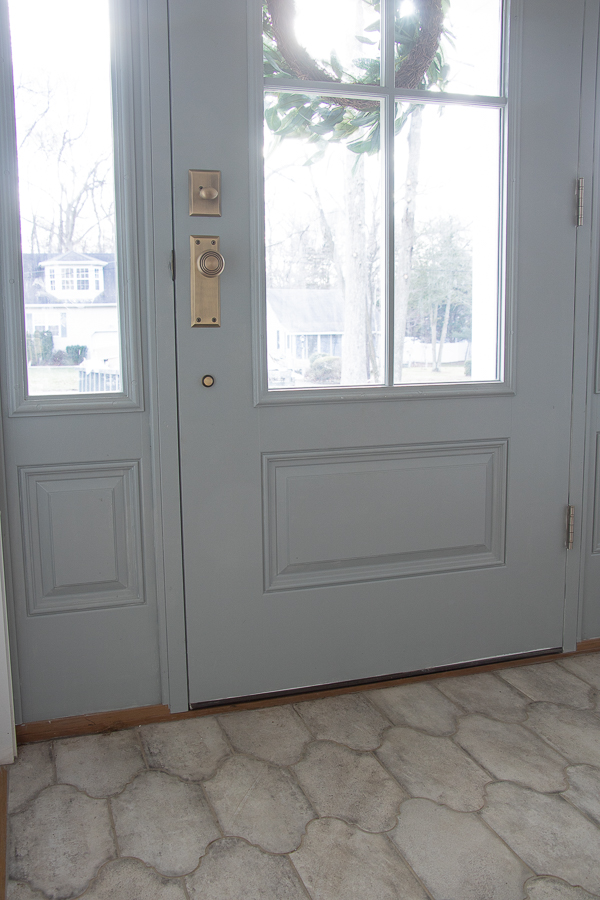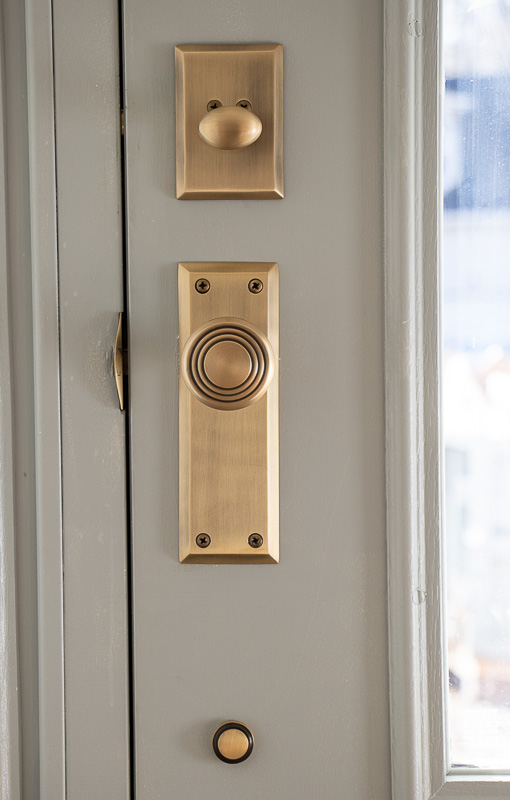 What's wonderful is that it's not just your standard hardware store door knob. These are truly special pieces and they have that old world or vintage look to them but they are new and clean and you know all the parts are going to come with them. That's always my biggest fear about buying true vintage knobs..whether or not they will actually work once you put it together.
I love the look and now for some finishing moulding and furnishings and this house will be looking like a home in no time!
Please Pin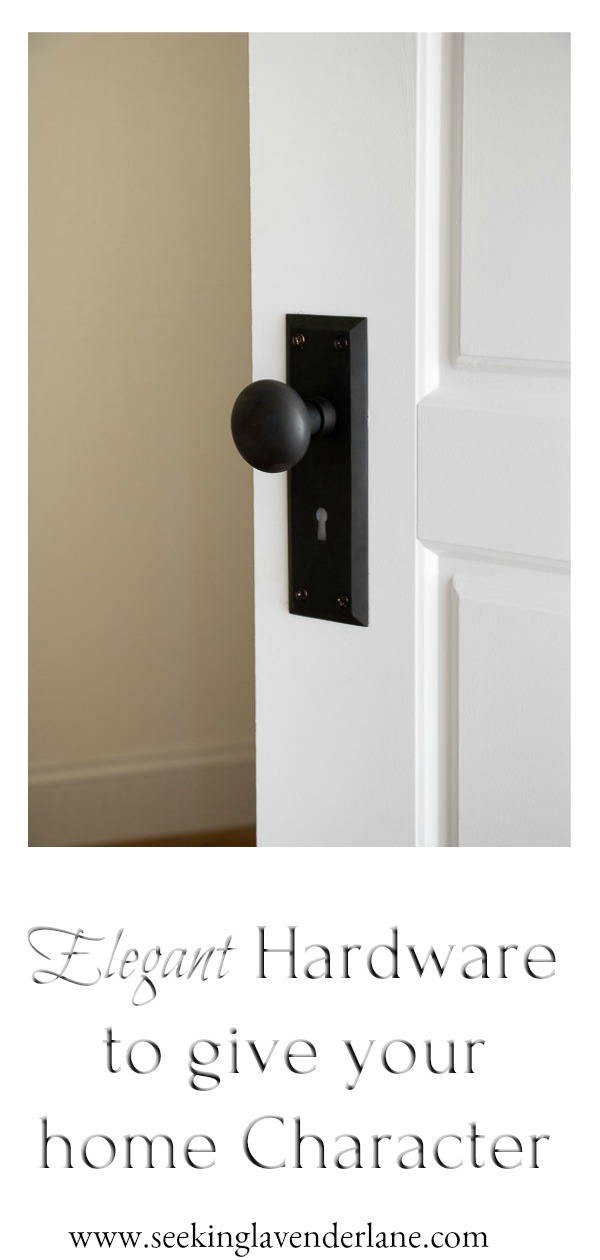 Read more about our flooring here!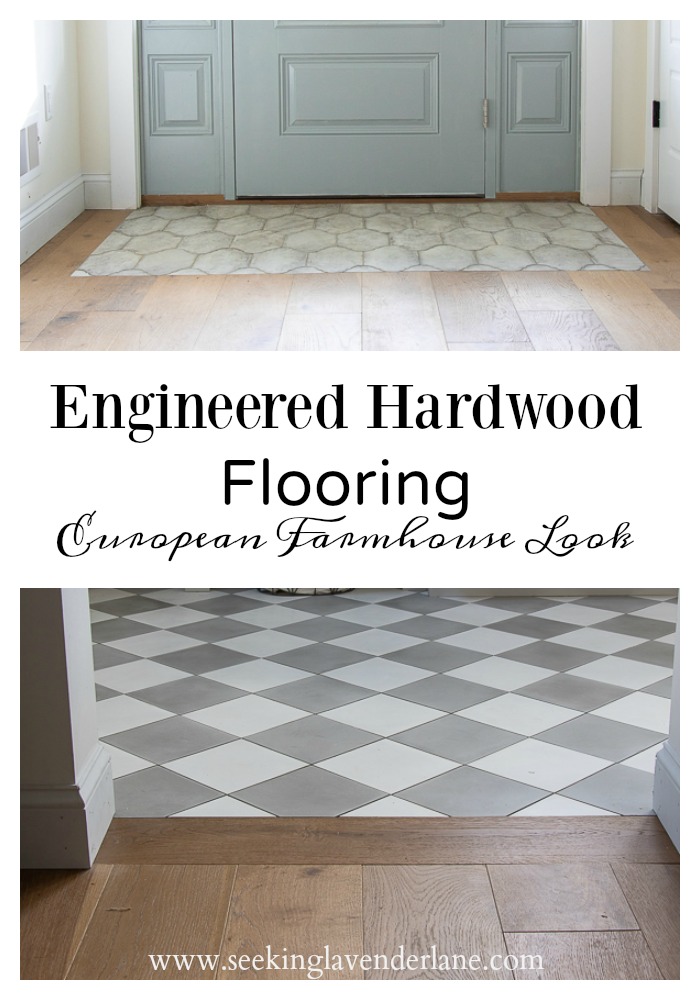 (Visited 7,541 times, 3 visits today)