DIY Butcher Paper Holder
Bakeries and Deli's are not the only places where you see these adorable butcher paper rolls and holder's anymore. They are a definite item when it comes to Farmhouse Kitchen's. I have been loving this idea for sometime now, especially since I have been wrapping gifts with brown paper for years. There is something so simple and chic about this paper. I decided after passing on a $200 Butcher paper Holder, and then another again for around $50 at the Country Living Fair a couple months ago…that I would just DIY my own.
This post contains affiliate links for your convenience!
MATERIALS to Make Your Own Butcher Paper Holder
Cedar Planks
Screws
Nail Gun (the one we use)
Drill
Assembly
Cut wood 25″ (for base)
Then Cut Sides to 6″ (each)
Use Nail Cut to Assemble sides to back base
Add two screws each to secure better.
Measure and line up where hole for dowel will go.
Use 1″ Spade Bit to Drill into sides to create hole.
Cut Dowel to have small over hang on each side.
Add hole on end of dowels and place screw, so dowel won't slip through (be sure it's easy to remove)
Order Butcher Paper, and place onto dowel.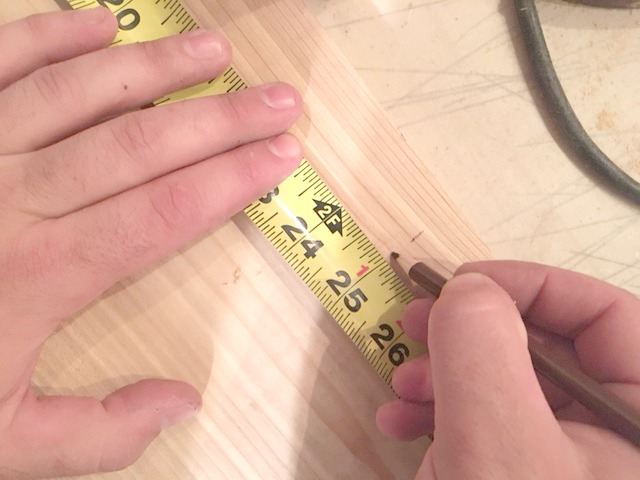 Step 1: Cut Wood to 25″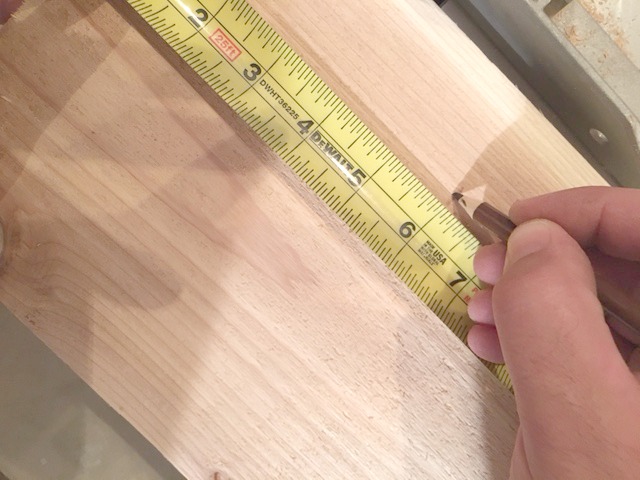 Cut Sides to 6″ each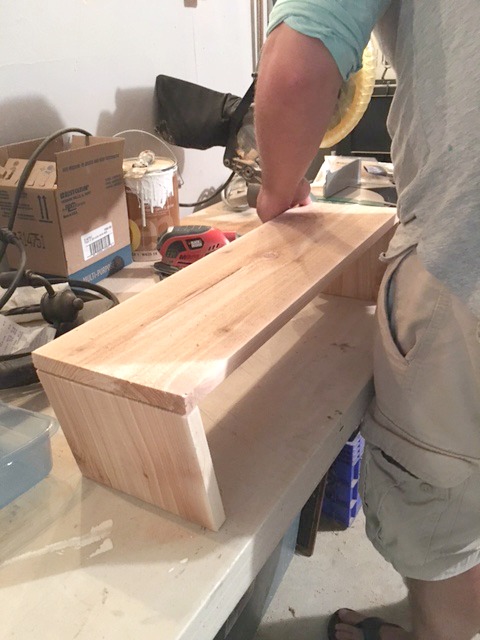 Step 3: Nail Base and Sides together, add two screws to each side for extra support.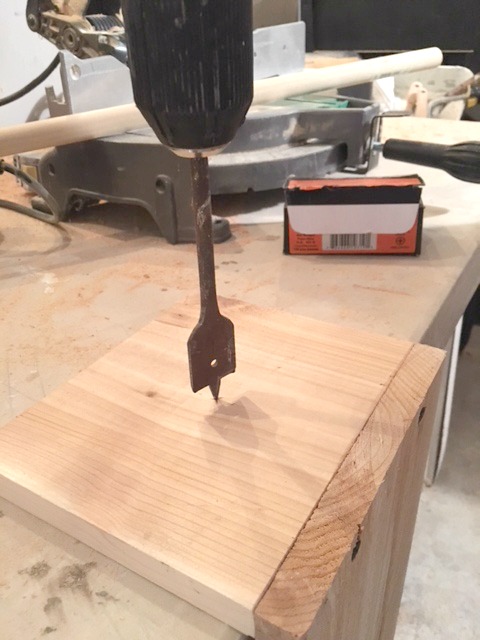 Step 4: Drill hole using spade bit.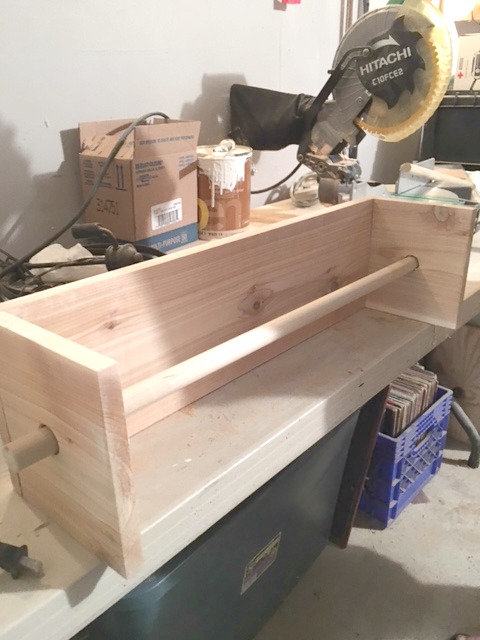 Screw hole into sides of wooden dowel, and then place dowel into holes.
Then just add paper!
*TIP I had to unravel the paper so that it would fit in the holder. The paper is wonderful though and great quality!
Here's Some Hand Lettering Pens to make your paper all fancy!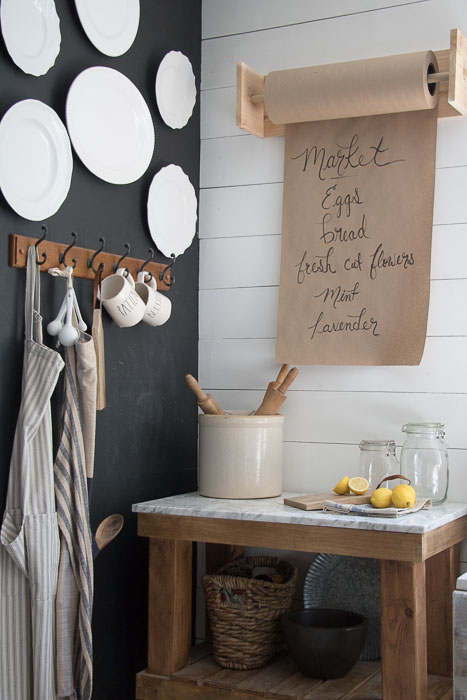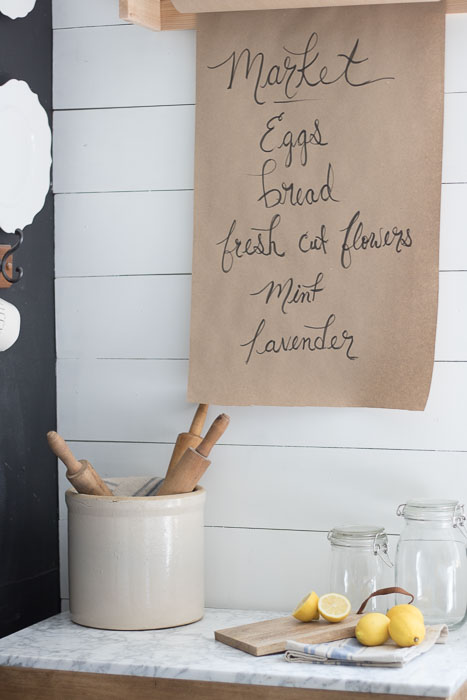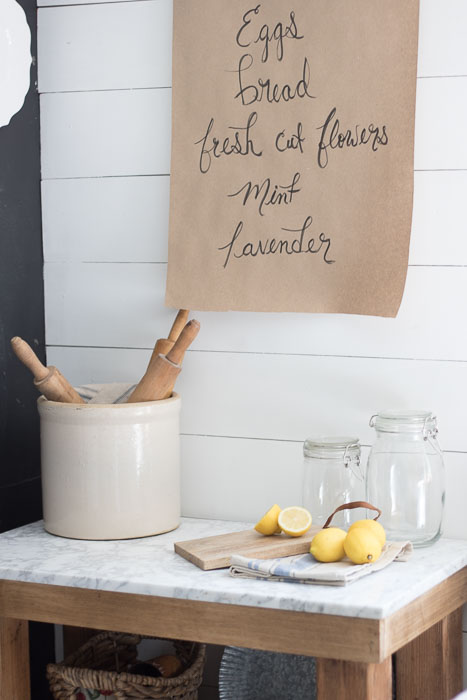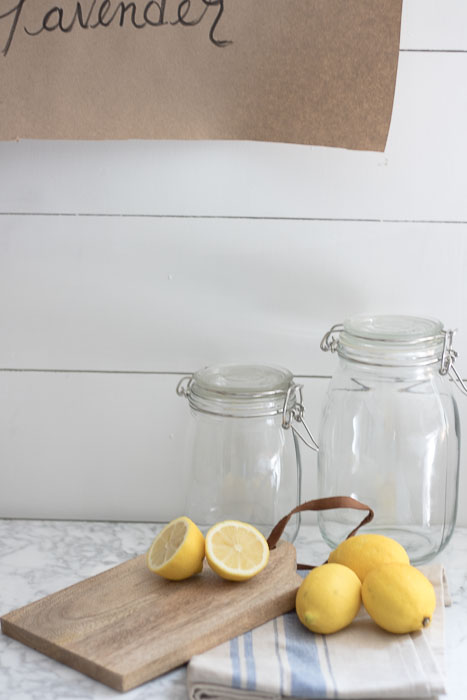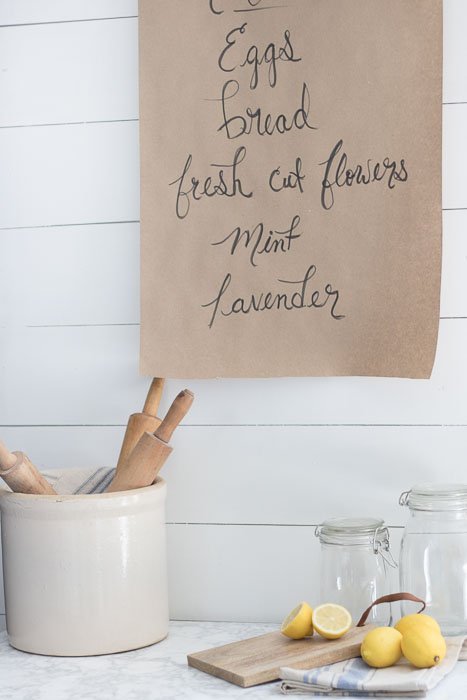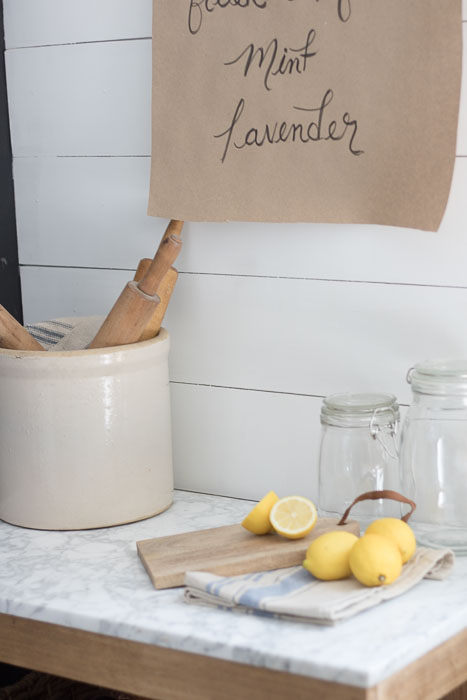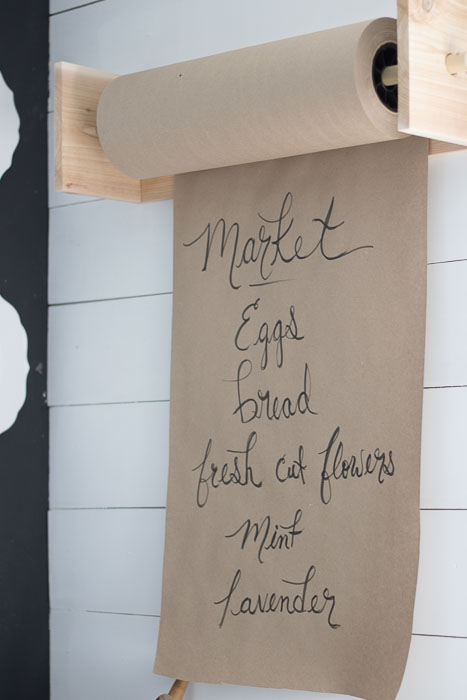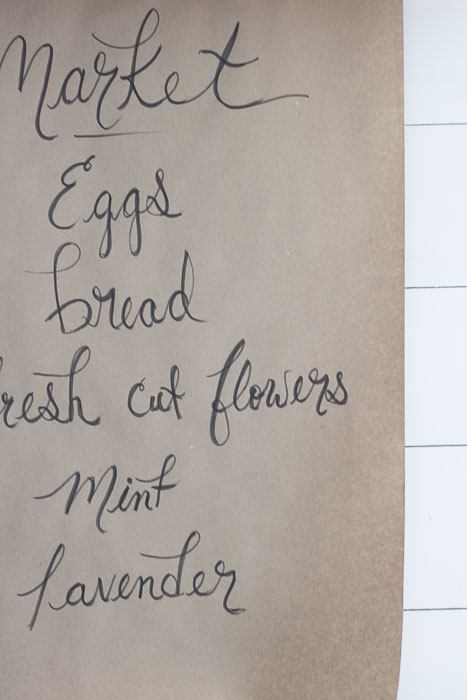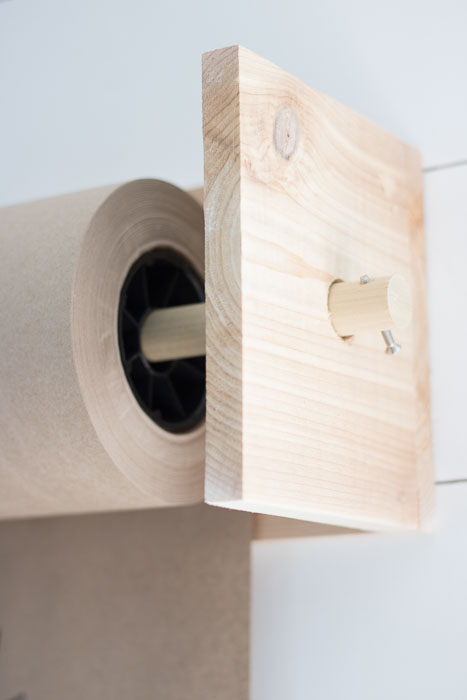 Sharing is Caring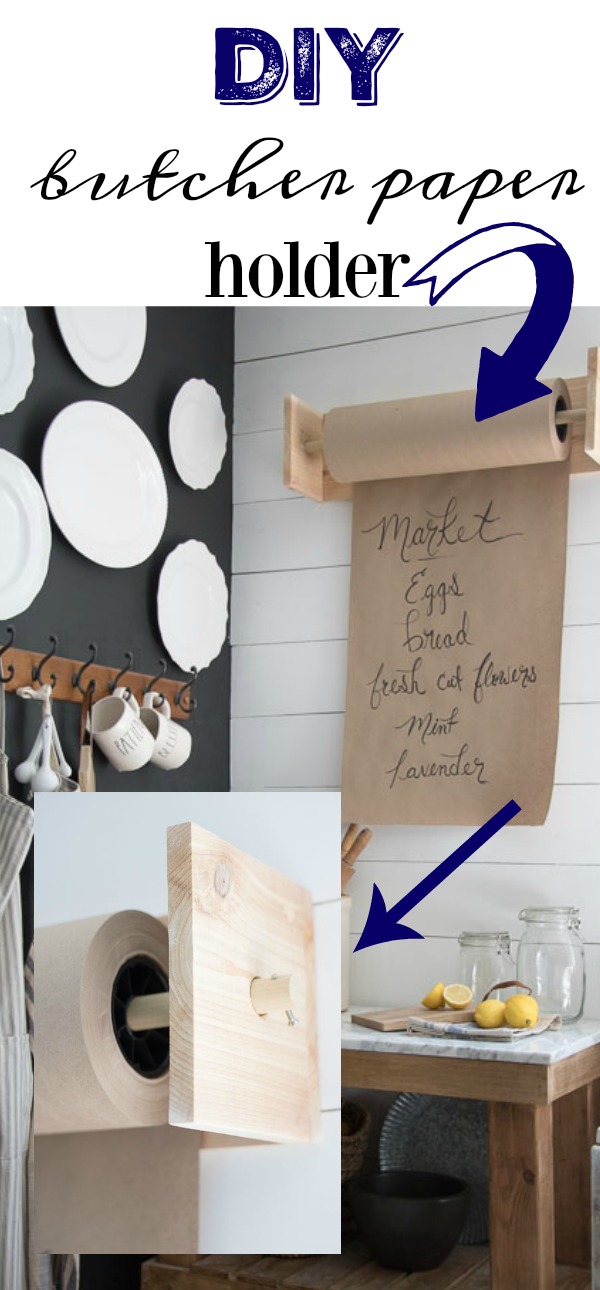 MORE DIY HERE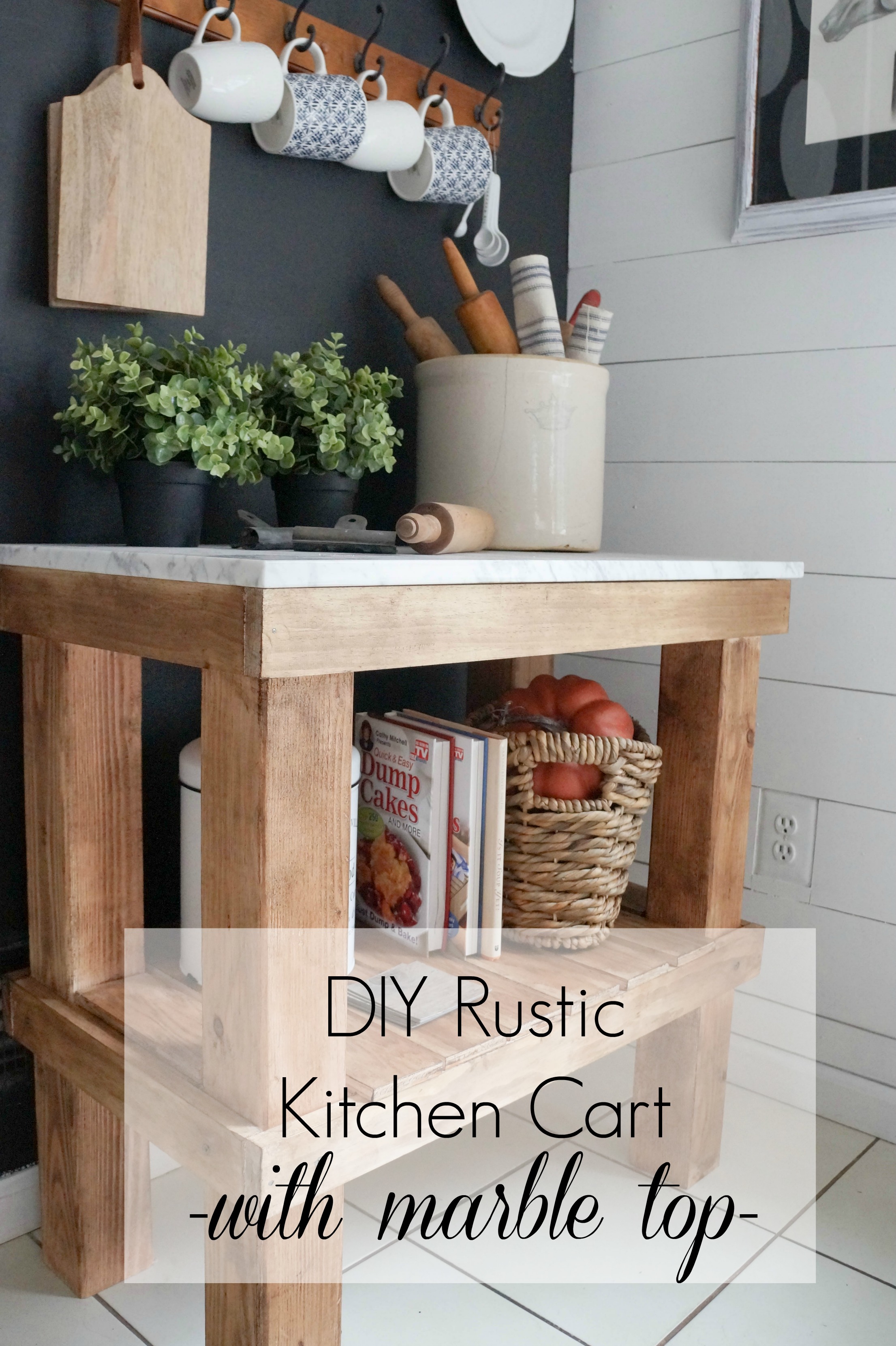 DIY Rustic Kitchen Cart with Marble Top