Simple to Create DIY Christmas Ornament Wreath.
Creating a beautiful Christmas room for my kids is so much fun to do and I generally try to create a theme around their styled rooms. This year, I had found an amazing Pom-pom Christmas Tree (which I will share at a later time) for my daughter's room, and I wanted to incorporate those same blush tone colors in that tree in other areas in her room. It helps that her room is painted the prettiest shade of blush so it all ties together nicely. Well, I came across some 50% ornaments at Michaels and I was deciding on what to do with them to create more decor for her room. That's when I figured a DIY Christmas Ornament Wreath would be easy enough to make and bring the Christmas theme together nicely. Overall I think the project cost me around $12 since I had the ribbon and some old ornaments that I used from home.
This post contains affiliate links for your convenience. I make a small commission from each purchase with no added cost to your product. 
Materials for a DIY Christmas Ornament Wreath
Ornaments-multiple sizes (use old ones or buy some plastic cheapies for this one)
Styrofoam Wreath– Not the one I used but a good option
Hot Glue
Cotton Balls (optional)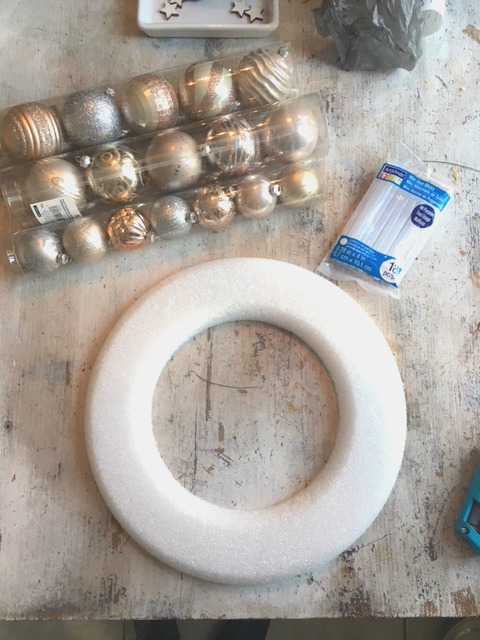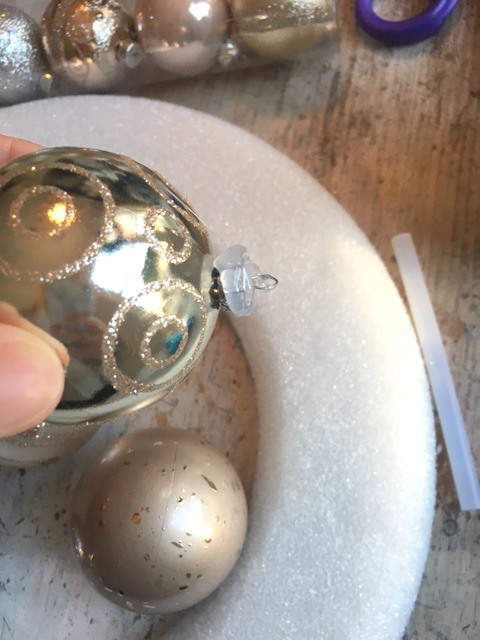 Step 1: Gather your larger size ornaments and take the hook and glob some hot glue on it. Press firmly into the styrofoam.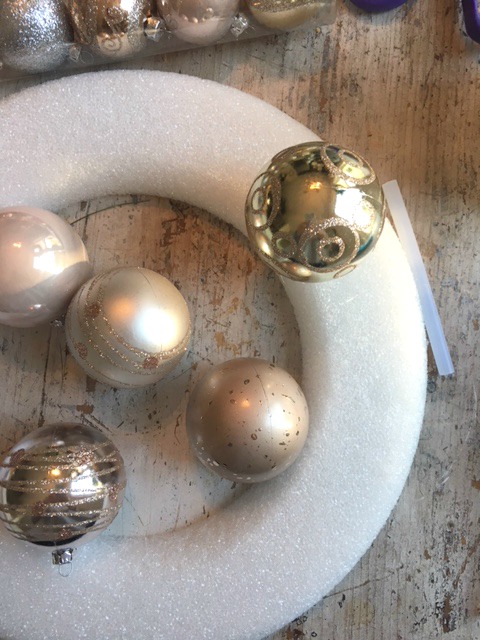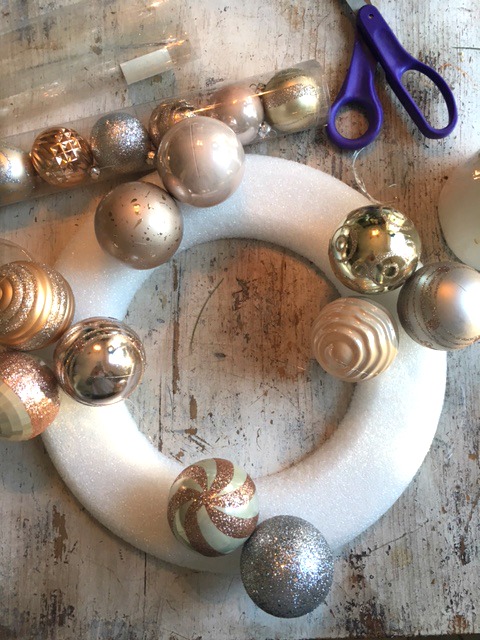 Create a pattern with the ornaments putting them on a diagonal or triangle shape.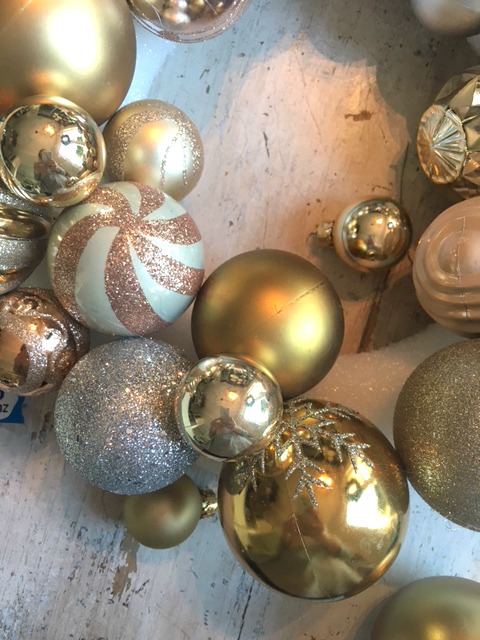 Once mostly filled, bring in your smaller ornaments. Tuck into ornament nooks, and glue some overlapping ones.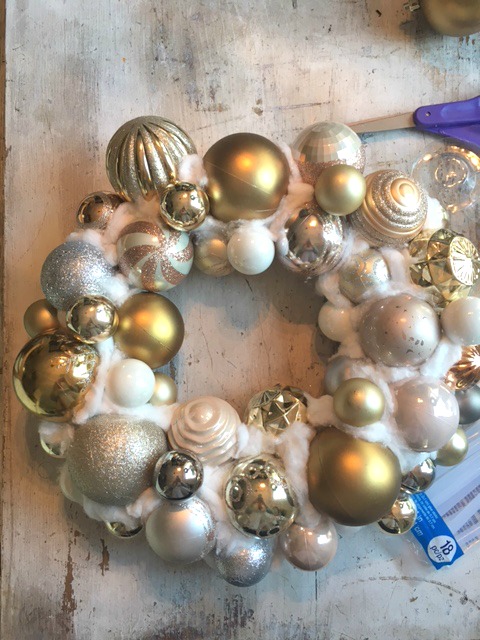 Fill the sides and inside or wreath. I used probably around 40-45 ornaments in total. I could have used a few more but ran out of ornaments at this point. I would say for this size wreath 50 may be a good number or ornaments all together to gather. Then gather your cotton balls and spread the cotton out. Tuck cotton in-between ornaments to create a snowy look. This also hides the awkward gaps.
Add a bow and try to not put too many ornaments on the top so the ribbon lays flat. Then hang in a door or on a mirror for a wow look!
*Tip use matching colors that coordinate well. Try to come up with an overall theme. Mine was blush and metallics and as you can see work well together beautifully.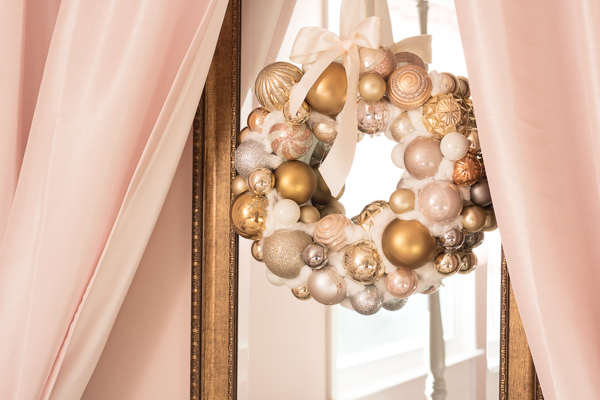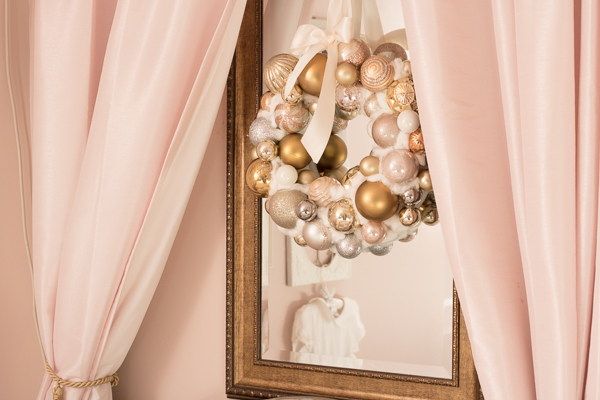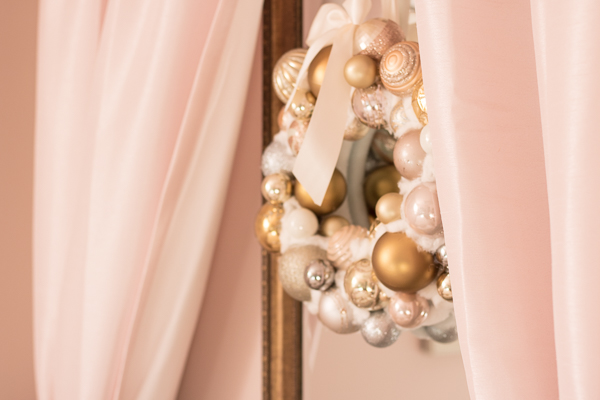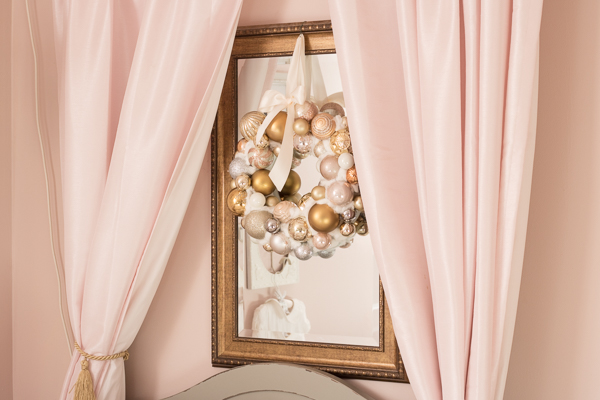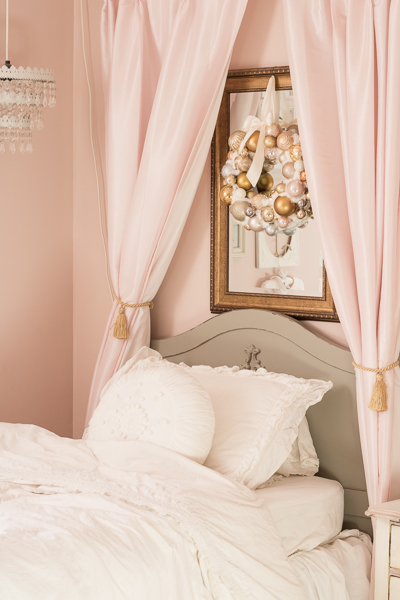 Please Pin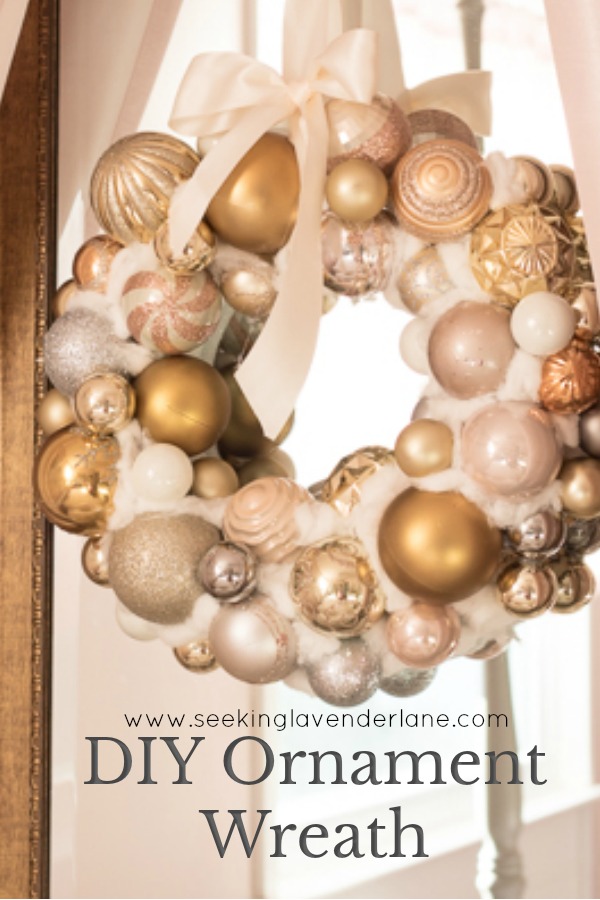 See More DIY Wreath Tutorials