Finding Contentment in Your House that's Not Your Dream Home
Finding Contentment, is something that has been on my mind for sometime now, and something I felt so strong to write about. Those of you that have been around here for sometime, know about our process of selling our home back in the beginning of this year…and how we didn't make it too far when we pulled out of our contract (due to some personal reasons). Well, that has left us in our 1600 sq ft home for longer then we had expected.It's just not our dream home no matter what we have done with it, so now it is just a matter of finding contentment in our house. We just feel how crowded our home has become and our projects don't seem as exciting any longer either. This is mainly because no matter how much we do in our house it just doesn't seem to make us happy. Well, that being so…I've been trying to find contentment in my house again. Mainly thinking back on a time when I was a kid and my home that I grew up in…never felt too small and never felt like something I was comparing to the Jonses' either. As a young child you just don't see things like that and I am trying to bring that child like behavior back to my mind as I try to find contentment in our current not so Dream Home. Knowing this is the house my kids call home and where we are making new memories every day.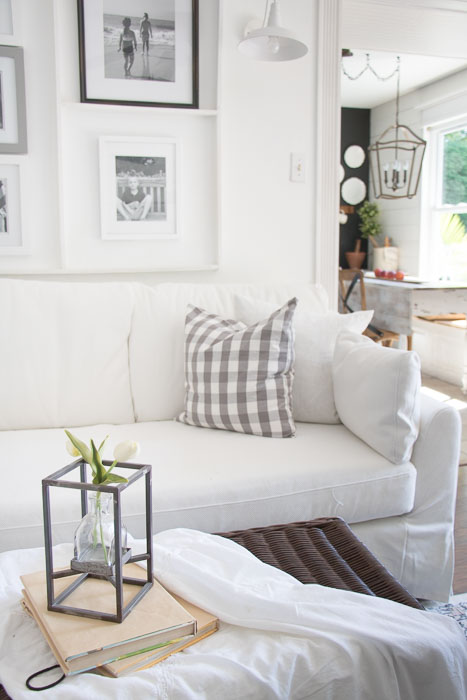 HOW TO FIND CONTENTMENT IN YOUR HOME
I think most importantly to find contentment in your home is to make it the best you can. This can mean many upgrades, or just necessary upgrades. That's based on your finances and what makes you happy. Of course for me being a decorator that may be more then the norm. Changing paint colors to update rooms every year or so…switching up furniture, seasonally decorating, and accessorizing with accessories that make me happy.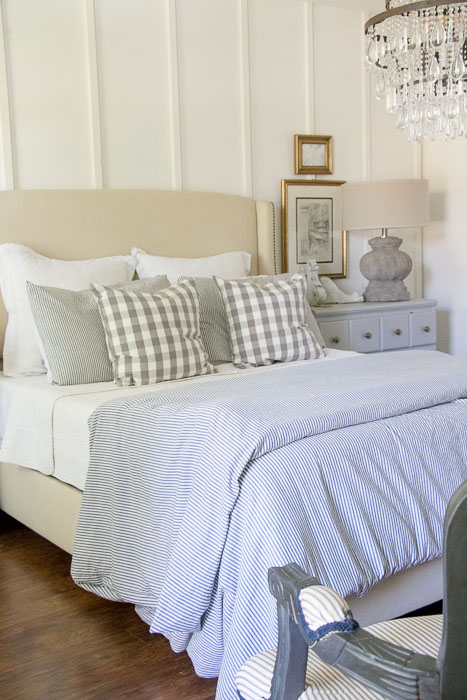 2. This brings me to my second bit of advice. Surround yourself with what makes you happy. Of course in your home it's always those that you love. So, adding your favorite photos in a gallery wall of your children or grandchildren, selecting paint colors that make you happy, and finding comfortable and stylish furniture that feel like you. We can't always change the walls in our house, but we most definitely can style the ones we have.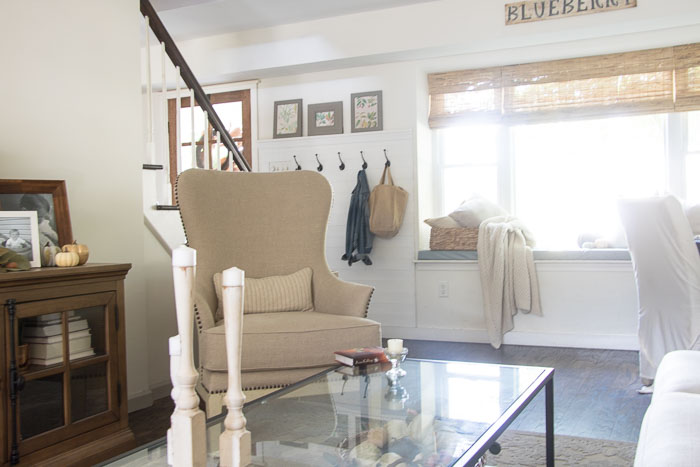 3. Maybe your home being small is not what makes you unhappy, maybe it's outdated, or just needs a lot of love and you just don't have the funds or the time. Focus on those important rooms at first and make them what you want. I would say kitchens and where you spend the most time should be a good starting point.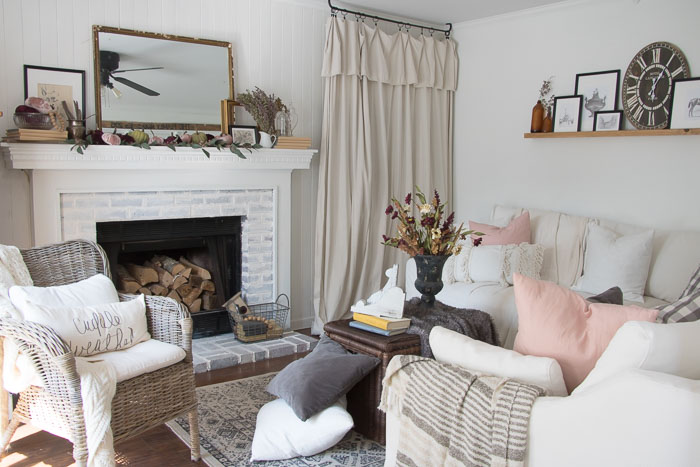 4. Lastly, do what you love in your home. Okay, so a swimming pool is on your dream list but swimming in your backyard doesn't seem any where in your near future….add a beautiful fire pit and enjoy your backyard roasting marshmallows instead. Set a beautiful table for dinner, open the windows and let the sunshine in, and maybe dance in the kitchen every second you get (we love doing this as a family).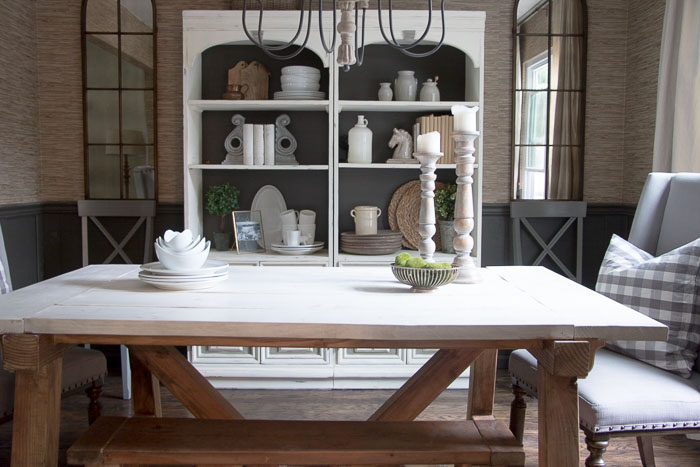 You will most definitely still have your moments of that comparison game, or dreaming of that dream home and more space…but why think about tomorrow let's live in the moment and enjoy where we live. I think after seeing all of the natural disasters  in our country it makes me grateful to have a home to come to everyday and though pretty homes are enticing, having a place to live with heat, water, and shelter is the over all blessing.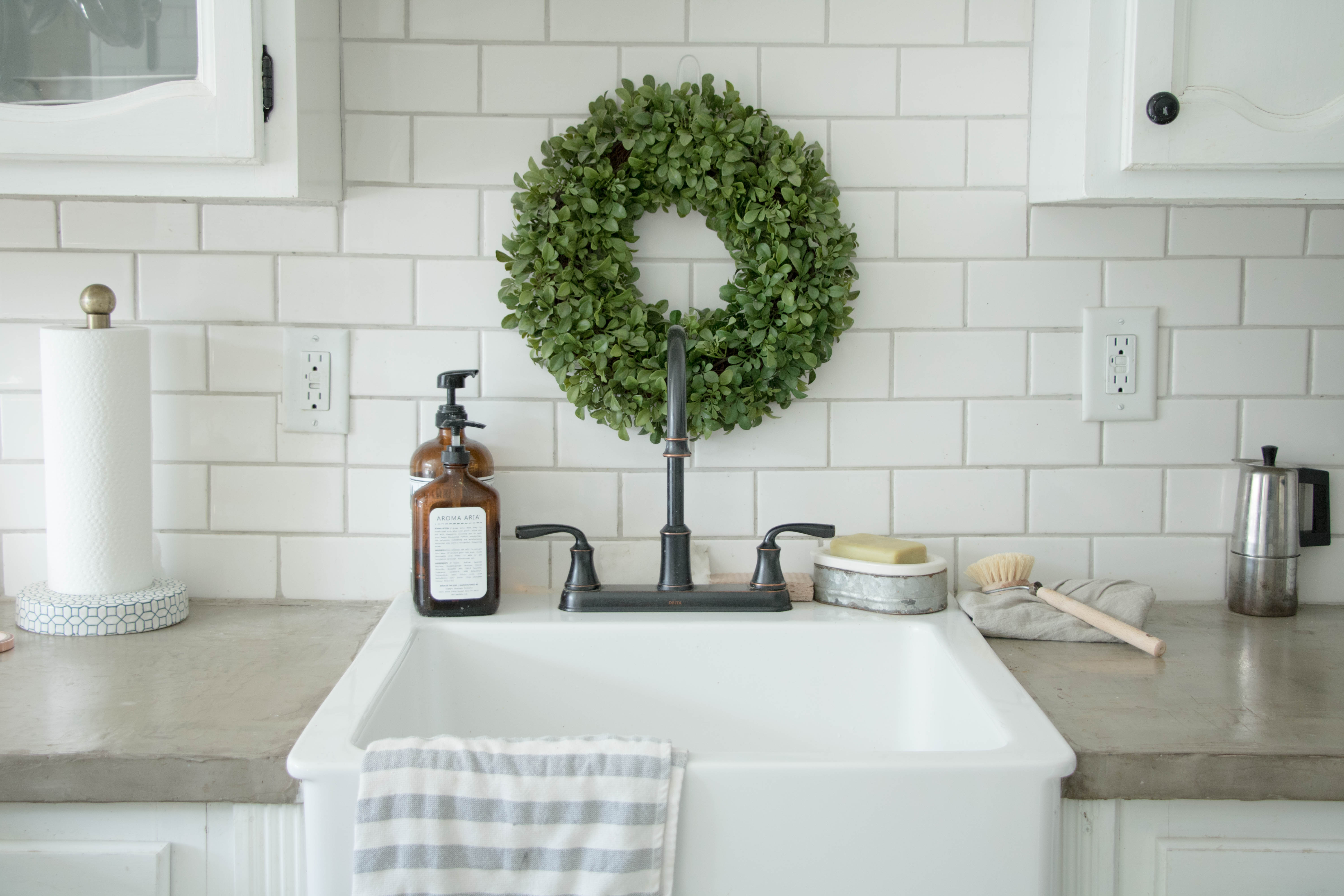 I hope this was a helpful post for you today to finding contentment in your house. It was so good to write this down and get this off my mind as it's been something I have been truly thinking about a lot lately.
Please Pin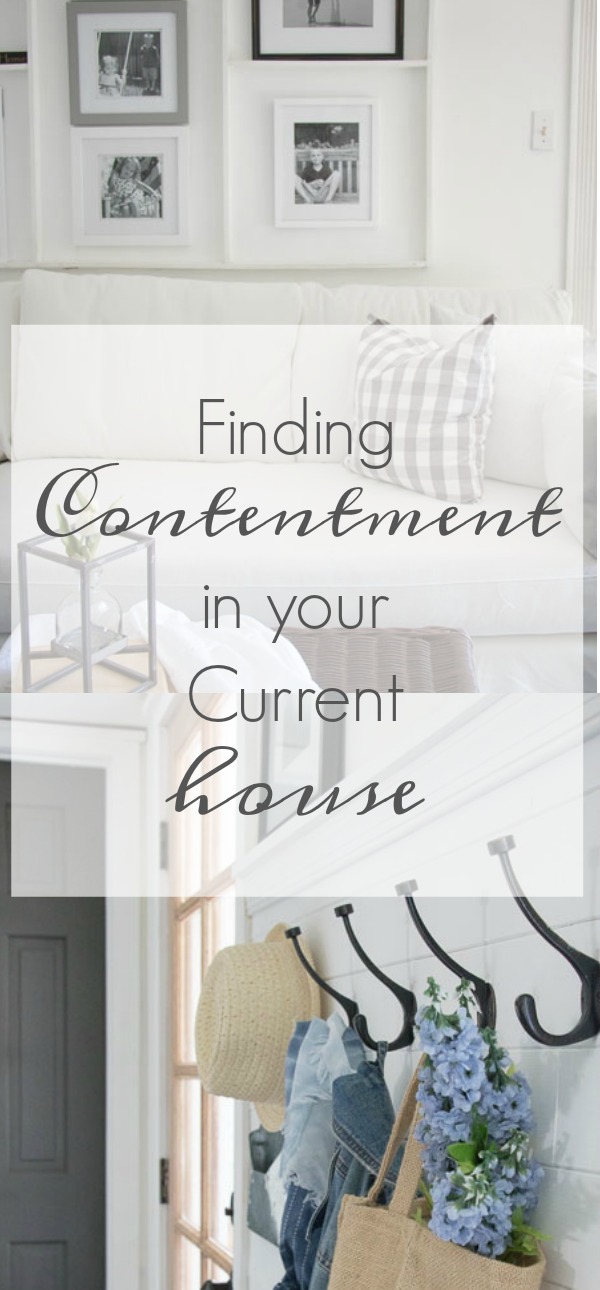 Please Stay a While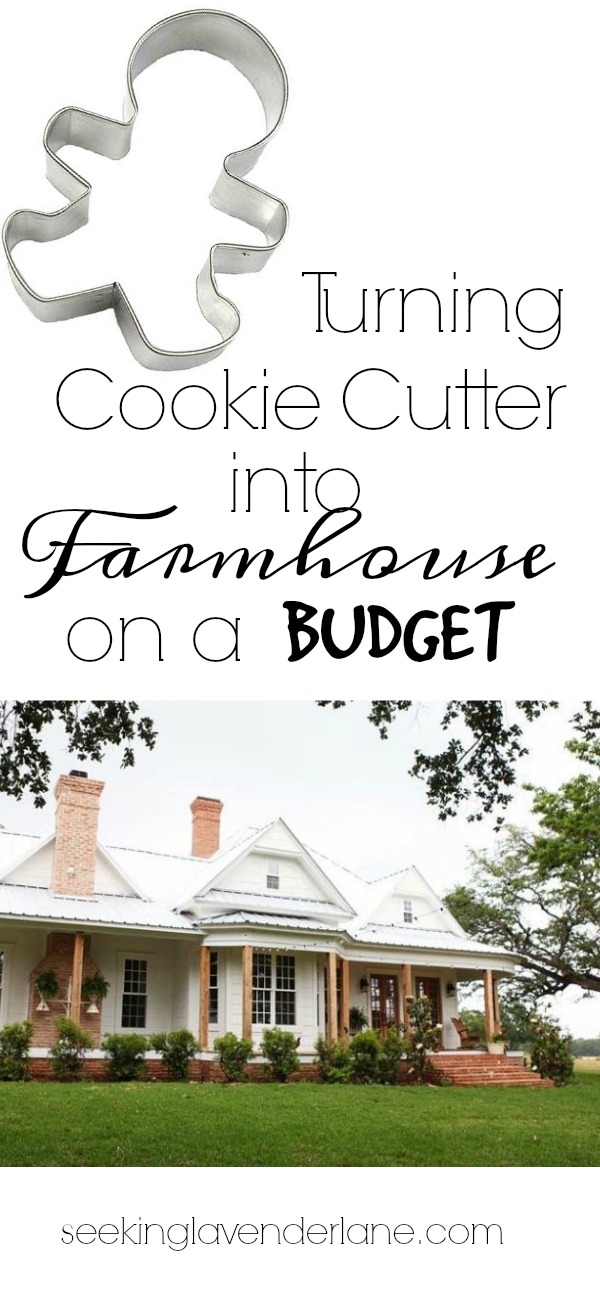 Achieving the Farmhouse Look in a Cookie Cutter