I keep saying I can't wait to tell the journey of Fleur & Flame some day…its because when God moves, he moves. The devil will certainly put obstacles in your way when God has a vision…but being persistent just knowing this was a dream from the Lord has kept me focused. I gave up on fleur & flame quite a few times mentally…but here I am a year and a half later and not giving up on the vision. We have changed a lot since April 2020 but we pivoted, grew, and kept dreaming! This dream just got a whole lot bigger too…we just re-branded!
"I kept hearing…keep going…start somewhere…it doesn't have to be perfect from the start."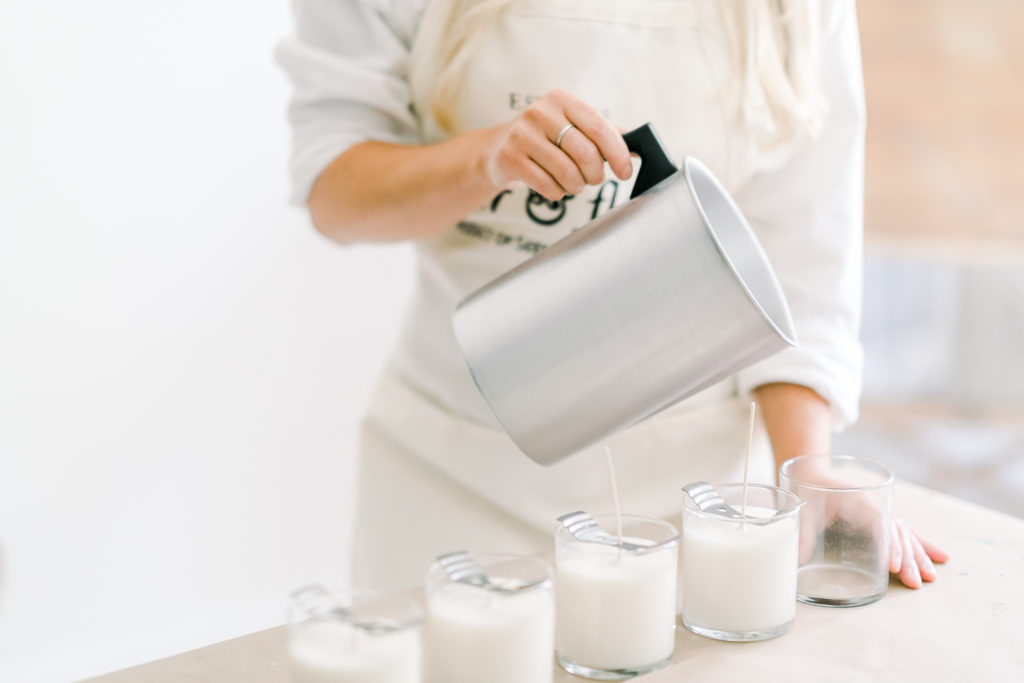 I want this post to be both to share our new look and the wonderful team that has helped us get here, but also to encourage you all that are dreamers like myself to never give up! (STICK AROUND FOR OUR GIVEAEAY) Chasing dreams are not suppose to be easy, they are hard…they are confusing, and most definitely have many roadblocks, self doubt, and of course we can't forget the BIG one imposture syndrome. As someone who felt I should stay in my lane and continue on just being a home décor blogger starting a candle line was an add on to my business that I truly only wanted to dabble my toes in. I had vision to bring the senses into the home with my Home Healing concept, but to physically pour candles myself, that was NOT GOING TO HAPPEN!
Can I remind you all the last time I made a candle at home???? It turned into a wax explosion all over our kitchen range. I knew right then "Girl, you aint made for this". I consider myself a creative person and so the creative part for me was the packaging, the fragrances, and the curating of the monthly subscription candle box. That was fun and I was able to provide a great product monthly with the help of a local candle maker here.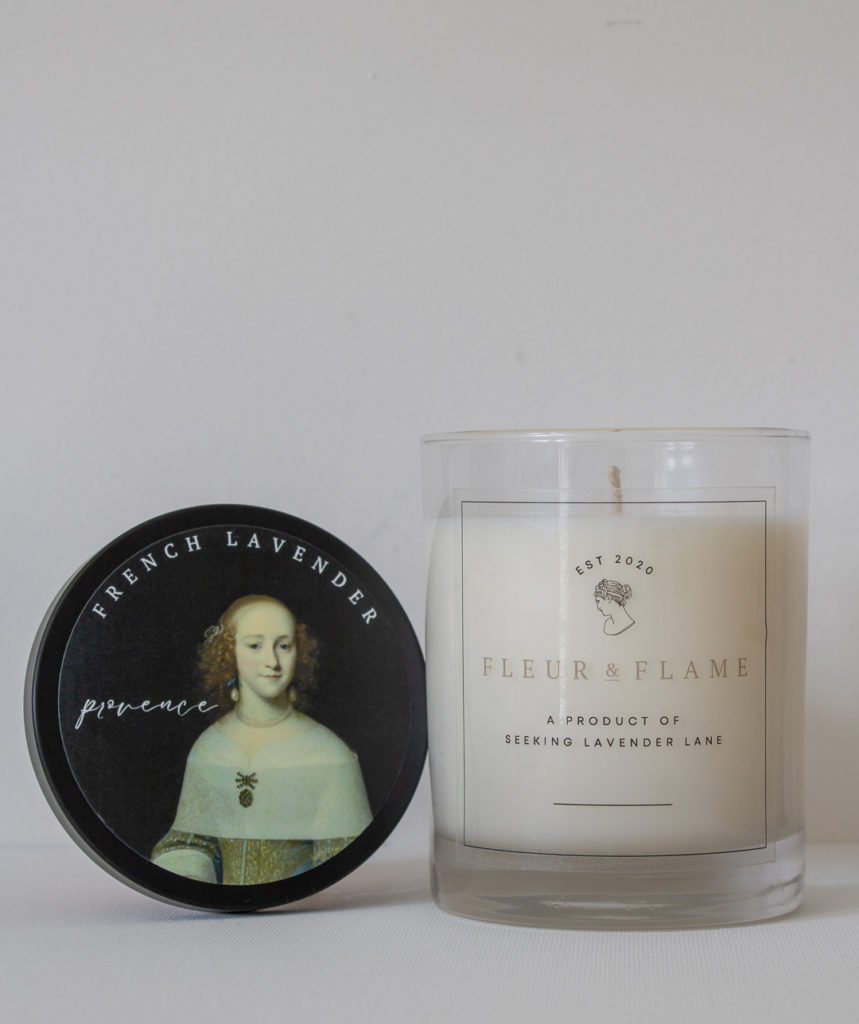 Well as of this March I taught myself everything I needed to know about candle making…I worked hard, lost a few candles, and when I tell you…I never looked back! God wanted this all along, and so I trusted and without that change and pivot this candle line couldn't be what it is today or where I see it going.
We are currently in 4 shops, have 5 staple fragrances for our lady line, a new seasonal scent, our new French Kitchen collection, and soon I'll be launching our "Smoke" collection too (for a sophisticated French non-lady look). Not to mention our pop up of vintage vessel candles that I'll be adding for all my vintage lovers!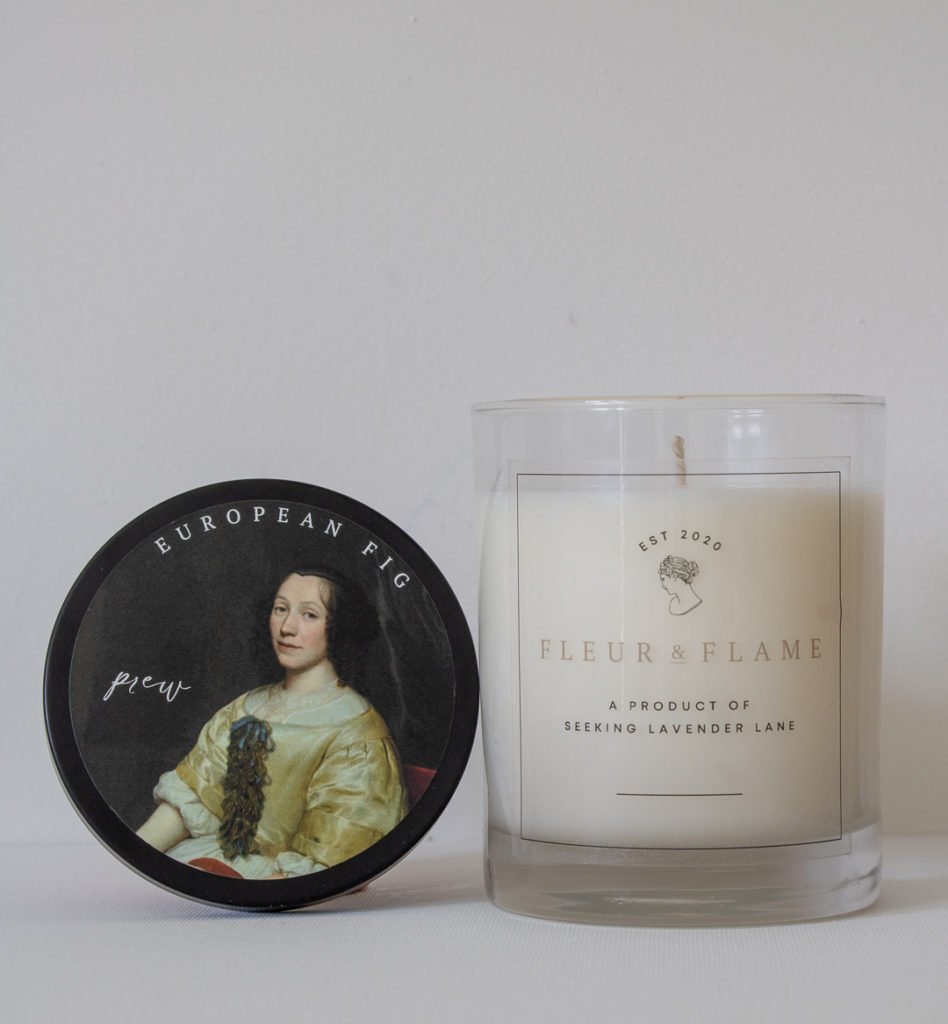 To top it all off I am very excited that we will be attending the Found Cottage Mercantile Market next week in Holland, MI hosted by the lovely team at Found Cottage and Liz Marie Galvan. Follow along on Instagram as we head to the show and prepare our booth!
I'll save the entire full story of the fleur & flame candle journey for another day…but when God says move…you move…when God says don't give up, you don't give up…and sometimes the nudge from the Lord feels like one thing but it ends up leading to something else. He called me to Home Healing but really he was calling me on this trusting journey of following Home Healing that lead to this subscription box—that I quit—and then unquit (if that's a word) and kept reimagining and today is a candle line that I am proud of! A candle line that I get to watch turn from a dream to something I truly believe will support my family some day. A candle line I can see become something that supports charities in the future, and just maybe the candle line that allows my husband to quit his job one day.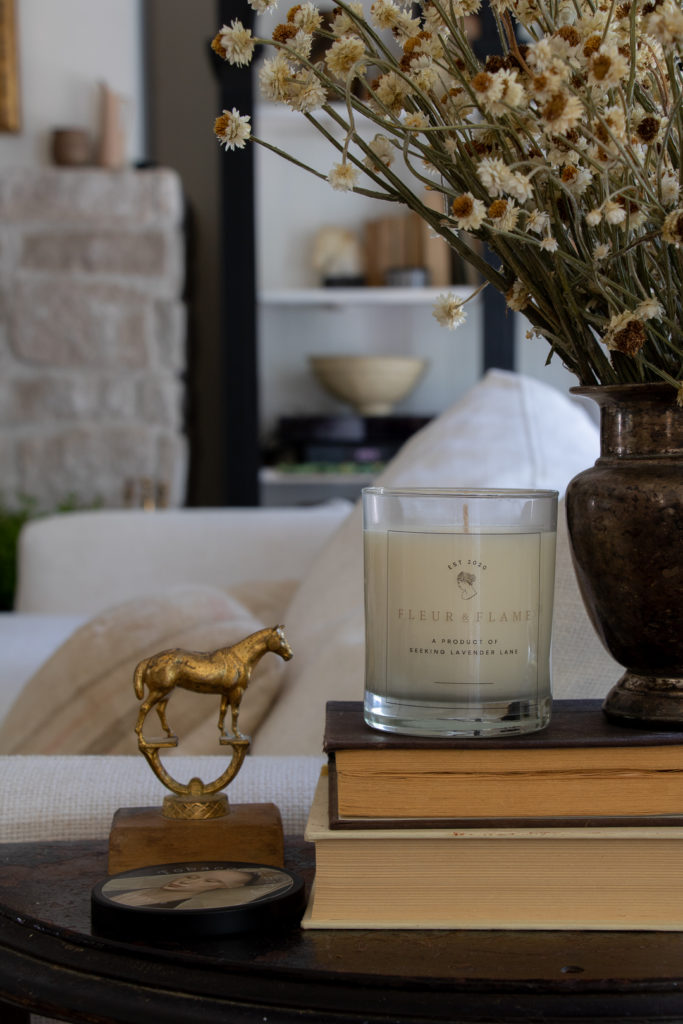 Okay, lets back it up a bit…come back down to earth Deb (dreamer land), today we re-branded! My vision for our candle needed a little professional help and something I have learned over the years of owning my own business is call for help when you need! Ask the professionals you can't do it all on your own. I worked on my logo over and over again this summer just trying to get it right, and then there was a message in my inbox of have you thought about changing your logo? I think its just what you need to meet your brands potential. I knew right then that's what I needed to hear all along. The message was from Elizabeth from Site Culture and on the spot I said you get it… I need your help!
They have been wonderful, easy, and a perfect match for our brand! They see my vision of wanting a unique product on the market that reflects my European flair. They re-worked our website (lavenderlanemarket.com) and created a vision board, 2 logos, & made the lady lids better than ever.
Guys, don't give up dreaming…do it more than just for money…follow God's lead and when the the path gets rocky turn up the gas…bend, learn, and progress!
YOU CAN SHOP OUR NEW CANDLES HERE!!!! OUR FALL SCENT WENT LIVE TODAY!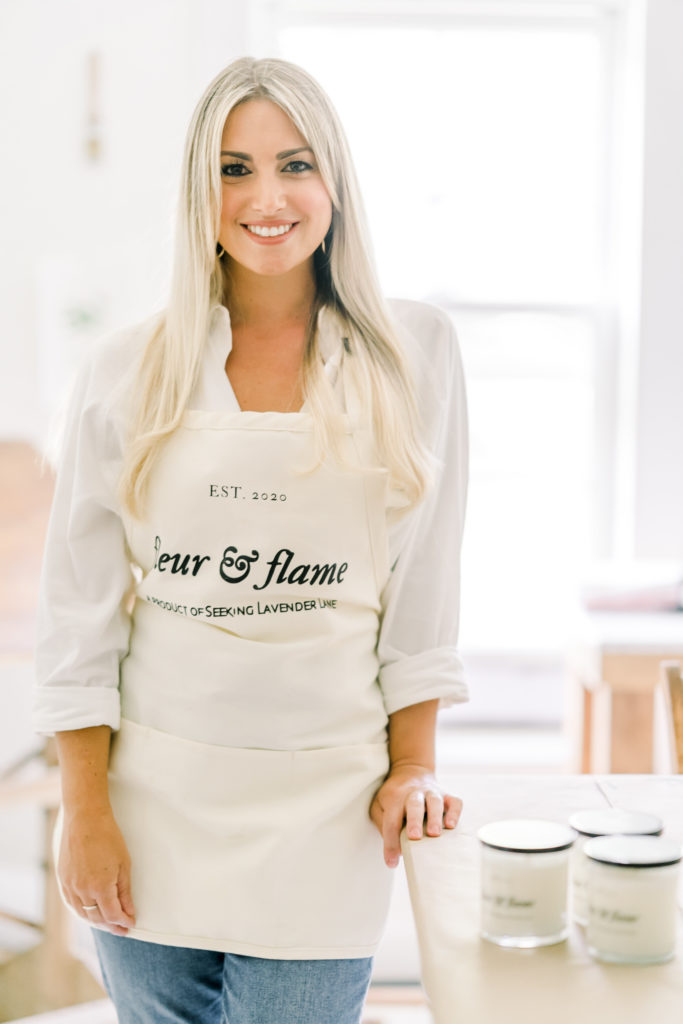 Thank you for reading this, and I hope you see the vision of our fleur & flame candle as we do! We can't wait to share more with you all on what's to come. I appreciate your support and love every message I receive of your candle's styled in your home & watching our little brown boxes get shipped throughout all 50 US states!
OH THAT GIVEAWAY!!!! With your help I want to get the word out about Fleur & Flame and I want you to start your dreams, share your dreams, or continue your dreams to inspire someone who's reading this! I will be shipping a candle to someone next week…
TO ENTER: Pin our pinnable graphic below, and comment about a dream you worked on, have worked on, or have felt called to do! Ladies God wants so much more from us and by trusting him and showing him we trust him with our dreams. Sometimes it just about saying it out loud and taking a leap of faith!