How we tranformed our outdated space with a Neutral French Country Living Room design on a budget.
Walking through our front door the last 8 months has been a bittersweet feeling. The "home sweet home" feeling leaves you instantly when the first room you see is empty and a not so put together living room. With the very jumbled decor and lack of furniture, it is hard to see what our home represents. I am not a show-off type of person, but I do like my house to have a very homey welcoming feeling, and I guess it's just the designer and perfectionist in me that can't handle if something is not finished. So with a small budget and lots of imagination we created a cozy Neutral French Country Living Room.
My design plans kept changing day by day mainly due to projects not working out the way I had planned and with our very tight budget. Since our budget was very restricted I had to think outside of the box for furniture and this, of course, is the reason for turning our previous kitchen table into our DIY Clock Table (Click Here to view that post) and our Ikea Hack TV Stand (Click Here to view that project). This room also displays our Knock off Pottery Barn Window Seat and Roman Shades,
I would never call any room in my house "done", but for now since we are ready to work on the outside and work on our bedroom…I am content with saying I am happily putting this on hold for a while.
So Let's take a look at what this living room looked like way back before we moved in…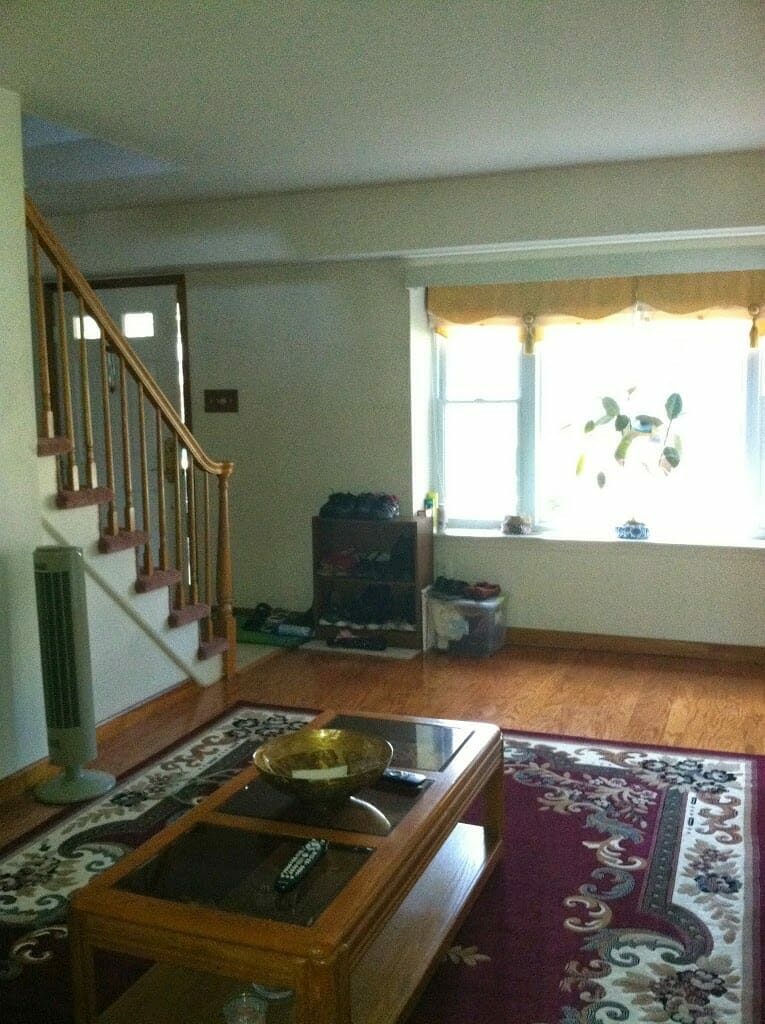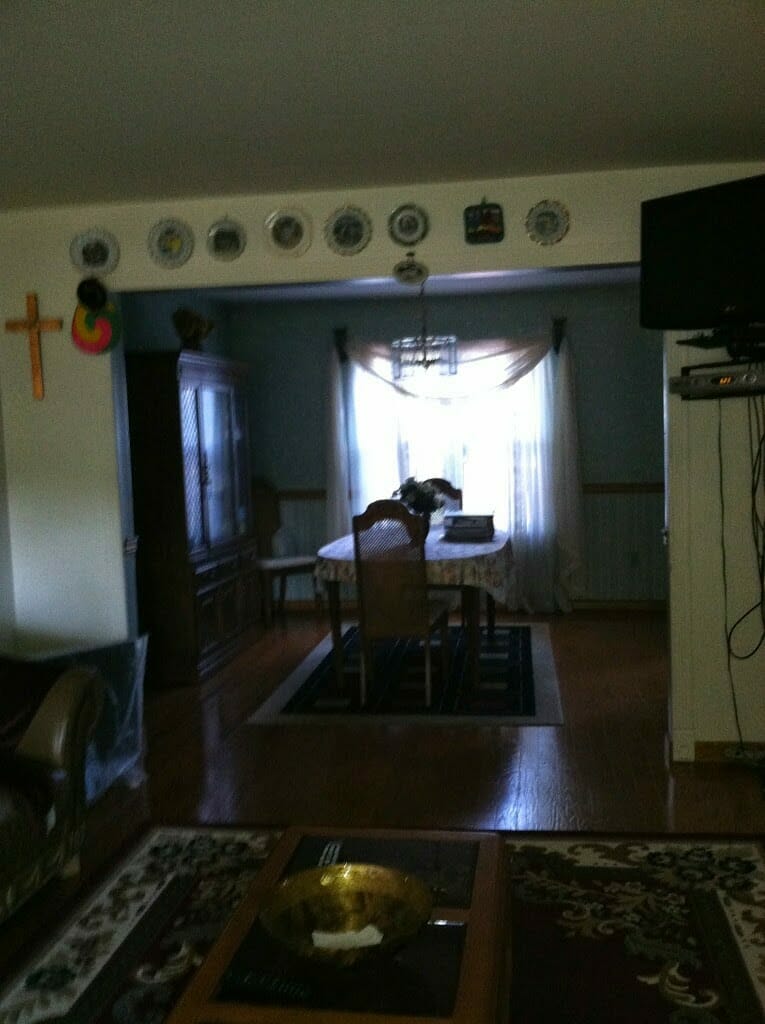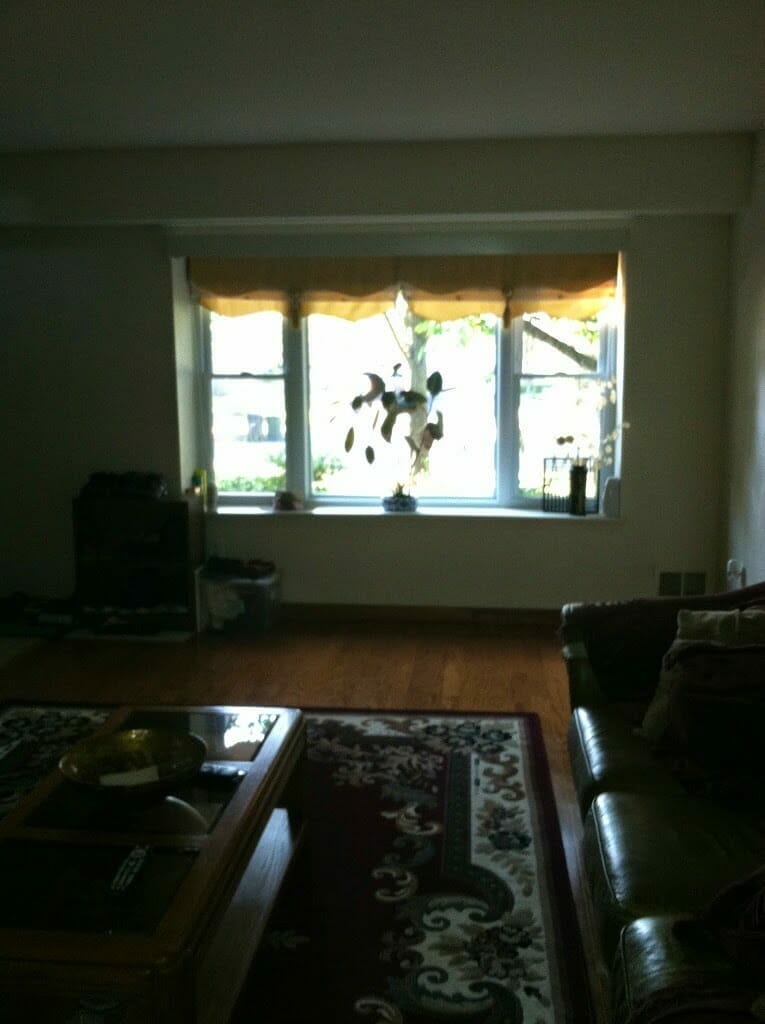 So crazy to look back at these and think that this is my house right now. The one thing that is the same from these photos is the floor. We love the hardwoods but are not so big on the color or finish. This will be changed sooner than later. Yes, the hubby is aware he will be doing this project most likely this fall. (UPDATE: or 4 years later).
Here's what the living room looks like now!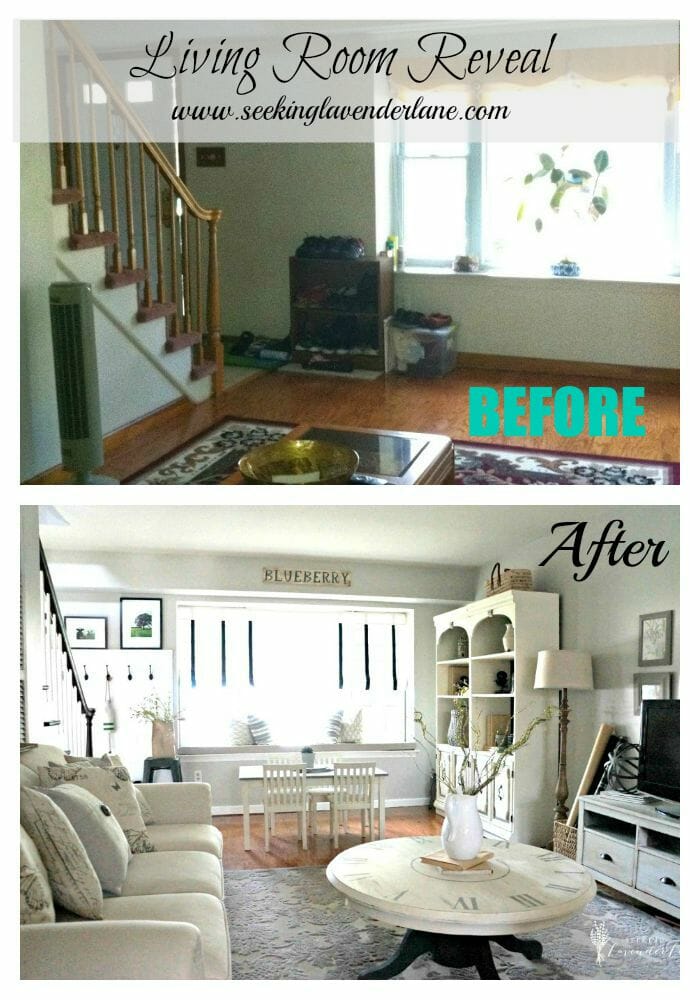 UPDATE: First photo is more recent 8/2015 and the last few photos are more recent. Had to keep some from the original post since it reminds me of how I started out in blogging.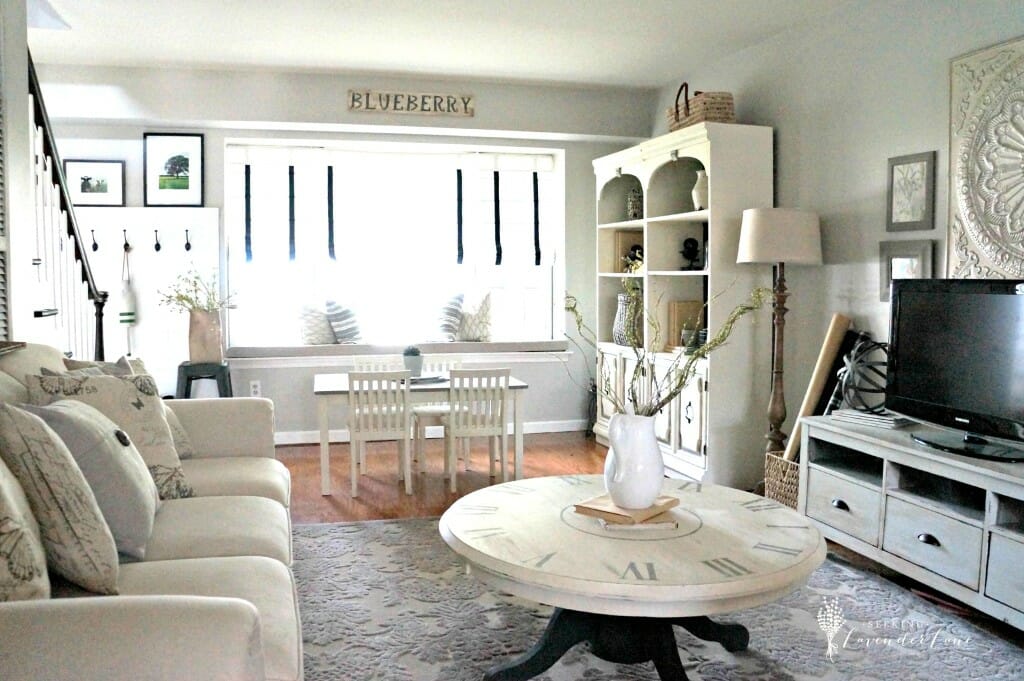 Here' some photos I've taken of the living room the last couple of weeks.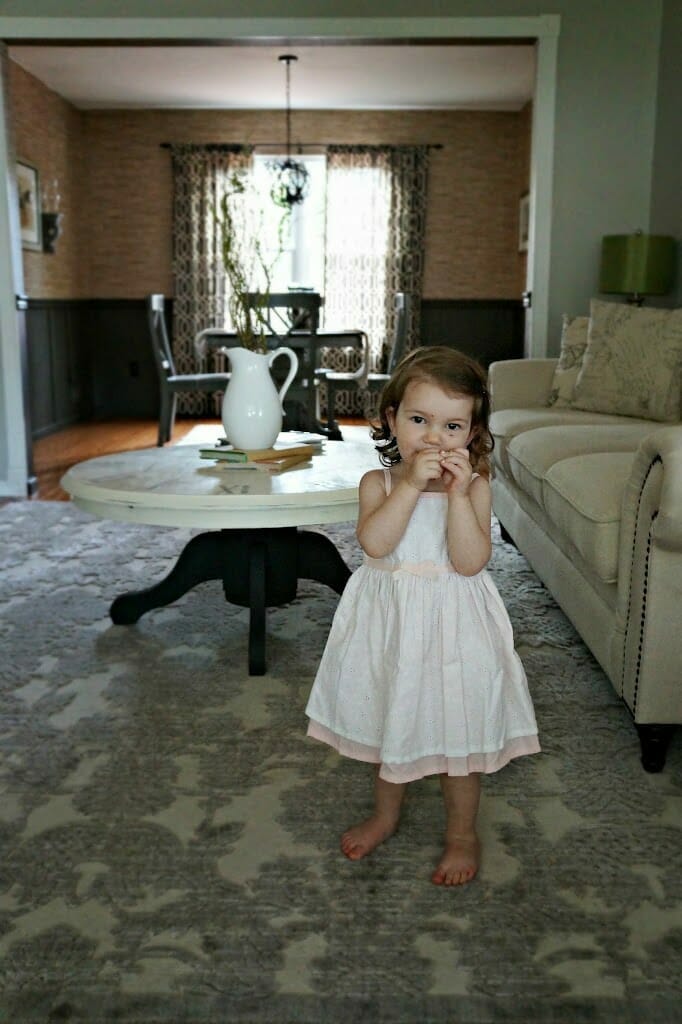 My Little Gemma Wanted to be my little model.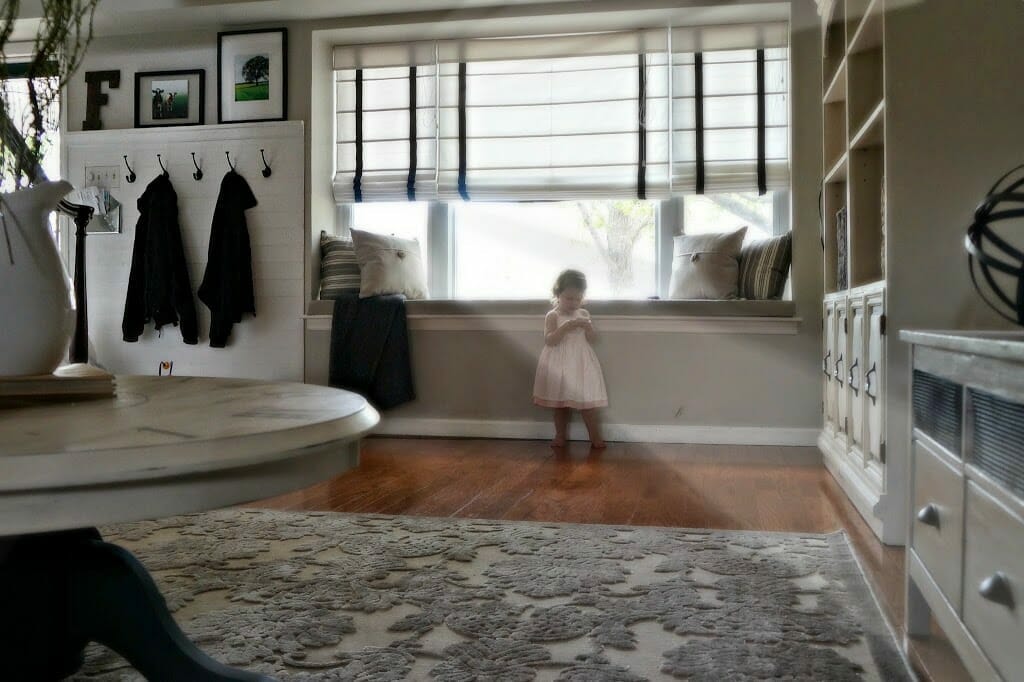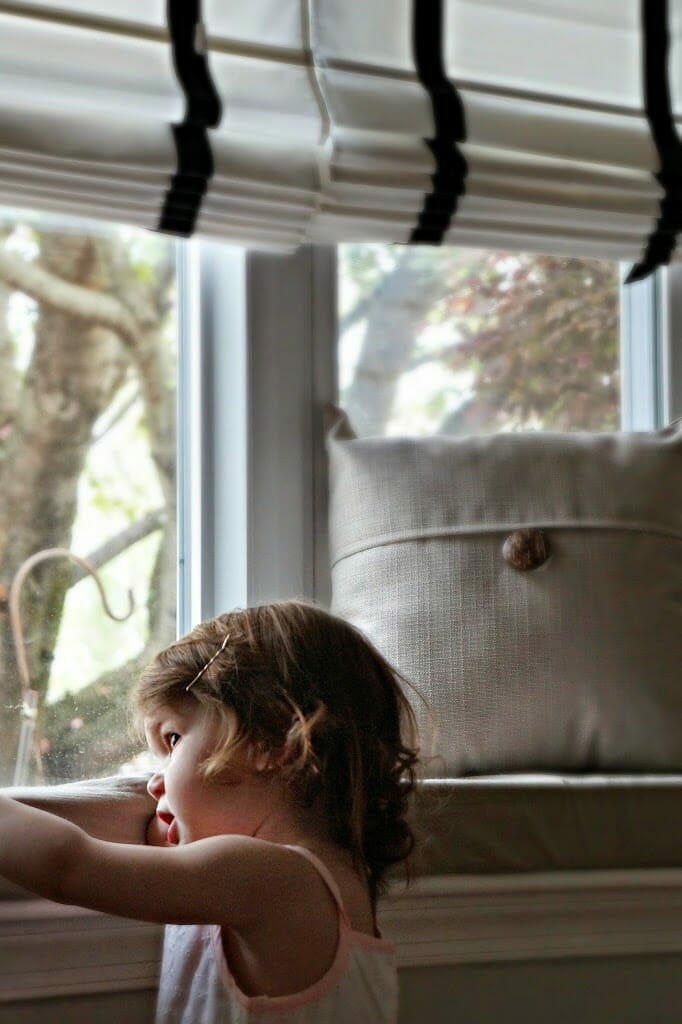 The Kids LOVE this Window Seat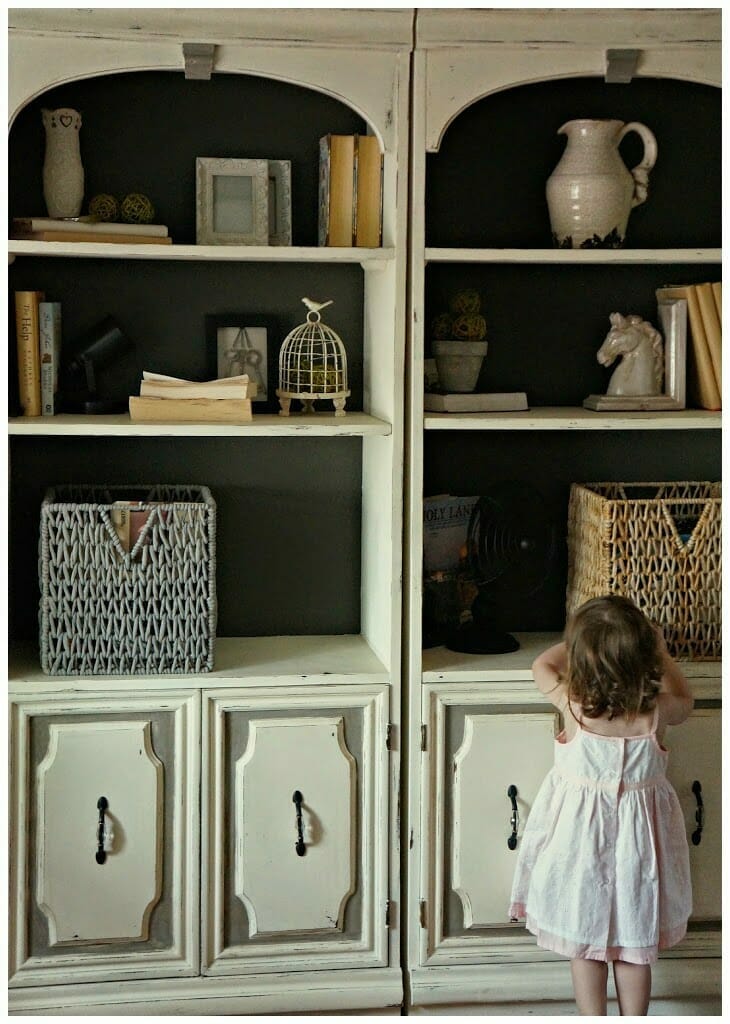 Craigslist Bookcase painted with ASCP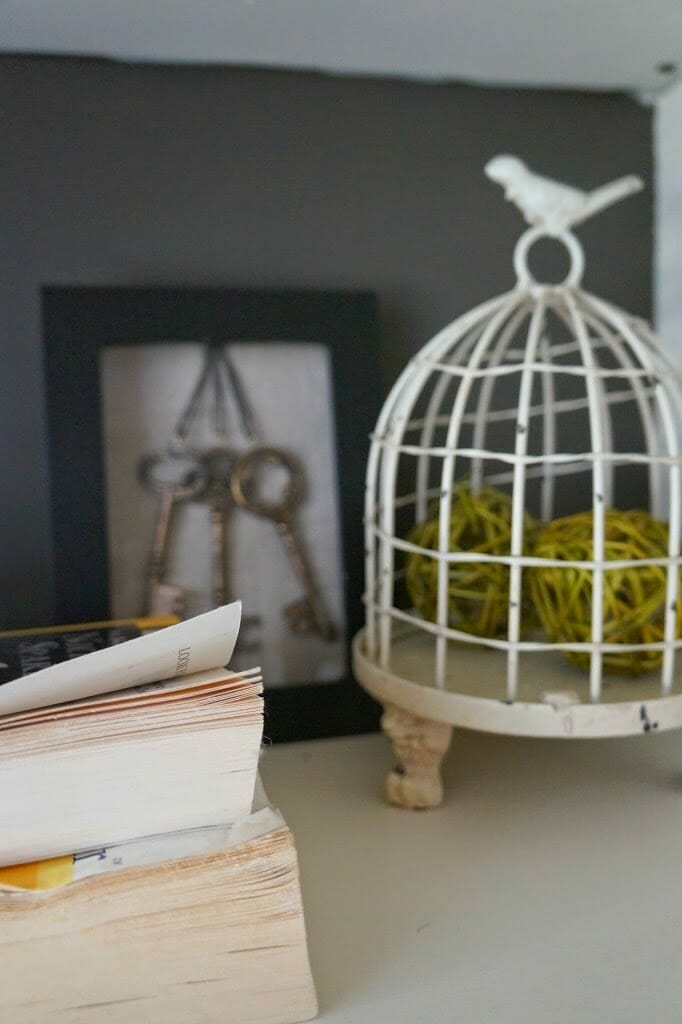 More Decor from our Bookcase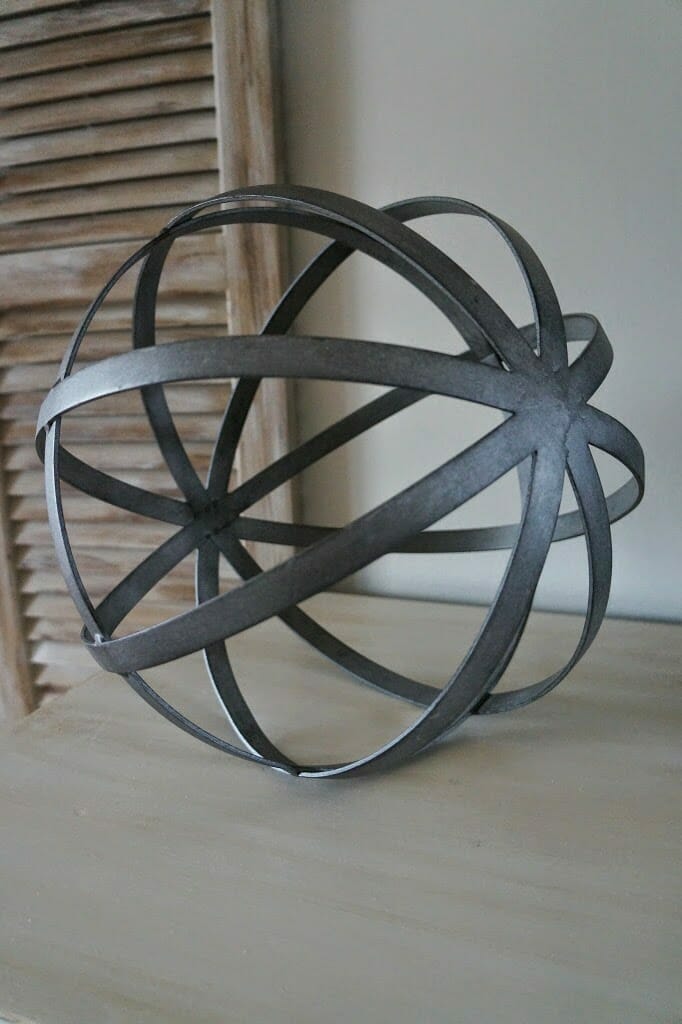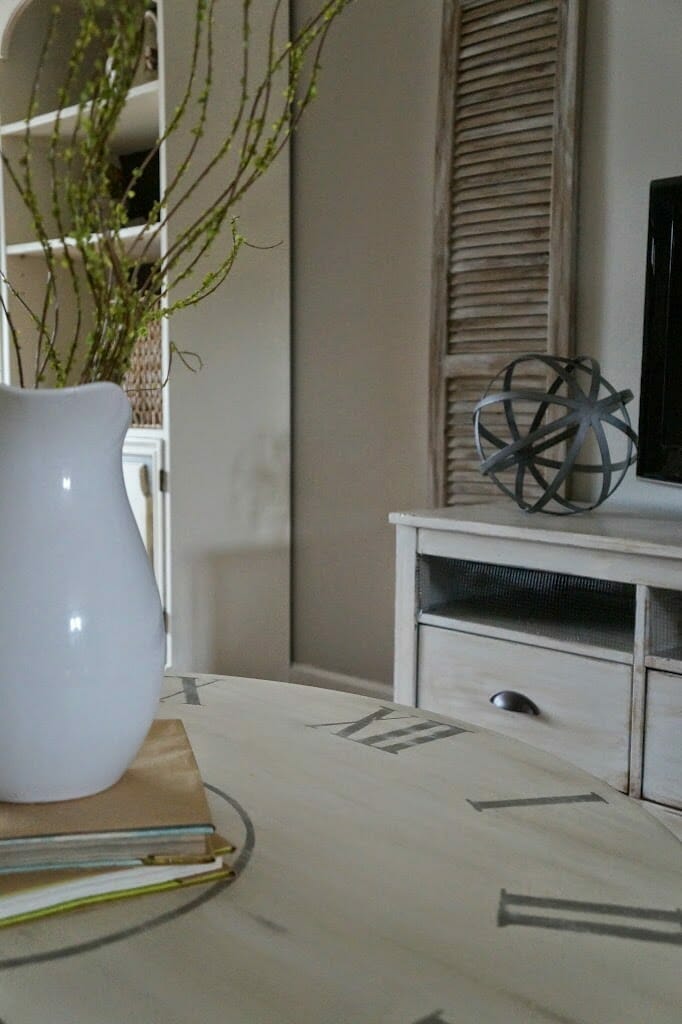 These shutters are no longer here. Table, TV stand, and Accessorizing the Room.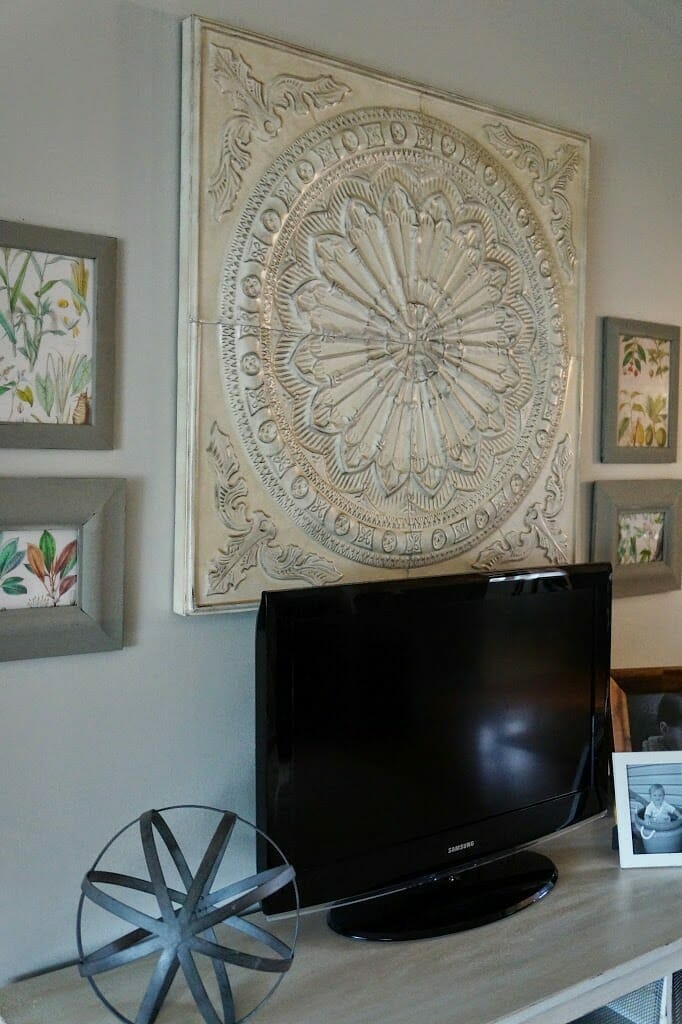 Decorating the Wall Behind the TV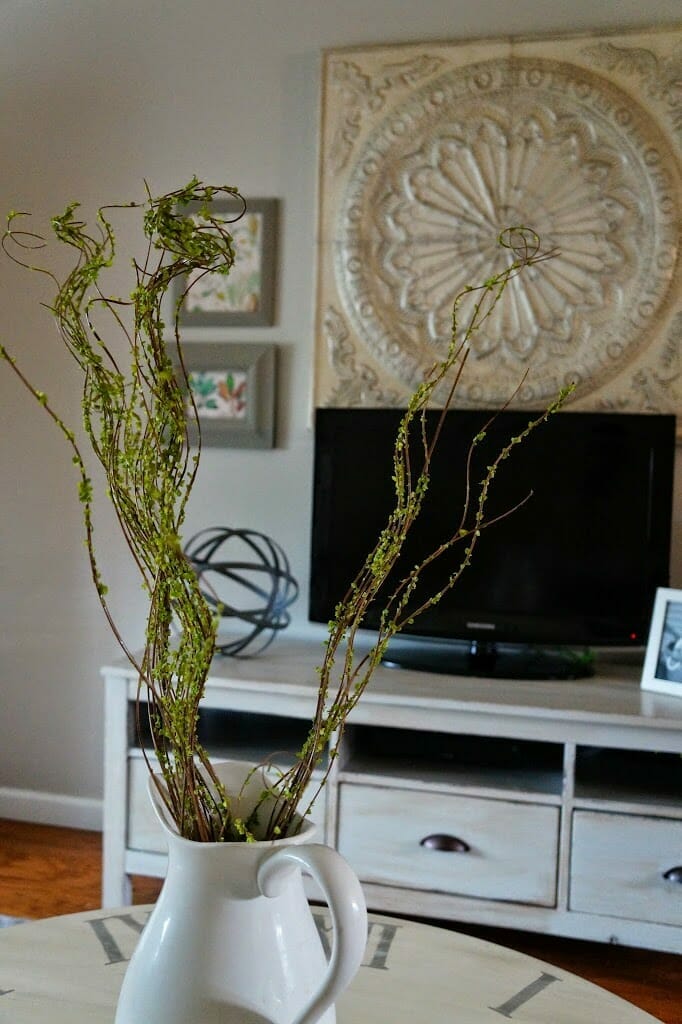 IKEA TV Stand Hack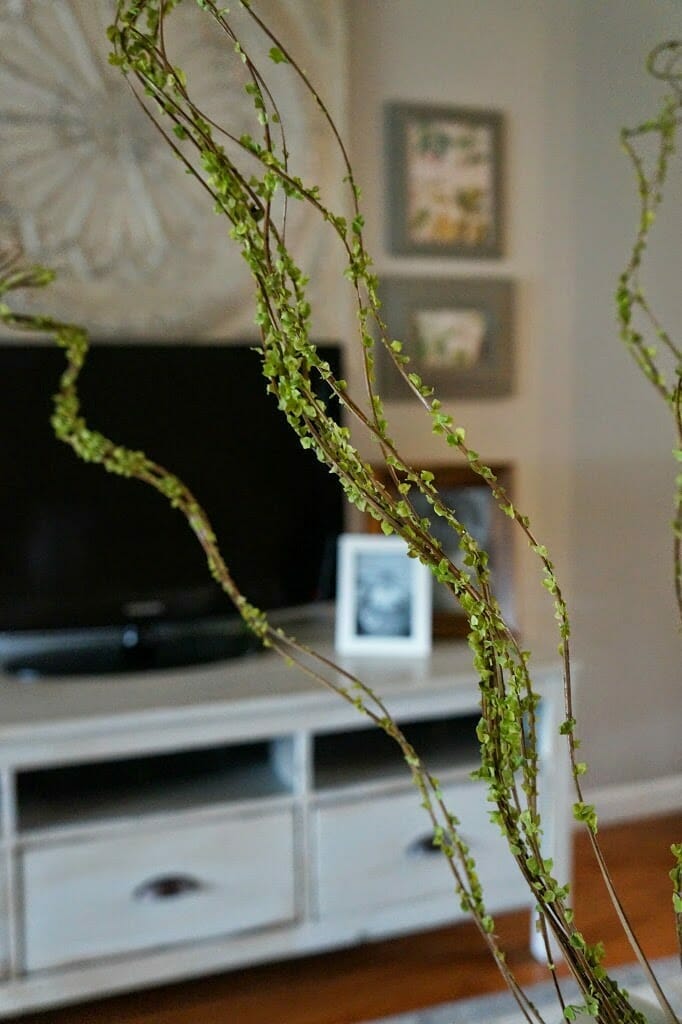 Plank Wall and Window Seat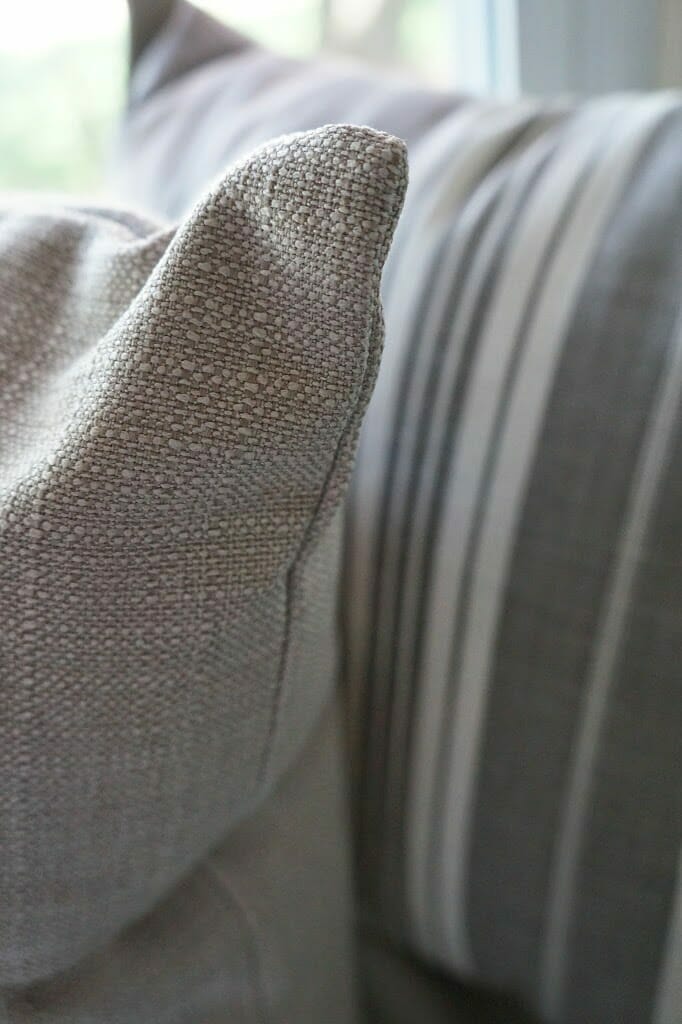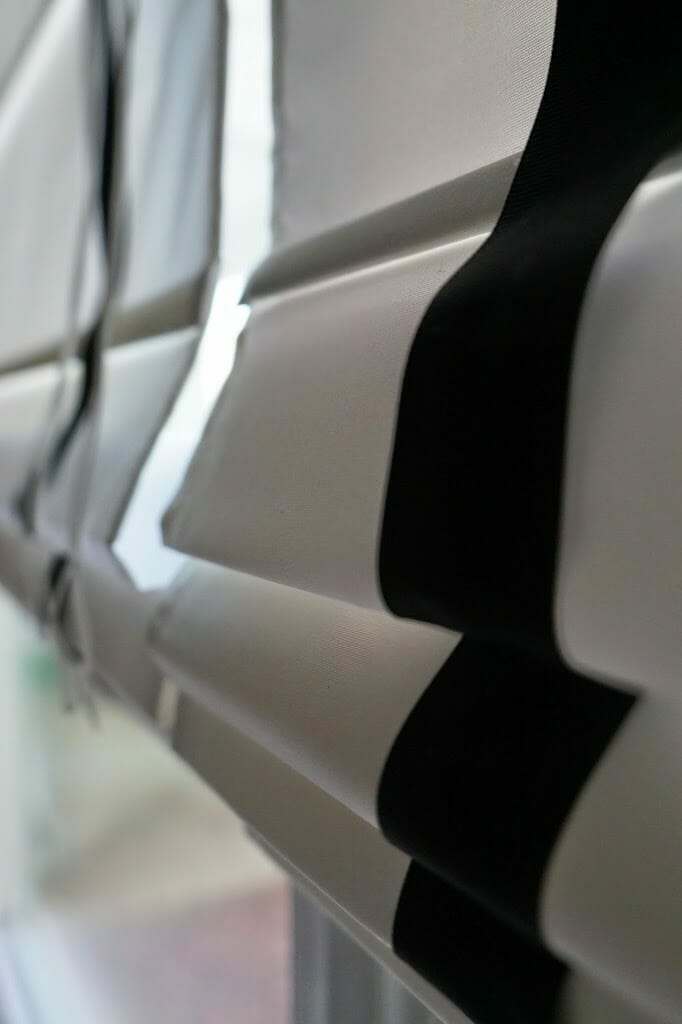 PB Knock off Roman Shades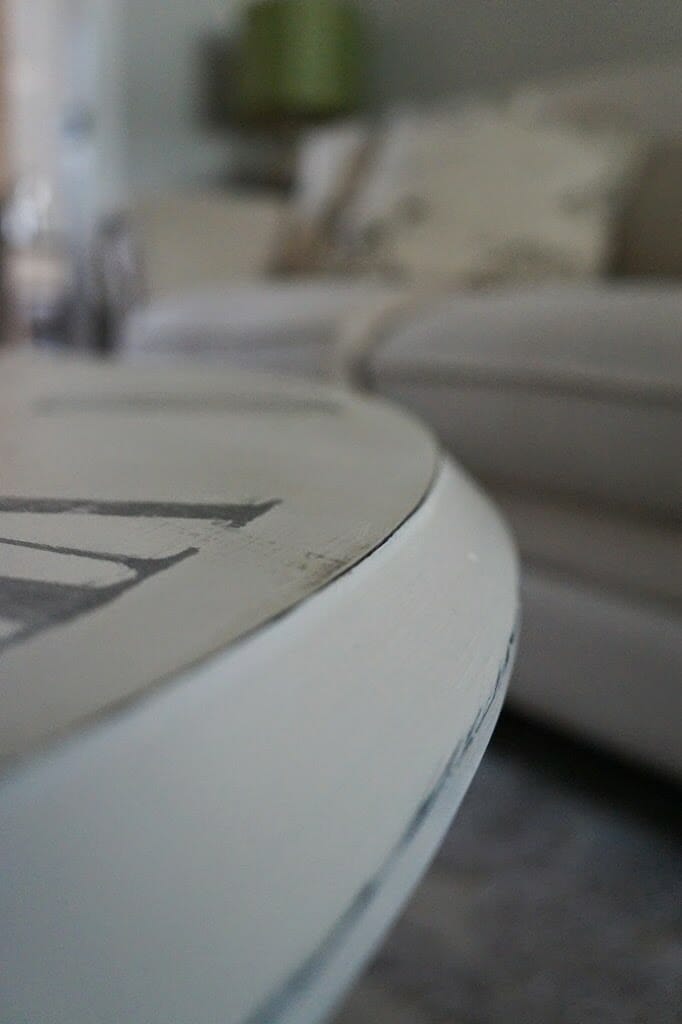 All About the details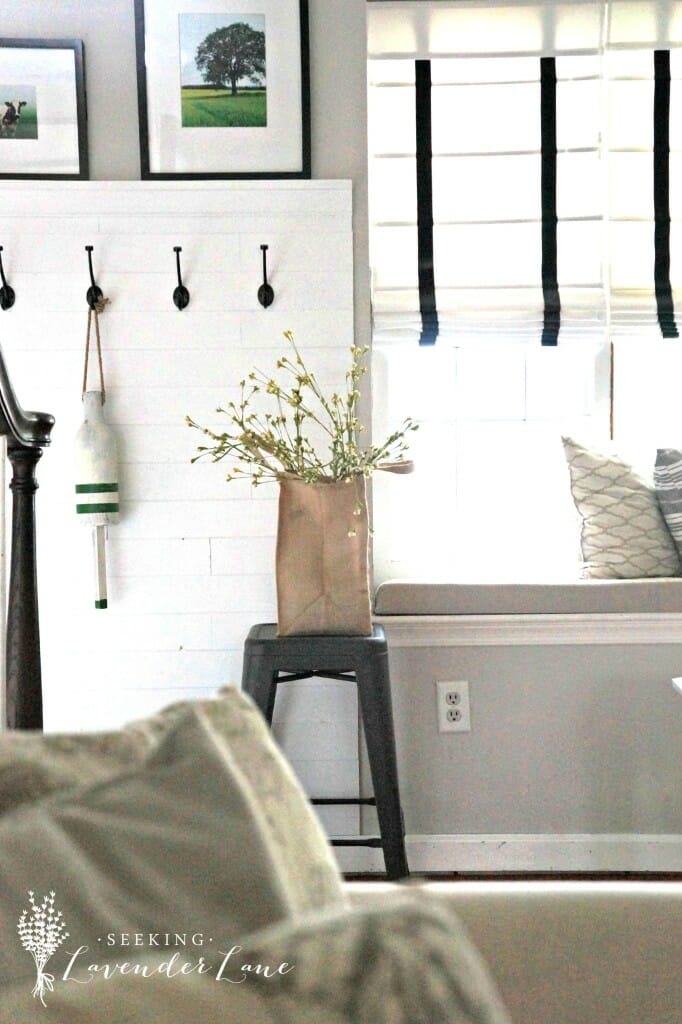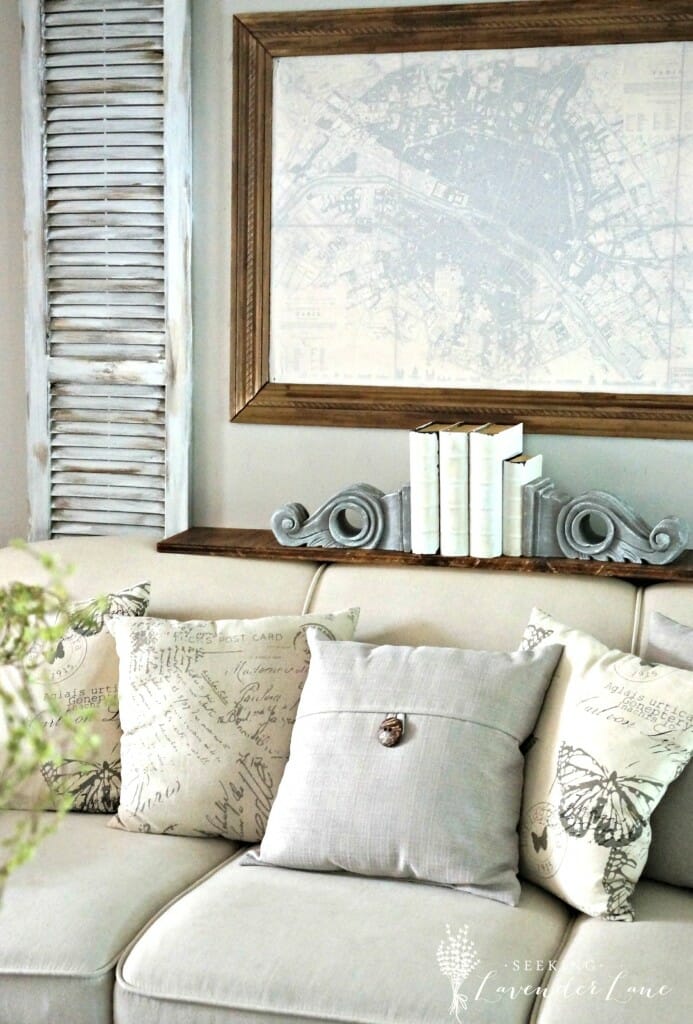 Get the Look

Shopping List
Roman Shades: Lowes (black grosgrain added by me)
Striped Pillows: Target
Button Pillows: Christmas Tree Store
Area Rug: JcPenney
Couch: Wayfair
Branches: Michaels
Pitcher: Target
Pitcher in Bookcase: Michaels
Horse Bookend: Home Goods
Bird Cage: Christmas Tree Store (3 yrs ago)
Baskets: Ikea (I painted the one grey)
Won't be there for long
Key Frame: Michaels
Metal Art: Home Goods
Here's What this room looks like in 2017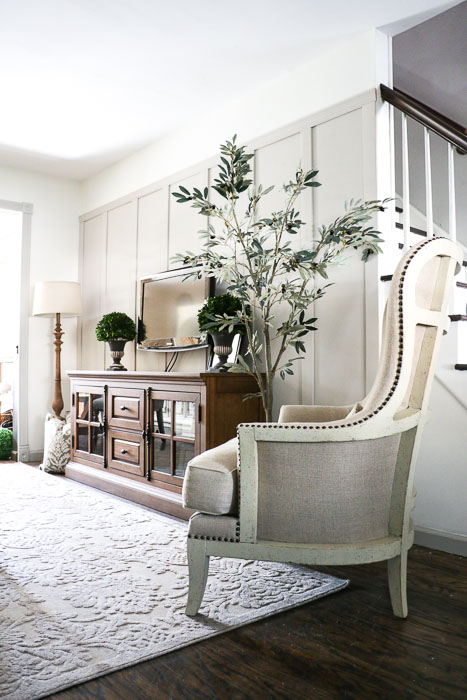 (Visited 1,201 times, 1 visits today)