Happy Tuesday! Have you all been enjoying this spring weather? I am so excited to finally get my hands in the dirt this week and plant some flowers and start getting the yard looking pretty again. I think the best part is just keeping all the windows open, getting in that natural light and air. Especially, in our bedroom with that small breeze coming in. I also love this time of the year because our tree in the front blooms and the beautiful pink flowers you can see pouring in through our bedroom window. It's just looking so pretty…but a few things needed to get polished in here first.
So for one I needed to dress up the bed a little bit more. We haven't done anything with the bedding in two years since we purchased our upholstered bed. So though I love the color scheme and simplicity that I already had, I needed something a little more luxurious feeling and with a comfortable feel for the warmer month. Our sheets for starters were getting "old" you know after so many washes it's time for something new and fresh to dress the bed with. I am so particular with my sheets too and it's not a price thing either. I know when I feel a set of sheets if they are going to be comfortable or not. The ones I had were great for a while but I needed something with a newer and fresher feel. I am a victim of having only one set of sheets at a time and wash them every week until months…or in this case (2 years) have gone by and I need to buy another set. Oh and I love a good set of white sheets. I don't know, maybe because I love white EVERYTHING!
So, I turned to Perfect Linens for a great set that I can invest in and have for my long term use. (AFFILIATE links are used in this post to support this little blog of mine). Just having a website that they only offer sheets, you can see how they are for sure the Sheet experts in the business. I love that their products are also made here in the U.S. Also, just speaking with the rep from Perfect Linens, she highlighted the fact that their sheets are tested using fabric analysis to be the most comfortable for their customers! No doubt were they going to provide the comfortable long lasting set that I was looking for…and in white!
I chose the "Baby's Bottom" set for my room…I mean the sound of them sounded like they were going to be a perfect smooth set for those spring and summer nights ahead. Once I received them, you can tell the ultimate luxe feeling these sheets have. The hubby appreciated this "design" choice as well, he said finally something with comfort! haha He thinks I don't buy anything for comfort purpose but rather just for the "pretty" factor (somewhat true).
I couldn't just stop there with the sheets…I knew I wanted a duvet cover (finally) for my bead spread and I was eyeing up some linen
options. I wanted the ultimate luxurious and comfort feel for this bed. So I squinted my eyes and clicked the buy button in my amazon cart. Lets just say when these arrived I was glad that closing my eyes to order these were not the only good reason for ordering…it was everything I had hoped and imaged a linen duvet would be.
Just some new throw pillows and the bed makeover was complete…
I found this adorable set over at Pier 1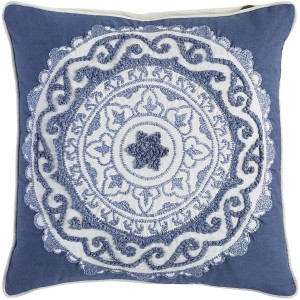 I just love the feeling and the look of the new bed makeover! I am ready for spring and summer now!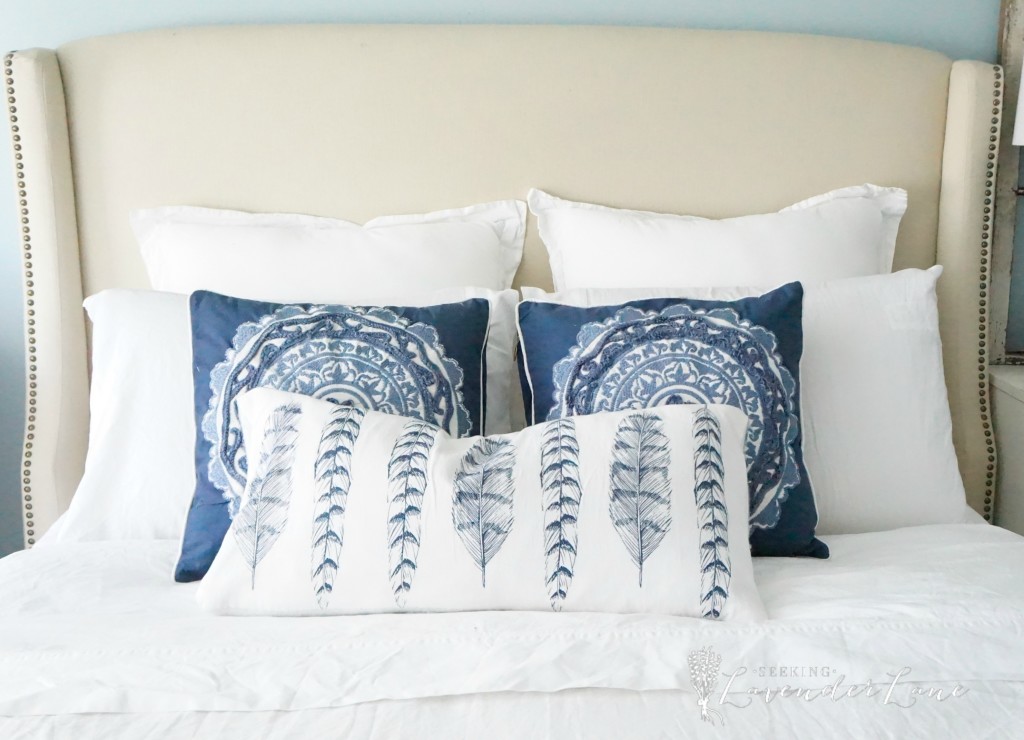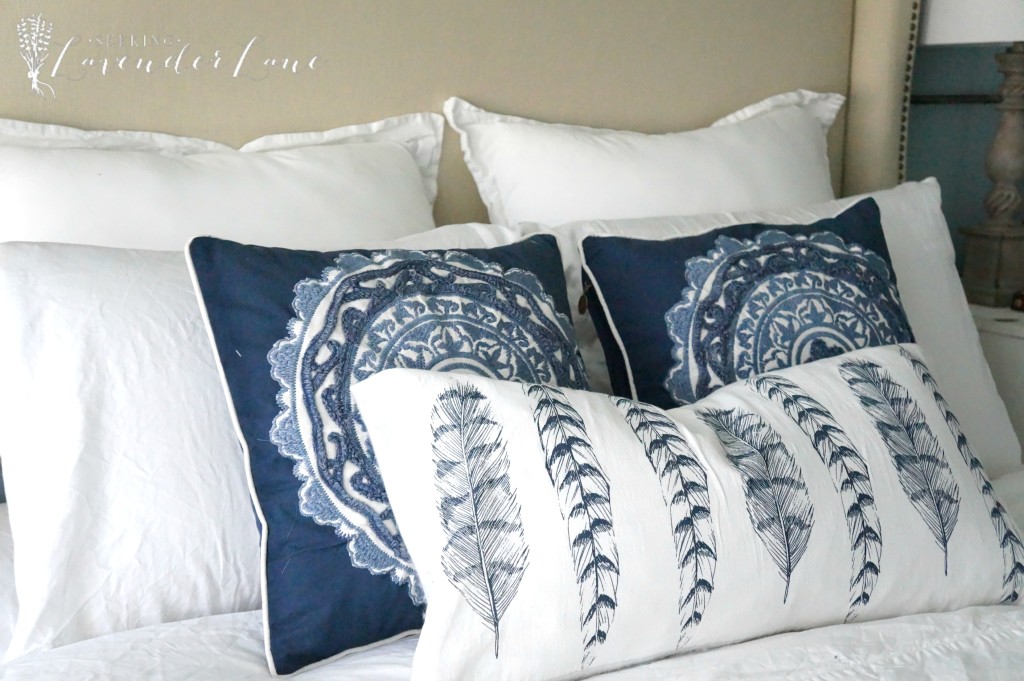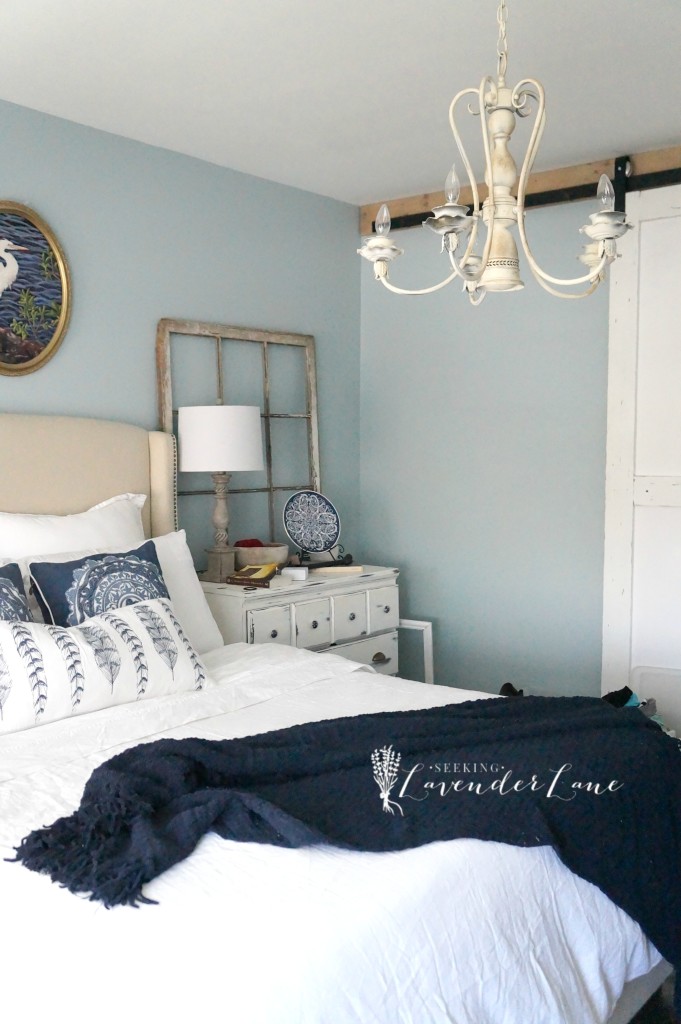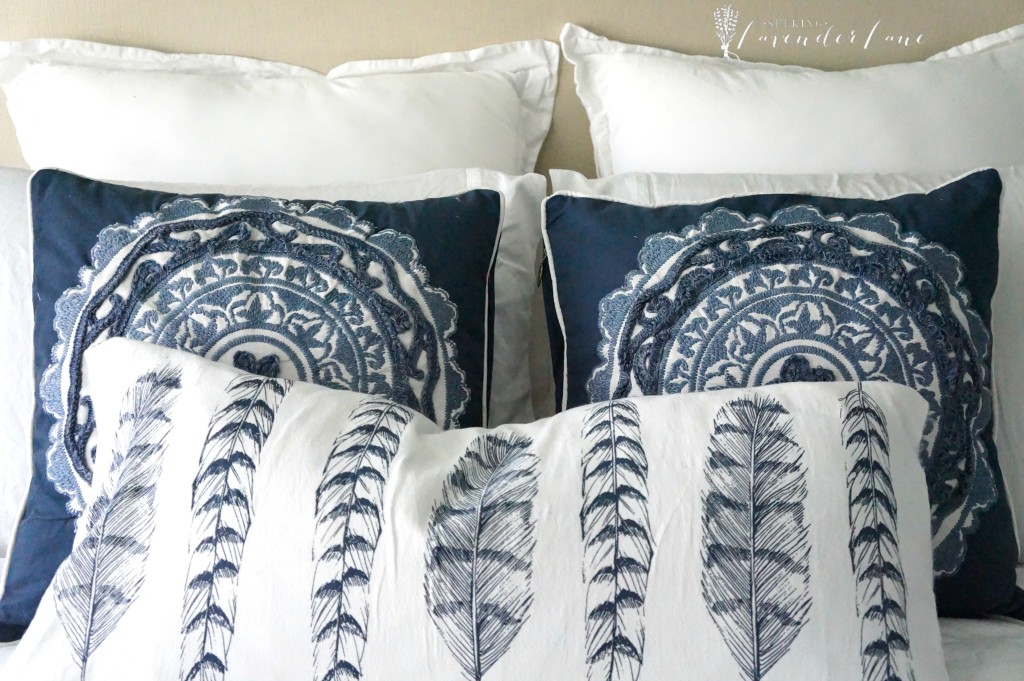 The feather pillow I made using a tea towel from Target.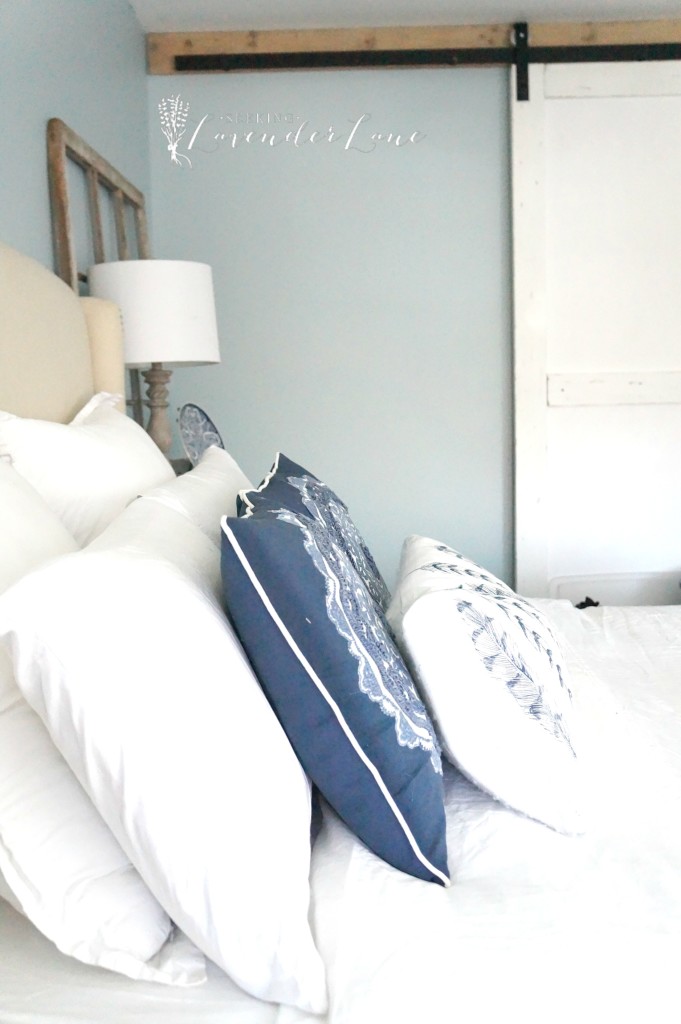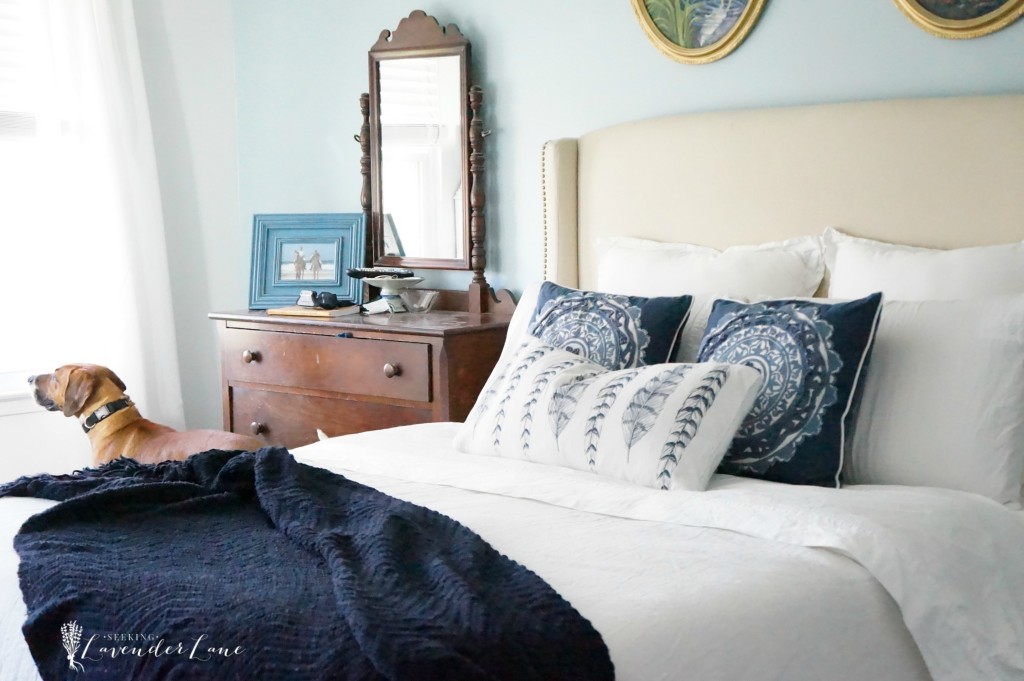 The dog had to get in on this one too…he's loving the fresh air coming through the windows too! (oh and that dresser back there is about to get a makeover soon…stick around the next few weeks)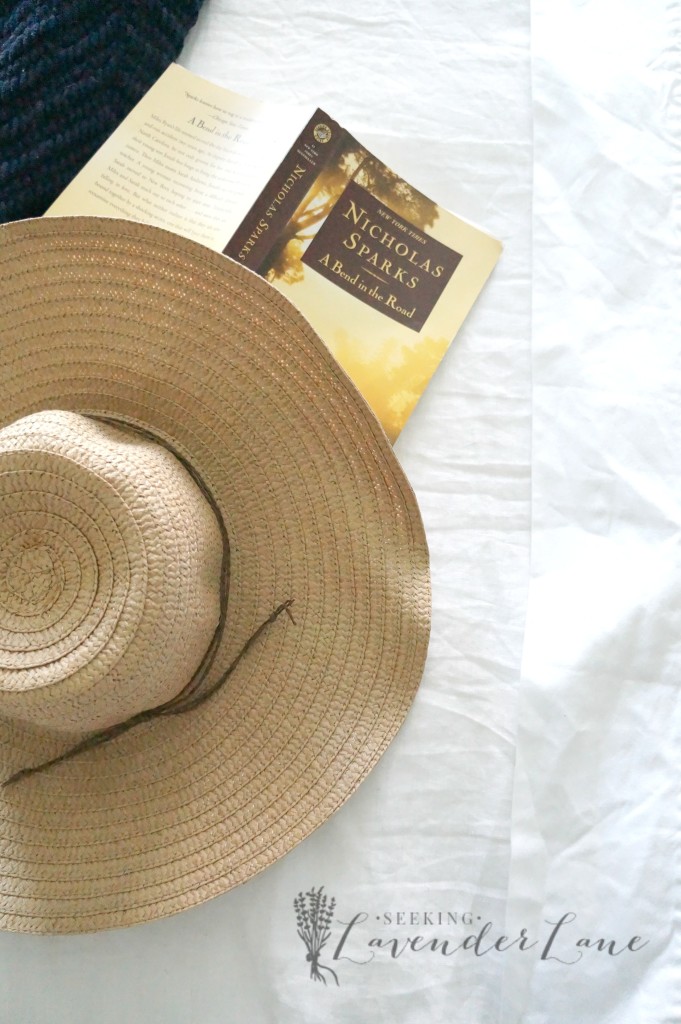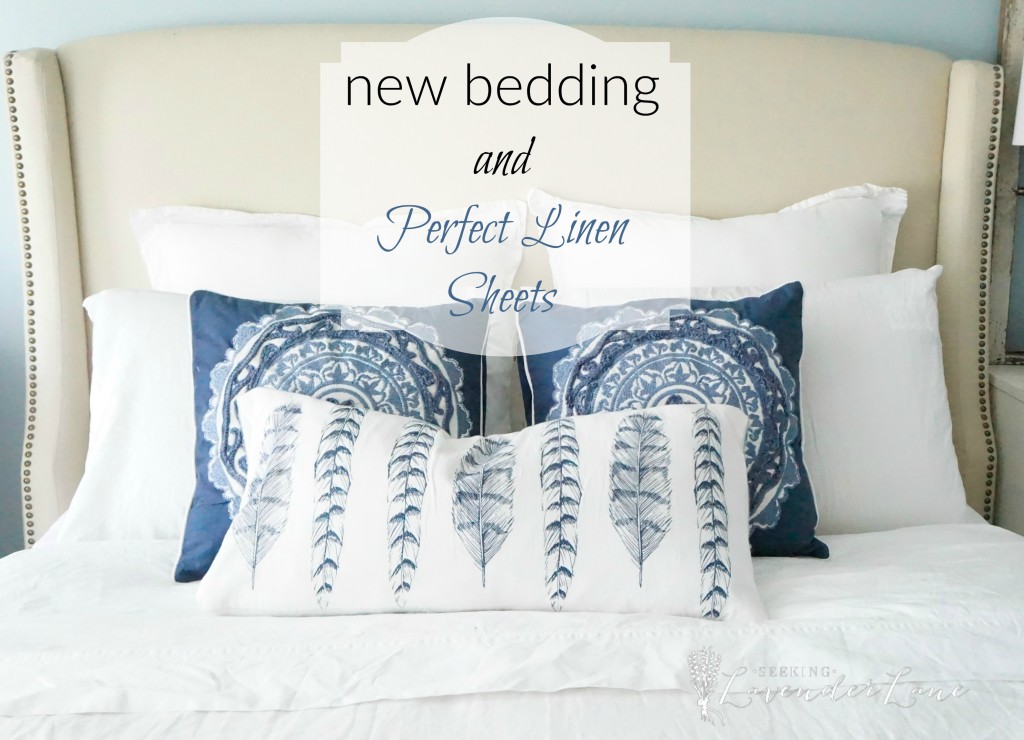 okay, now for that giveaway!
How about a set of Luxe sheets for you all!
Thank you so much to Perfect Linens for sponsoring this post and offering all of you a great set for yourself.
They are offering the Second Skin 400 thread cnt. Portuguese cotton sheets!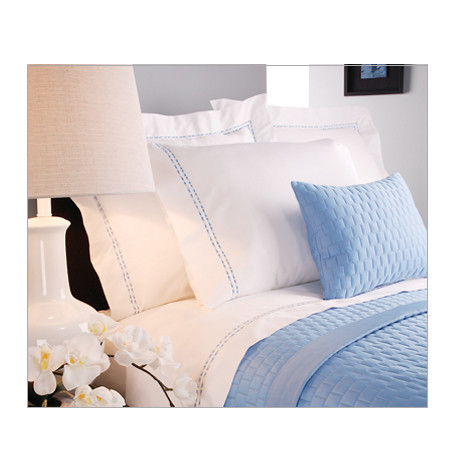 ENTER HERE!
(Visited 379 times, 1 visits today)