Well, week 2 and I am cramming this in! I literally just sat down after spending the last hour scraping our french doors. I snapped a few pics, jumped on here, edit the photos, and now writing this out! Whew! One Room Challenge is never easy…but I always think documenting it is the hardest. Stopping to find time to take photos (when everything is a mess) and writing a blog post. It's worth it though because I am so ready for this bedroom to come together! I also added one more new detail as of this week….Eeek we are getting wallpaper!!! Okay not the whole room, and you'll have to wait and see where we are adding it. That'll be a surprise for probably week 4 or 5. Well, this week is all about painting trim the easy way!
Let's face it painting trim is never a fun task! I'd paint walls and furniture any day over painting trim and doors. It's just tedious and you have to sit on the floor, then tape off everything, and then my unsteady hand makes a mess all the time. I'd prefer hubby to do the "perfectionist" stuff but he wasn't touching this project just yet. I had to manage this one all on my own.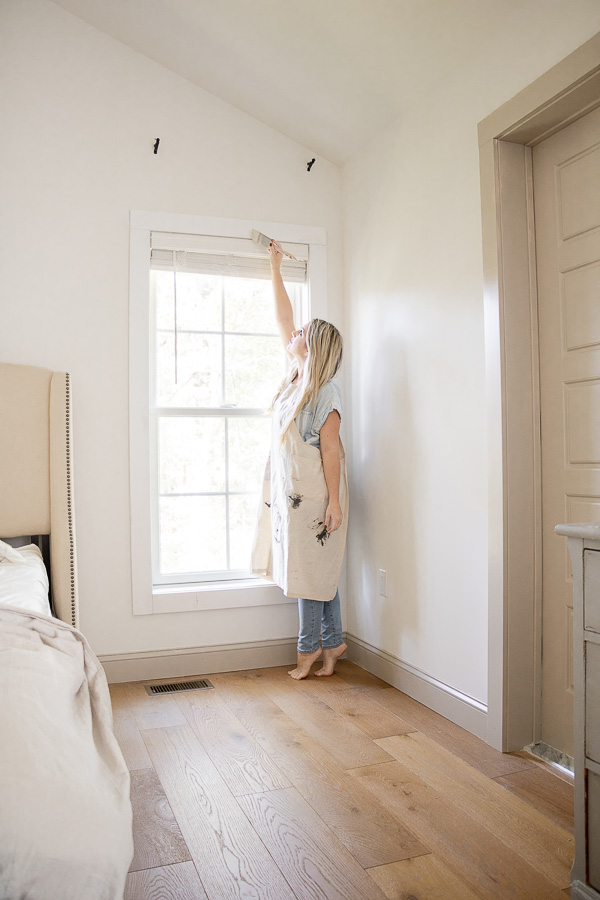 Well, I was so excited when Zibra brushes were up for working with me again. They seriously have the best brushes on the market according to my own opinion. They truly are wonderful and they have a brush for almost every need. It's great because the handles conform to your hands and each one is different…made just for how you would position your hand to paint something. I found them earlier this year and since we have had a ton of painting projects in our house…I have used just about every brush in every situation. Mostly trim and doors though because I've done a lot of that kind of painting here.
I used this brush specifically for the trim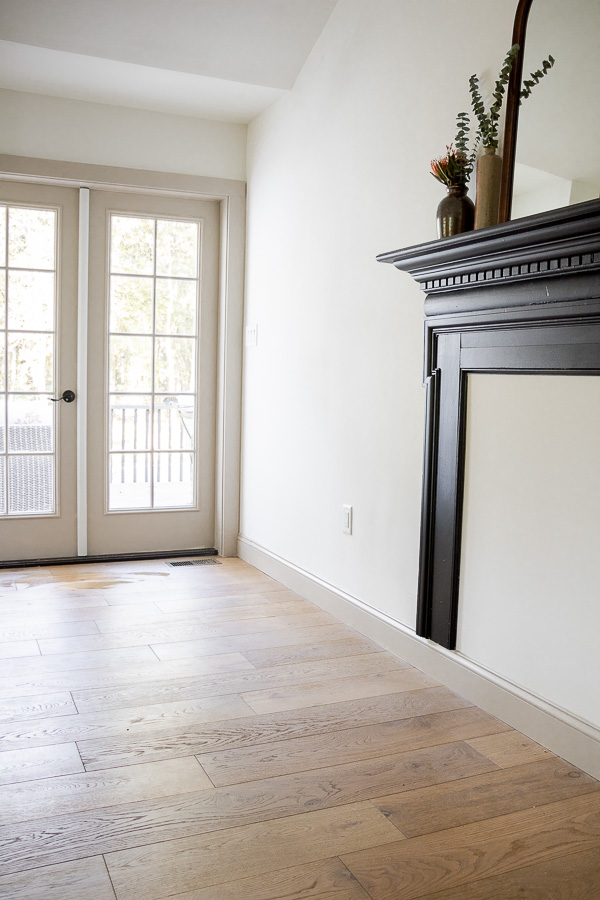 Best Tips for Painting Trim the Easy Way
Tape floor to to protect it from drips or mishaps.
paint entire surface area using Zibra Brush 2″ angle
Carefully apply a thin layer to the top edge of trim angling the brush
Repeat until full coverage (this trim took me 2 coats each)

Well, I won't say I enjoyed the process of painting trim, but it certainly made it easier. Their brushes are just smooth and apply so well. They also hold paint really well too, making less dipping…hooray!
Well, I am sure I will get the question, what color did I use???
My go to for our new house Stone Hearth from Benjamin Moore.
It's a perfect warm greige and looks wonderful with our warm white wall color (white dove). The mood for this room is a lot of black and brown so I love that this "brown" has a lot of gray undertones. Oh and I painted the mantle black too… it's SW Tricorn.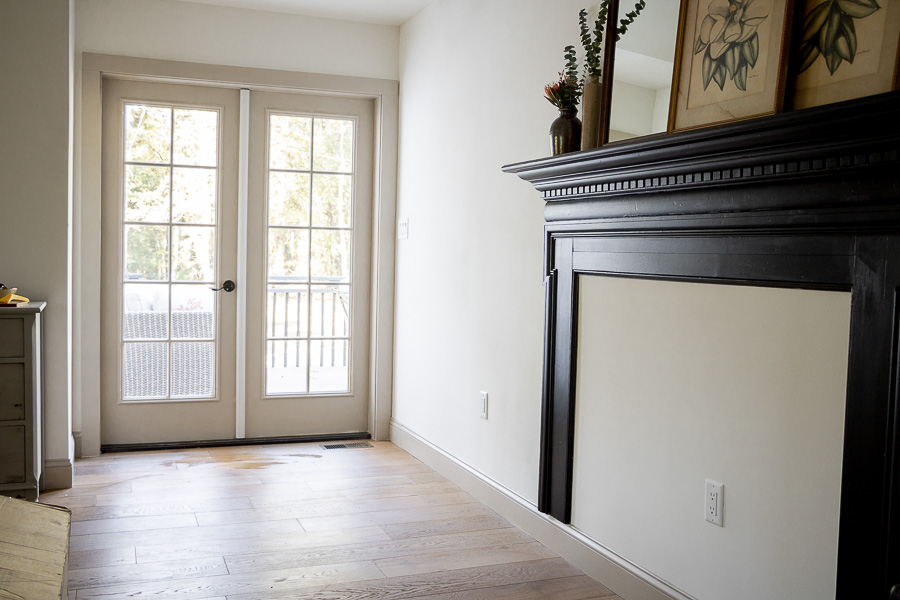 The room is quite the mess as I was washing sheets today and I have dressers moved around and stuff EVERYWHERE, so I am only sharing this little sneak peek of the two walls and doors/trim.
I still have to finish painting the window trim as I'm matching the color of the walls with this one. I just love the way that looks, I did that originally in our mudroom space.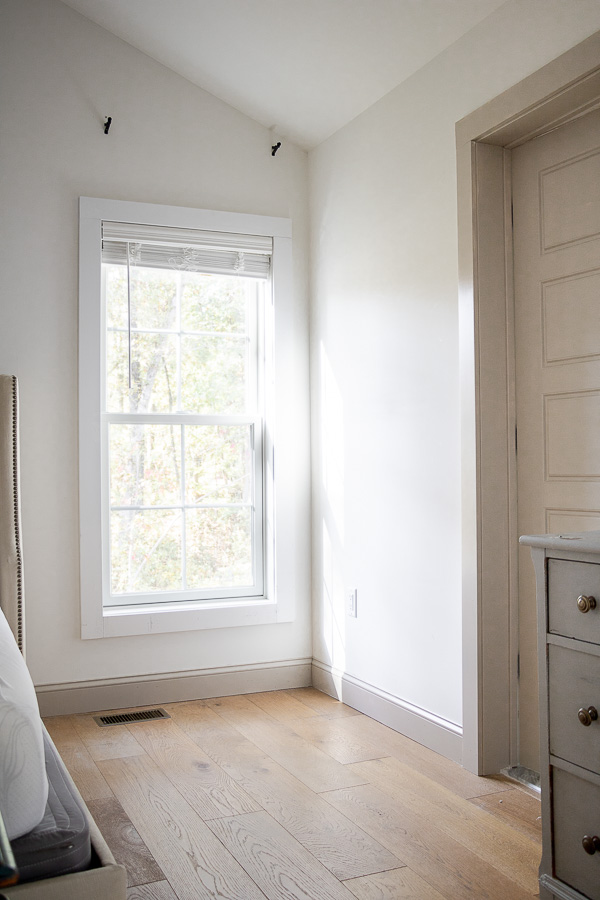 Next up, tiling the inside of the mantel, and possibly building a platform (still unsure about this detail).Then figuring out what to do with our beam as I don't think we'll have the funds or time to get a faux one up.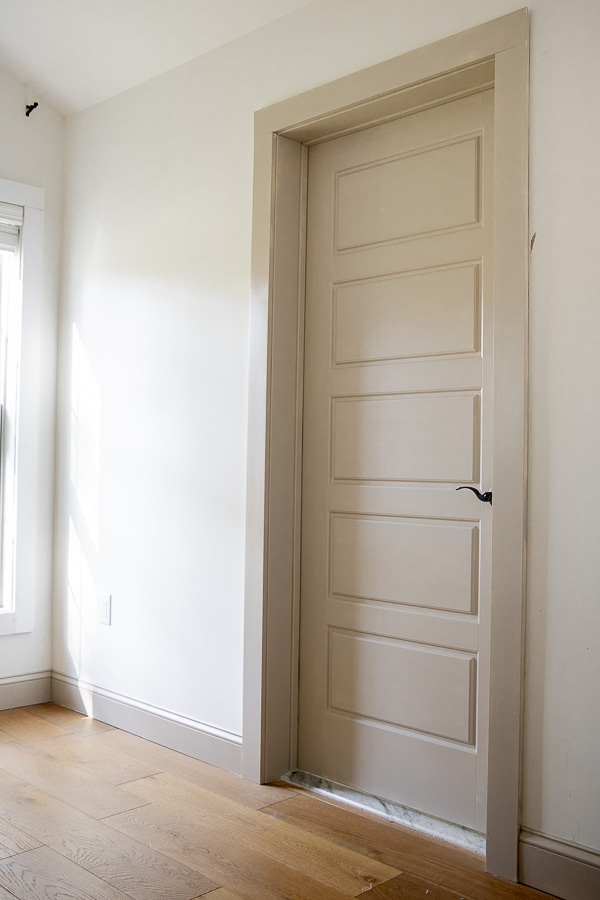 My light fixture, area rug, and bed arrived this week! Can't wait to receive the products from Raymour and Flannigan then it will all feel so real. I think I can get this done in less then 6 weeks, I hope! I have so much to do for Christmas, our entryway project, and launching my Ebook.
Until next week….
Check out Week 1 ORC, with BEFORE pics, and our design board!
PLEASE PIN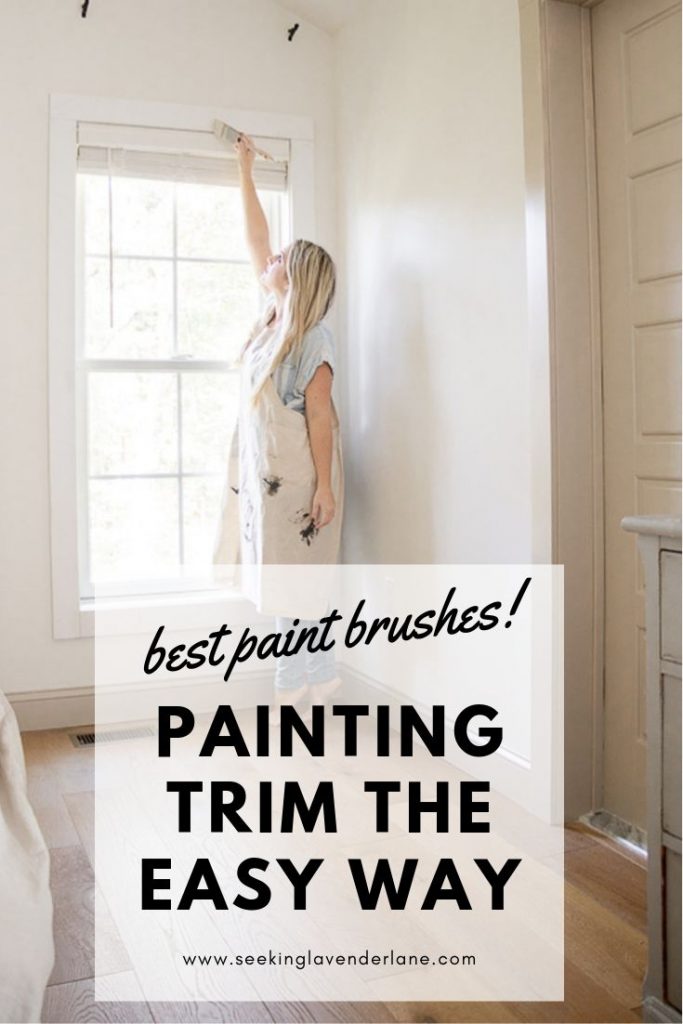 Thanks to the sponsors who have helped make this makeover possible!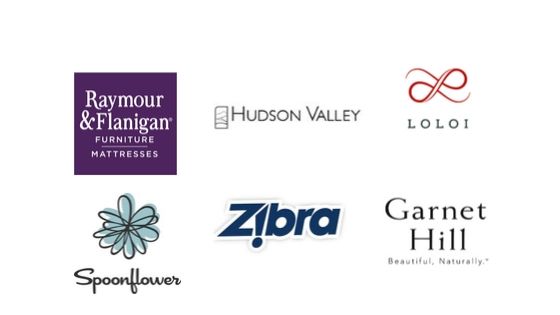 (Visited 3,702 times, 1 visits today)