When you live in the woods like us, there are two things you desire for winter, 1. to have trimmed backed branches because a ton of naked trees is never appealing with fallen trees and broken branches, and 2. Firewood, because living in the woods is the ultimate cozy! We chose a wood burning fireplace when we moved into our house because I truly love a real fire. We had so many people trying to convince us to go gas, but I just couldn't part with my traditional ways when it came to a fireplace. I grew up with a wood burning fireplace, our last house had a wood burning fireplace, so I desired a wood burning fireplace here too. The smell of it and the feel of it, is truly magical and nostalgic.
This is a collaborative post with Greenworks tools all opinions expressed are 100% my own.
I remember as a kid we would NEVER put our fireplace on. My dad use to work 6 days a week and our living room was a formal place to hang out. We just never sat in the room with floral sofas that were paired with a rose-y pink carpet and a brick fireplace. No TV was in this room, we sat in the kitchen to do all our TV watching. Eventually my parents finished the basement and we had an upstairs loft with a TV for a while…and of course TV's in our bedrooms…but we never spent any time in the formal living room. The only time we would sit in there was to decorate our Christmas tree.
Sometimes my parents would play records on the record machine (you are probably thinking how in the world did this girl grow up in the 90's). Hah- I guess my parents kept this part of the house more traditional and I never thought that was different until recently-guess it was just was I was use to. Anyway, it was how our house was and being an only child I guess we never ran out of too much room to have to need the living room for additional "hang out" space. I do remember though a few times when my dad would light the fireplace. It was one those really exiting moments for me because it was so rare in our house. We only ever sat by a fireplace on Christmas Eve and New Years Eve at my uncle's house…and gosh I grew up in the sticks! You would think they would have had the fireplace on so much more often.
I guess the point I am making is that lighting the fireplace was a real treat…a memory I have in our house growing up. As an adult I love to make it part of every day living and creating moments and memories.
When we were looking for our first house, a fireplace was on the must list. Hubby and I both loved the idea of a fireplace and of course I loved the idea of decorating a mantel. When we moved in we made sure to use that fireplace all the time. Fall and Winters were spent every weekend and even some cold dreary week day nights lighting our fire. We were all about living in the house and making memories and small moments that would include a wood burning fireplace.
Well, that brings us to our new home…we used our fireplace constantly last winter and now we are excited as we enter another cold long season to make memories and moments around the fireplace. I don't think a gas fireplace could be the same, so I am grateful for our endless supply of sticks and wood to chop in our woodsy backyard.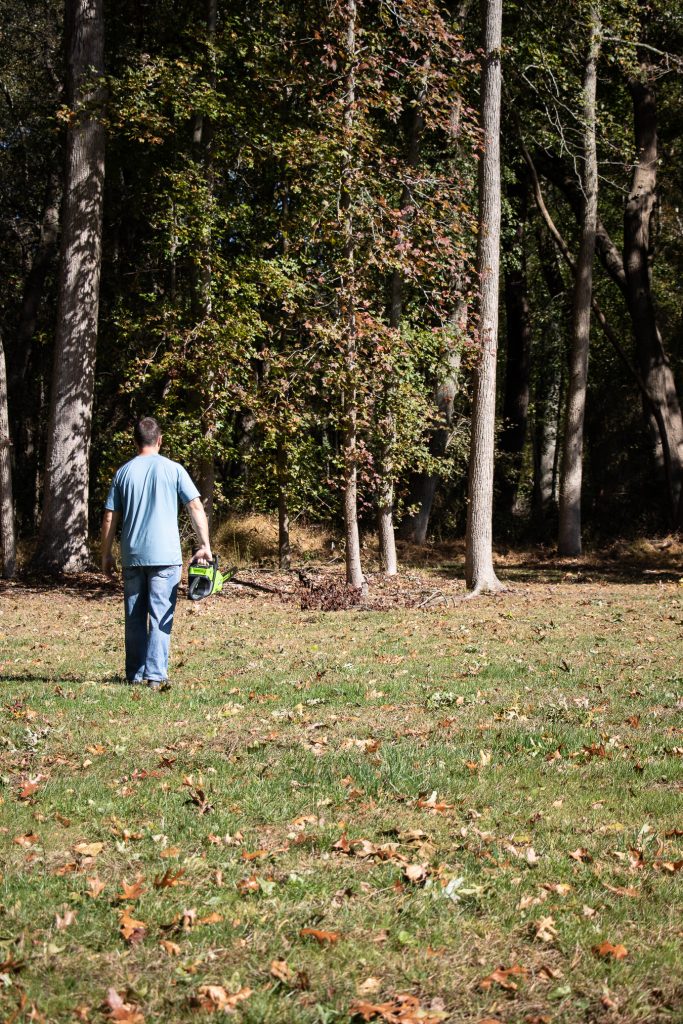 We got our first chainsaw from Greenworks tools and I surprised hubby with it…because the man loves a good power tool and fire. So, I knew for the season he would love to chop down some of the mangled trees and limbs to make some good firewood to burn. We just love the Greenworks chainsaw, because it is battery operated. I love that all their products are exclusivity battery operated and not a gas tool company that makes battery options. Their products are better for environment, which makes so much sense how they are the official Outdoor Power Equipment sponsor of the 50th anniversary Earth day celebration next year.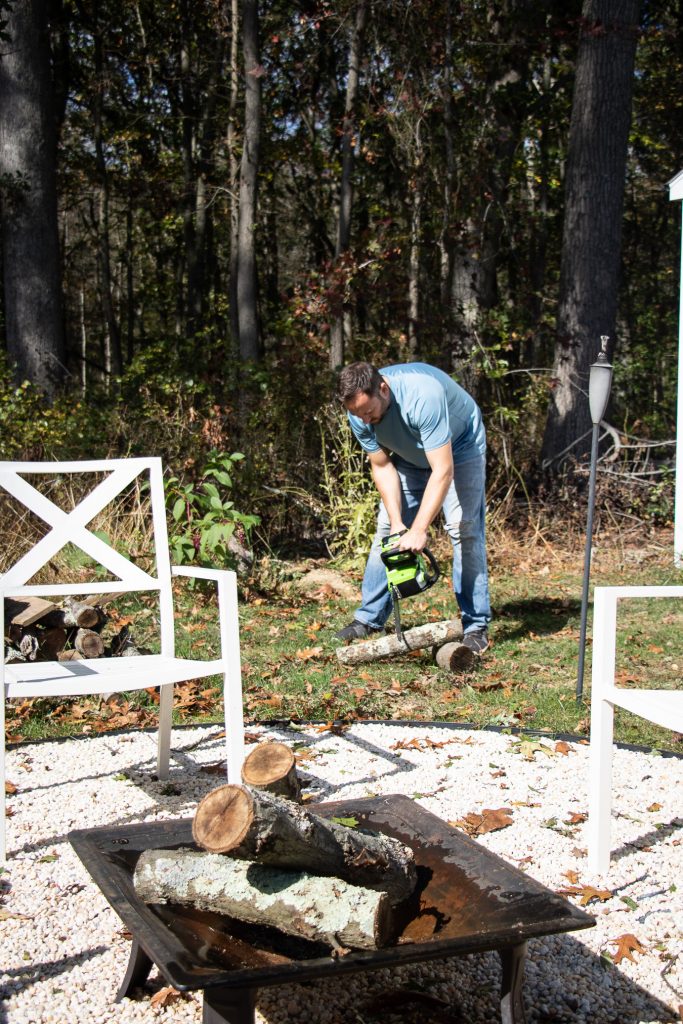 You can find their products exclusively sold at Lowes and you can't miss their pretty green eye-catching products!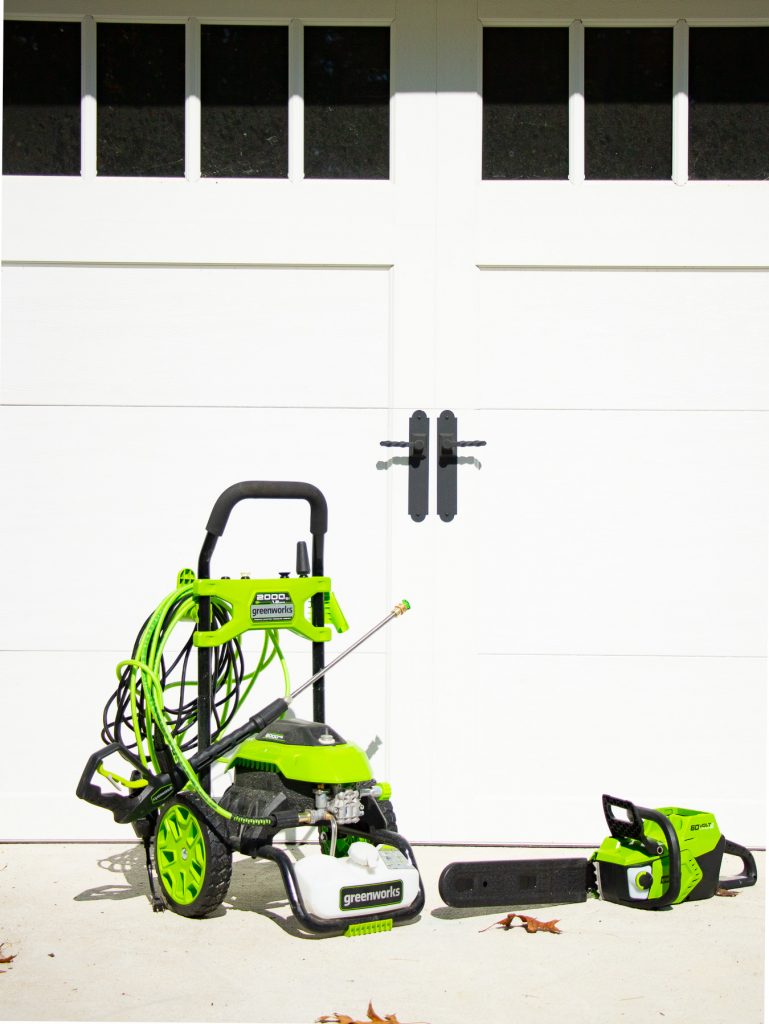 I have been so impressed with their products and using them in our new house. Finding a brand you can rely on to get your big projects done with ease and affordability.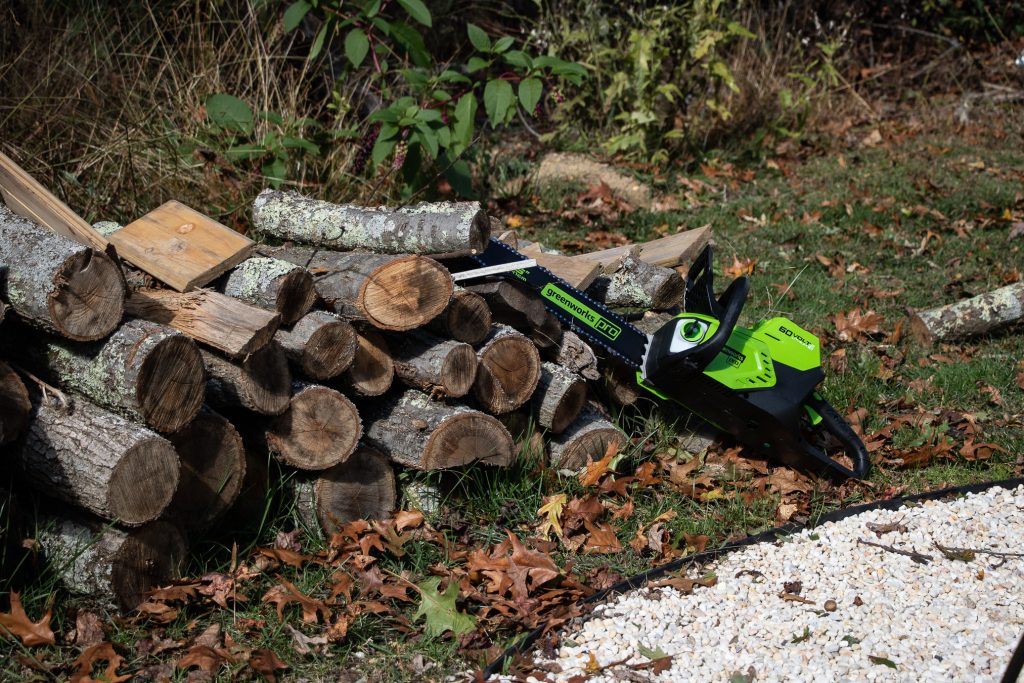 Now time to chill and enjoy our new firewood and we look forward to a season of easily accessibly wood thanks to our ease of grabbing our charged Greenworks chainsaw to keep up the supply.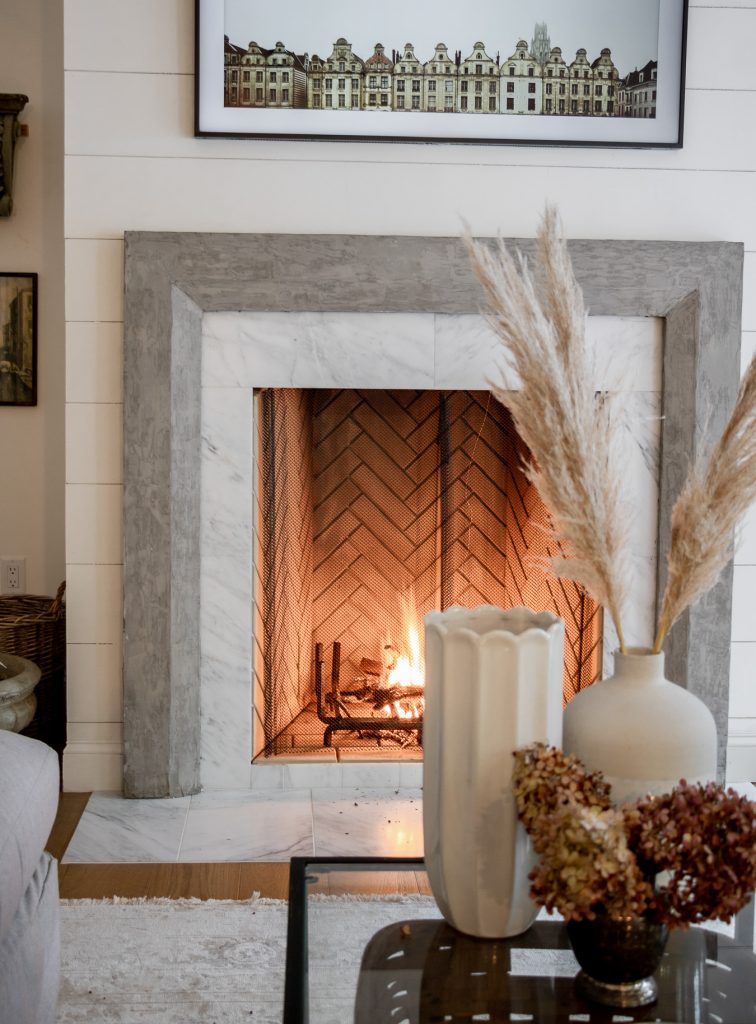 Please Pin