Learn how to create a distressed Farmhouse table with a few simple steps. I even have a You Tube video to follow along with.
Week 5 of the ORC! We are almost ready for the ORC reveal!!! Can you believe it? I am so excited to share with you all, one more beautiful piece to this makeover. This week I am sharing all about my DIY vintage table. I did a distressed white finish on the table makeover. It was a fabulous find from a vintage spot close to home that just required a little love and beauty!
this post contains some affiliate links that I gain a small commission for. This does not effect the price of the merchandise for you at all. Just keeps the lights on! ; )
So first let me share the beautiful table that I found on Pinterest that was my inspiration.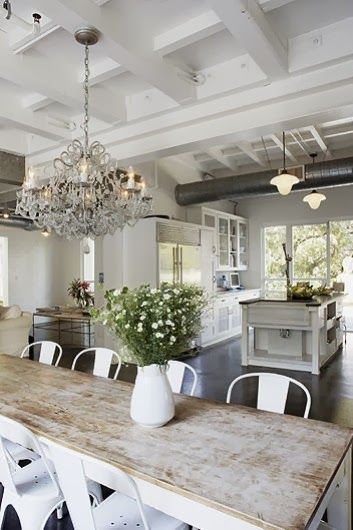 So, this was pretty much what I wanted for my table. I loved how long and narrow it was and the way the white base and distressed white top looked paired together. So once I had found a narrow table I had to figure a way to create the same look.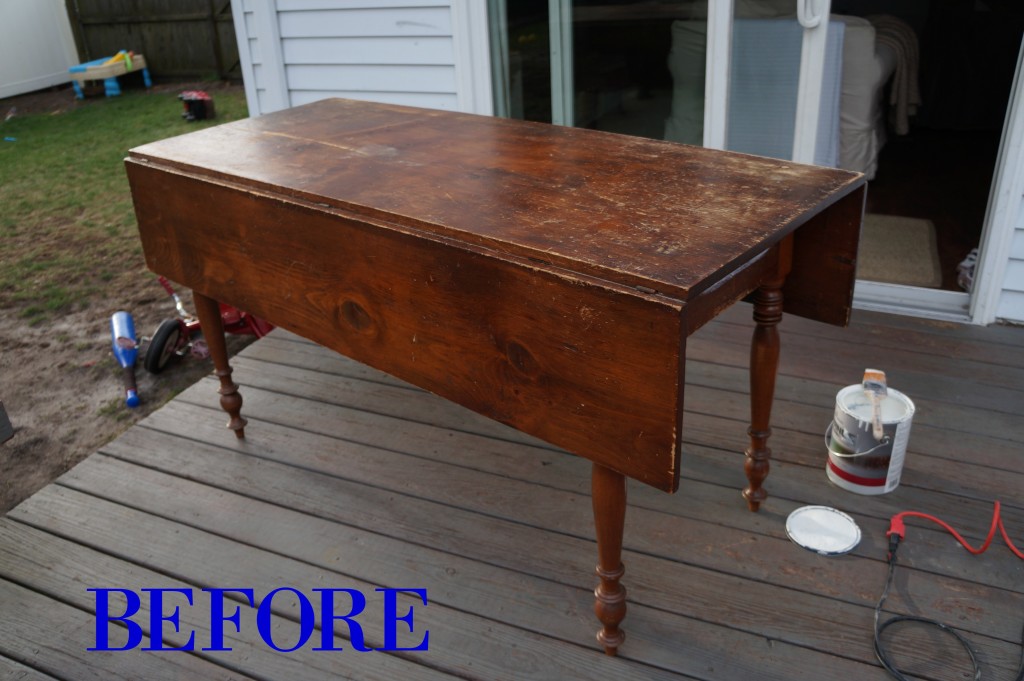 So this beauty worked out perfectly! I loved how you could change the size of the table with the two hinged sides, and the authentic vintage feel. I mean, I really loved the table as is, but the top really needed some love. So first I decided just to paint the legs with some left over paint that I had used on the cabinets. Once I painted the entire legs and bottom I just sanded away some of the paint to give it a good distressed look. Fortunately, since the bottom is not used you can get away with using latex paint.
Once I completed the legs, I decided to tackle the top!
Supplies:
white paint (latex is fine)
Water
Paint Brush
Sander
(220 grit)
Dark Wax (I used Annie Sloan)
First I sanded the table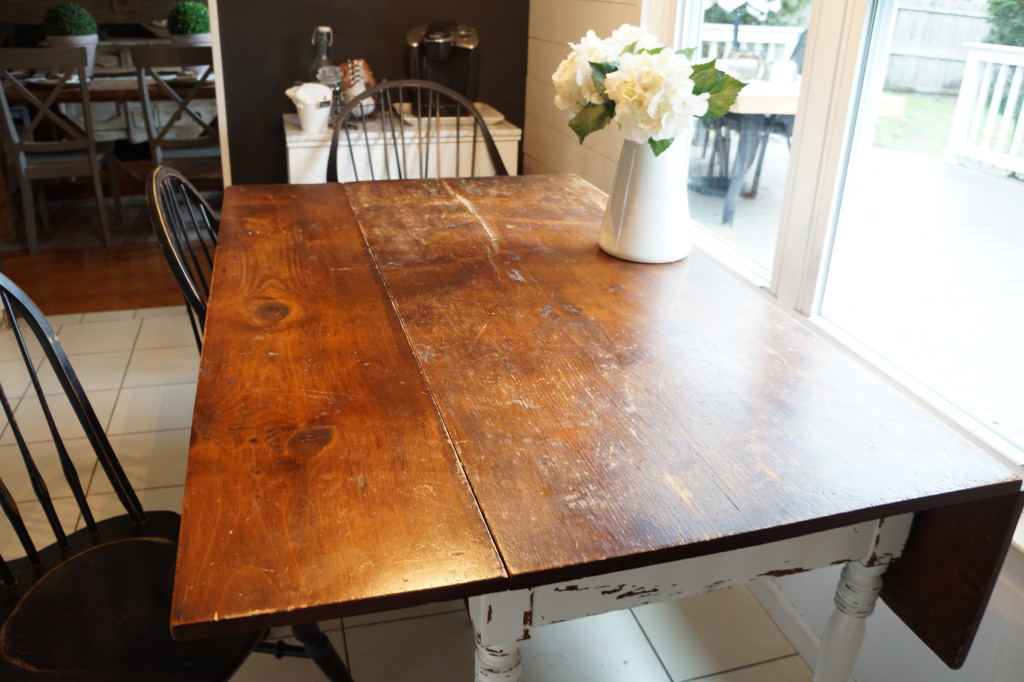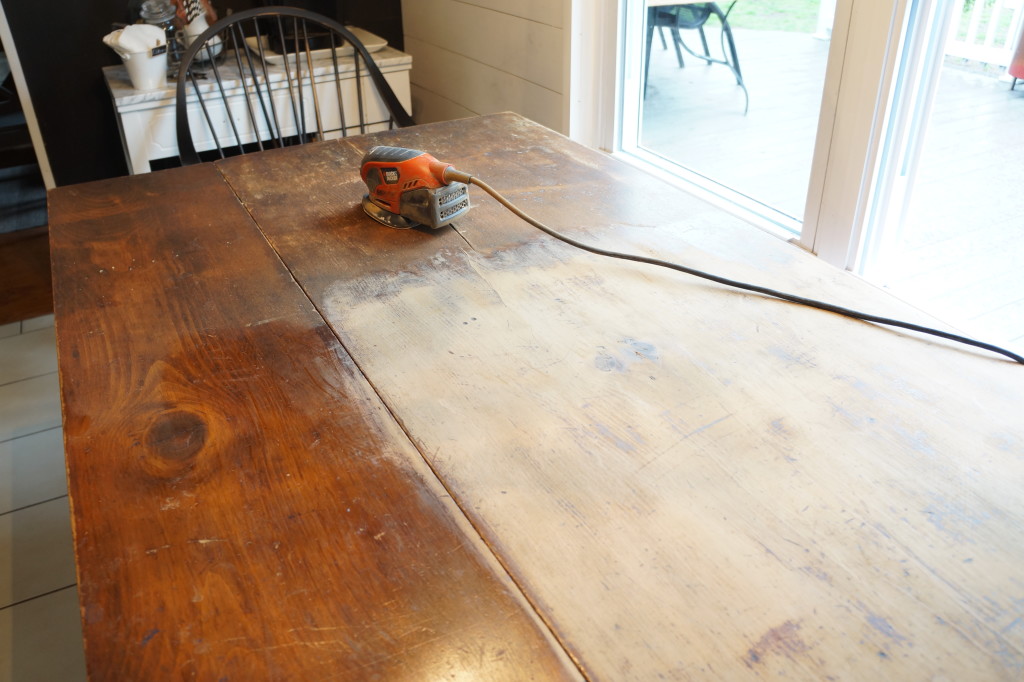 This was so, so easy! I really thought it was going to be some process, but it turns out the stain came off so quickly without much time at all.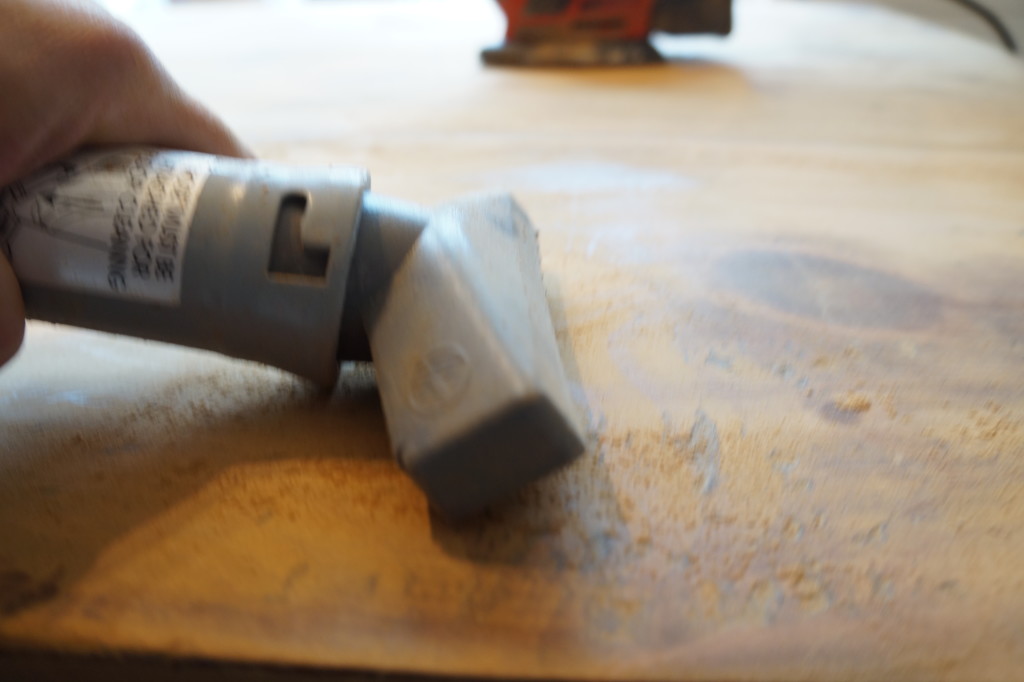 Okay HUGE tip! Use a vacuum to suck up the sand while sanding. It makes clean up much easier.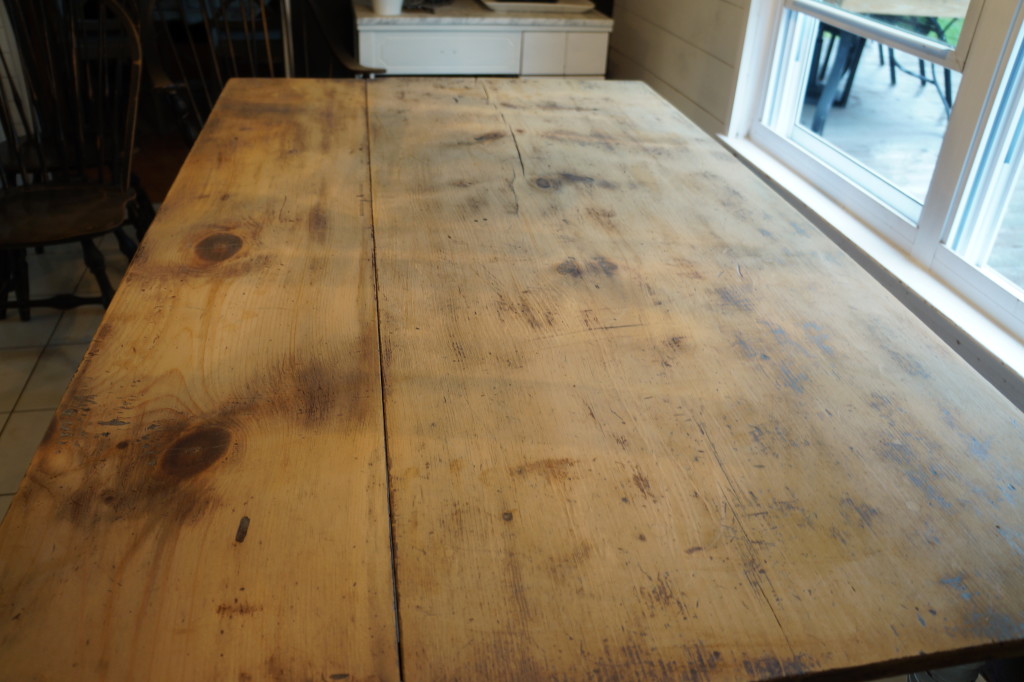 Once sanding was complete I did  a wash white over the entire table. 1 part water and 1 part paint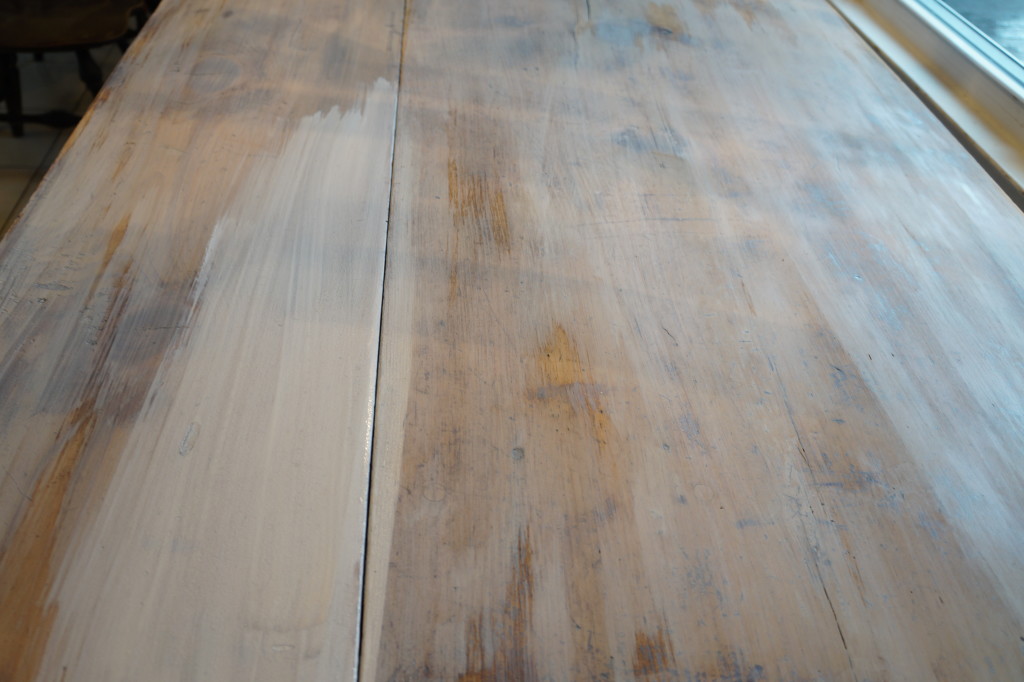 When white washing be sure to wipe away paint in certain sections to make for a more layered look.
Then I began a dry brush technique that I did in a random and more organic way. (if that makes sense)
I created this video to share the technique. Okay, that was extremely uncomfortable to share, but I faced my fears and did it.
What a difference though the dry brush made. I just love the way this piece looks in the kitchen now, It just feels less cluttered and works perfectly with our built in bench, and really adds a true farmhouse style!
I removed the one side leaf since the bench was in it's place, but having the one side is plenty. We keep the table like this more often during the day which keeps more space in the kitchen.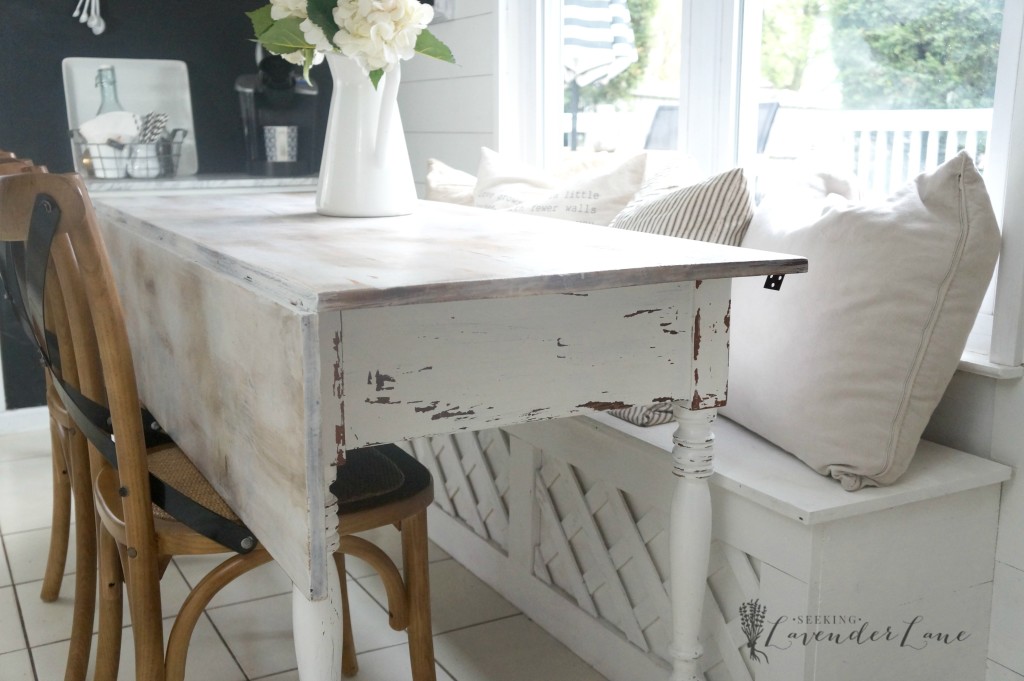 As you can see in the photo below, I did chip away at some of the paint giving it a bit of a chippy and warn look.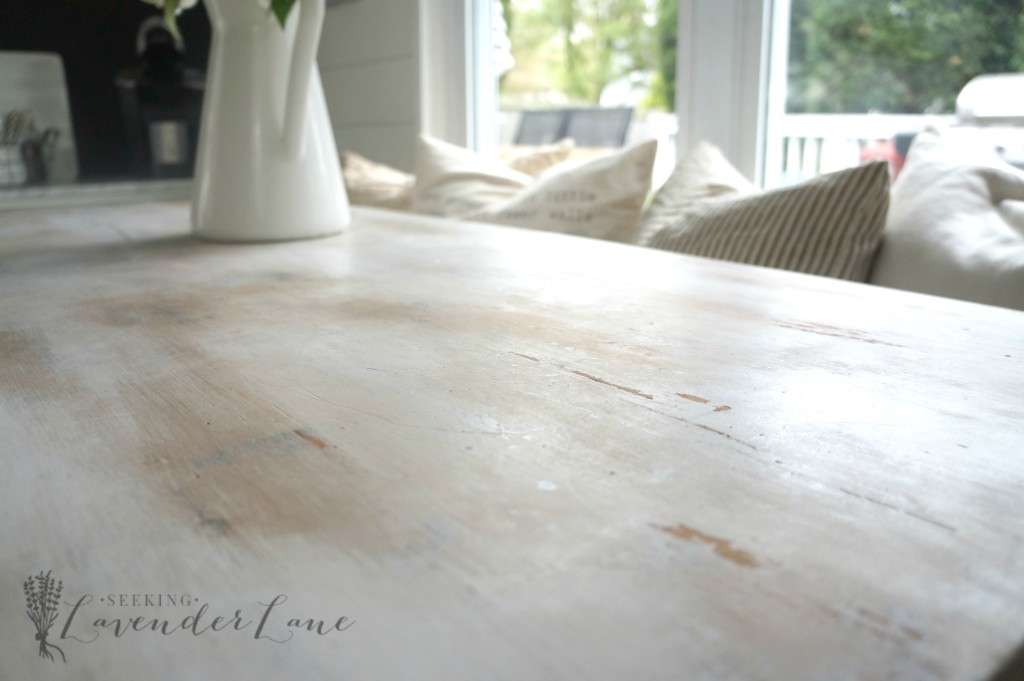 and below is with the leaf out set for a table. With my new Magnolia chargers.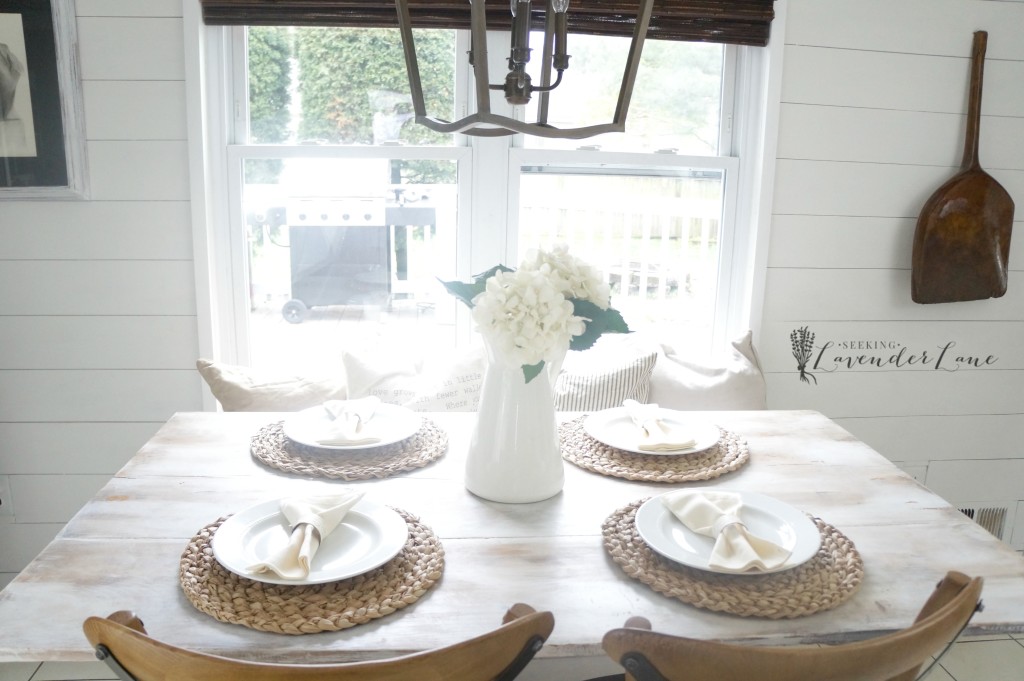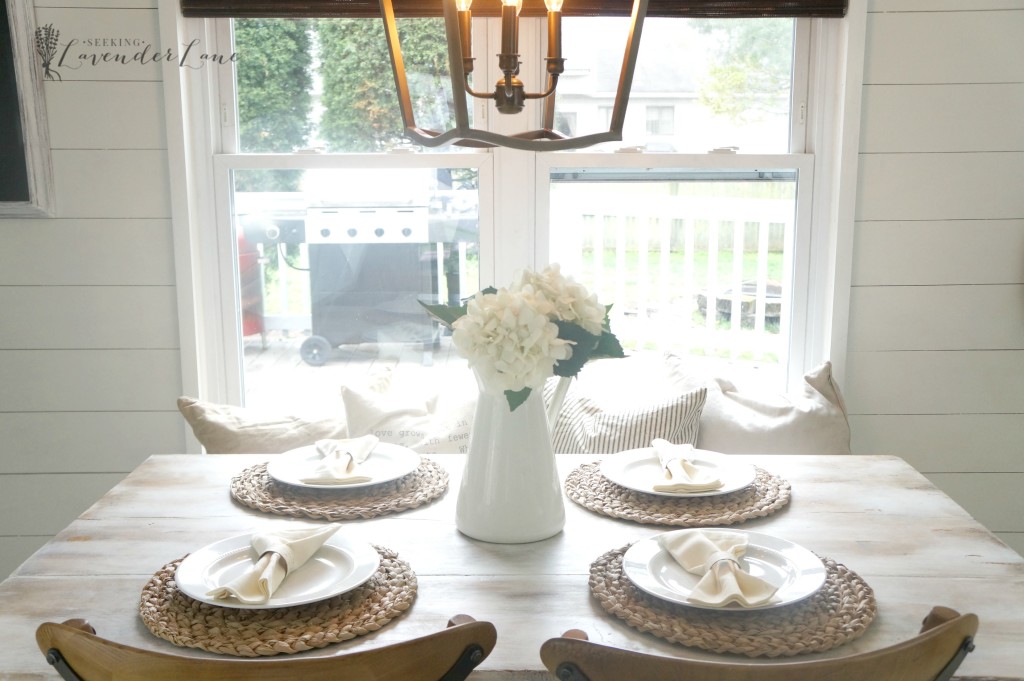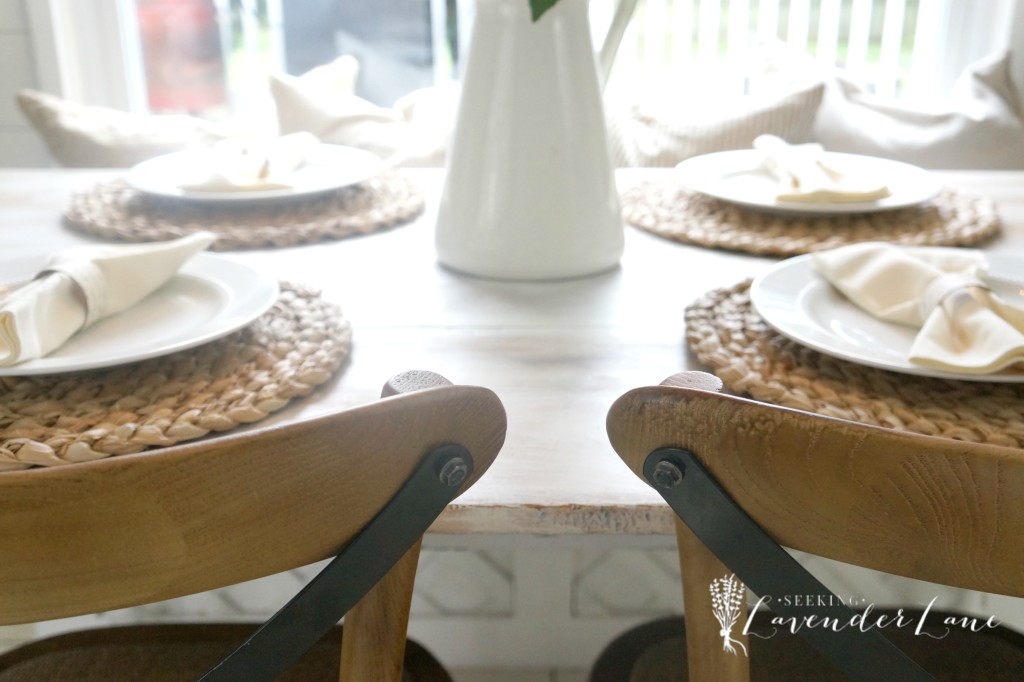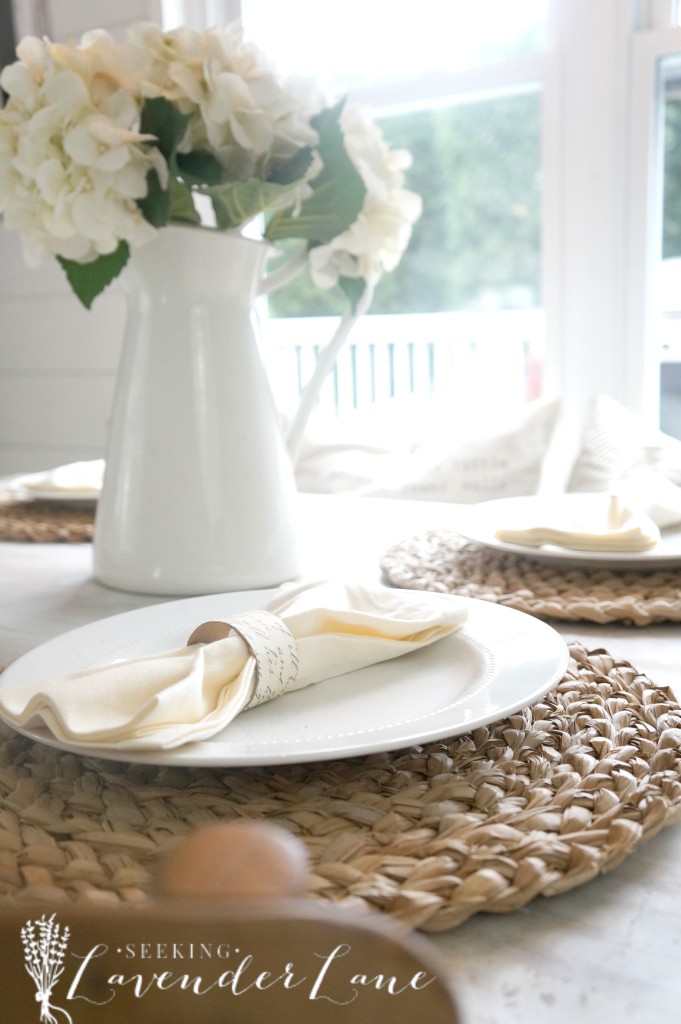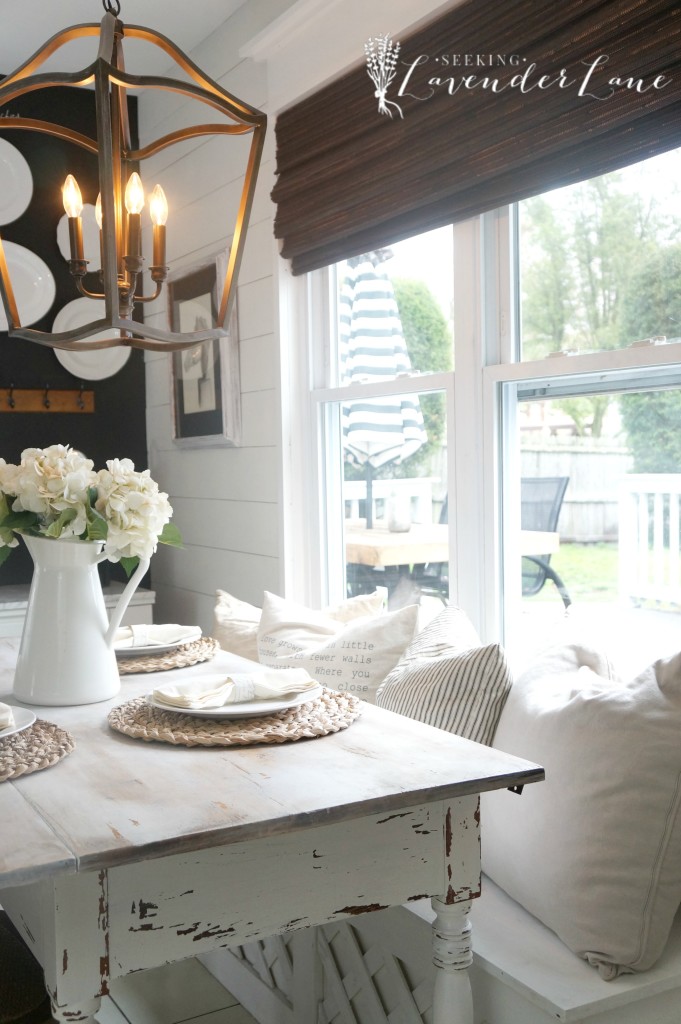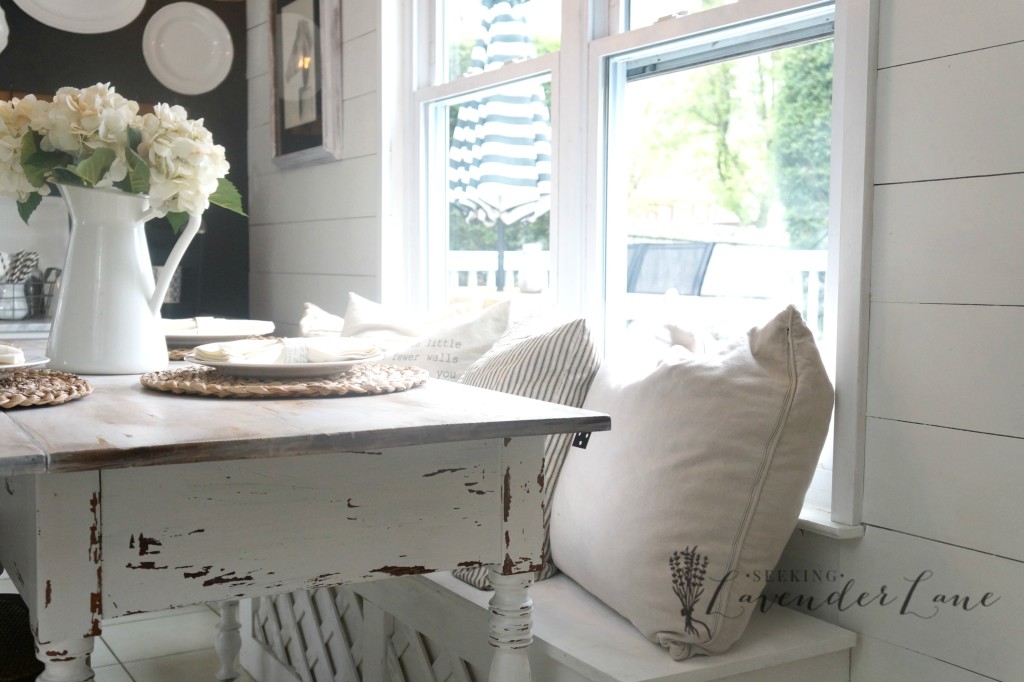 Source List:
Lantern Light Fixture: Lampsplus
Chargers: Magnolia Market
"Love Grows Best" Pillow: Bows and Burlap (etsy shop)
Chairs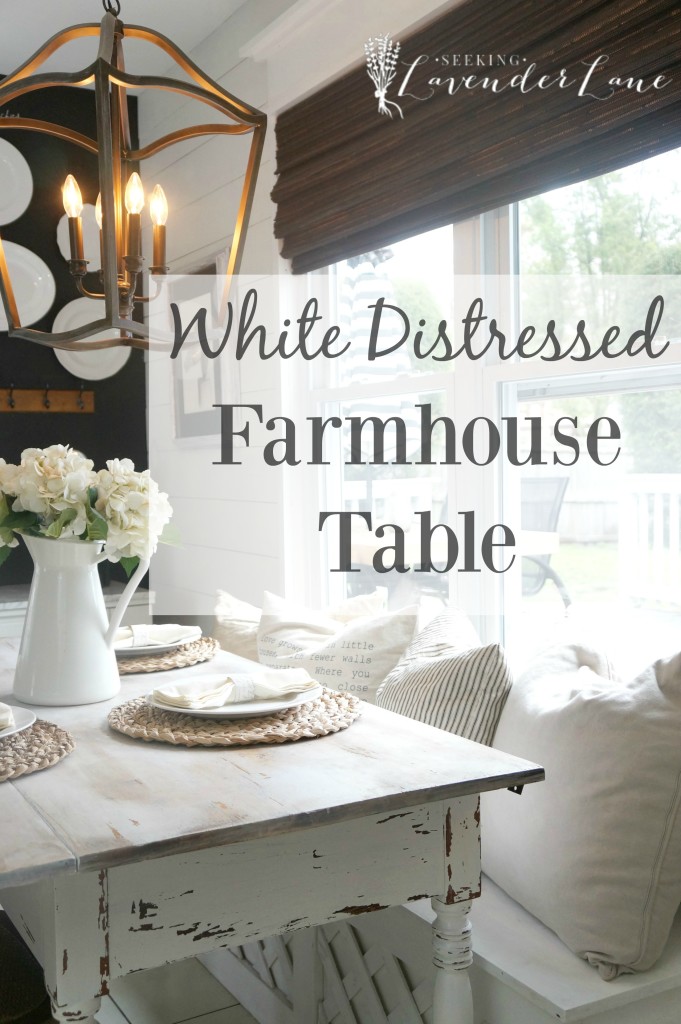 Stop and see all of the week 5 participants here.