I have so many plans and inspiration that has been in my head and on my Pinterest account that I'm excited to finally share with you all now that you know what our new house looks like. We have some major plans with reworking the house for our family and our taste. One of the most exciting details to the house is the sunroom. I have loved the idea of a sunroom for so long and even thought about how we could add one here in this house. The sunroom was actually an addition to the home the recent owners made about 20 years ago. It feels original and adds just the perfect extra space to the house. Its a room I am very much excited to decorate and to spend time in. I can imagine reading, coffee breaks, and spending quiet time alone praying and detaching from the busyness of a day. You can't tell in the photos but when you're in the space since its so high up on the mountain and the house is very much vertical you feel as if you are sitting in the trees. Kind of like an adult tree house. I remember as a young girl our neighbors had a tree house and we would sit in it and decorate around it all the time. It was a favorite pastime from when I was a kid. This feels like my grown-up tree house!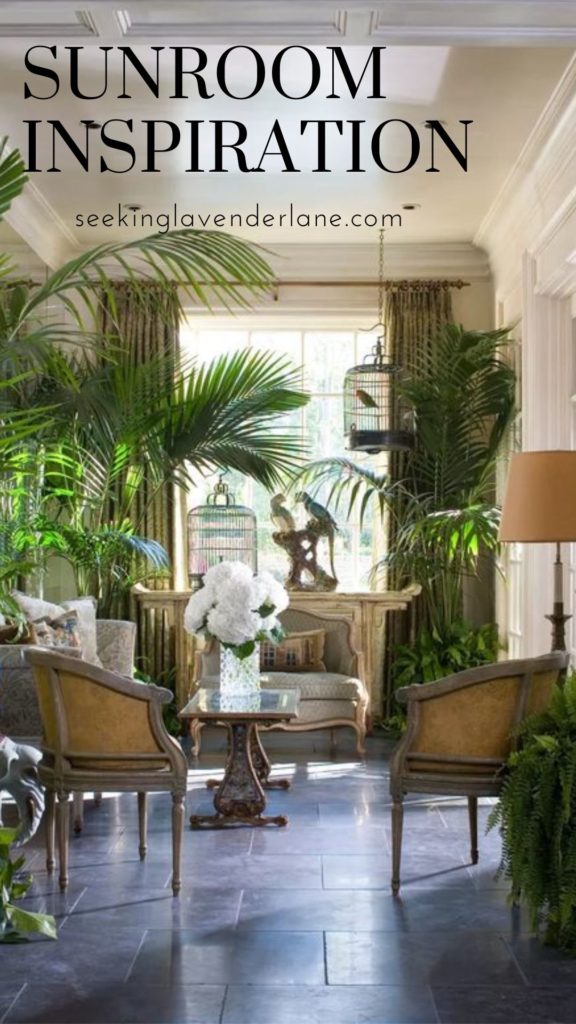 Here is what the current sunroom looks like. With the addition the one wall has the original exterior stone, and the floors they put down are like an oversized brick. I like it…I probably would have done something but considering our budget is already stretched in this project…we will leave it and put some area rugs down in the space.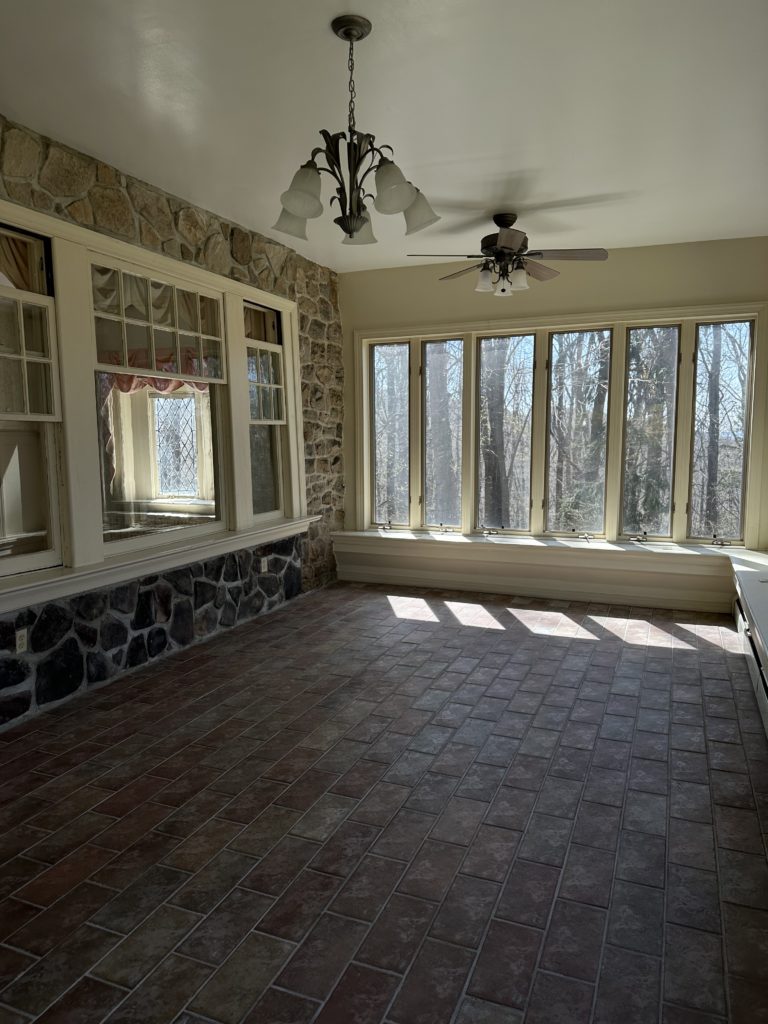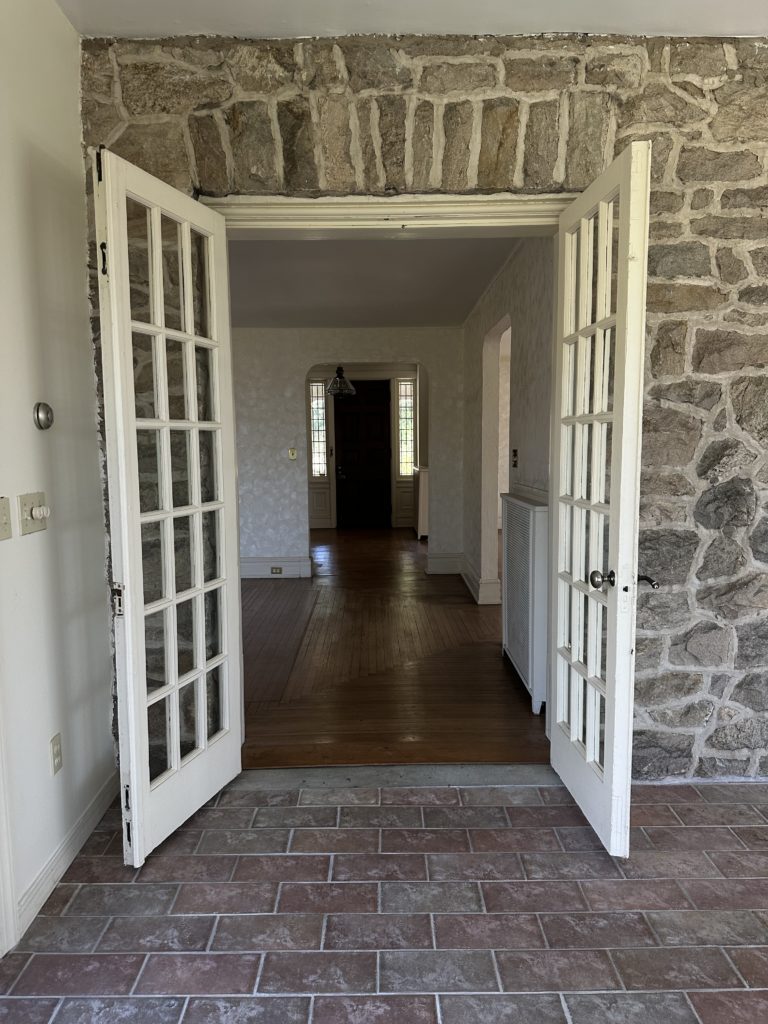 There is a lot of red on this house from the terra-cotta roof and some of the trim work so I think they chose a reddish brick to go along with that. Makes sense but I think a terracotta or a cement tile would have been amazing. The original stone on the wall is just fabulous and I love how that will give this space some texture.
What I am considering for this room:
A sitting space with some vintage pieces and furniture
A breakfast table for morning meals that we can all gather around (something small though)
There are currently fans in here since there is no A.C in the house and well, that may be helpful if we don't add an HVAC system in right away but I also think some amazing new pendants or lantern would give this space just the right feel.
A headboard ceiling
Paint (I'm thinking maybe something on the moodier side but I haven't completely made up my mind yet.
A ton of vintage elements like busts and planters and a vintage bird cage
Vintage art
Maybe some window grids to give the window just a little something more vintage like the rest of the home.
French doors ( probably a down the road project, right now there is a slider)
Sheer curtains
Tons of greenery and plants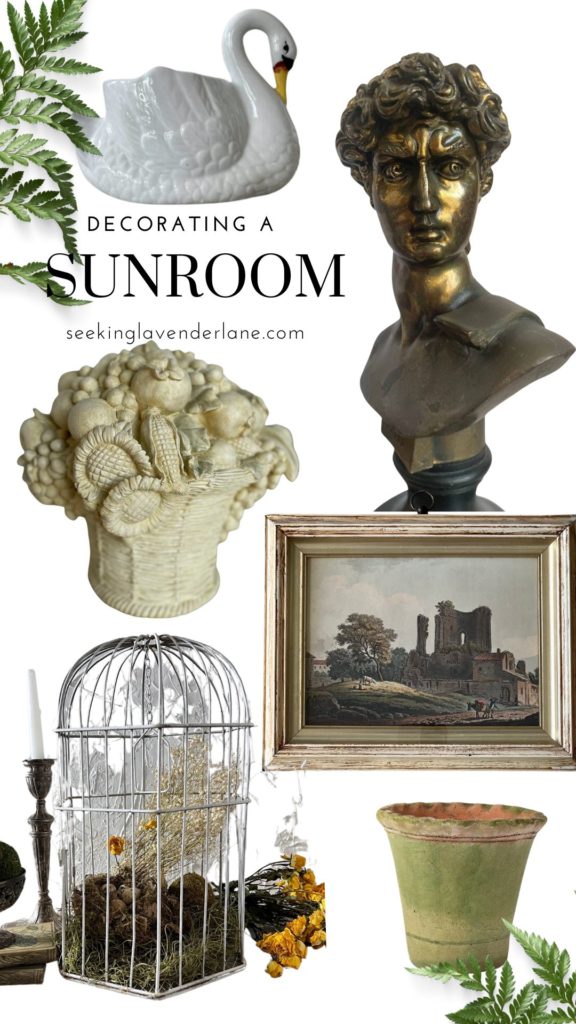 This is all in my mind and I haven't completely figured out a direction but I think it needs some liveliness and vintage elements. Here's a few favorite sunroom inspiring rooms that have my wheels spinning!