Does anyone else religiously watch Fixer Upper every week as myself? I am hooked…not only does Joanna have impeccable taste but her values and good spirit just bring happiness to television. I love watching what she does with design choices since it helps bring out my thinking box to extending these designing walls in my head and home.
This week I especially loved The "European Cottage" Curb Appeal. The home she made over was just tasteful and slightly more refined then her typical style. Even though I can appreciate both! Some of the rooms in my home have more that European Cottage style while others more American Farmhouse. I just try to find ways to tangle them together since I love each style the same.
Well this episode the exterior was probably one of my favorites! That German Schemer which we all thought was just white washed or plastered (thank you Joanna for defining this more) and the lanterns and shutters Oh MY!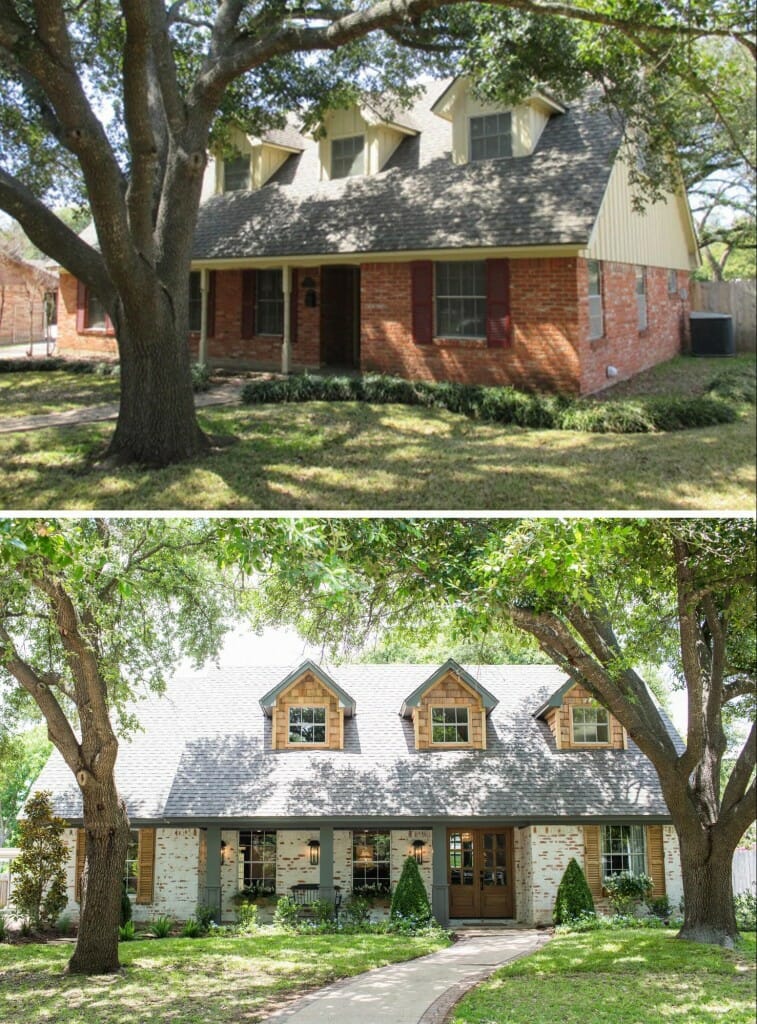 I thought every person sitting here in America now wants to move to the European country side and have a home like this…am I right? So why not bring this look to your next fixer upper or your current home that is lacking some curb appeal. So I'm rounding up a few ideas to achieve this look this spring when we can all get back out there again and add more curb appeal to our home.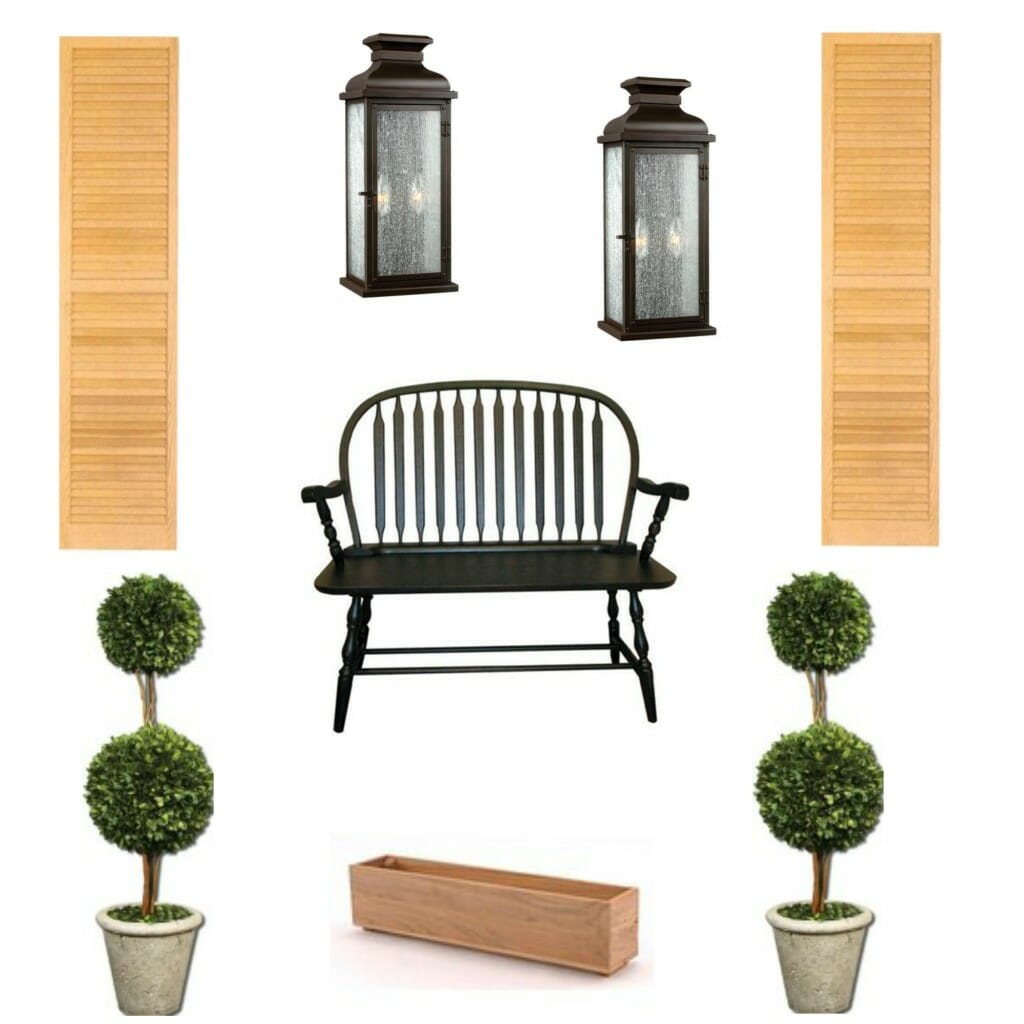 Lanterns, Bench
, Pine Shutters
, Planter Box
,  Boxwoods
And some exterior colors: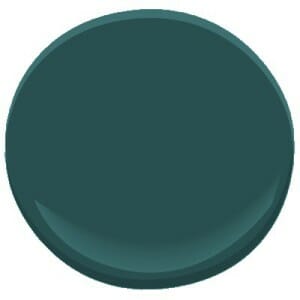 BM: Mallard Green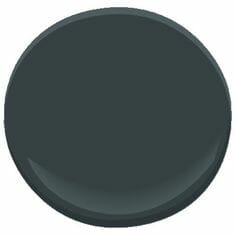 BM: Regent Green
BM: Dark Harbo
I love the textures and tones in this exterior the most. Gosh if I could add cedar shake to my home…that would be a dream!
Last Summer we added these DIY $0 shutters to the back of our house. We used extra wood from the fence to make them and they really added some gorgeous texture and warmth to our white siding.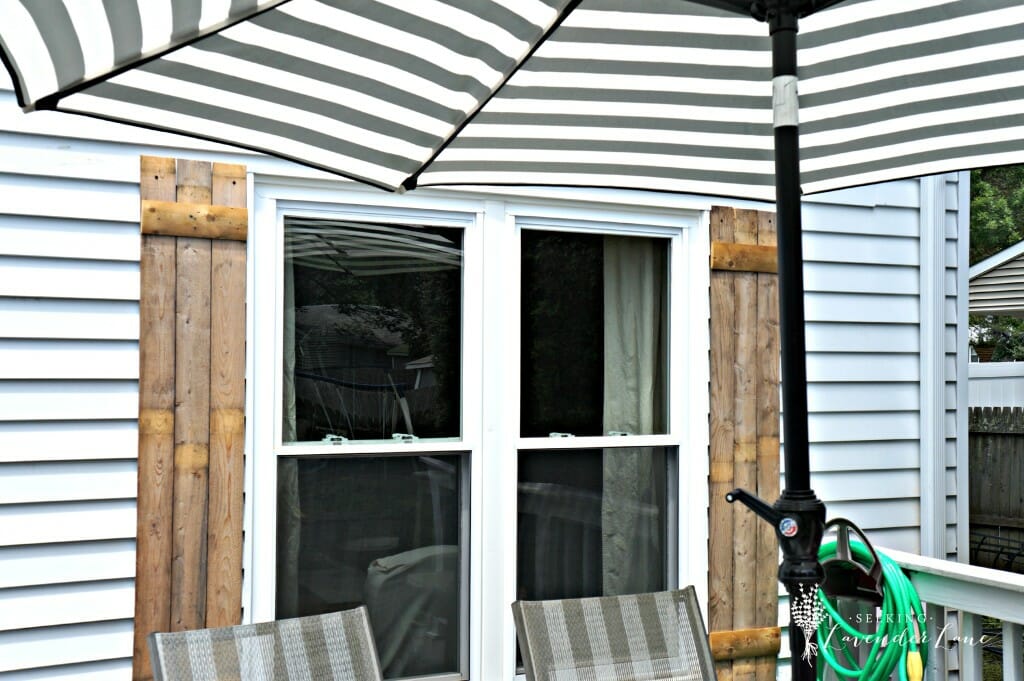 Most importantly, adding those finishing touches such as great lighting to a house can make such an impact. We added two new lights to our home last year (which I still have not yet shared). Unfortunately, due to money we  could not replace the third light so hoping that this summer we can do so to bring it all together. Our home is a simple colonial style, but adding great beautiful lanterns gave it that rustic refined look. Not everyone is going to be able to add German Schemer to their house or maybe even replace the siding, but adding new lighting and possibly new shutters will dress up that curb appeal and give your home a new look. Even better a Fixer Upper European Cottage Look!
PLEASE STAY A WHILE