Week 5 ORC update here!! Our room has been coming along so nicely, but it needed a little pow! Some dramatic decorating with a classic style. The colors scheme if you have been following along for the past few week's updates Week 1, 2, 3, 4… is black, white, and green. A classic green though. We added some pretty green velvet chairs and now a green traditional dramatic wallpaper to the entrance of the room. I love that this has a timeless feel, but also creates a WOW factor when you first walk in.
I partnered with Spoonflower, one of this season's One Room Challenge supporting brands, and they provided one of the best pieces to this design puzzle. This prepasted William Morris Removable wallpaper. The look truly makes an impact for a small nook like this, and adds a traditional elegance.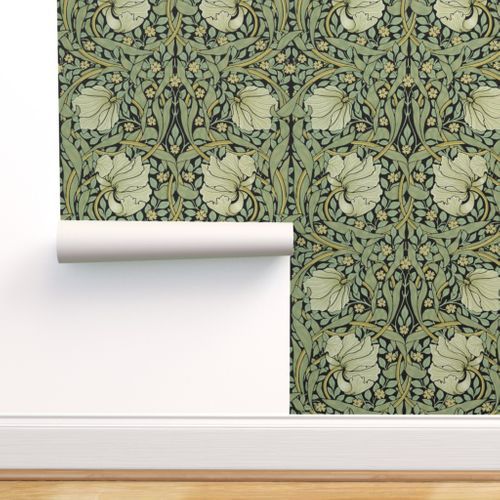 The pattern is a classic well-known style, and Spoonflower offer's multiple colors- yet the black and green tugged my design heart.
If you have design impulsive/fickleness removable pre-pasted wallpaper is such a good option because you don't have to make a longtime full commitment. It's great for renters and nurseries too for spaces that will most definitely change with time.
We applied water to the back of the paper with a spray bottle and let that sit about a minute or two and then applied to wall.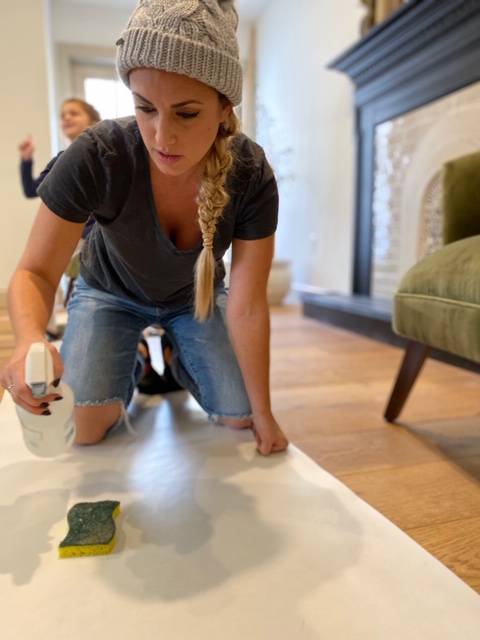 *TIP: keep spray bottle on hand when hanging may need to re-wet the corners and sides for those pesky sides. Also two pairs of hands always makes he process easier.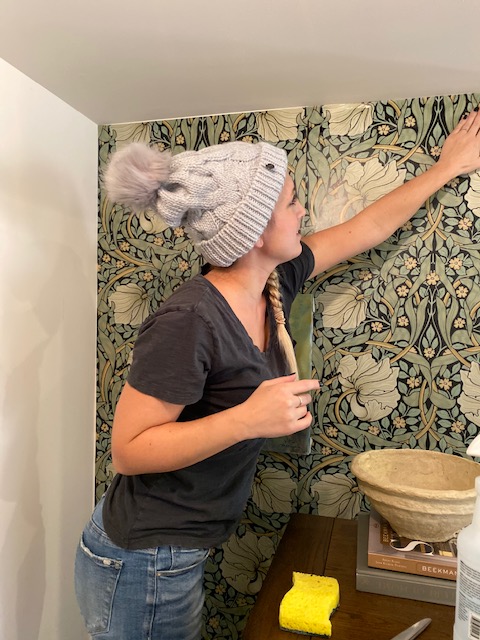 Just a few days left until the final reveal, I know this room would not have been the same without the amazing wallpaper from Spoonflower.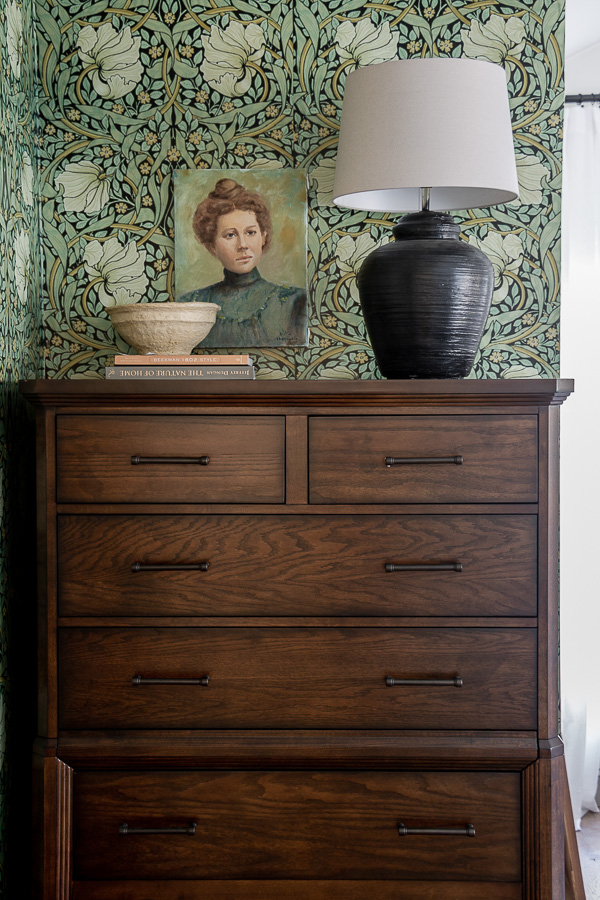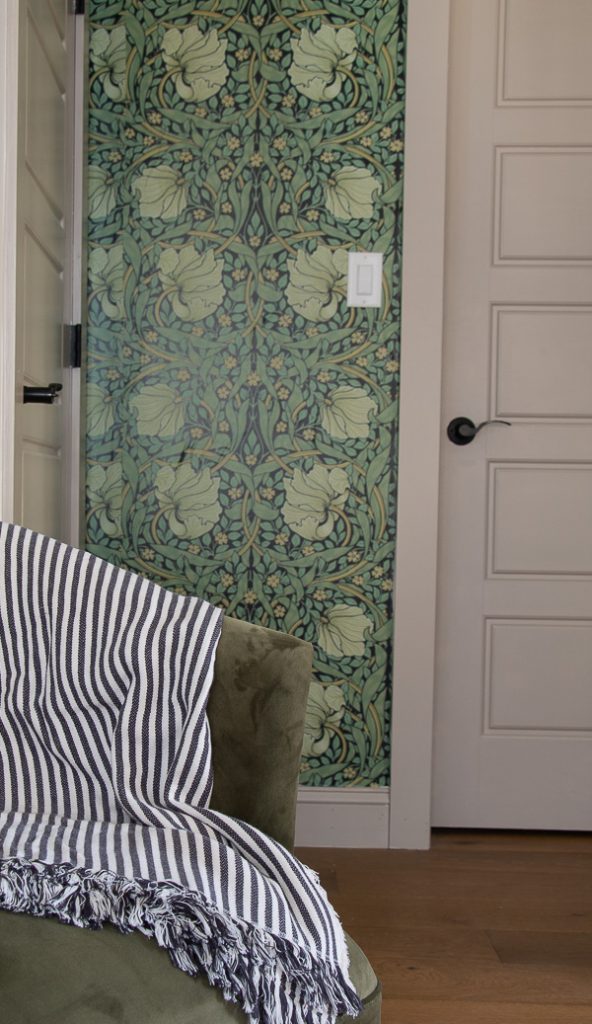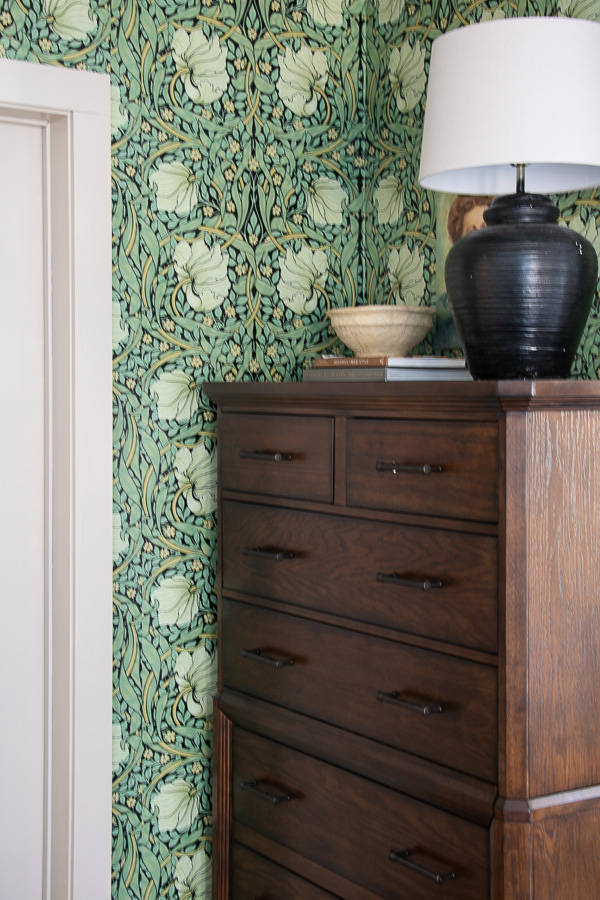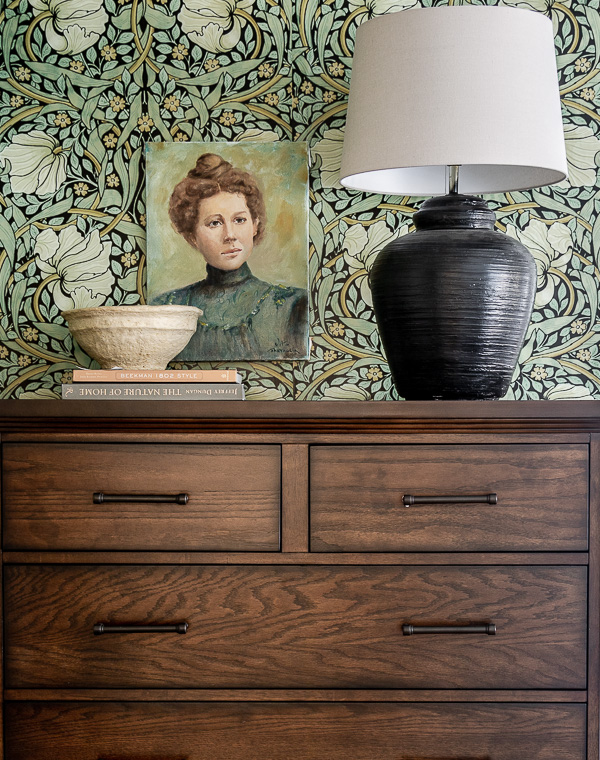 (Visited 13,363 times, 3 visits today)