Winter Curb appeal??? is there such a thing? Well, we all know our yards and porch and sidewalks always look a little better with some landscaping and green grass, but how can we prep our lawns from fall drab to winter charm?
This post is a collaborative post with Greenworks tools, all opinions expressed are 100% my own.
I loved my pumpkins for Fall, but a week too long and they look bruised and rotten. Also, at this point our pretty wooded yard has now turned into a naked wooded yard. All the leaves that once filled the trees are now scattered all over the lawn, steps, and porch. It's lost its pretty fall vibes and its lush green summer vibes, it's now kind of all dead and hiding beneath all the brown leaves.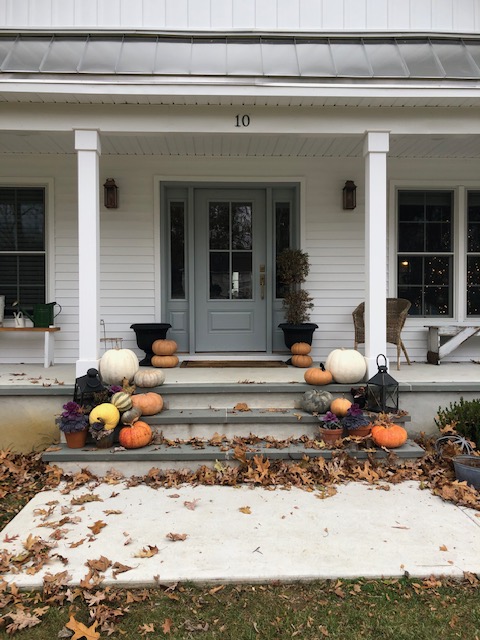 The best part to winter is when the snow first falls and all the ugly brown grass and bare spots in the lawn are covered up by the fresh white snow. That may be a little while over here, so to get the yard and curb appeal ready for winter, we decided to use our new Greenworks leaf blower to remove all the brown leaves from our steps and sidewalk. Create a pretty clean spot for when the snow decides to fall…and prep our porch for what I am most excited for, Christmas decorations!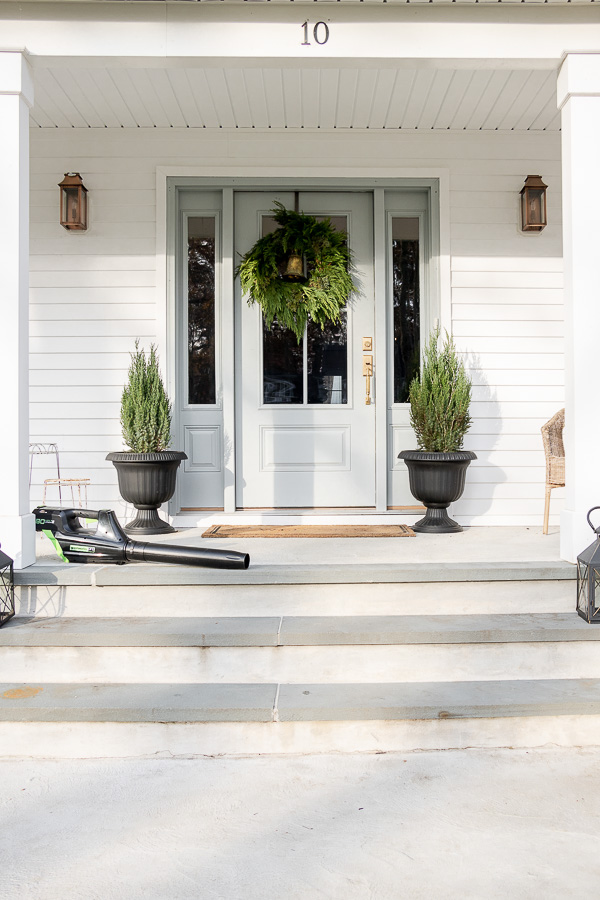 What we love most about the Greenworks tools and especially with this leaf blower, is that it's easy to use (aka kid friendly) so helping dad out in the yard is easy when there's no cord to be pulled around. Light weight and so easy for weekend clean up.
So, let the Christmas curb appeal commence!
I added a fresh cedar wreath to the door and some urns with green shrubs to frame the door. I can't wait for some Christmas lights and maybe some pretty porch decor. Amazing how fresh it all seems with the leaves gone! Now, prepped for winter curb appeal.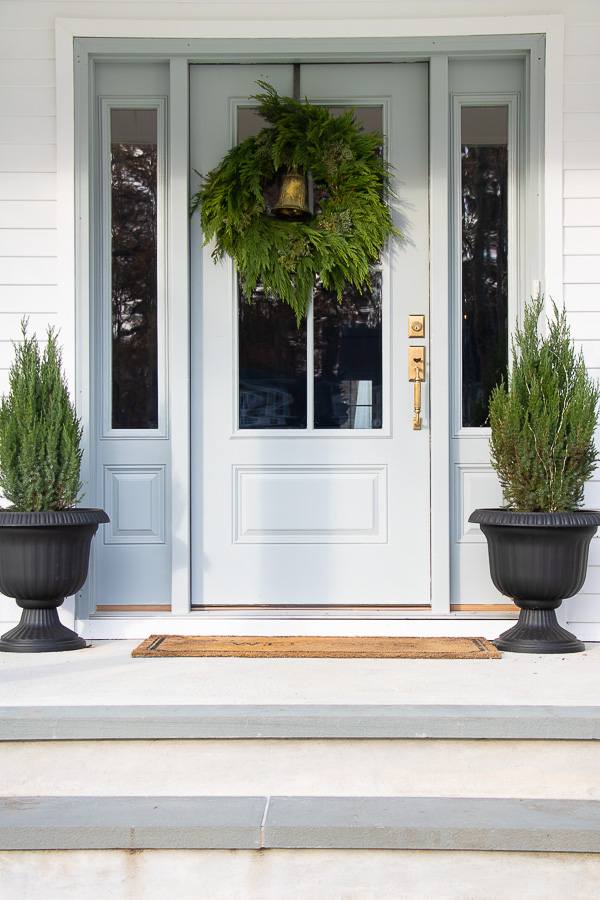 What ways do you prepare your yard and curb appeal for the transition to winter? Last month I shared how we also prep for winter with using our new battery operated chainsaw for our firewood and broken branches and trees, and now leaf blowing our yard and steps. Now all we need is a little snow dusting to hide the lack of landscaping still. Hoping for next spring!
Please Pin