Welcome!

I am excited to have you back, or if it is your first time I would love to hear from you! Leave me a comment, send me an e-mail, or lets be friends on my favorite social networks ( see side bar) : )

If you're not familiar with my blog, I am a Home Decor and DIY junkie! I love finding ways to make my home beautiful in my eyes, but I have to find ways in doing this on a major BUDGET! The hubby and I are both big fans of seeking ways to do so and whether it is being inspired by other home bloggers or just something that I whip up in my head I am always ready for the challenge. I basically eat, sleep, and breathe design. I am currently working on ways to decorate my walls without spending too much money. (Still, after a year and a half of living here, I have empty walls).

Adding DIY Art, photos, etc. can be such a an easy solution to completing a space without breaking the bank. Let's face it art work and pictures are EXPENSIVE! even in my go to stores such as Target and Homegoods. I still have many walls to fill up, but so far this is what I have done to achieve decorating my walls.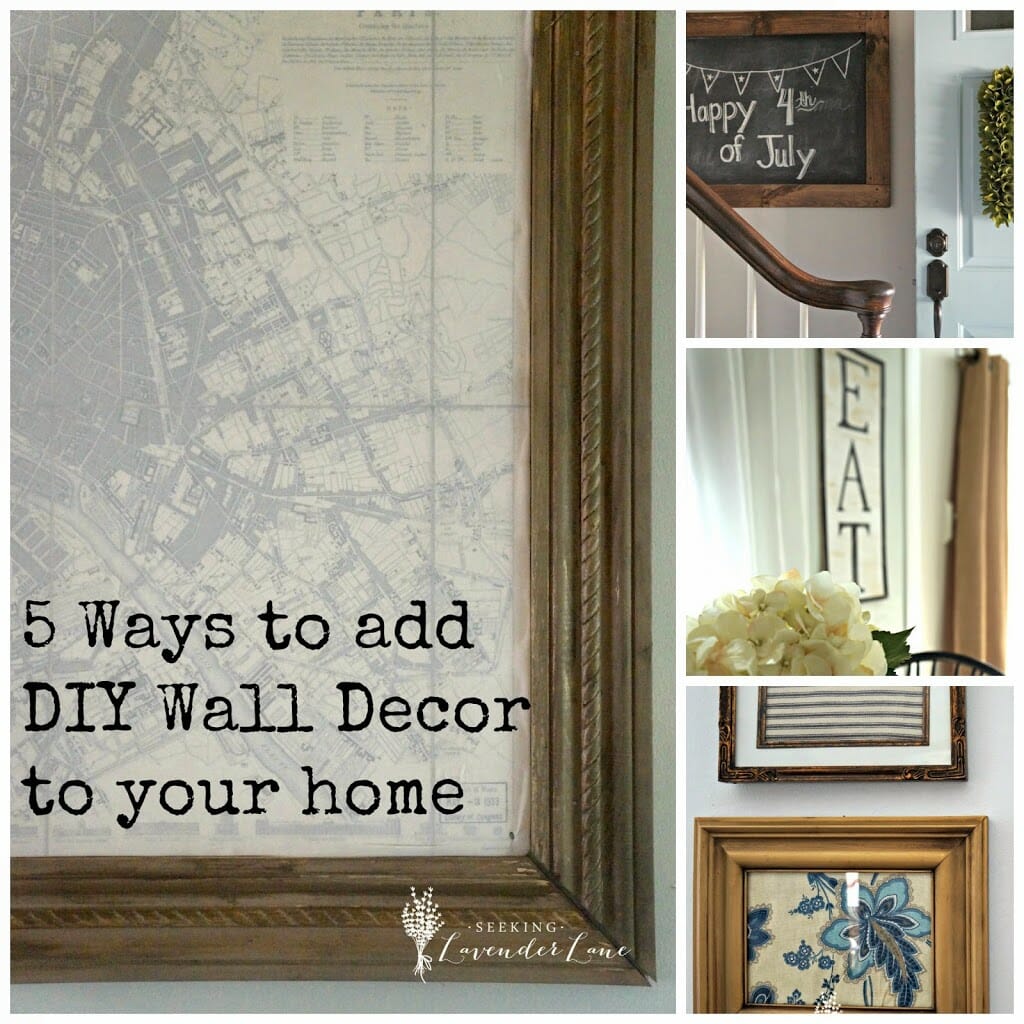 So how do I do it???

#1 Thankful for the internet
          There are always lovely ladies out there sharing print outs such as at Remodeholic with these great blueprint prints. You can find tons of seasonal ones as well.
          I am also big on finding my own prints. I added these gorgeous Botanical prints that I found on the web to my family room gallery wall.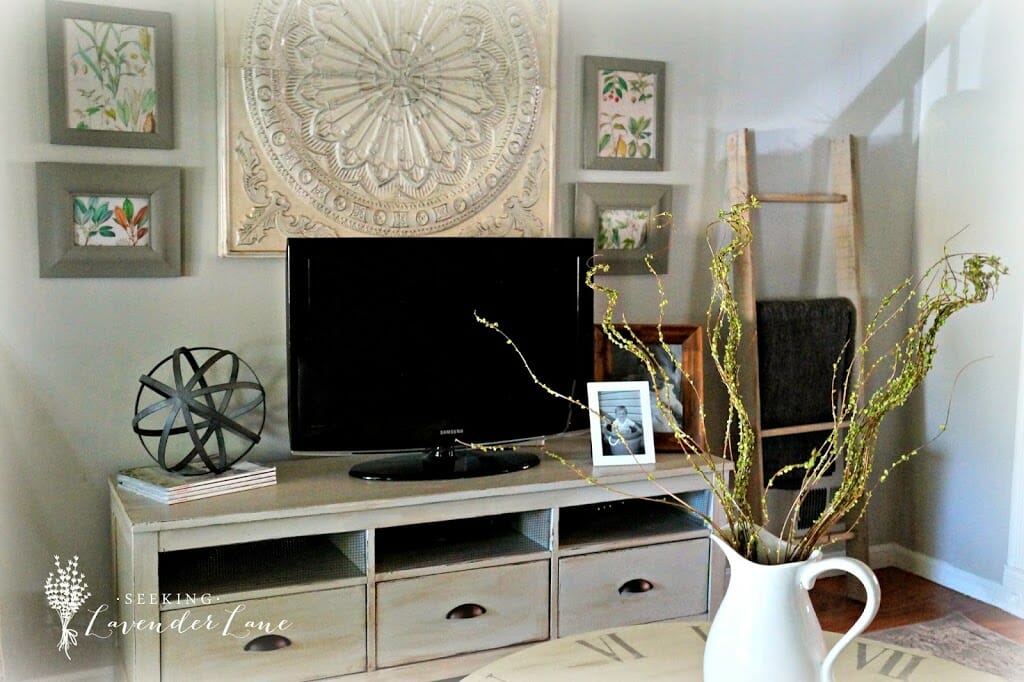 The best part is the frames were black and I painted them with gray chalk paint to match my room….which leads me to my next easy/cheap artwork update.
#2 Updating old frames with paint! These are not the only ones I've decided to give a face lift to. Whether it is frames from before you did a room makeover, your last place, or some flea market finds…this is a great way to save money and re-use what you got.

#3 Not only is print outs super easy to add your own "free" artwork to, but how about some fabric??
Yep, I added fabric to picture frames in my bedroom from old scraps that I had used on my Reupholstering a French Style Chair. And I love how it looks!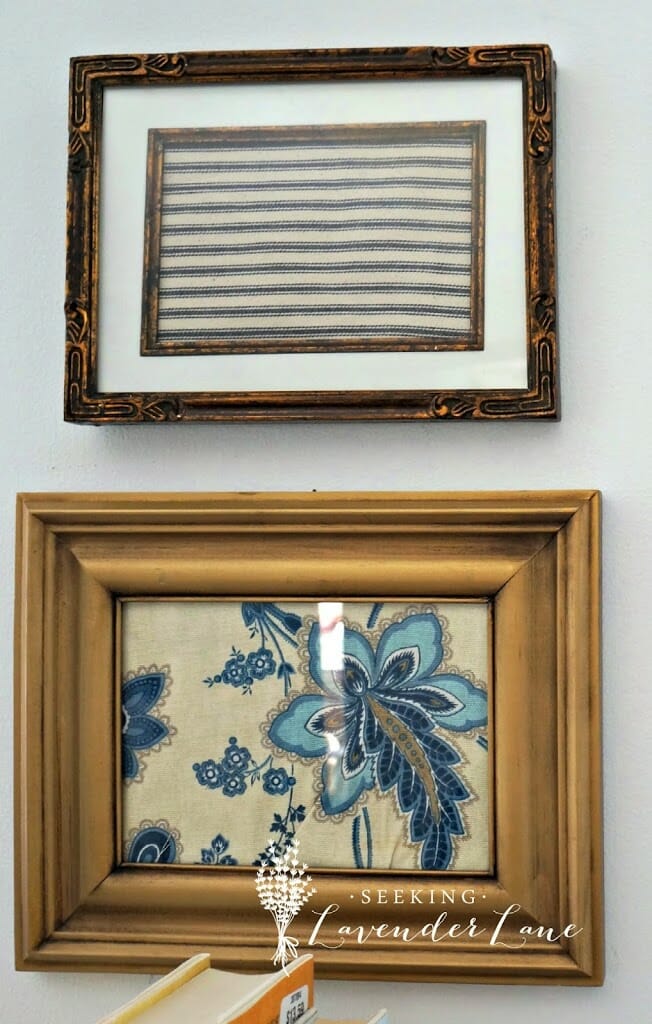 #4 Create vintage signs! I've created two so far in my house from old scrap wood and some DIY stencils. My EAT sign is my newest and I can't wait to share with all of you how easy I made this. It makes me feel like Joanna Gaines stopped on over.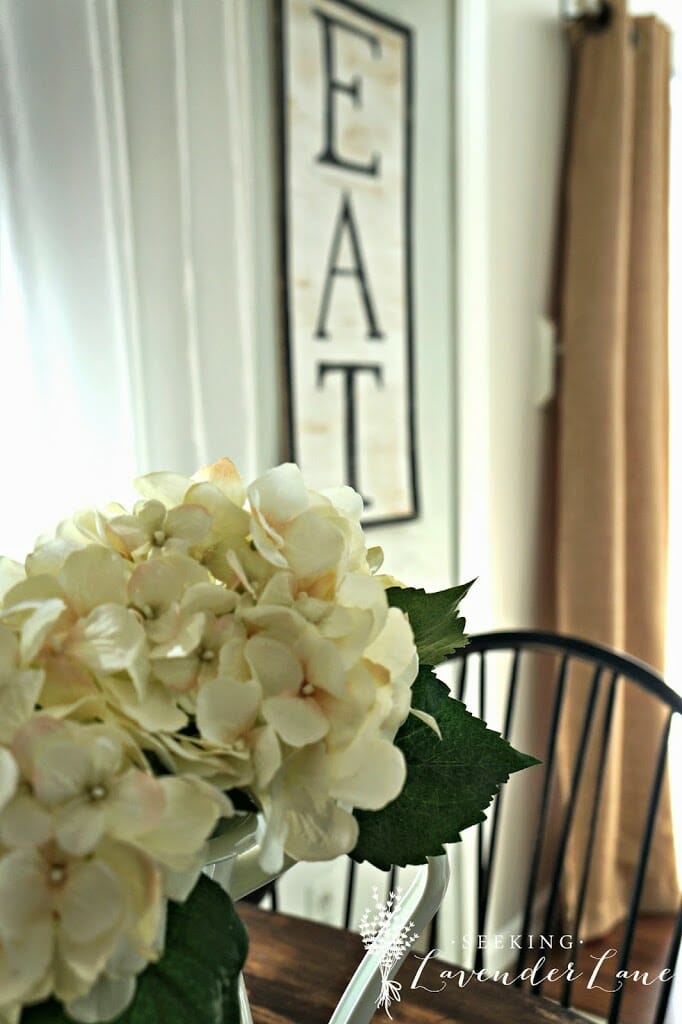 #5 Make your own frames. We made a rustic frame out of wood for our DIY Chalkboard and a sophisticated (Restoration Hardware type) frame for our DIY Paris Map , out of molding, for our living room. This will definitely help you save money, especially on larger artwork.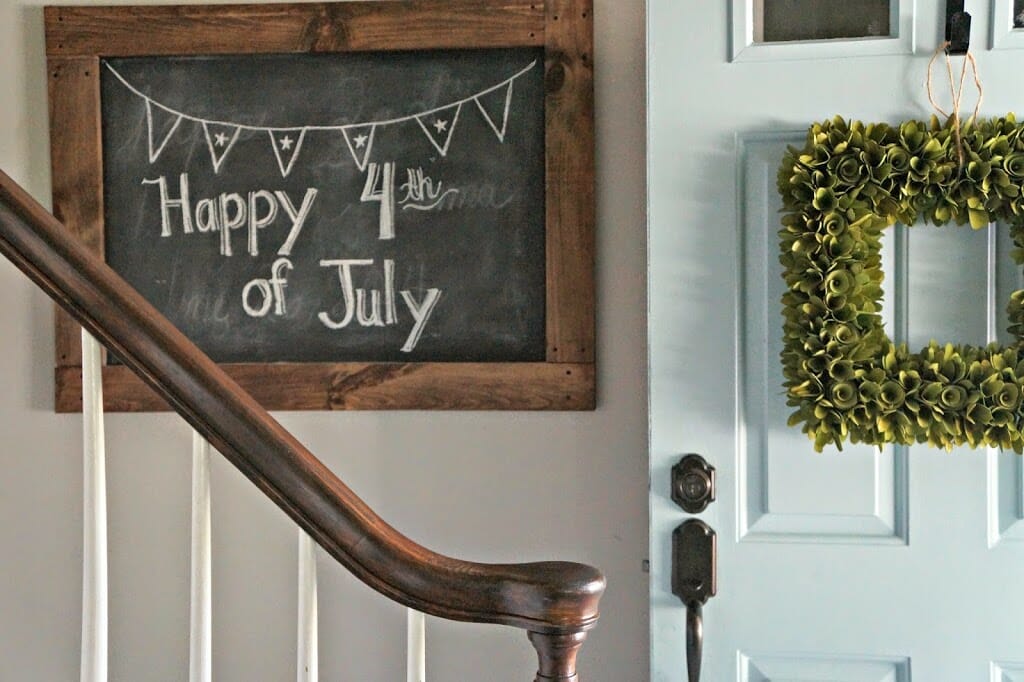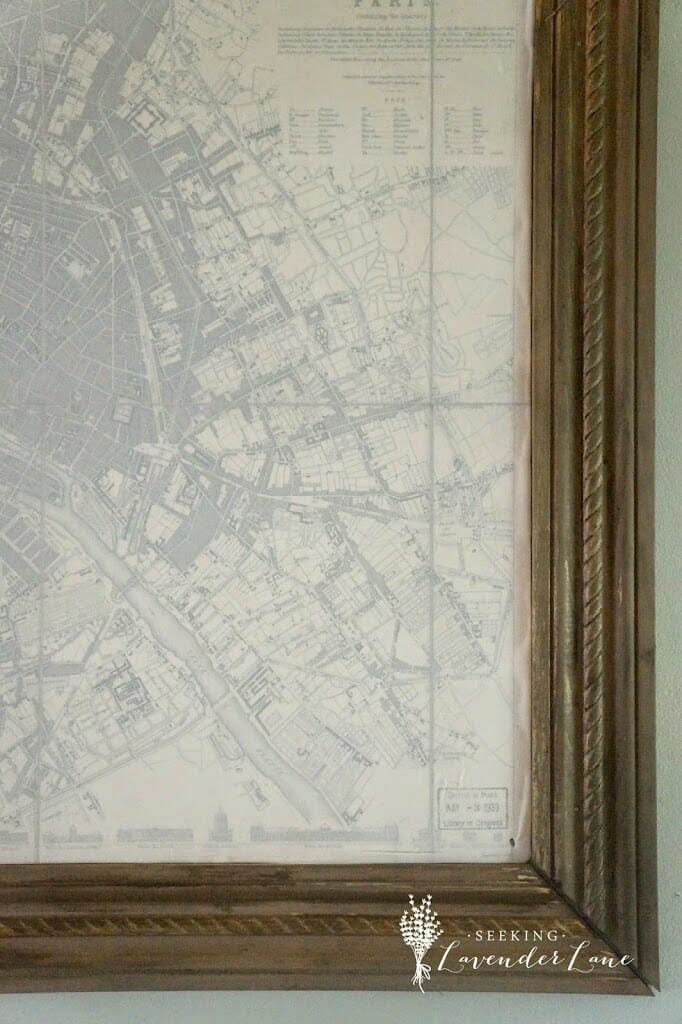 So that is it for my DIY artwork advice, and what we have done in our home. Do not forget to be creative finding something that you may not think should be hung up on a wall like trays, dishes, vintage finds. Whatever speaks to you and makes you happy should be on your wall. Creating balance whether it is asymmetrical or symmetrical is something you should always stick to.

Linking with: savvysouthernstyle.net


Please Stay a While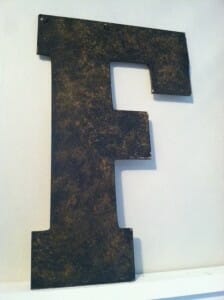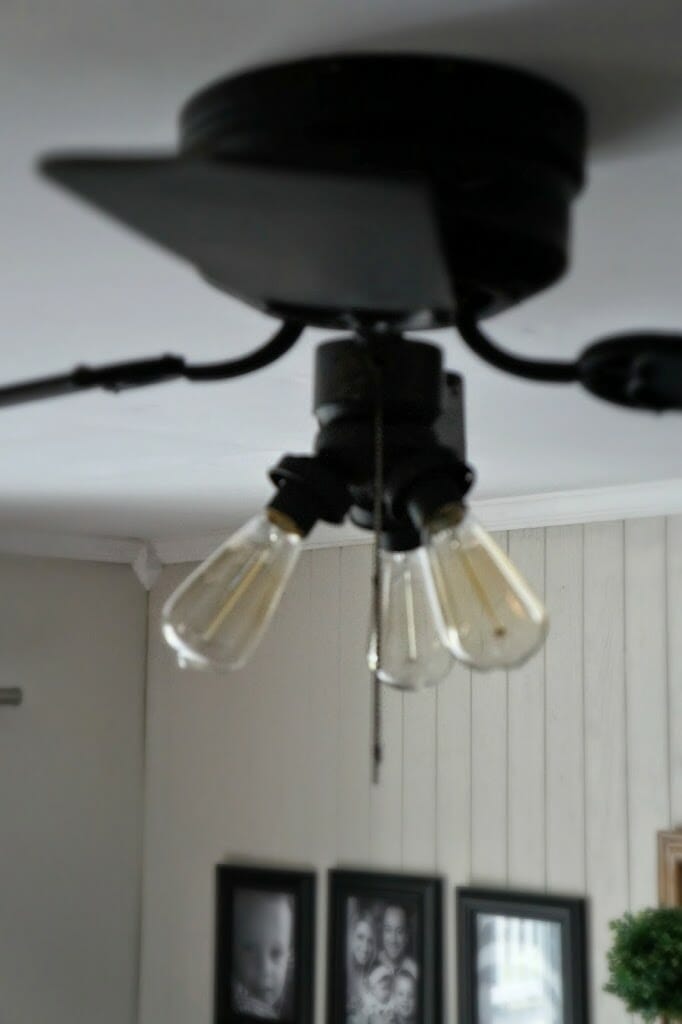 (Visited 324 times, 1 visits today)