Blanket Storage: Painting Pine Furniture
The family room has been quite the problem for us lately. I have an entire post coming up on how we were able to get the family room to work for our family, and the makeover! If you've been following along on insta stories, then you know we've been doing this makeover on our family room this past month. The walls got painted, new furniture, etc. I won't kill the surprise quite yet…but today I am sharing the first process of the makeover, our Cottage Style Blanket Storage Cabinet. A Pine Cabinet that I bought on craigslist, and gave new life to, with some paint!
This post contains affiliate links for your convenience.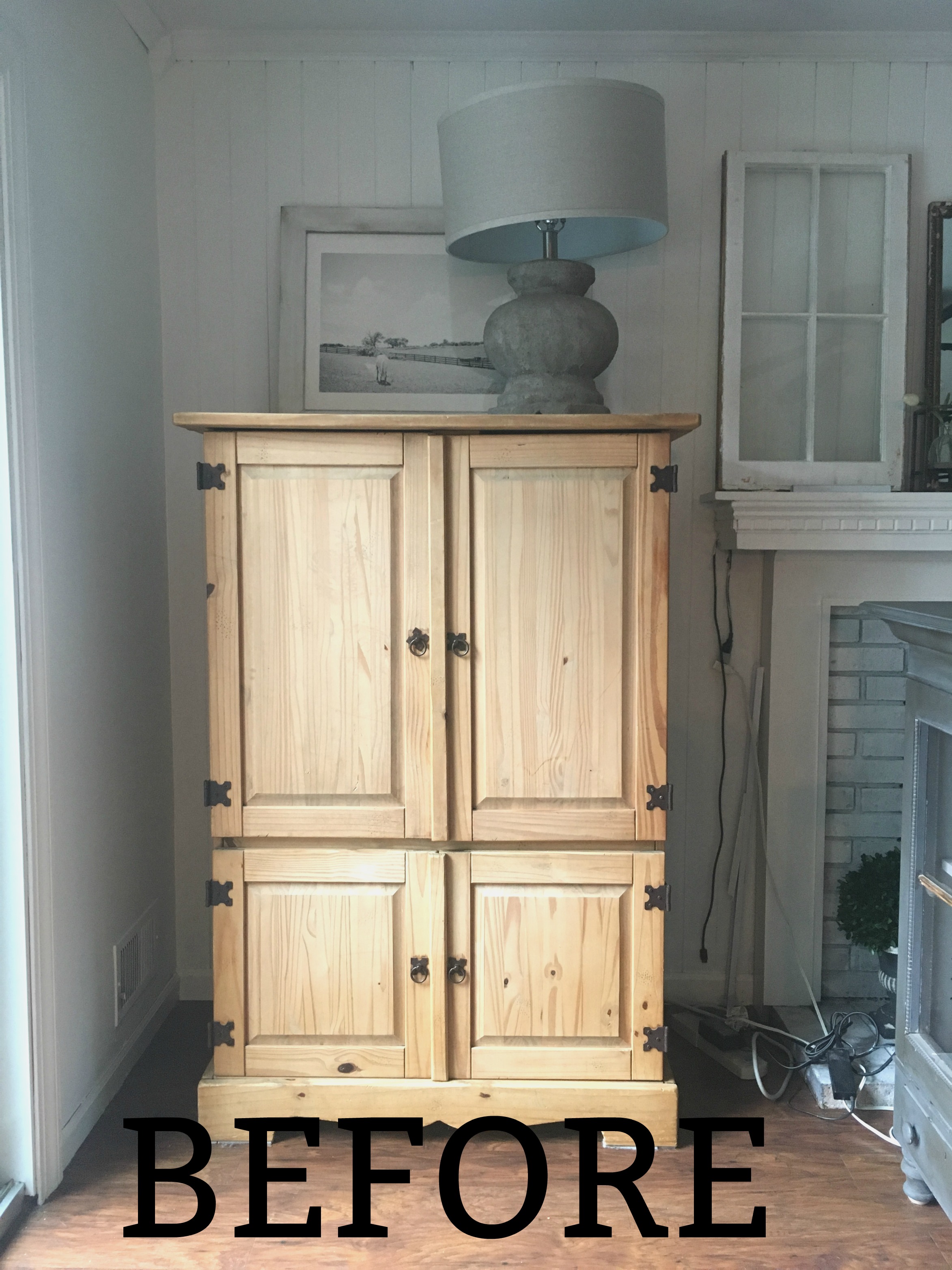 Here's what this beaut looked like, when we first moved it into the space. I have to admit I was a little nervous! I was originally thinking that I wanted to leave it with it's pine natural finish and have that wood be the contrast against all the white in this space. Then once I saw it with everything else in the room, I realized how much it clashed with the floors and the look was not quite what I had thought it would be. I really thought long and hard on this one…and even thought about re-selling.
So, then after much thought, getting some help from my instagram followers, and knowing that it was just not going to work as is…I caved in and decided to paint it!
Now, the new vibes of the room is white and bright cottage style feel. I want tons of vintage pieces and and a true vintage feel in the space. Of course painting the piece would definitely give it more vintage character, and accessorizing it would also help with the over all look.
MATERIALS for Painting Pine Furniture
London Fog Paint (benjamin moore flat finish)
Sand Paper (for distressing)
Clear & Antique Wax (Annie Sloan)
Now, you can really use any paint you prefer, I chose to use London Fog, because it was what I had in my garage. I'm good at doing that, trying to use what I have and not spend more. The color was just the right shade of gray, considering I wanted something light and bright and not too much contrast. Since,the pine furniture is raw still, you don't have to sand it to allow the paint to stick.
Once dry, be sure to sand edges with a natural distressed look to cabinet. Then seal with clear wax and add dark wax lightly for a more antique'd look.
I chose to leave the top and inside of cabinet still with the pine, so it had a nice contrast of wood and paint. I love keeping the cabinet open so you can see all the blankets and pillows along with some farmhouse decor inside.
Blanket Storage: Cottage Cabinet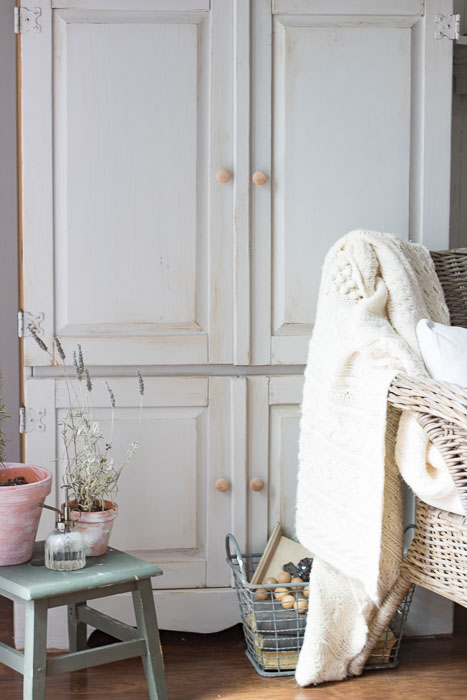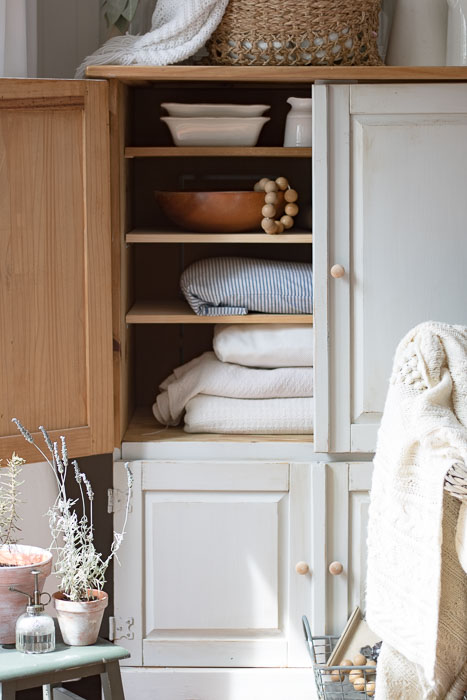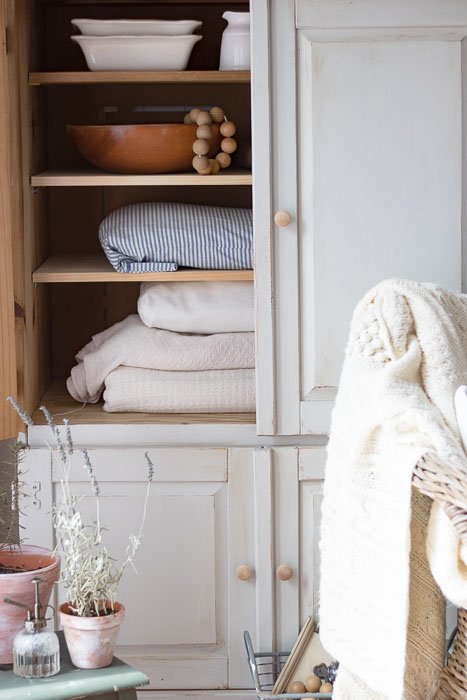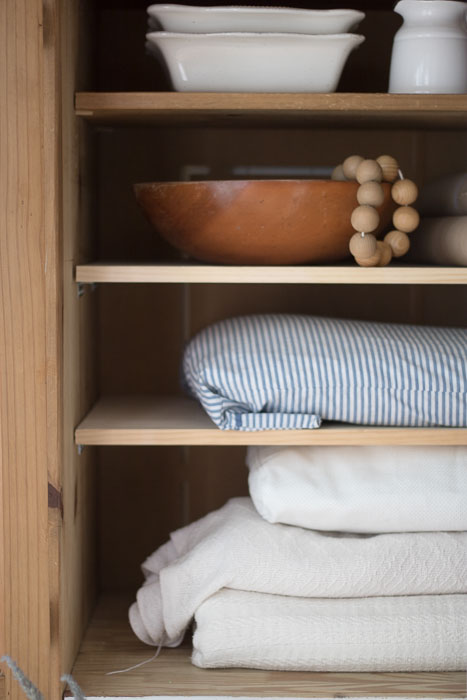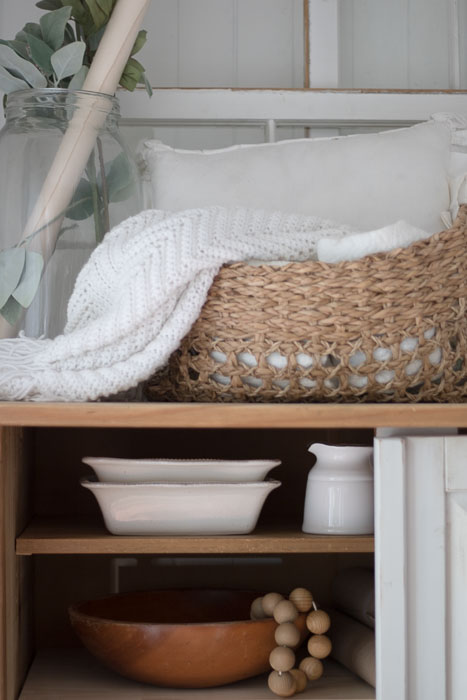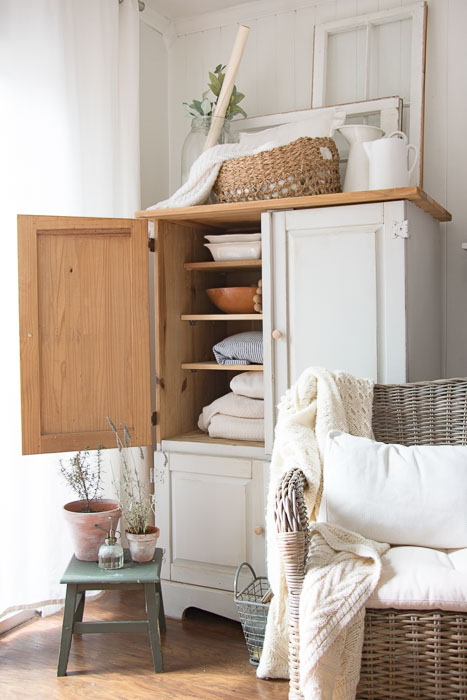 Sharing is Caring

Shop the Look

Look What Paint Can Do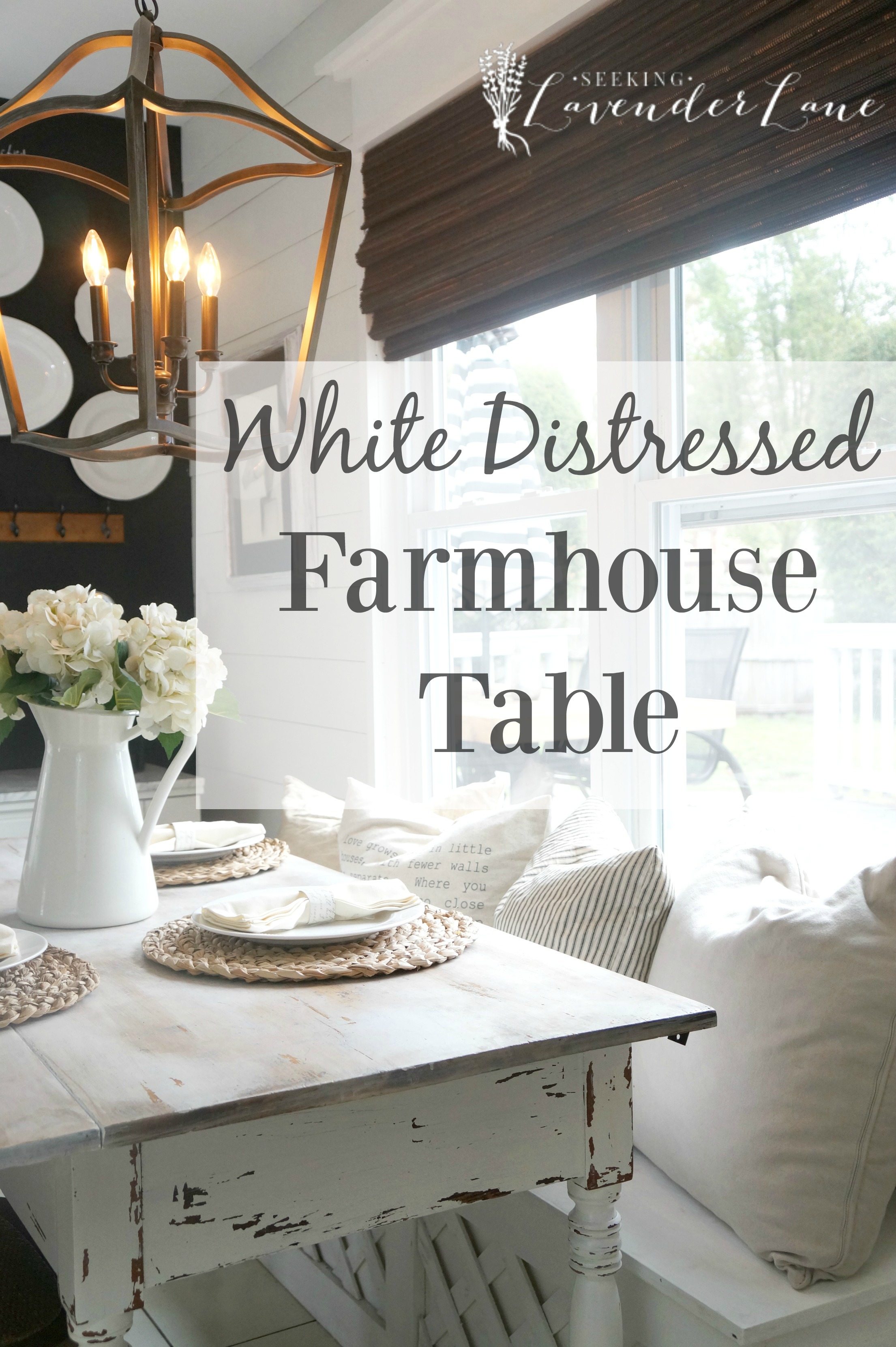 White Distressed Farmhouse Table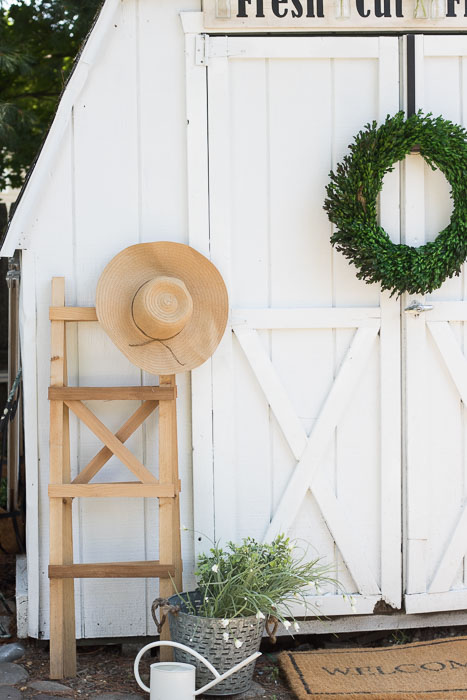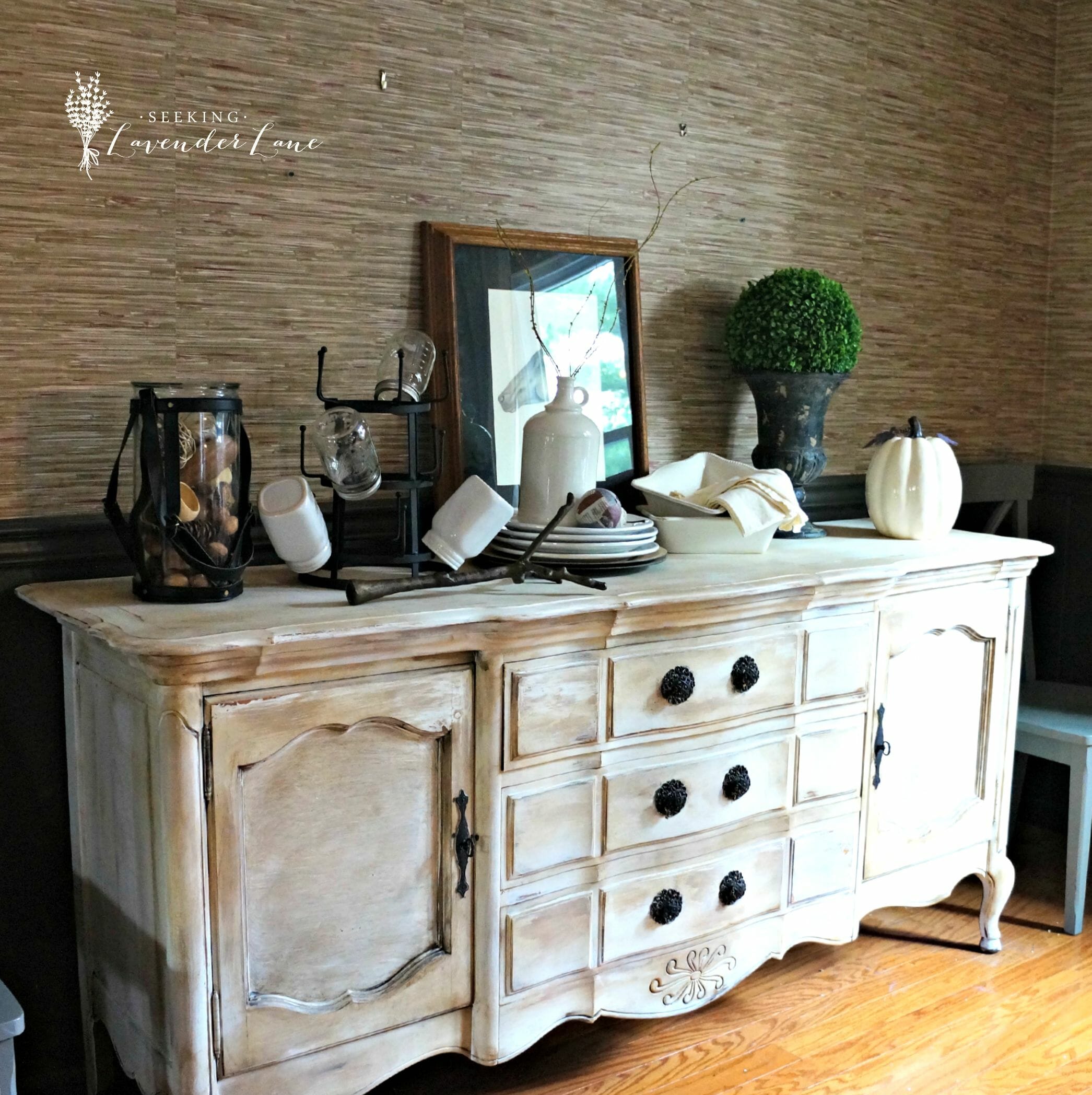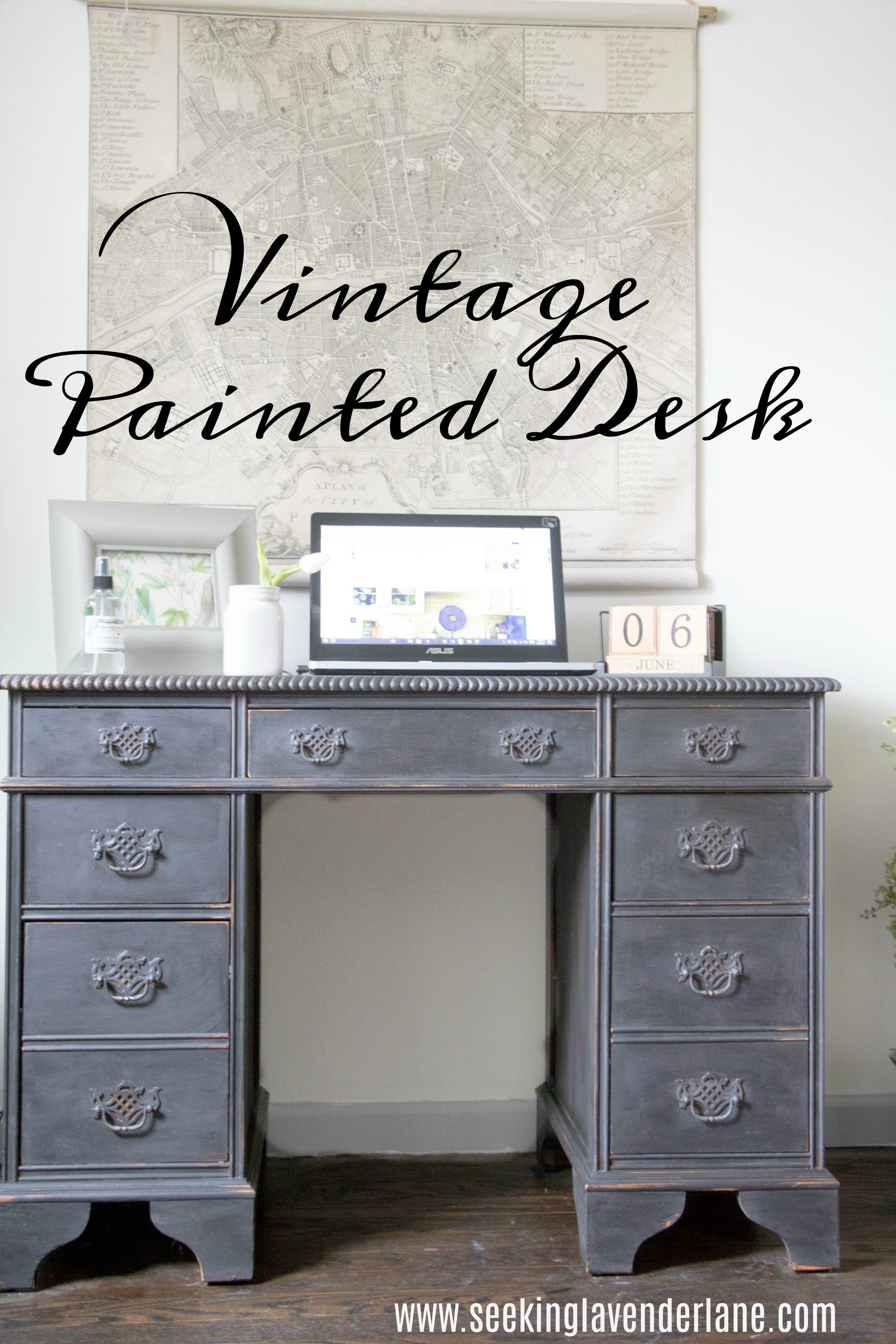 (Visited 1,223 times, 1 visits today)