The Easy brick fireplace makeover to achieve that vintage brick look.
If you all stopped by last week, then you saw our Vintage Cottage Style Living Room Reveal! Part of that reveal was to give the fireplace a new face-lift. Now, this won't be the first time I've updated this fireplace, you can see how it all started here with our white wash and creating a mantel, then the second time I white washed it, and now the ultimate vintage brick look. So, if you're like me then you love anything that's old and has character. Either you live in an old house or you're trying to turn your cookie cutter home to feel vintage. Well, that's where I'm at, and I think I have been leaning more and more towards vintage lately, then ever.
So, let's start by talking about how I always thought my brick looked "strange" and never could quite put my finger on it until recently. I mean it was white washed and already had a fireplace makeover, so why did it not look like all those other beautifully white washed brick fireplaces and facades? Then instantly the other day while making over this room it dawned on me, I did not have a grouted brick. It was so crisp looking and neat that it always felt so modern…or should I say dated and still feeling 1980's or me, even with it's white wash appearance. So, the light bulb moment happened and I knew that I needed to grout my brick. Now I had two options I could run to the store and buy grout or I could plaster the gap and create almost a "German schmere" look without really being German schmere, if that makes any sense lol. I did not want to totally cover the bricks since they were already white washed, but I wanted to at least give them that "sloppy" effect of a white mortar appearance. So, I went with option B and used some Plaster of Paris that I had in the garage, and then of course had to run back out to the store and buy another container to finish.
Materials to get the vintage look for your bricks
this post contains affiliate links for your convenience.
Water
Paper Dish
Before of the Brick Fireplace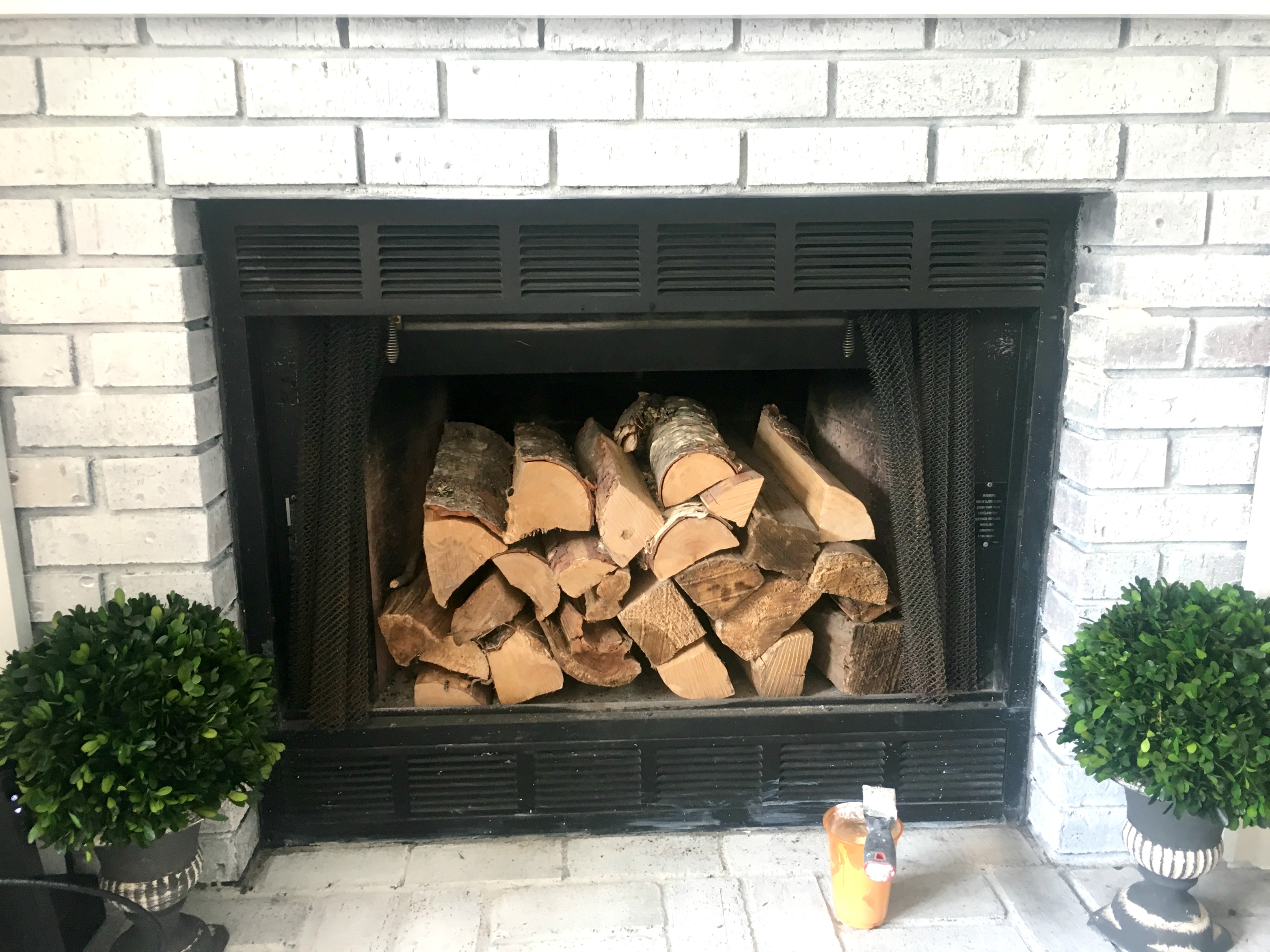 Steps to Apply Plaster (P.S. indoors only)
Start with small amounts of the plaster. This is a little tedious since the plaster does dry so fast..but you don't want to make big portions of this and then have it all dry up on you. I used paper dishes to create the paste since I ruined my own bowl initially since it stuck all inside. The paper dishes are easy too, because if it gets gloppy after 2 uses toss and grab another plate.
Add your small amount of plaster and begin adding water. You want the consistency to be more of paste like appearance, not too water and not too thick.
Grab your putty knife and apply between the grooves of your brick. No pattern or starting point necessary.
Then grab you finga' and smooth in that grout line. Honestly your finger is your #1 tool here guys.
Then begin again for each brick. If it does get onto the brick a bit it just adds more of that character look.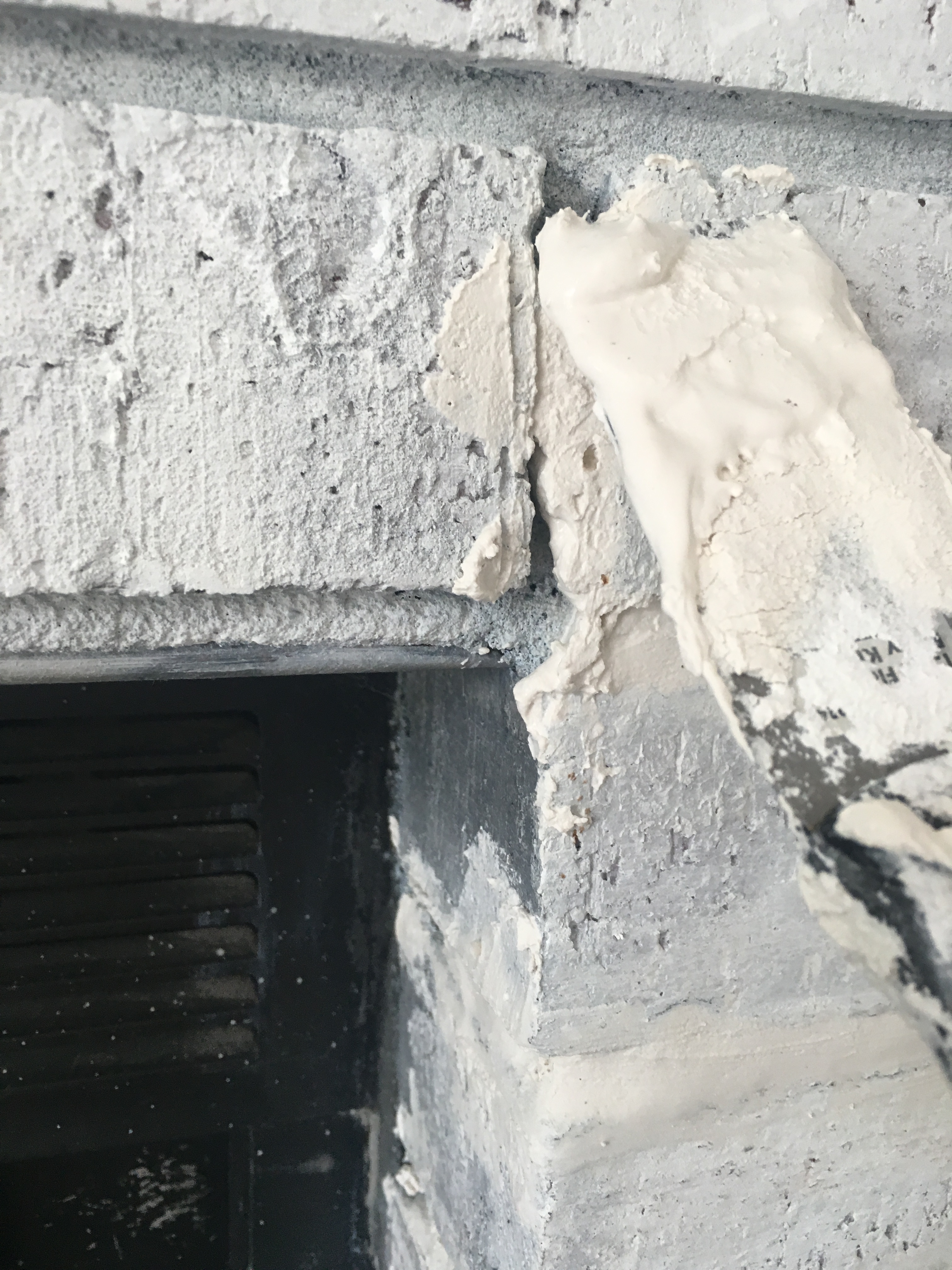 Apply Plaster with Putty Knife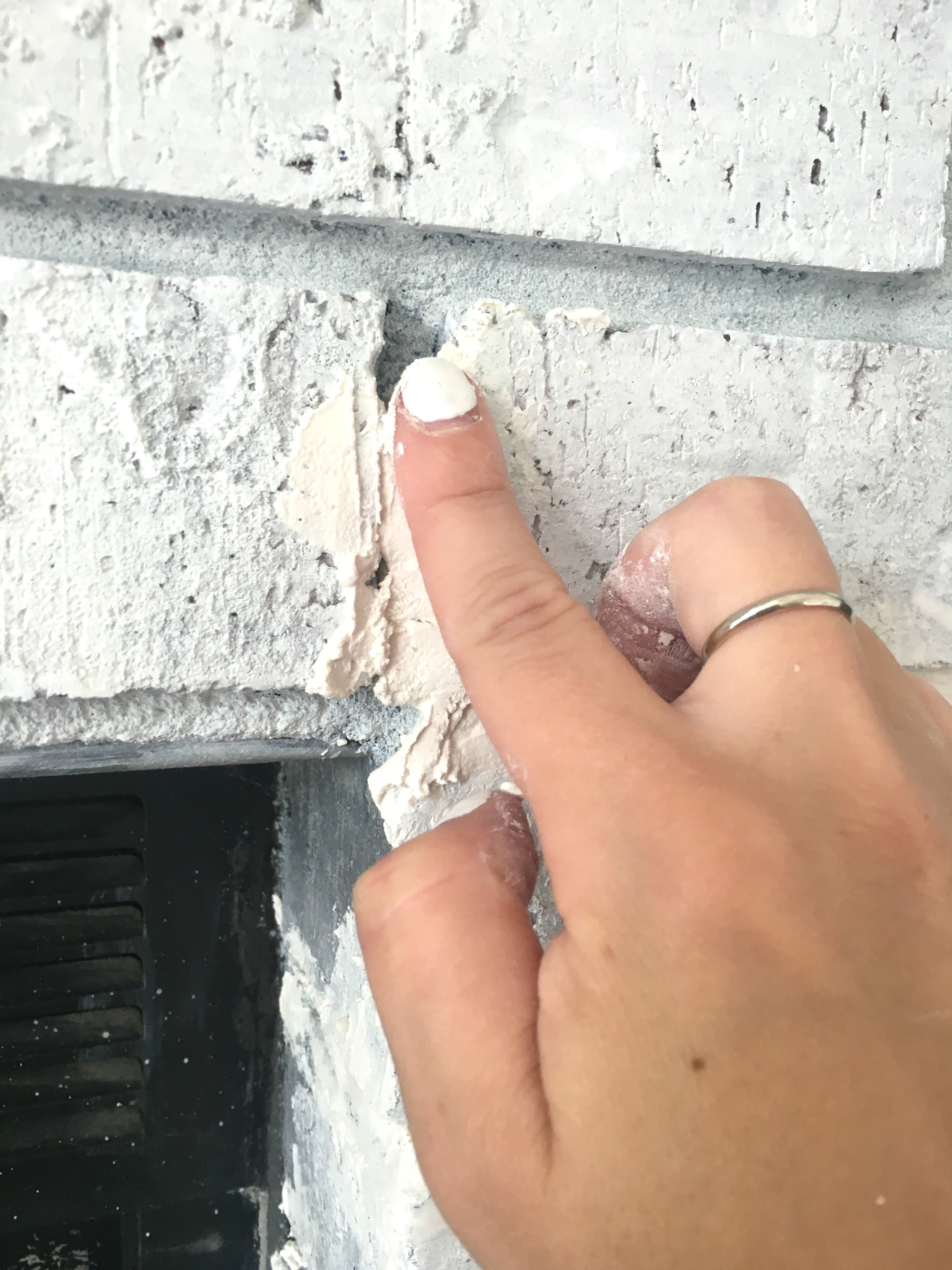 Smooth out Plaster with finger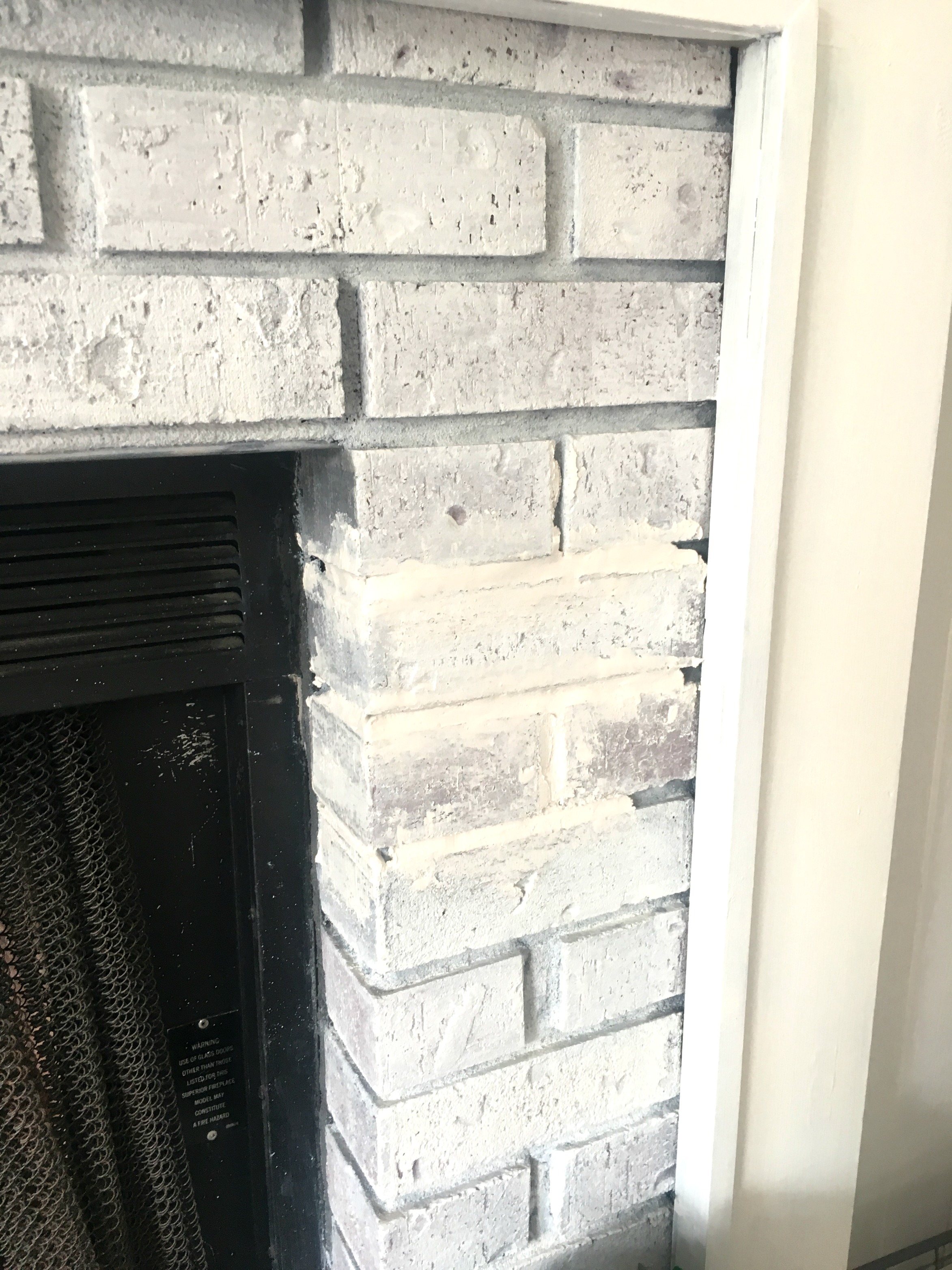 Plaster in grooves of brick.
AFTER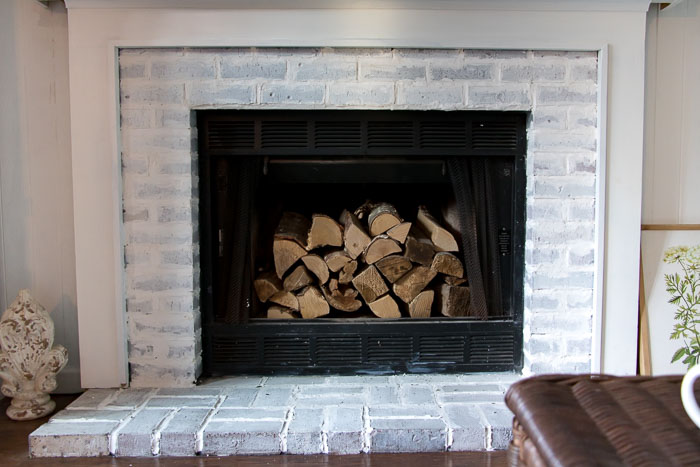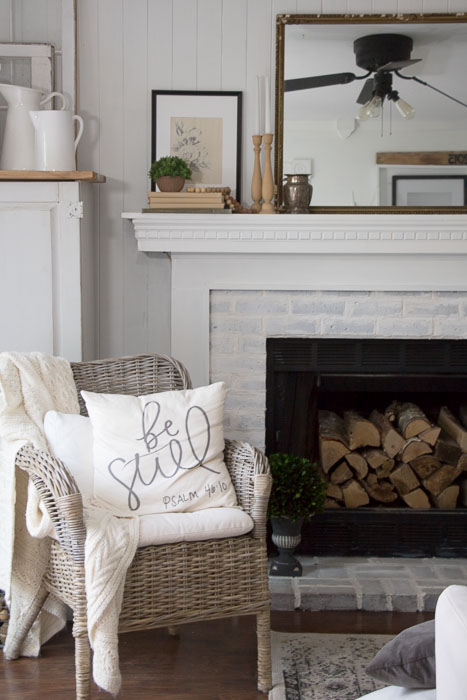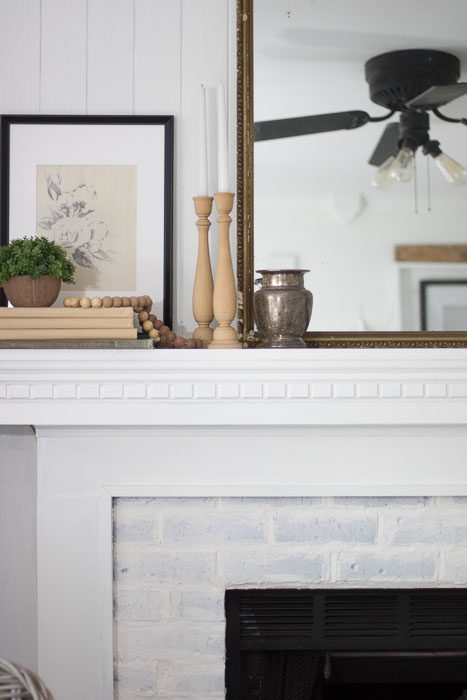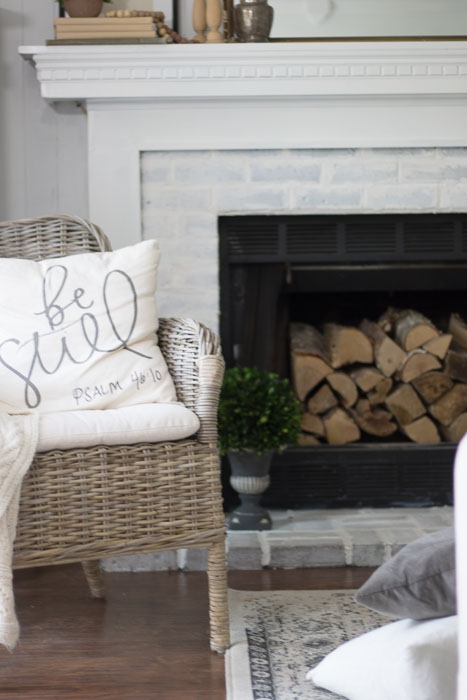 It's that simple, it just take a little time and patience since you have to do small sections at a time. But then your fireplace has tons of character like mine. If you want you could paint over brick afterwards. I thought about it, but then took a vote on IG and all followers there were pretty strong on voting for the white wash look.
Sharing is Caring

More Brick Fireplace Makeover Posts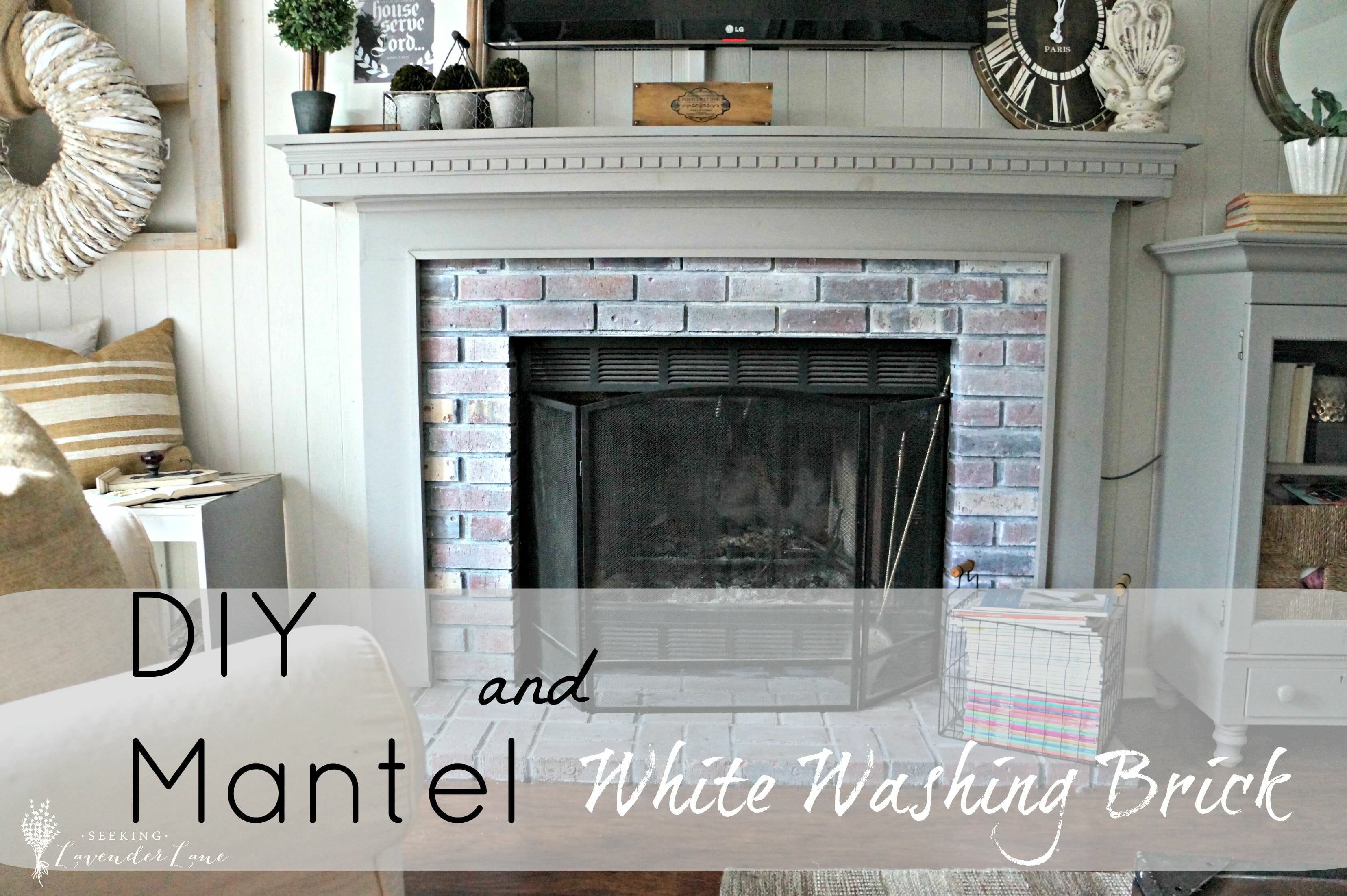 DIY Mantel and White Washing Brick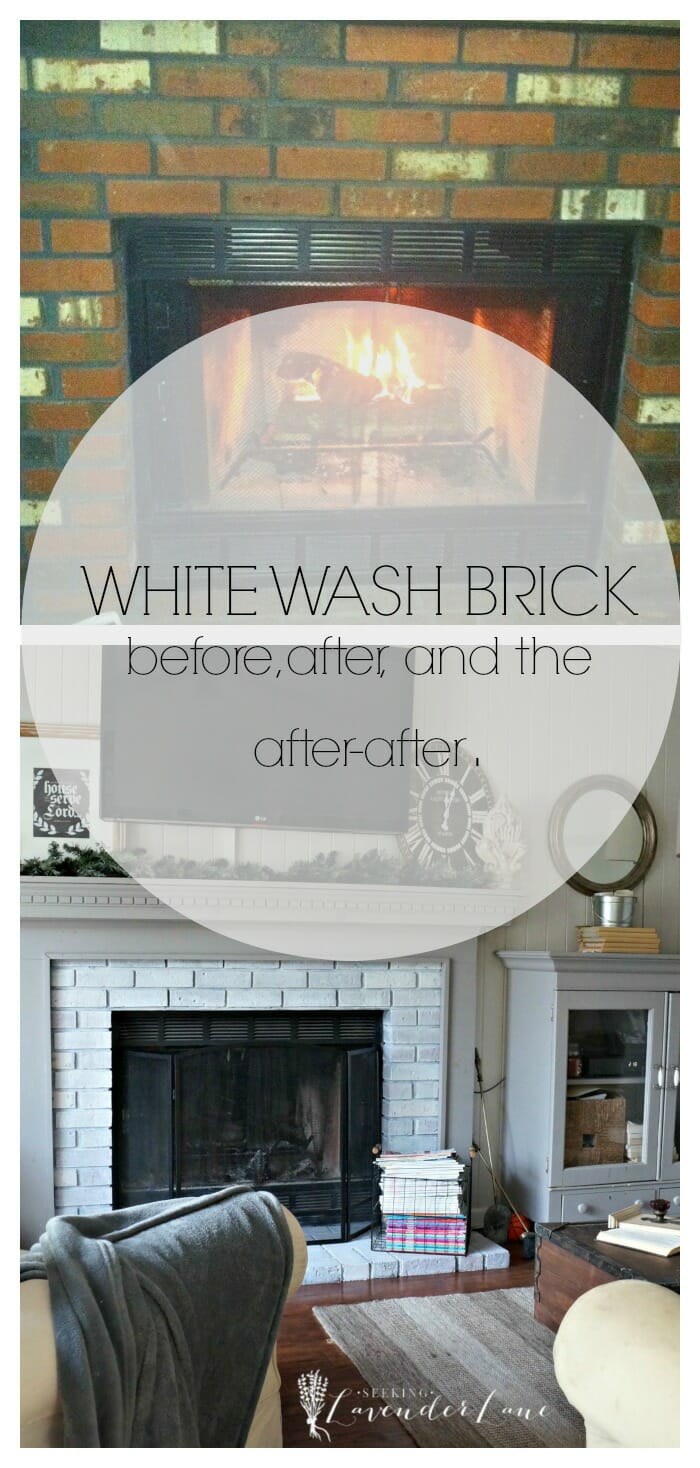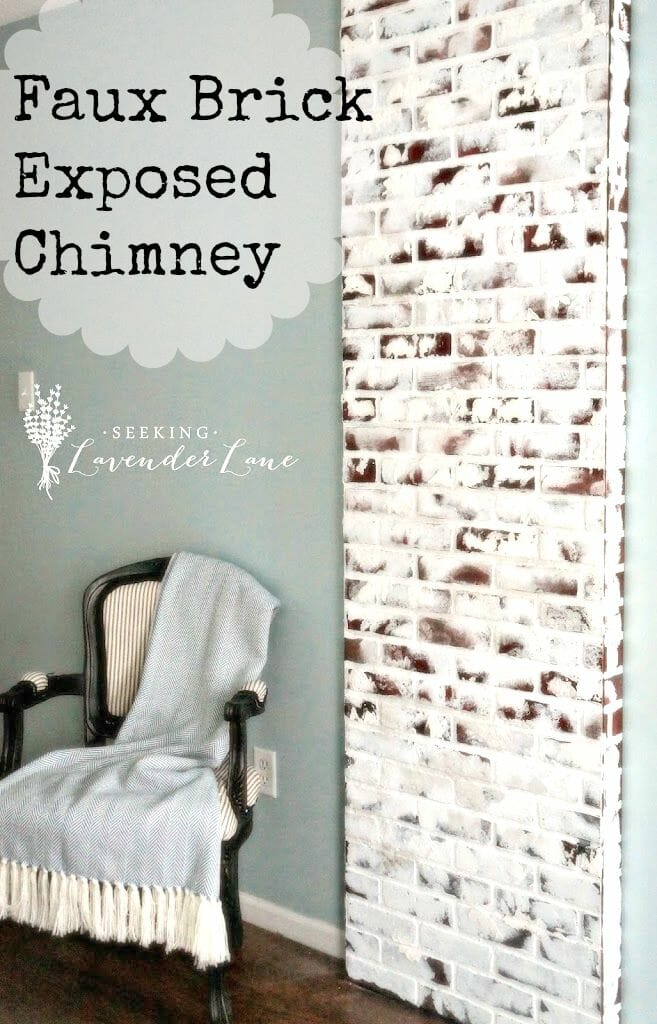 DIY Faux Brick Exposed Chimney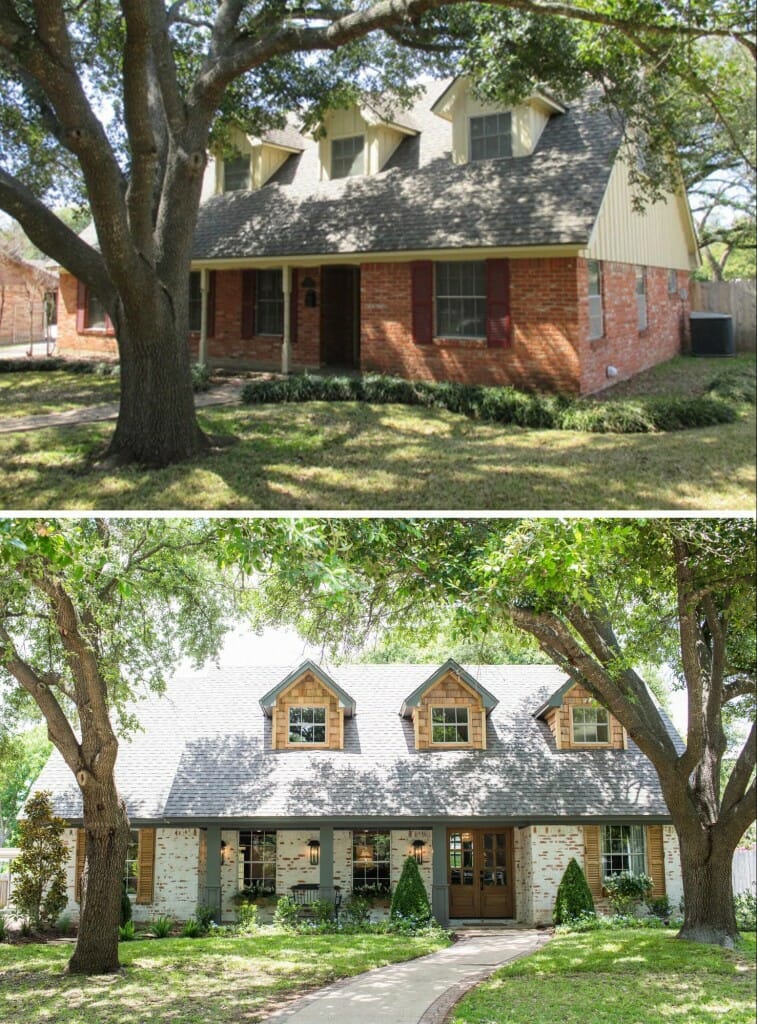 Fixer Upper European Cottage German Schmere
(Visited 1,472 times, 1 visits today)