How to start fresh when downsizing to a retirement home.
You may be thinking…what does Deb know about downsizing to a retirement home. Well, two years ago my parents took that leap to their retirement home…and just as of two weeks ago my mother in law did the same thing. I've seen what it takes to declutter and to move to a smaller space and start fresh. My mother in law allowed me to help her with some of the planning that it would take and of course the decorating. We have a long way to go…but we were so fortunate to get her started with Raymour and Flanigan and be able to create a beautiful relaxing and cozy home for her.
This post is a collaborative post with Raymour and Flanigan. Though all opinions are 100% my own.
One of the hardest situations about moving to retirement communities is that some of them can be on the older side…and may not have been updated in years since prior to moving in you had an older couple that may have moved in twenty or thirty years ago. Not speaking for every retirement community, but in this case, it was a home built in the 70's, wall to wall carpeting (which is staying for now), and as any home, you move into, a bad choice of paint colors.
Our plan for her new downsized retirement home was to make it fresh, cozy, and inviting!
Here's how the living and dining room started…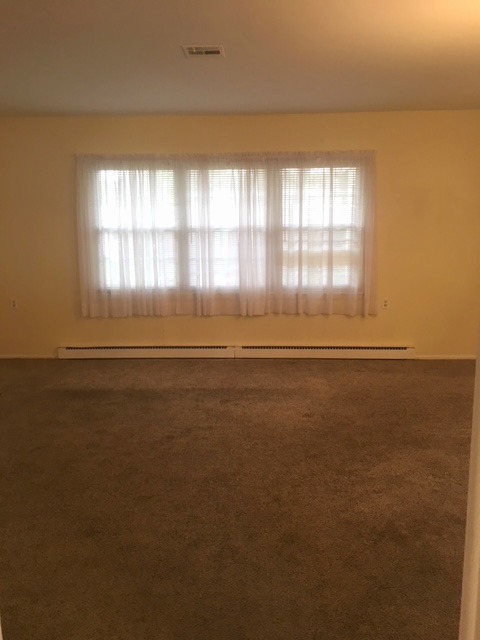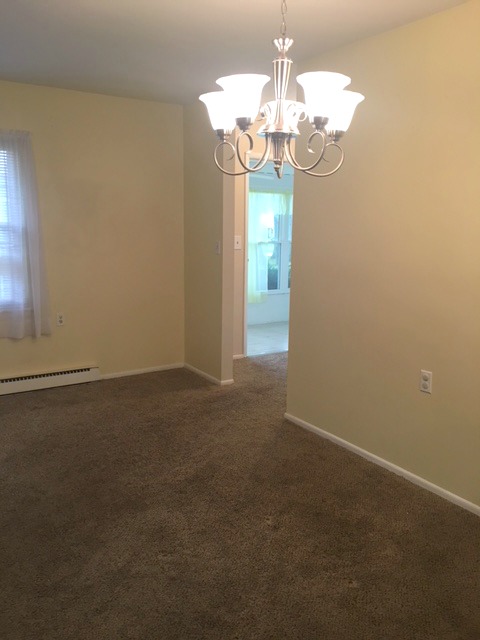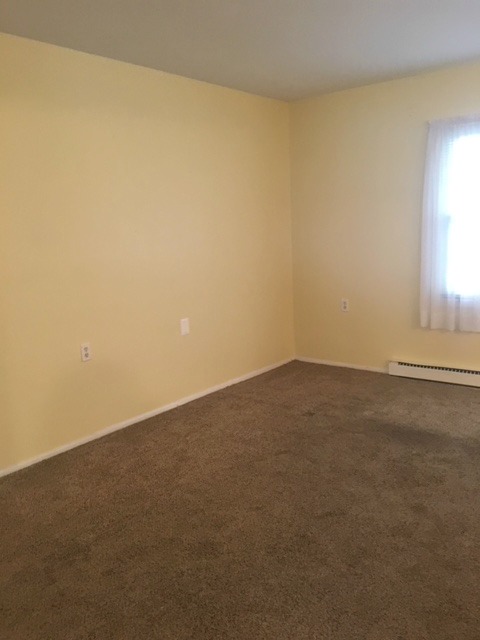 Steps to achieving a beautiful retirement home!
Fresh and Modern Paint Colors
Beautiful cozy furniture with a mature style
Updated window treatments
New light fixtures
Sophisticated accessories
Step 1 Fresh Paint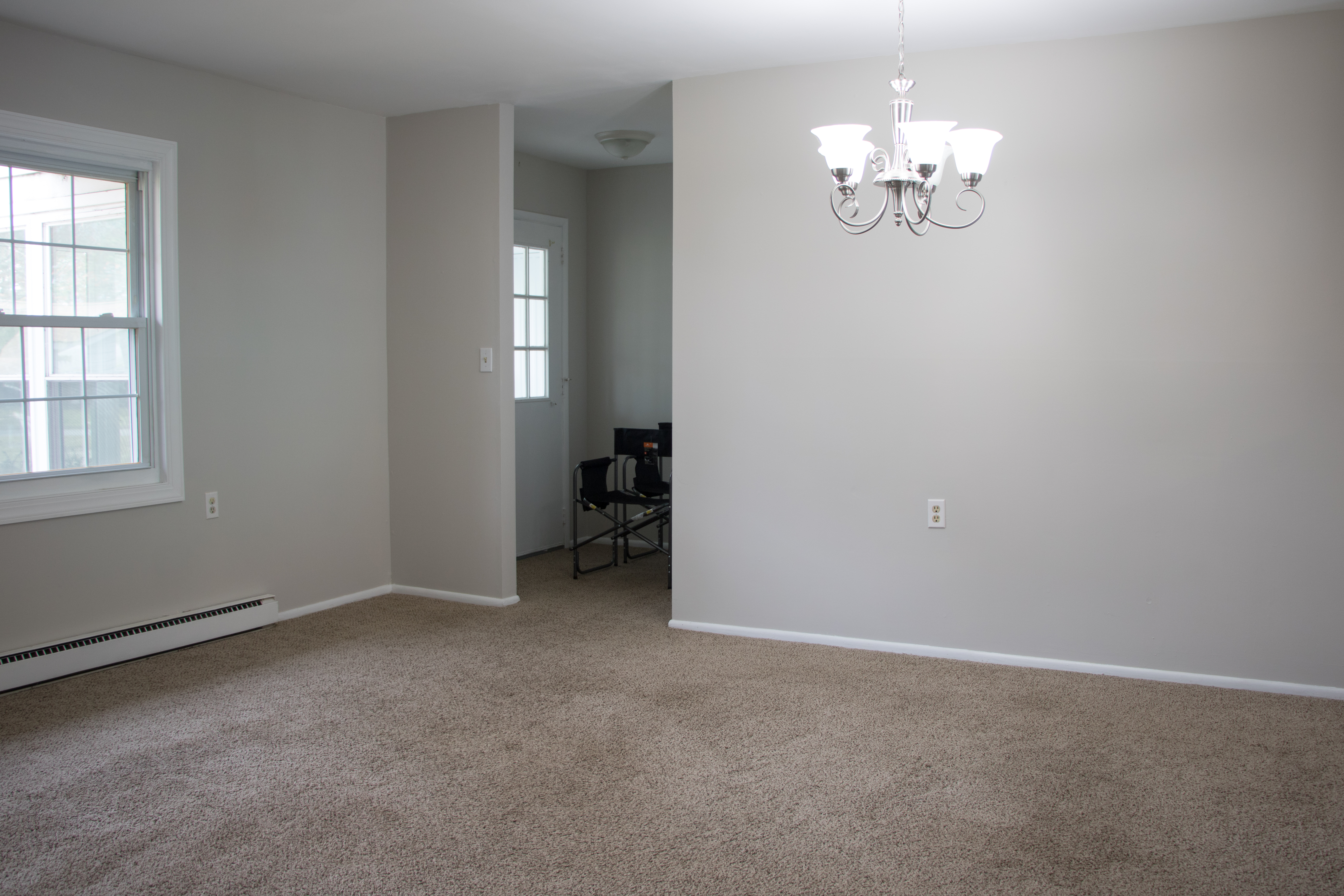 Instantly, the room looks better. Even the carpets feel lighter with the new paint color. No offense, but whoever thought yellow paint and brown carpets were going to work…was just way off!
Now for the furniture…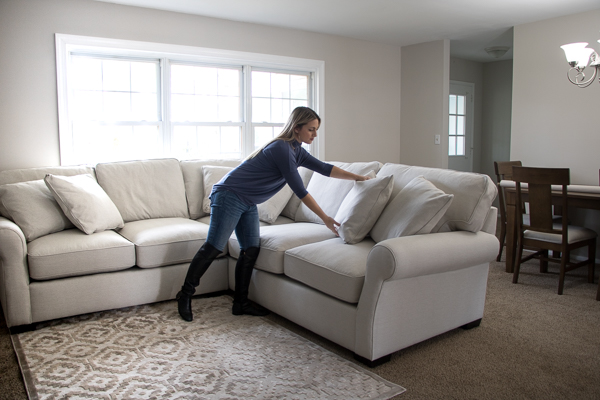 next, the finishing touches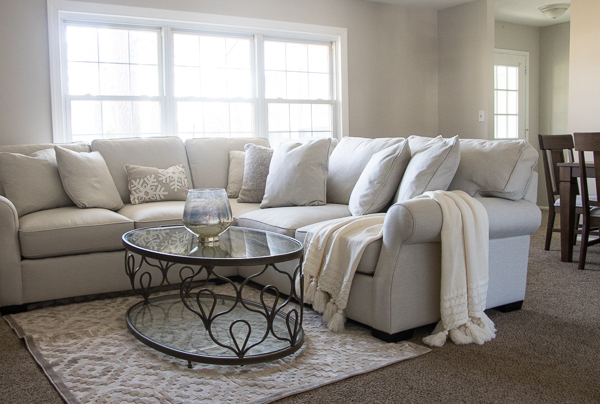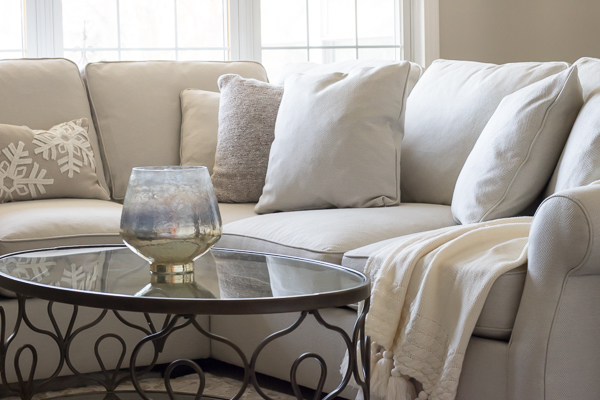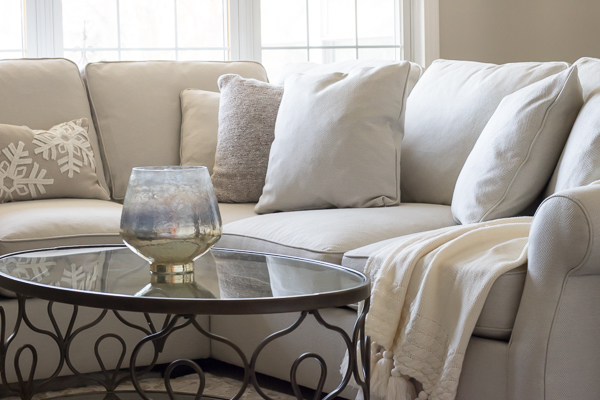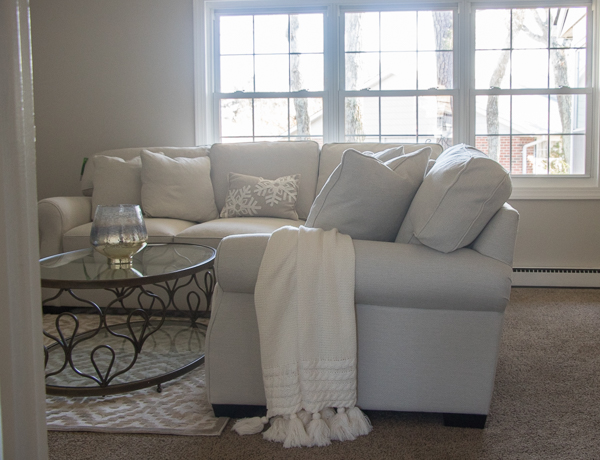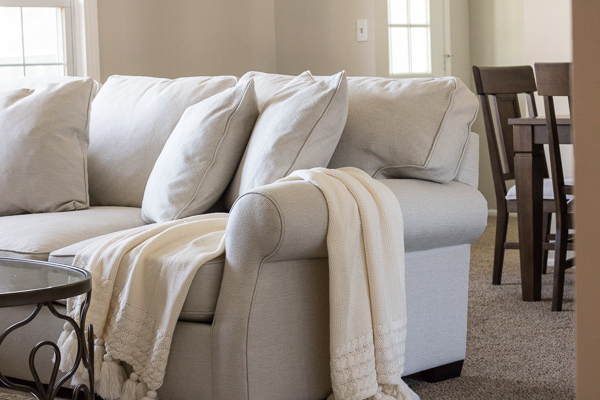 The house is about 900 sq feet, 2 beds, 1 bath, and a shared living-dining room space. Much smaller than a family style suburban home. So new furniture was required. Not to mention that having a fresh start to a new home you may want some updated for modern furniture. Usually, as your family grows, you are using furniture that you have had for years and by this point…the kids are grown and the furniture needs to be tossed. So we started our search at Raymour and Flanigan. We knew we wanted a beautiful sectional so my Mother in Law could have room to host, but also a comfortable vibe since this is her own home and when she is alone we wanted her to feel cozy in this space. We spotted this Madigan chenille sectional, the showroom sofa was in the gray fabric (also very pretty) but we wanted to go with cream for a sophisticated and feminine feel. Not to mention we were working with existing brown carpets so we needed something that coordinated with that as well.  We added some beautiful throw pillows, a glass coffee table, and an area rug that would pull this area together. We still are in search of an electric fireplace and some roman shades to finish the look. (I'll be sharing that here after the Holidays).
Next, the dining room, which is small, but since there really is not an eat-in kitchen we needed a full-size table. When we spotted this gorgeous, Higgins Dining set, we just could not pass it up. We love the modern yet slightly rustic style to it. We knew we were going with a soft cream and gray color palette so the stain and the upholstery color would work beautifully. Once, we got the table in the space our jaws dropped at how perfect it went with her new home. I mean it seriously combined the brown carpets with the light gray walls perfectly. Another space that still needs finishing touches…but remember she is in this home for two weeks and we've come so far. The photos don't do it any justice either!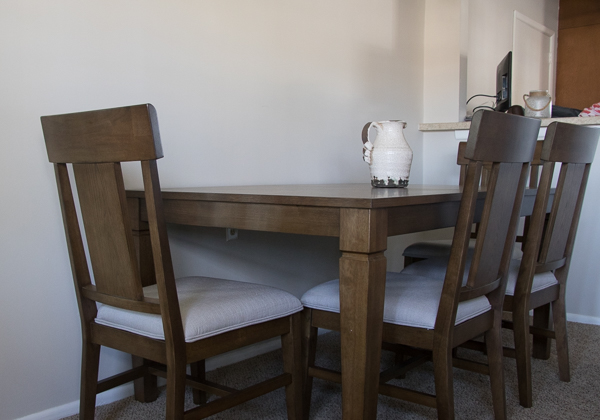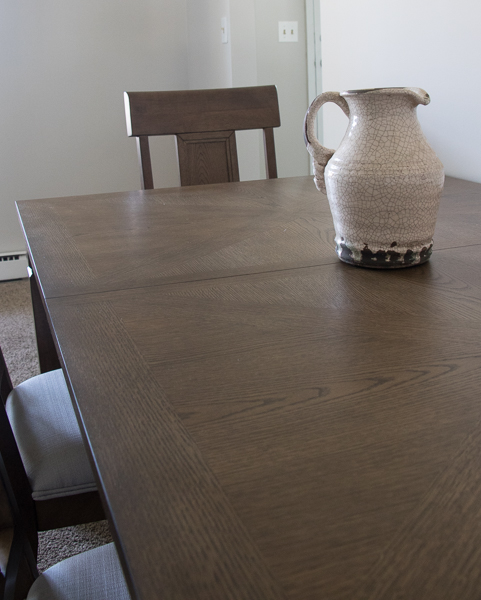 We were so grateful for Raymour's conveniently fast delivery that made her move even smoother. We wanted her to feel right at home, right away. It was important since it would be her first time living alone, and she had moved quite a distance from her last house that it would all be a new world for her.
What's to come
New accessories
Roman Shades (to keep a classy feel, and privacy)
Wall decor
New Light Fixtures
Electric Fireplace/ TV console
Not to mention we have more to do in other rooms in the house including a kitchen DIY makeover. 
Source List:
I hope you enjoyed part 1 of this room/home makeover for my Mother in Law. More to come, I just think it's important no matter what the size of your home or stage in your life…your home should feel like you and be a place you love to open the door to. I know my Mother in Law is already feeling more at home and proud of her new space.
Downsizing to a Retirement Home, PLEASE PIN!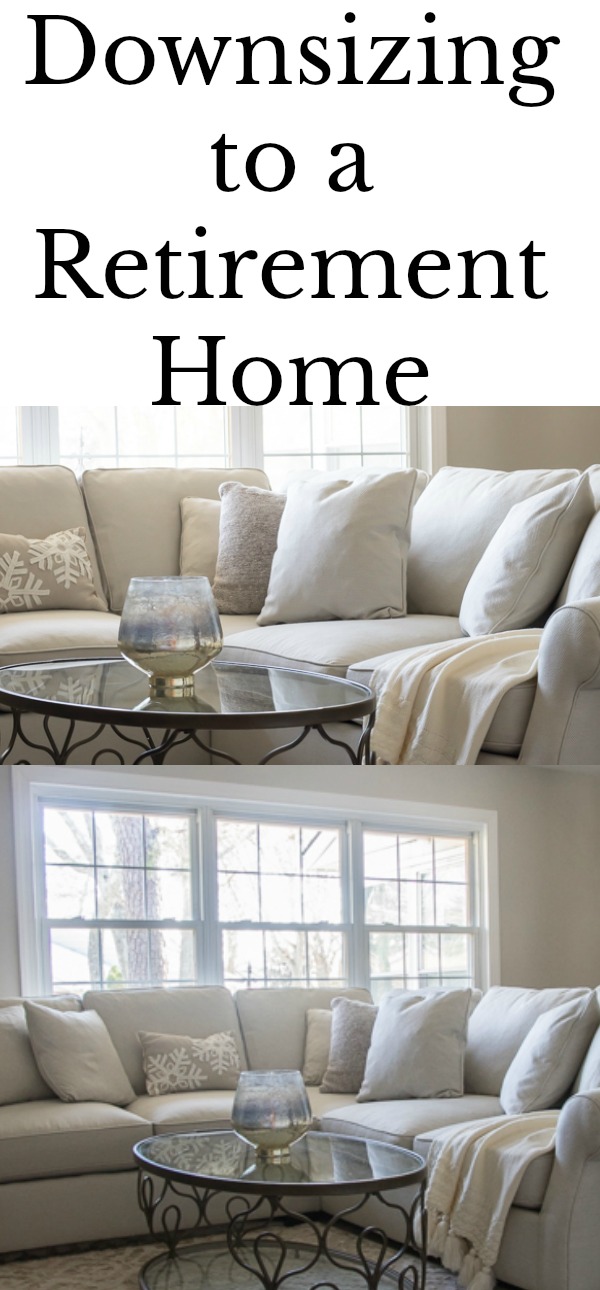 (Visited 205 times, 1 visits today)