Did I mention we were doing a mini Kitchen reno? Oh I didn't? If you follow my Instagram you would have seen a photo or so of what's going on. #SLLKitchenReno
So any how…we got some hand me down cabinets and we decided lets make our kitchen more functional. Lets face it we can't all have  an amazing brand new $30,000 kitchen makeover in our house. And even if I could, I'm not quite sure I'd want one. Did I just say that? Seriously it's a HUGE investment and though we love our home we would like to hopefully one day buy something slightly larger. All in the lords will,  we truly feel blessed to have our home and be comfortable in a great neighborhood and with a house that does feel like "us"(or "me" lol). So spending tons of money on something that we may eventually sell…doesn't seem like the ultimate option for us. Our home is beautiful and that's because we put the work into it to make it that way…but that doesn't always have to require tons of money.
So that transformation will be going on for at least another week or two and while that's going on the house is a little messy and my photos and posts may be slightly less until I can get my life together again with a finished kitchen. Ultimately, our kitchen will never be big, it's a small kitchen and we just can't change that about it. We did add new cabinets that added more counter and storage space, but that grand island and amazing Pottery Barn breakfast nook…not in this house. So I thought how appropriate would it be for me to share small beautiful kitchens with you all. No matter what the size we can all have a beautiful kitchen and these photos will show you how.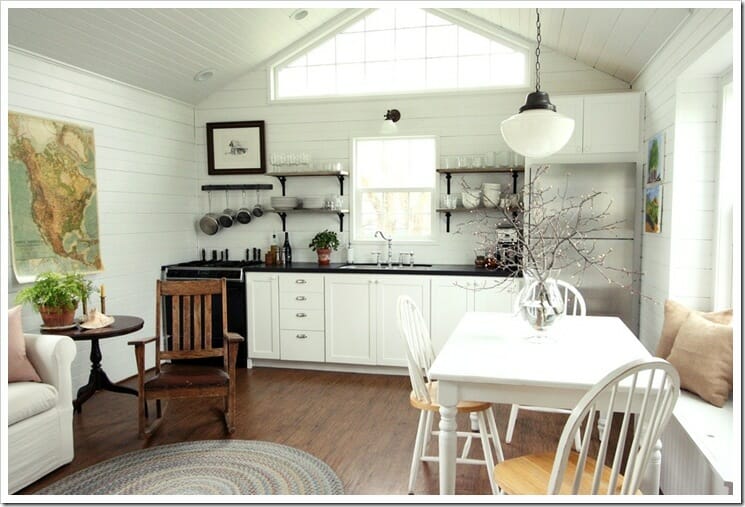 Dreamy right? The ship lap walls, and the school house lighting is stunning. This breakfast nook is a perfect solution for this space.
Storage baskets, and a hidden refrigerator make this space a perfect small kitchen with the right solutions.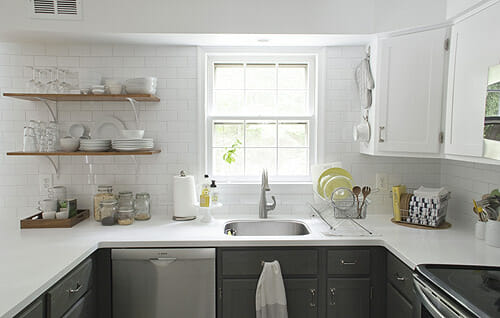 I love the contrast of the lower cabinets and the counters. The two tone and the open shelves make for a lot of interest in a small space.
 Small, but no way a lack of storage in this kitchen. Having those darling upper cabinets and the island have me swooning.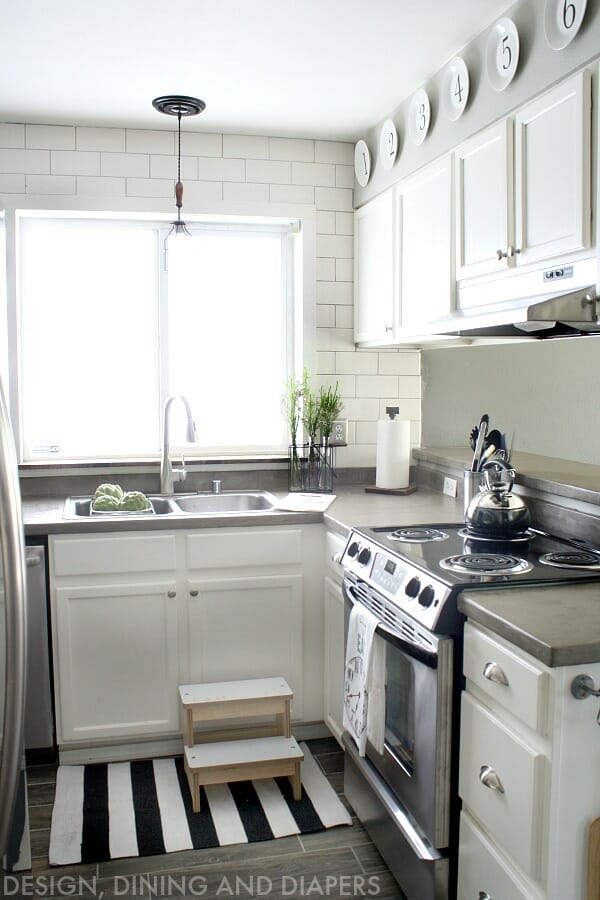 Source Oh beautiful subway tile and concrete counters. Totally up my ally! If you have seen my kitchen, you know why.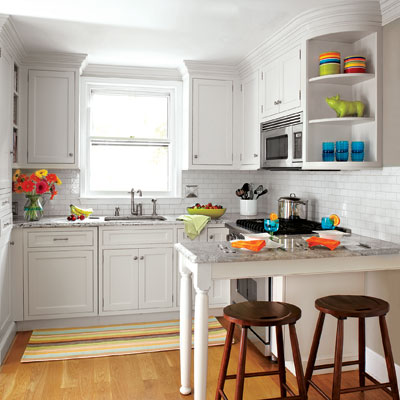 What a perfect idea to add this peninsula with seating. Provides the perfect spot for prep work and eat in kitchen.
I think I just like subway tile lol. I love the subways all the way up and the symetrical glass doors…just so pretty!
So, you all I am sure you can't wait to see the changes to our kitchen, but this girl will be hard at work at least another week, plus a few things we are waiting on to get this kitchen to the finish line. I can't wait to share with you all. This may be my favorite project/ makeover to date.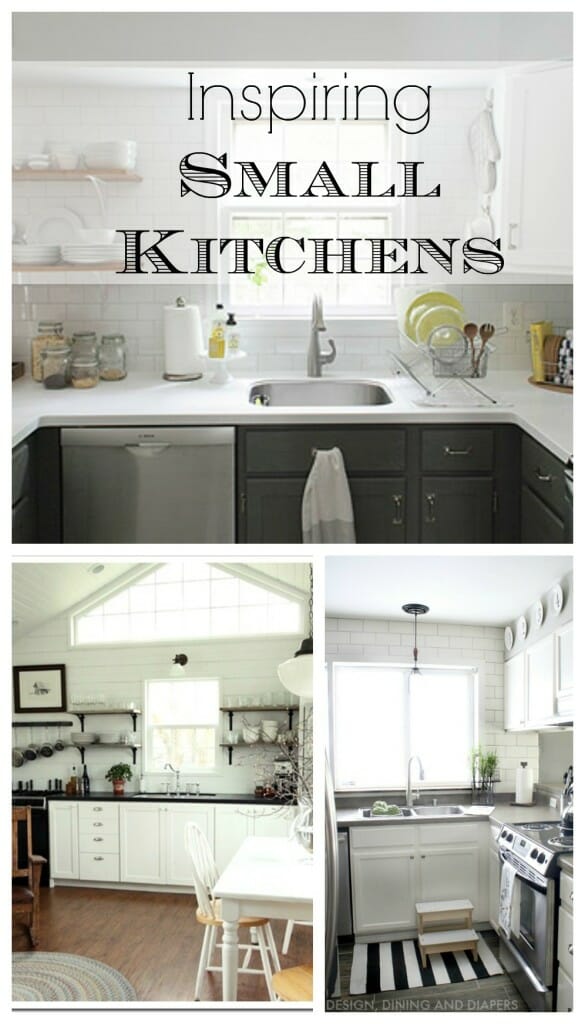 PLEASE STAY A WHILE