Non-White Farmhouse Kitchens are also just as stunning and casual feeling as the classic White farmhouse kitchen look!
Did you hear?… White Cabinets are no longer trending as of this year! I know, I know they are still a classic look, but if you want to get with the tend or just tired of seeing the same white "Farmhouse kitchens" over and over again on your Instagram feed and want to switch it up…well here are some looks you can copy or be inspired by. These non-white Farmhouse Kitchen's are just as stunning and have tons of personality and still have that laid back feel that a White Farmhouse kitchen portrays. Also, just because you're not doing white cabinets doesn't mean you can't have white countertops, white accessories, or even backsplash.
These are a few of my favorite Farmhouse Kitchen's that Aren't
White!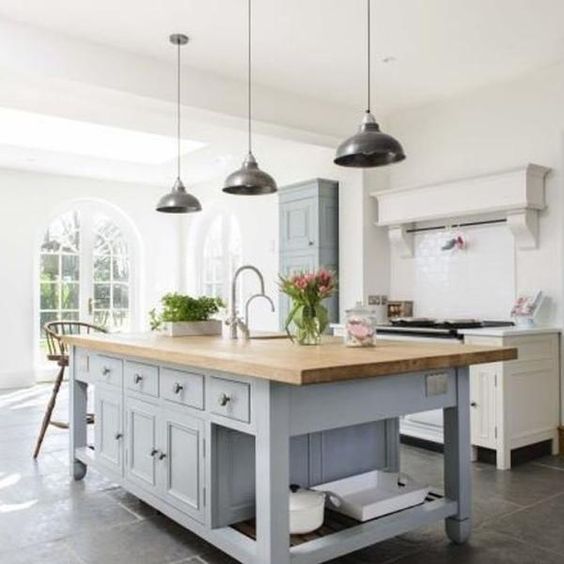 This Kitchen says Neutral all day, but loving that pale blue and mix of some white and a wood countertop!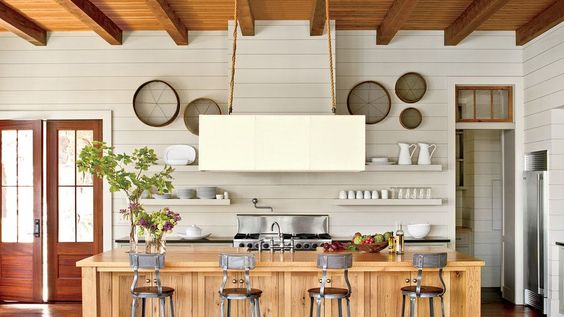 This Gorgeous Kitchen has all the white you need with those stunning Shiplap walls, but that wood island adds warmth and character. Who knew wood cabinets would be back in? But they are…and so BEAUTIFUL!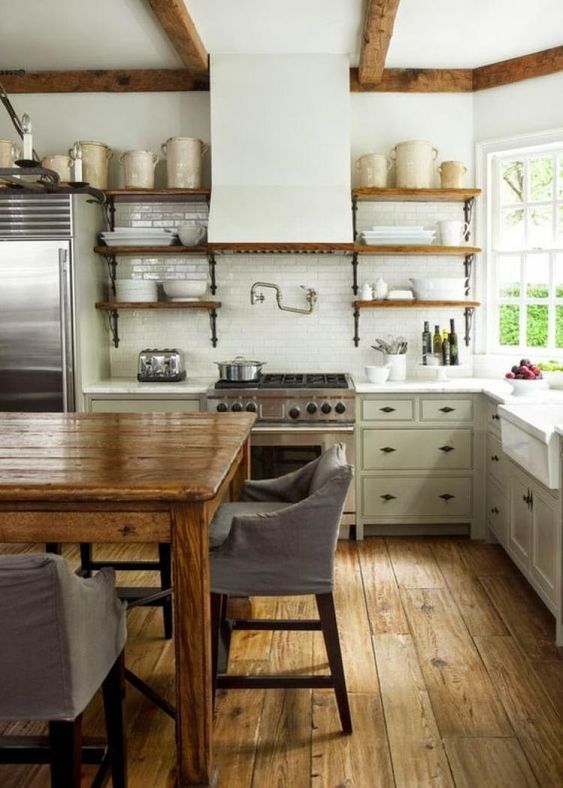 So, we have all the Farmhouse elements in this kitchen like the warm tones and wide plank wood flooring, the rustic island, and subway tiles! But the khaki colored cabinets add that nod to a European touch.
Off-white cabinets, still work beautifully with marble countertops, white subway tiles, and black contrasting windows!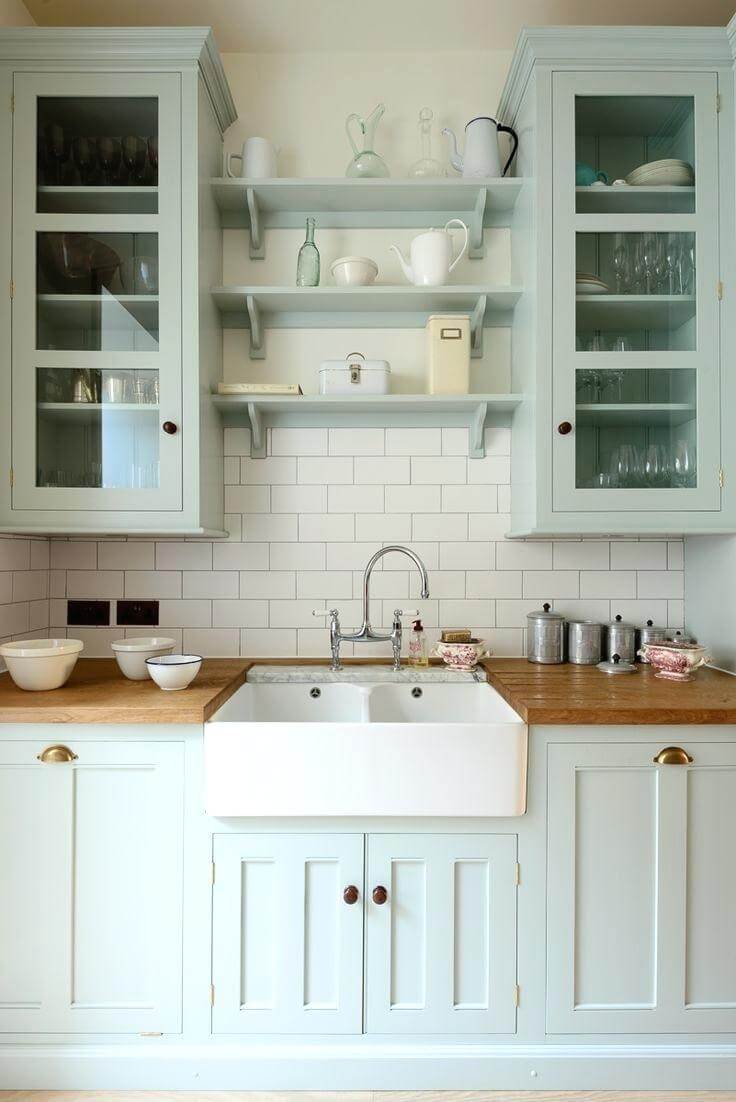 Green and wood, what a beautiful combo! A farmhouse sink and mixing the hardware adds so much Fabulous Farmhouse style to this Kitchen.
One of my new favorite Farmhouse kitchens I've found! The gray cabinets, with modern brass hardware, still pair beautifully with the rustic elements such as that amazing wood beam!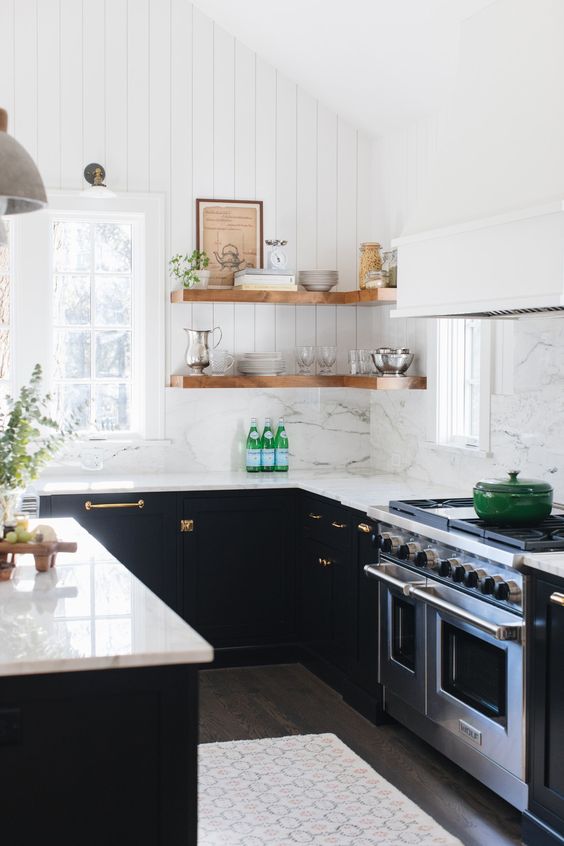 Black Kitchens are just as classic but more a bolder choice. I love this with those light countertops and the verticle shiplap!
I love Julianne Hough's Blue and brass kitchen! The grain sack stool covers and rolling ladder bring classic farmhouse to a not-so-classic Farmhouse Kitchen.
Charcoal and mixed metals with a simple sleek hood! This is modern-farmhouse with European feels at it's best!
j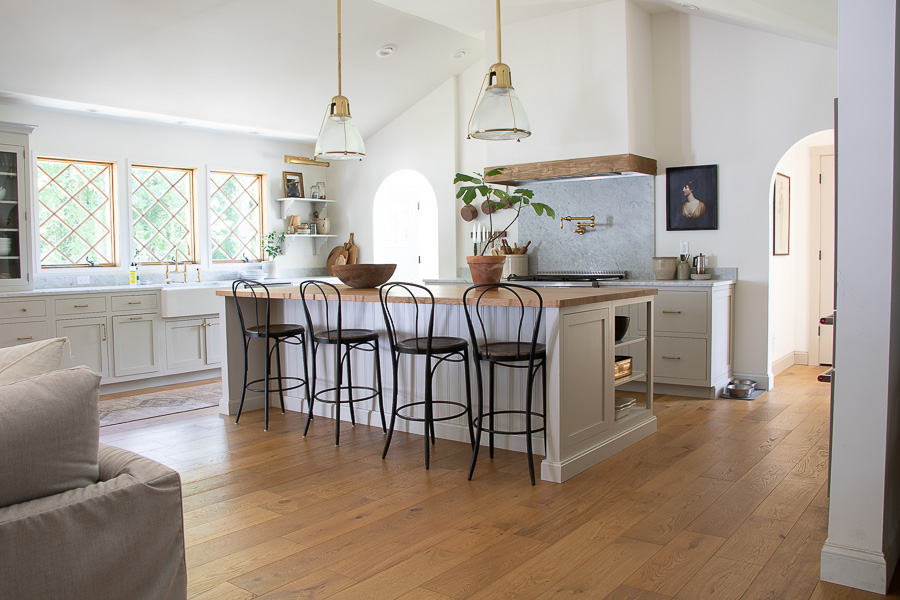 I guess we can also add my European Farmhouse kitchen to the  mix. The greige cabinets, french bistro chairs, and mix of carrara marble couters and butcher block have the classic look of a french kitchen but with a modern layout.
So, have I convinced you yet? That White isn't the only way to go when it comes to your Farmhouse Kitchen? Think outside the box with these not-so-white Farmhouse kitchens and add some color and elegance with any of these looks. Mix your woods, metals, and styles still work for a Farmhouse look. More elegant or casual either way you choose makes for an outstanding and impressive Farmhouse kitchen.
Please Pin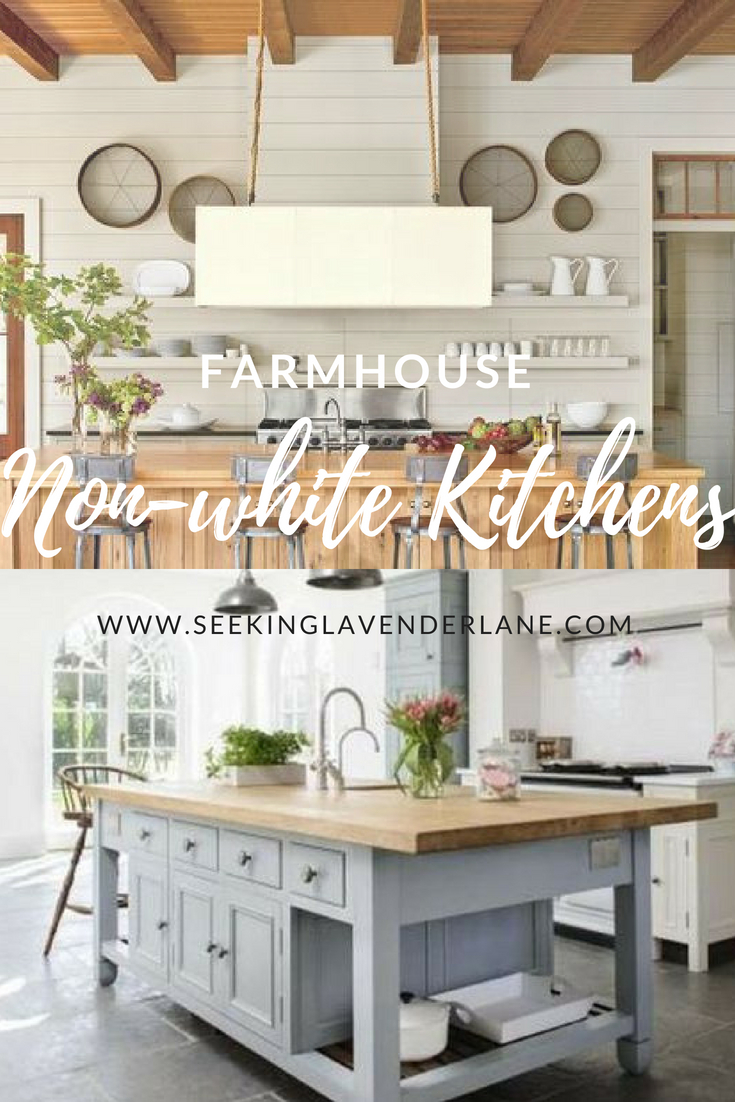 More Farmhouse Kitchens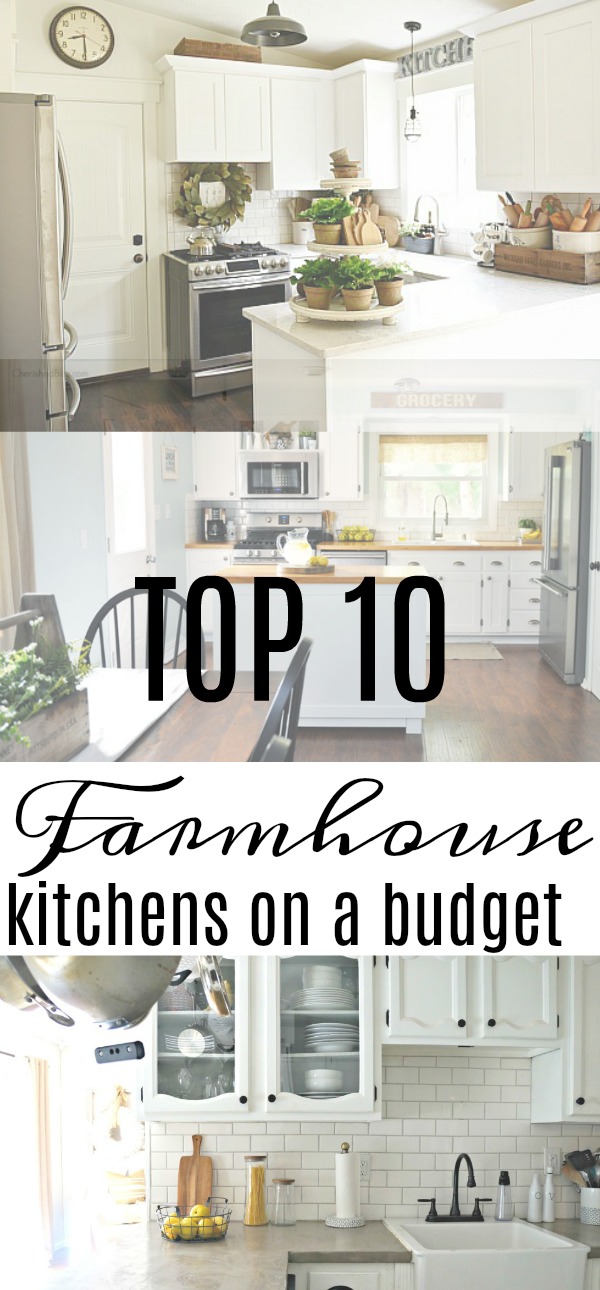 Top 10 Farmhouse Kitchens on a Budget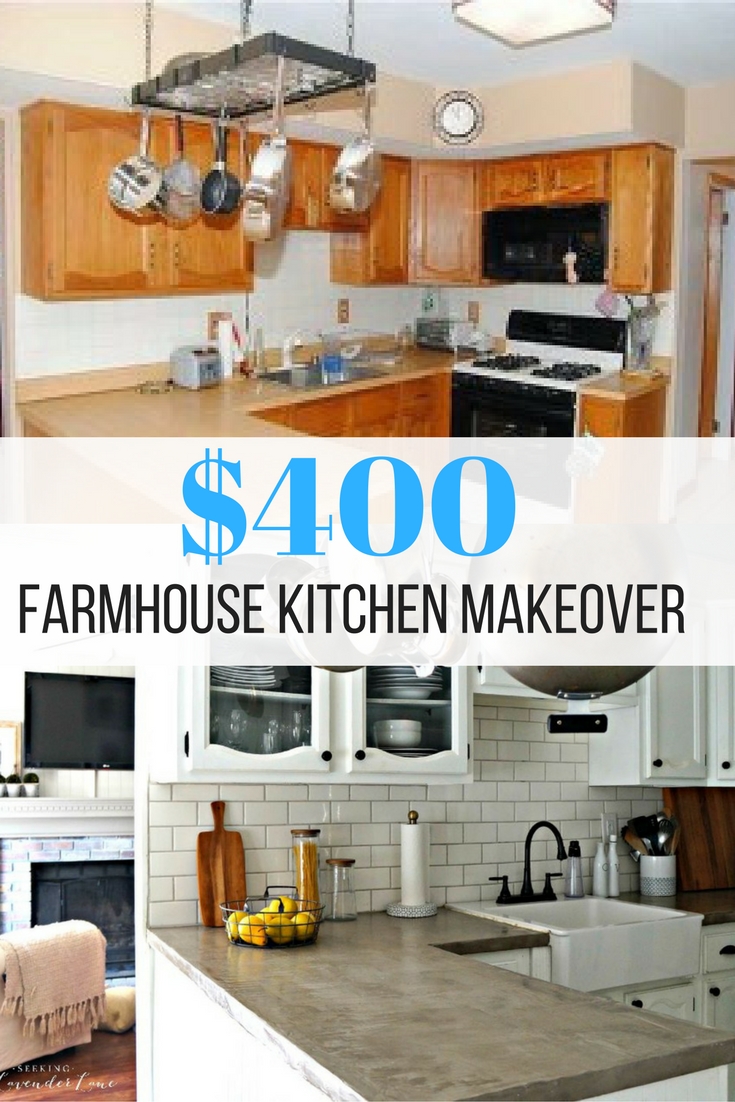 $400 Farmhouse Kitchen Makeover
(Visited 16,166 times, 1 visits today)