Easy and Cheap ways to decorate
Already with your survey questions I am seeing how I can be more helpful. Easy and affordable decorating ideas has always been what I love to do and rounding up more ideas for you all is what I plan to do more here on out.  You all know that I love to switch up my decor, my paint, my furniture, you name it! I just can't live with the same thing for long. It's a hobby and a thrill to me, to see things change up. Of course changing out the decor seasonally is always a good way, but also changing paint color, moving around furniture, and adding details like wallpaper/molding/and all the small details are what make this girl happy with some of my impulsive design changes. Well, I know not everyone has the time,  the want, or the funds to change their decor around all the time. Of course having a public account and blog gives me one more reason to do so, but I think I would still be somewhat of the same if I did not share my home on this webpage of mine weekly. So, I wanted to round up a few ideas for you all that I have done in the past that may help you want to tweak things here and there. Have the urge to make a change yearly, but not quite sure how to go about doing so? These are a few ideas that I've done over the years that are easy and cheap ways to make changes in your home to find satisfaction with it again.
#1 My most recent project of adding a dining room rail and some paint!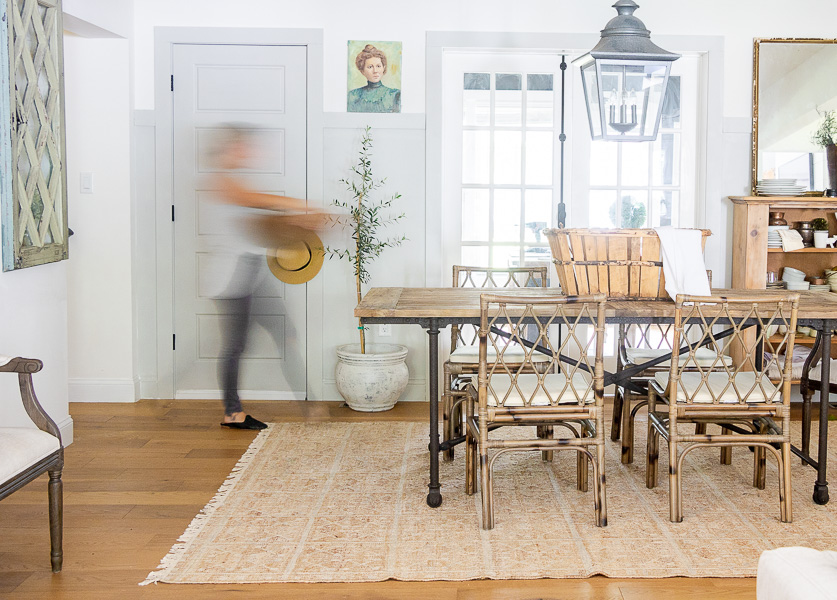 Dining Room Decor
This dining room was making me crazy I couldn't figure out to make it cohesive. Also, the door was a problem and I really wanted to hide it. Well currently having your accent color on your trim is trending. So think about adding an accent color and a chair rail to your space. I love how this was is higher than eye level it makes the room feel even more dramatic.
#2 Add a table cloth to your coffee table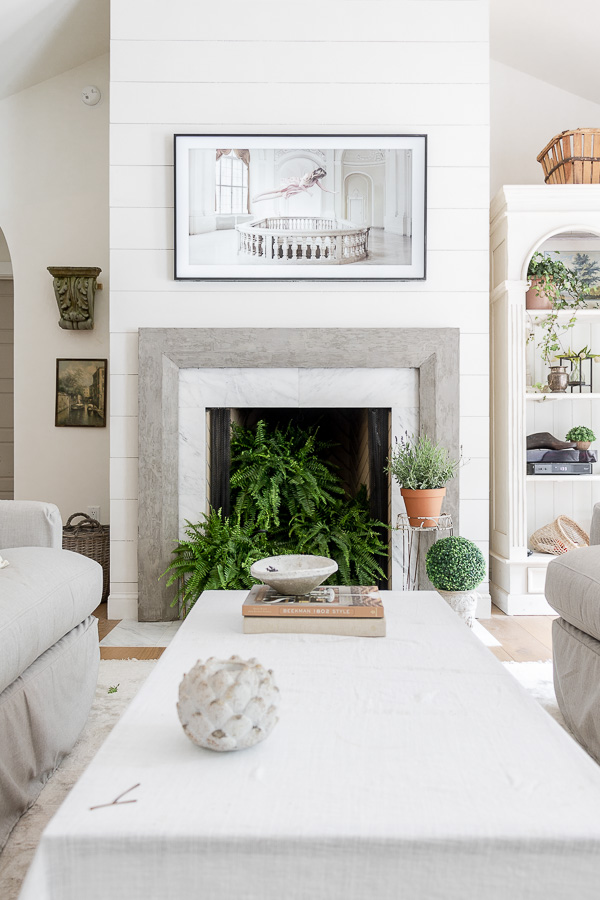 To change up for a lighter summery feel I decided to add a tablecloth on top of my coffee table. A super easy way to change your space instantly. Not everyone loved this look, but  I really felt it gave a refreshing and summery vibe to our living room without buying an entirely new coffee table.
#3  Add an unexpected gallery wall with hats (these were Target dollar spot hats).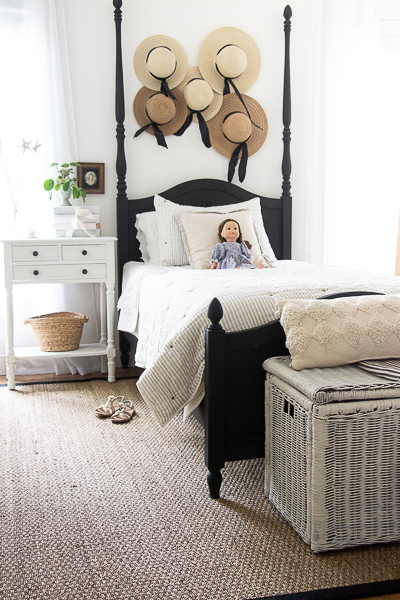 #4 Adding a mural wallpaper for a bold look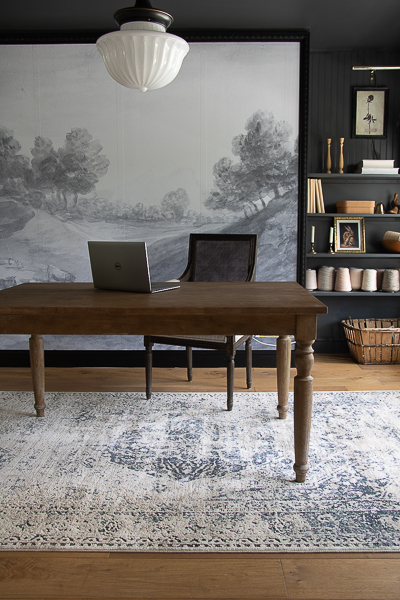 This wallpaper is a peel and stick so it's easy to apply and easy to remove. This will be great for renters or people that change their mind every ten minutes like myself. lol
#5 Shopping Facebook Marketplace for affordable furniture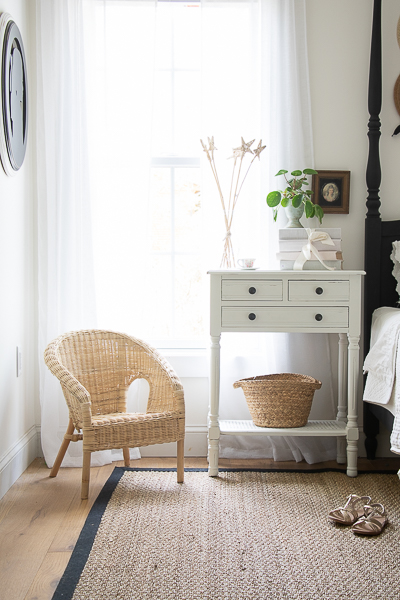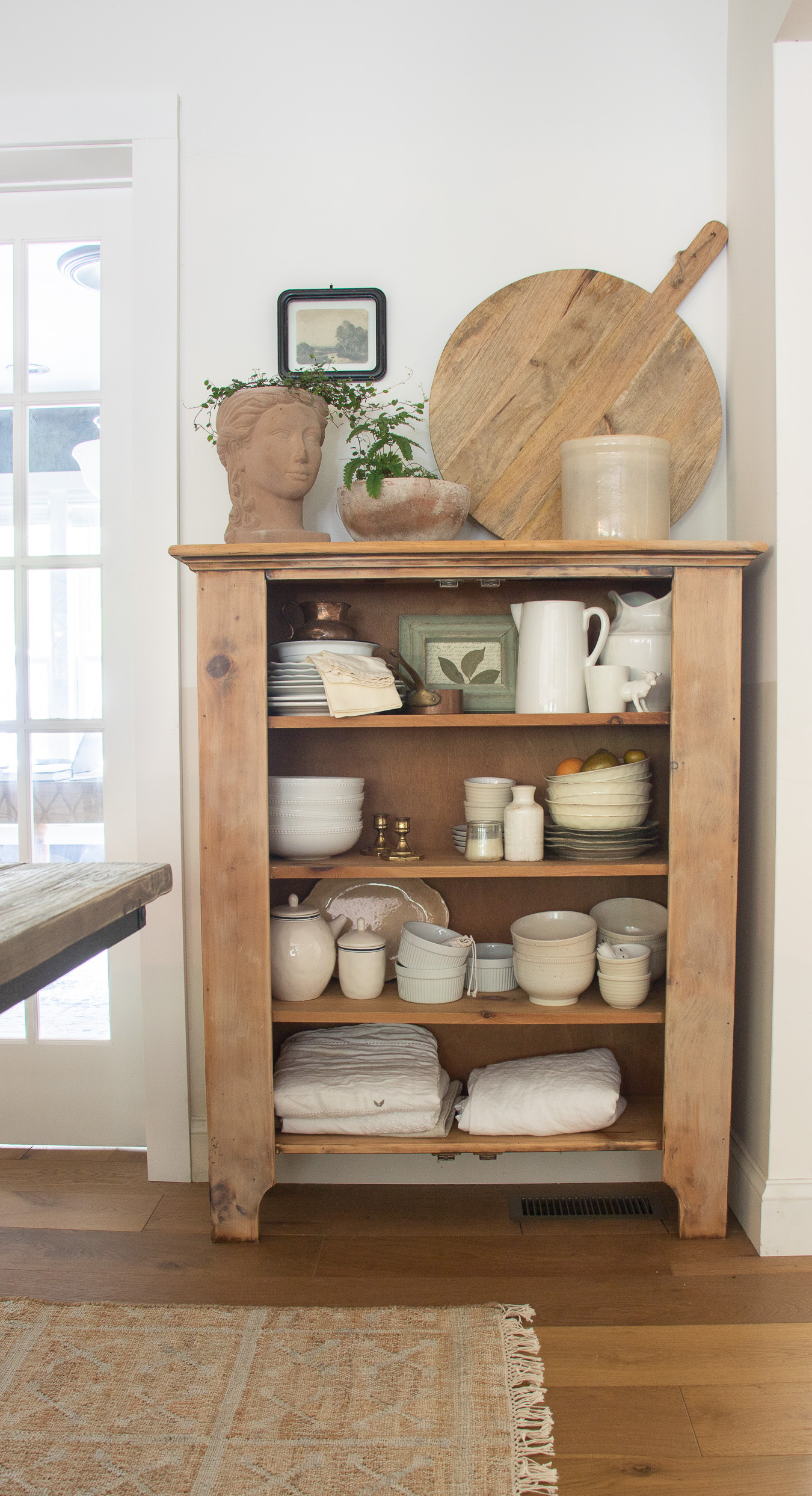 These two piece above were furniture finds I got from shopping Facebook Marketplace. Both  I gave a small makeover to both to work with my vision and for the room's design.
#6 Changing out hardware to something more "wow"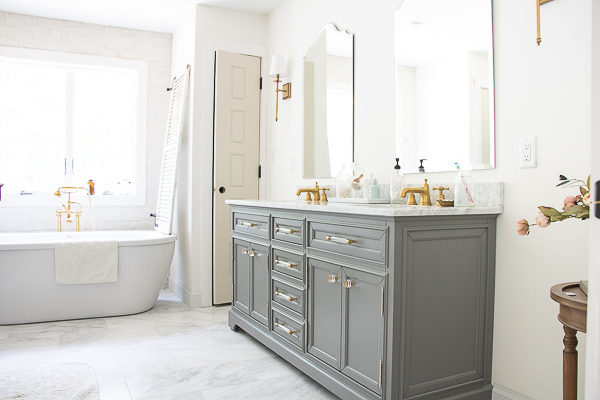 This vanity was great and affordable for when we were designing our bathroom. The only problem the hardware was all wrong. Instead of not buying the vanity I decided to just switch out the hardware to something that would match all my brass fixtures.
#7 Try a new furniture layout!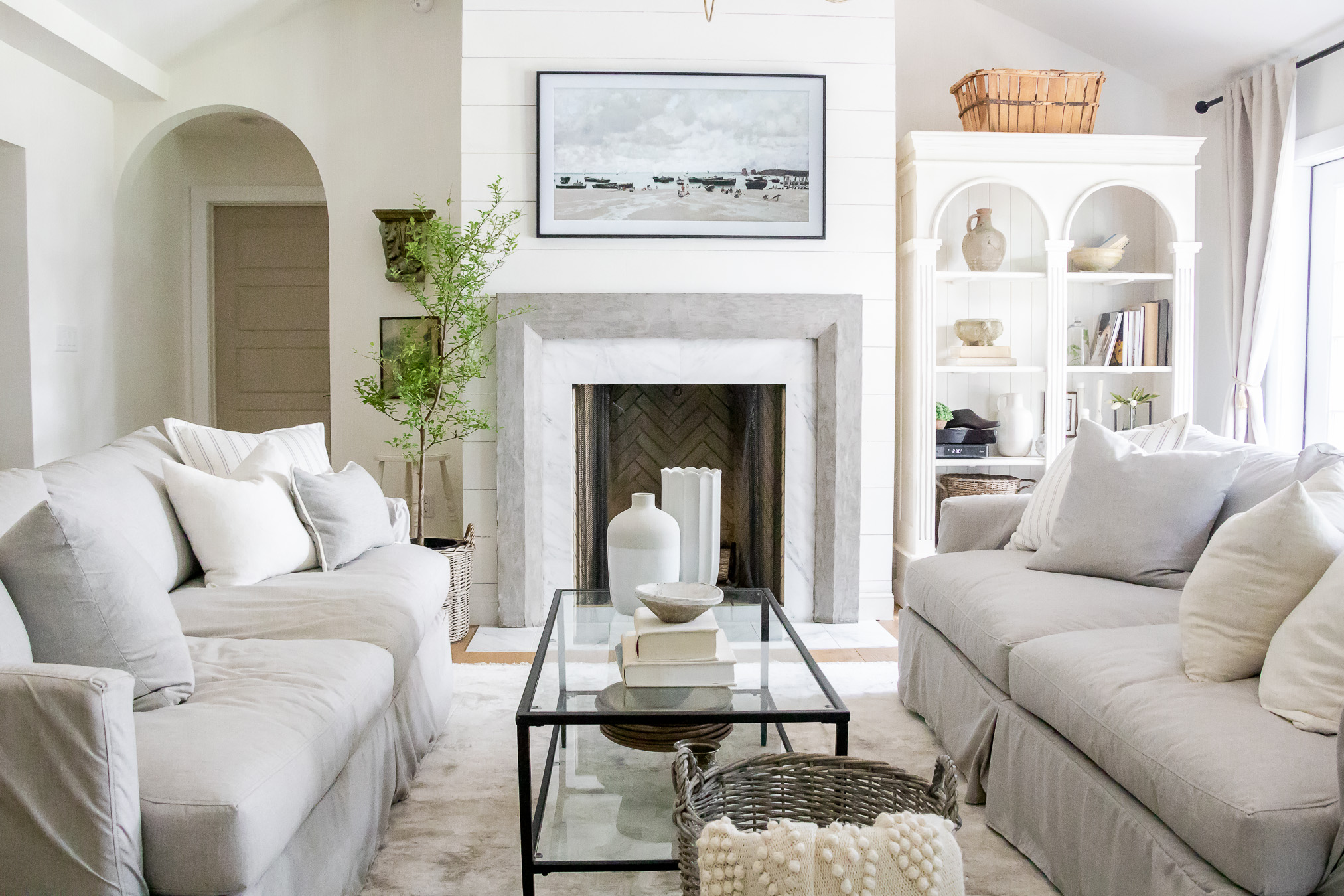 Our living room was a work in progress and we could have kept one sofa, but we decided to order two sofas for a comfortable but sophisticated vibe. Having a new home we are still playing with furniture and layouts to decide what works, but it's a great  idea  to switch around your furniture if you have been in your home for a while. Either uses what you have  or swap a piece or two out to keep for a fresh new vibe.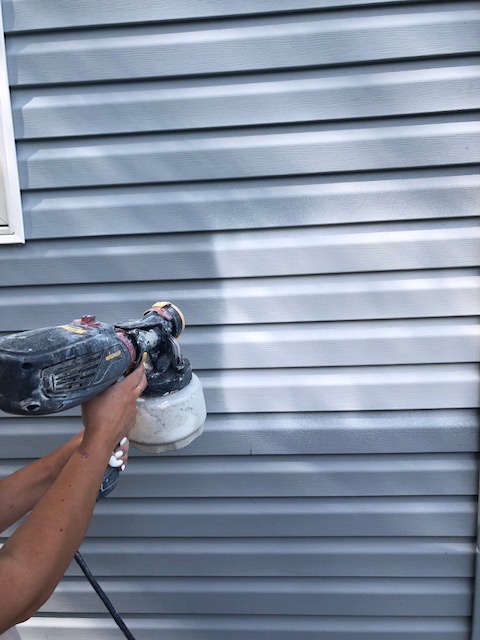 Just because it's not a wall or piece of furniture doesn't mean you can't paint it. Yes, we painted our shed! A simple and inexpensive way to update anything is truly with paint.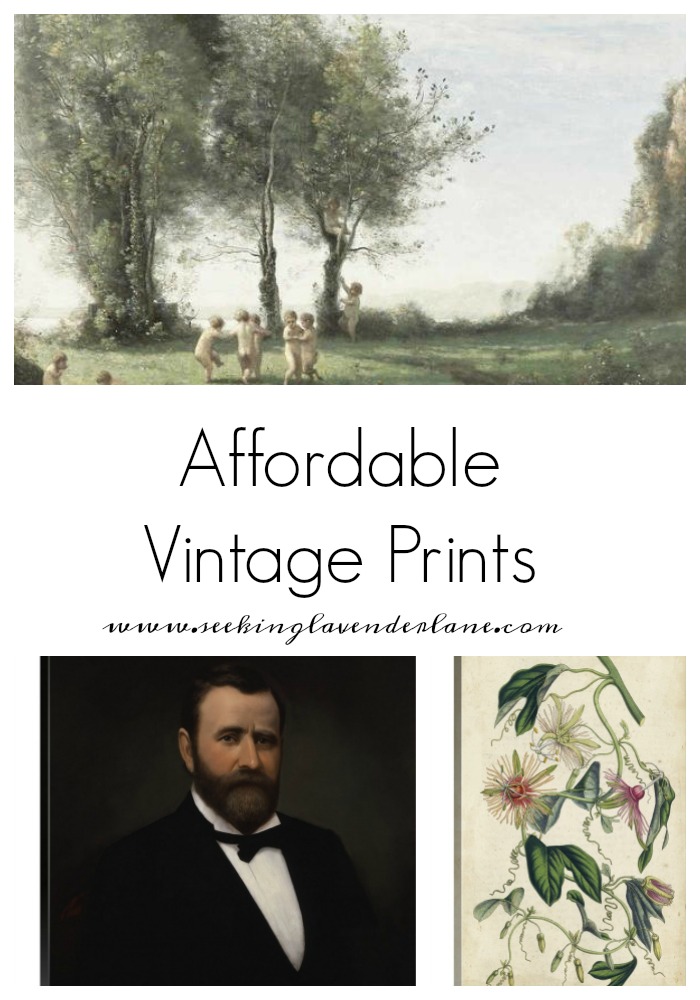 There is so many ways to switch up your artwork with DIY artwork or even ordering affordable trendy looks for cheap.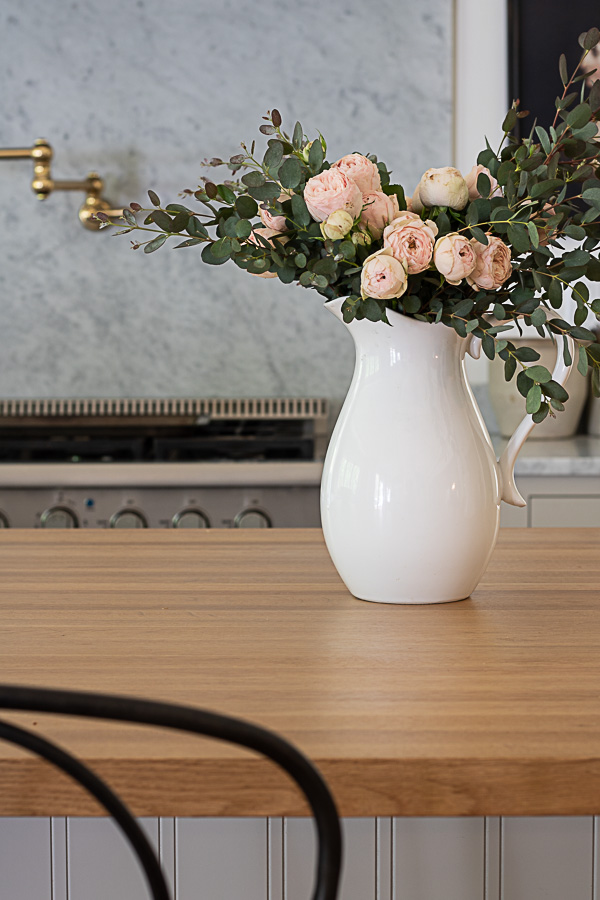 When you have decorators block or limited time the best thing to do is invest in a bouquet of flowers and set a table. This will instantly change the feel of your home.
Please Pin